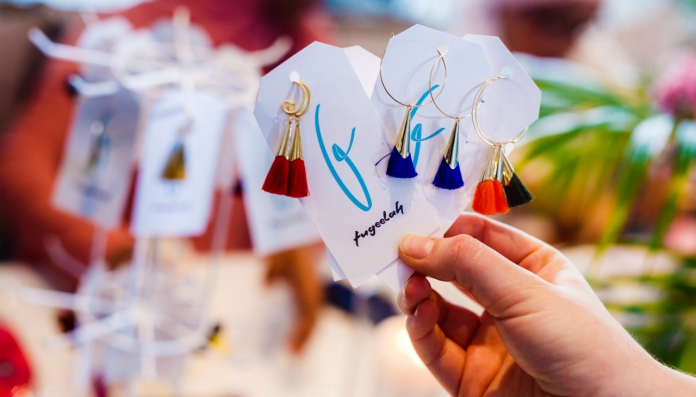 Fugeelah, a brand founded and conceptualized by former beauty queen and child's rights advocate Deborah Henry, is created to provide a platform for refugee children to get together and learn how to make their own accessories which is then put up for sale to support Fugee School, a school for refugee children and adolescents.
With the launch of Fugeelah, Deborah strives to seek like-minded individuals to lend a hand in pioneering a brand that not only provides education and shelter for the community but also help the kids to realize their talents and skills. In nurturing their love for art, Fugeelah hopes to empower refugee children to eventually pursue their dreams to a better future.
"It's heartening that people are becoming more socially aware and are looking for brands that will make them feel like they have contributed to something good and meaningful. Fugeelah is a brand with a conscience and it creates the bridge that connects the need to care from our community to the need to be cared for by the refugee community," said Deborah Henry.
"I've always believed that it takes a village to raise a child, and the world to raise children," she said at the launch of Fugeelah at The Bowery, Kuala Lumpur last Tuesday. Also present at the launch was Richard Towle, UNHCR Representative for Malaysia.
The accessories line from Fugeelah currently features a variety of colourful earrings, a polka dot clutch and two scarves which print motifs were designed by the students' based on their various cultures and life journeys. The students were involved in all of the process, from learning the fundamental of craftsmanship, quality control, design, conceptualization, production, business planning, sales and marketing. Homegrown brands and its founders, Frankitas Design and The Batik Boutique have played a crucial role in assisting the children with the design and production process at no extra cost. The Rotary Club of Subang and UNHCR are also involved in this initiative.
The name "Fugeelah" was actually inspired by the song 'Fugee la' by The Fugees, a song about the lives of the refugee community. The 'Lah' in "Fugeelah" is a mark of its Malaysian roots, with Deborah being Malaysian.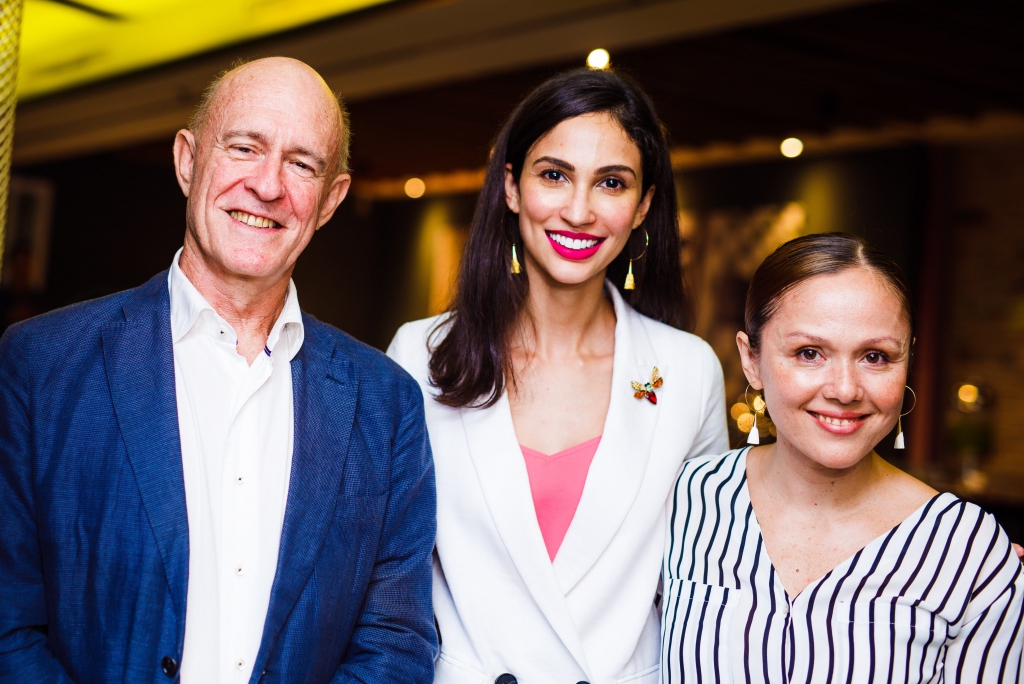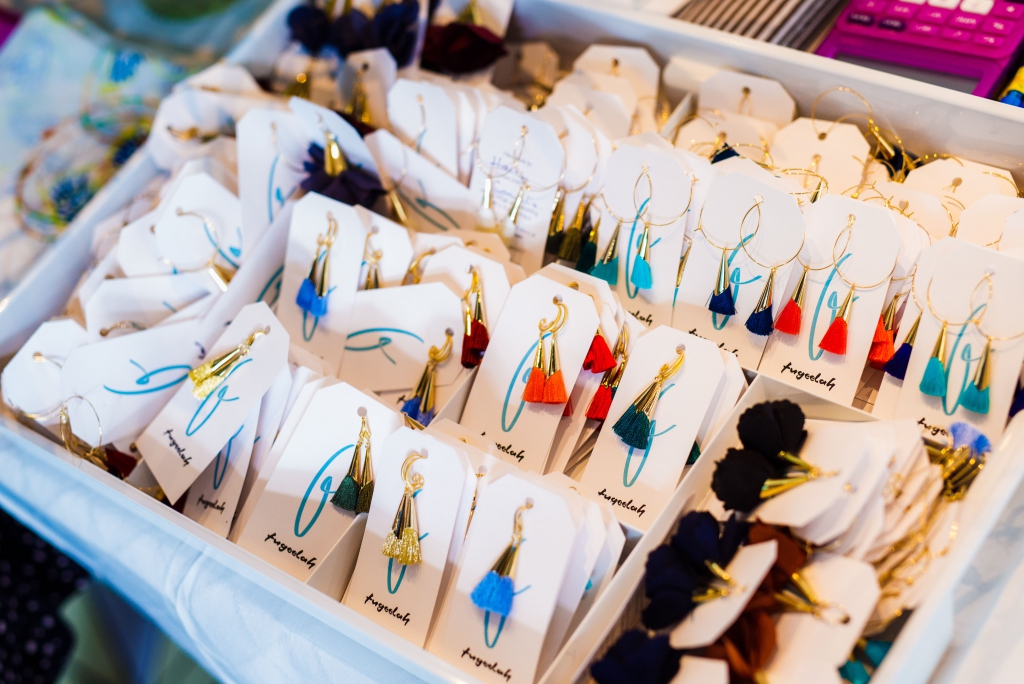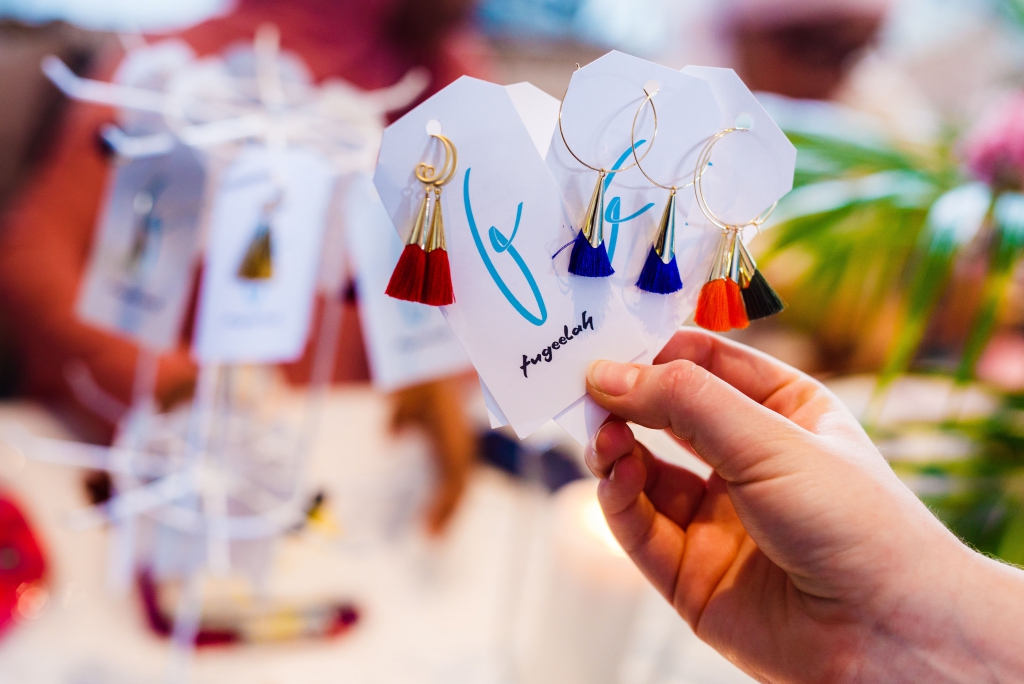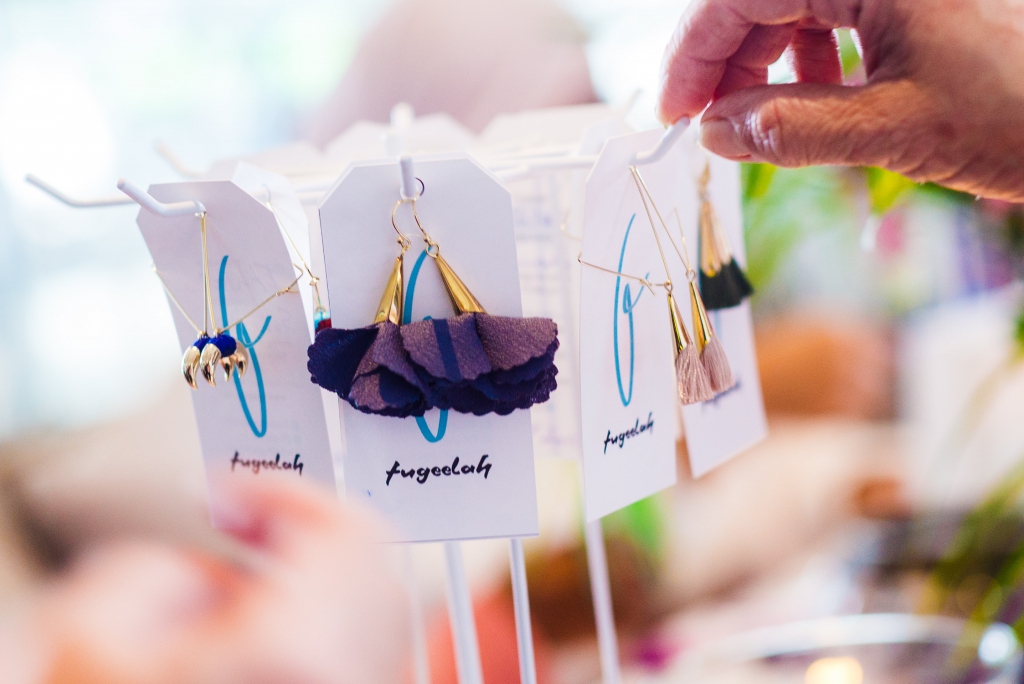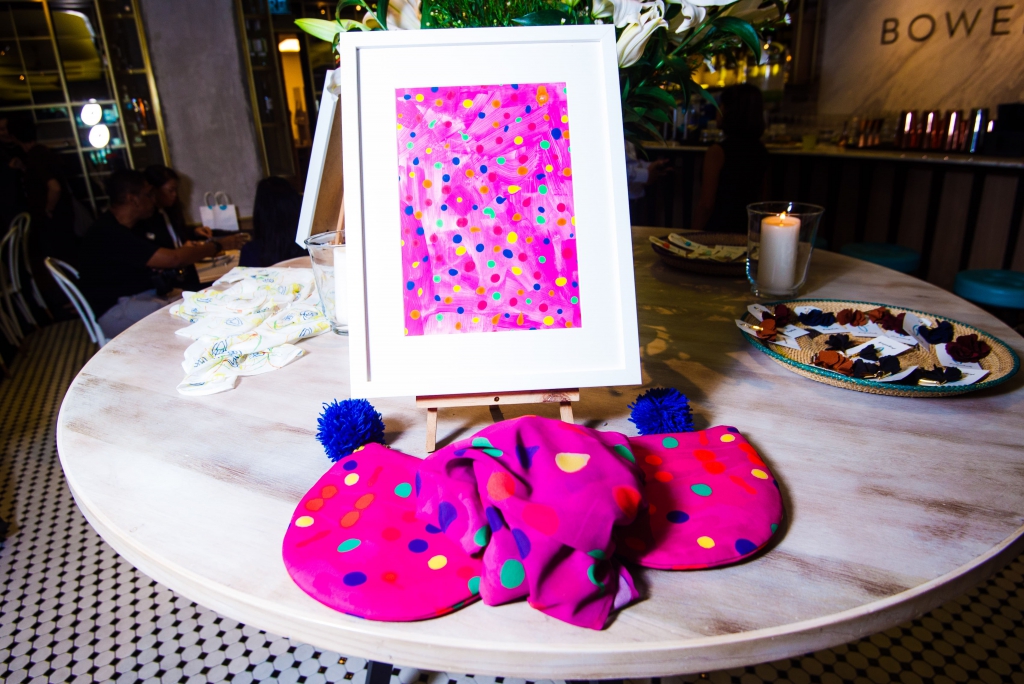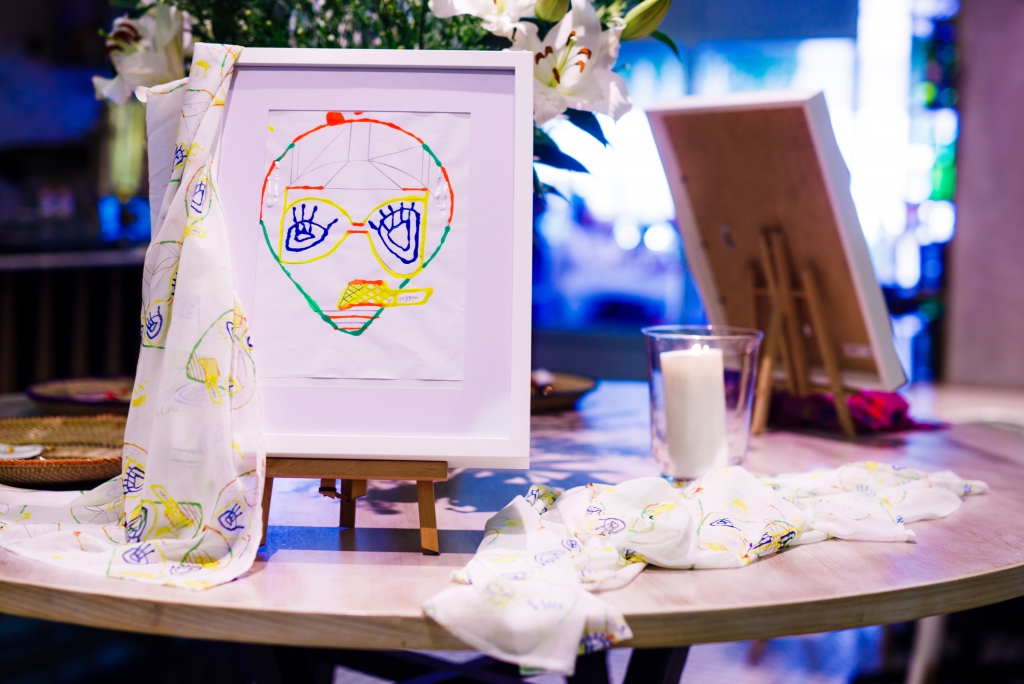 Fugeelah accessories retails between RM75 to RM180 and is available at FRANKITAS Gallery in Damansara Heights (open by appointment basis only at 017 378 7070). For online purchase, visit Instagram.com/fugee_lah and Facebook.com/frankitasbagsandclutch.
Read also: Frankitas: Keeping Ethnic Chic In Check