On February 8, we will be ushering the lunar New Year which is commonly known as Chinese New Year. It is one of Malaysia's biggest festive celebration for Chinese. The celebrations usually start on the day before the first day of the first lunar month, which is also called lunar New Year's Eve (Chinese: 大年夜), begin with ancestor worshipping and will be followed by a reunion dinner.
The reunion dinner is one of the important events of Chinese New Year eve. All members of the family, near and far, will once again unite despite their work or studies outside. The feast that's served on Chinese New Year eve is always the dishes with a meaning, and in abundance too. Names of dishes or their ingredients which will be served on Chinese New Year eve sound similar to words and phrases referring to wishes expressed during the Chinese New Year and with a symbolic meaning.
Symbolic Chinese Foods for Chinese New Year
Here are some symbolic Chinese dishes that will be served during Chinese New Year especially the reunion dinner on Chinese New Year eve: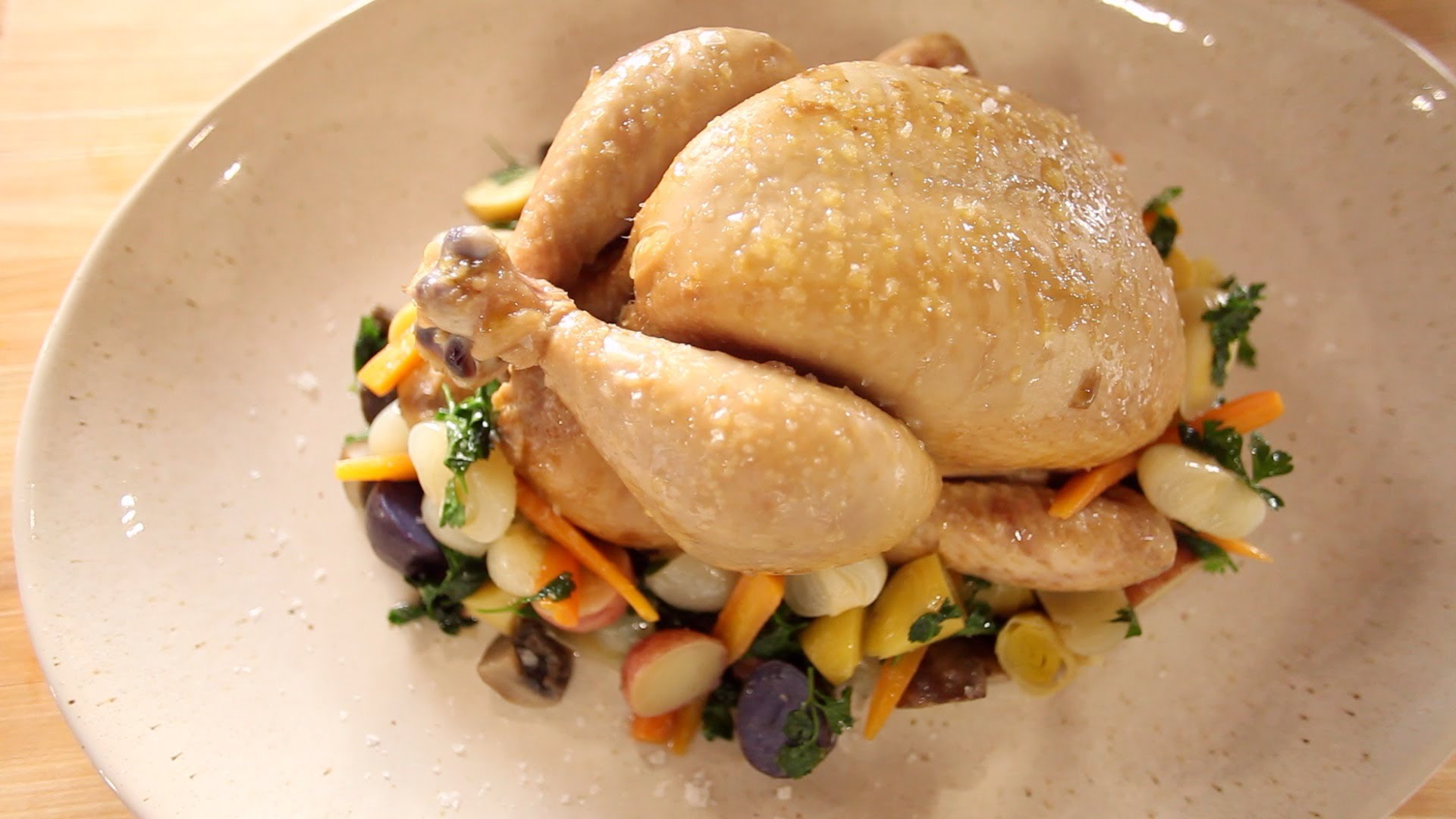 A whole chicken
Symbolizing prosperity, togetherness of the family and joy (note: chicken with its head, tail and feet symbolizes completeness)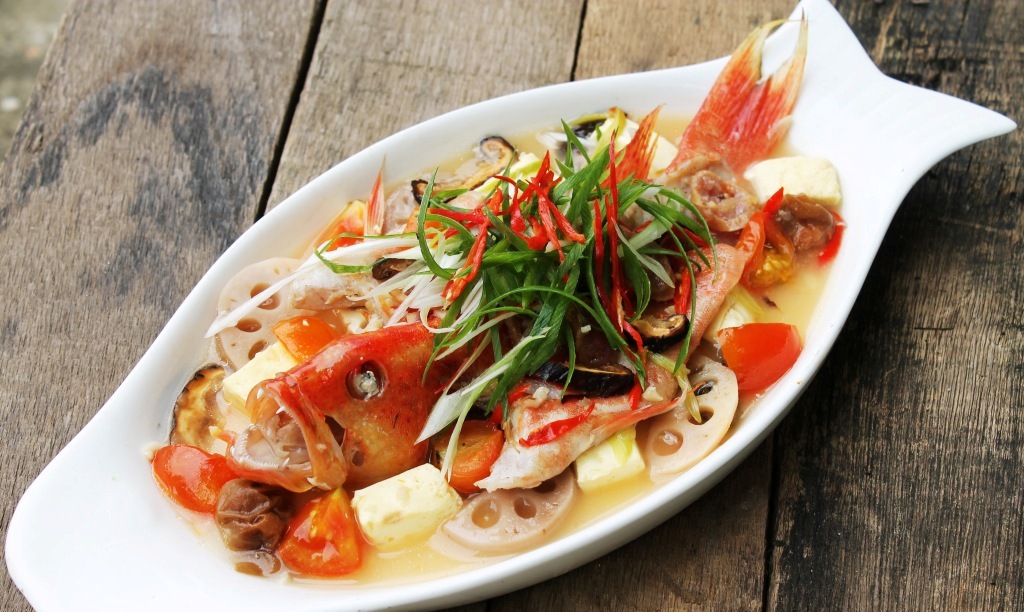 A whole fish (Chinese: 鱼; Pinyin: yú)
Symbolizing surplus, prosperity, 'having leftovers of money', hence abundance. To strengthen the symbolic meaning of the fish dish, most likely it will not the eaten completely. The Chinese phrase "may there be surpluses every year" (Chinese: 年年有余; Pinyin: nián nián yǒu yú) sounds the same as "may there be fish every year."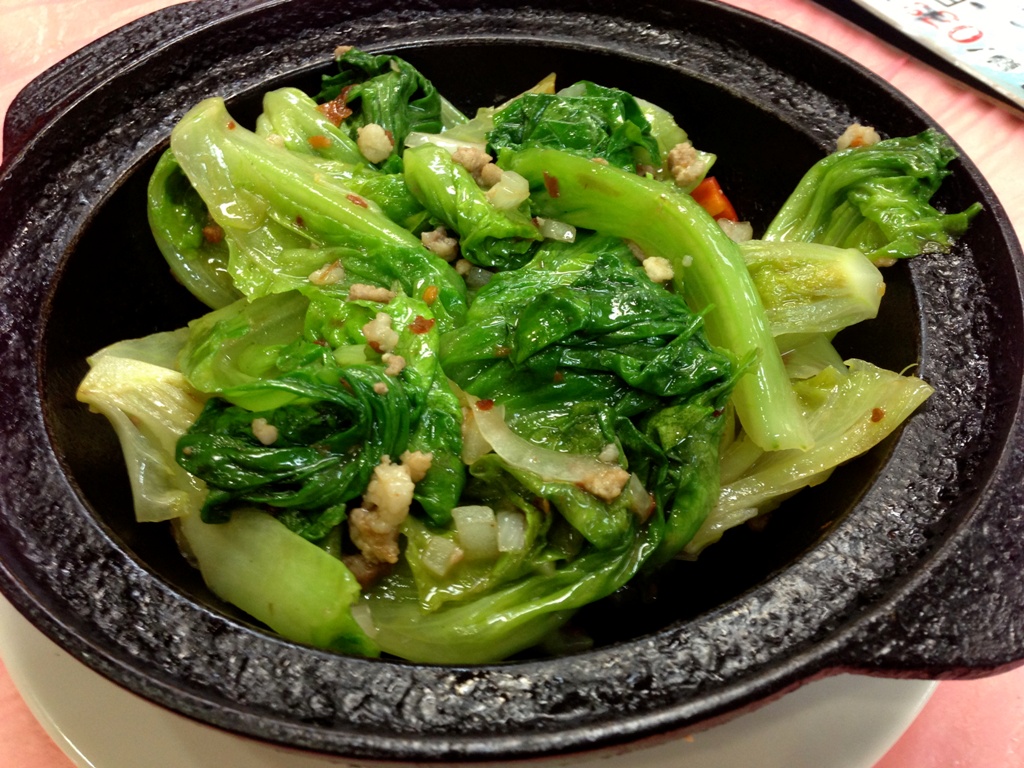 Vegetables such as lettuce, bamboo fungus
Lettuce sounds like rising fortune, so it is very common to serve a lettuce wrap filled with other lucky food. Bamboo fungus also called bamboo pith means long life, and black moss or fat choy (发菜; fàcài) symbolizes wealth.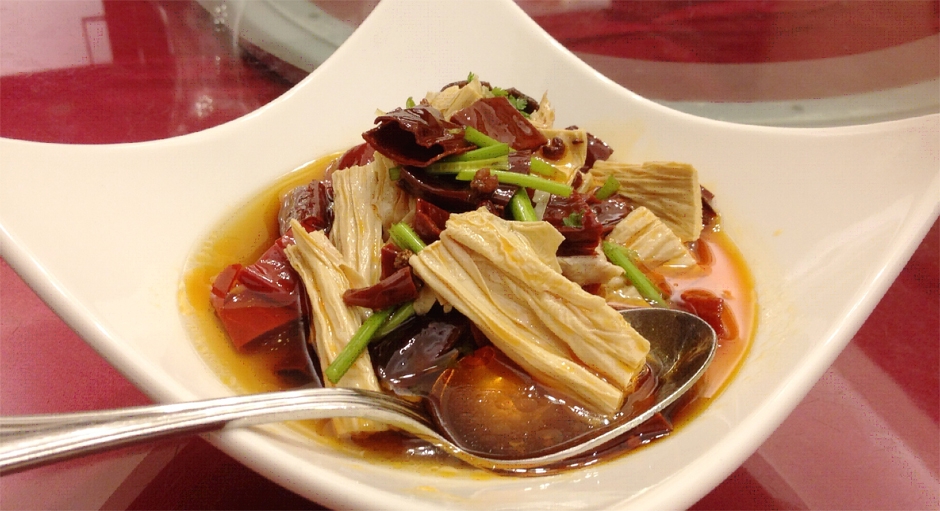 Bean curd and Bean curd sticks
Bean curd (豆腐, dòu fǔ) signifies fulfillment of wealth and happiness and bean curd sticks (腐竹; fǔ zhú) carries the meaning of blessing the house.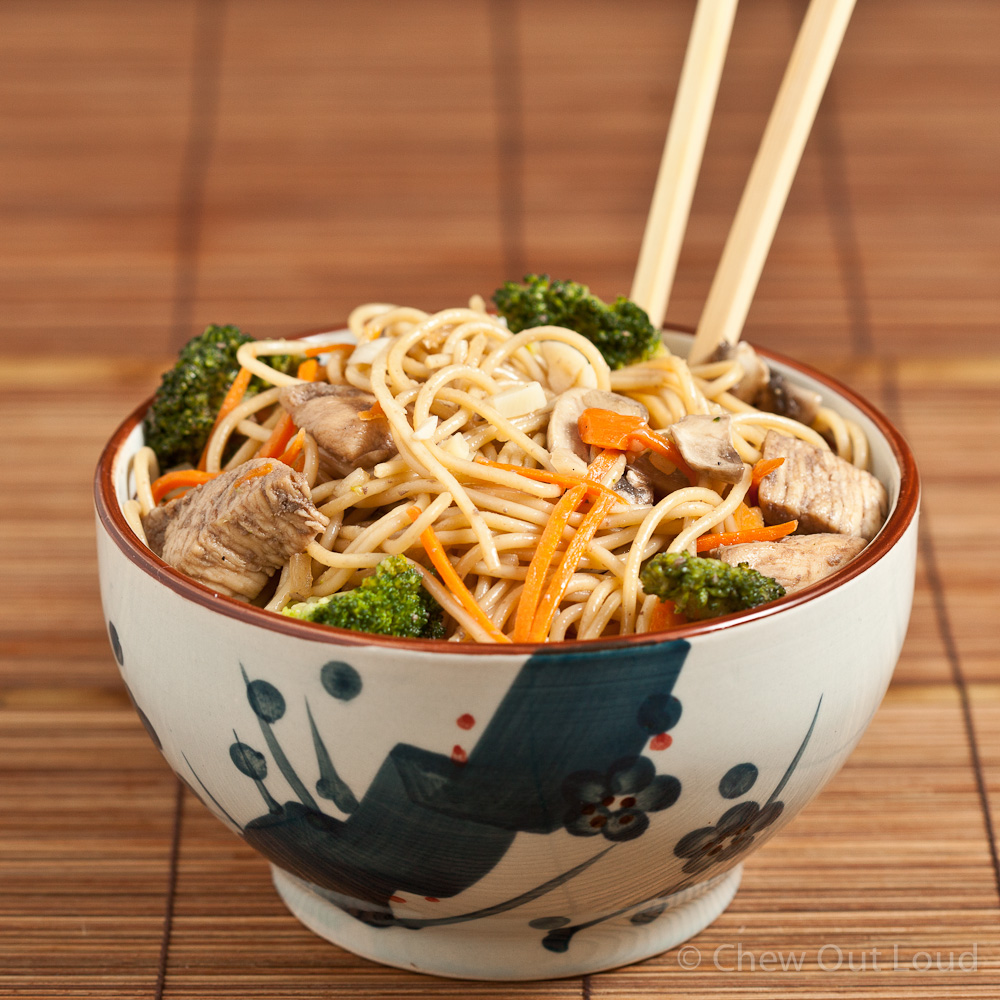 Noodles
Symbolizing longevity or long life in Chinese culture. Normally noodles is served uncut and it is considered unlucky to cut up a strand.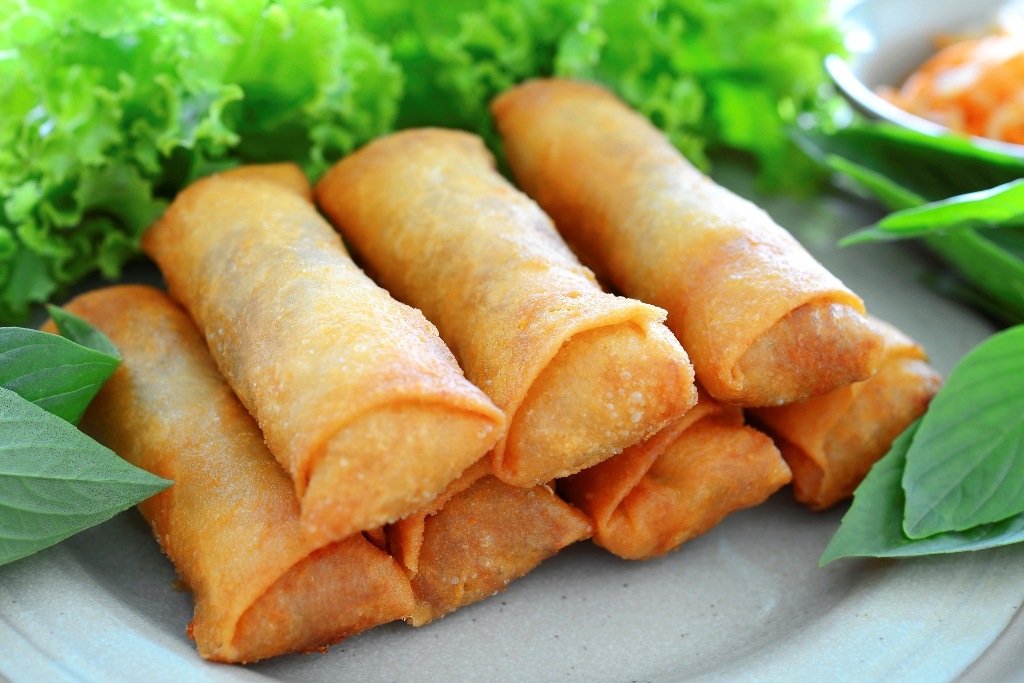 Spring Rolls
Symbolizing wealth because their shape is similar to gold bars.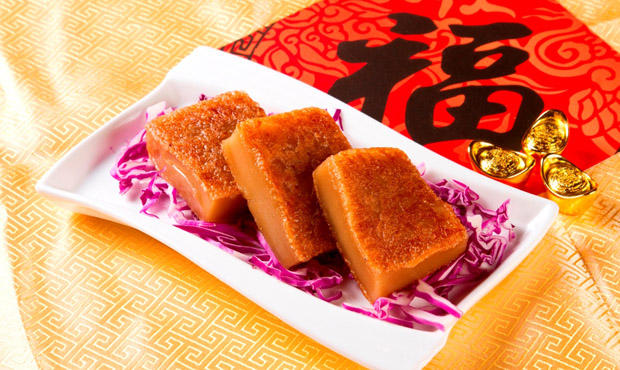 Sticky Rice Cake
Symbolizing significance on many levels, and their sweetness symbolizes a rich, sweet life, while the layers symbolize rising abundance for the coming year. Finally, the round shape signifies family reunion.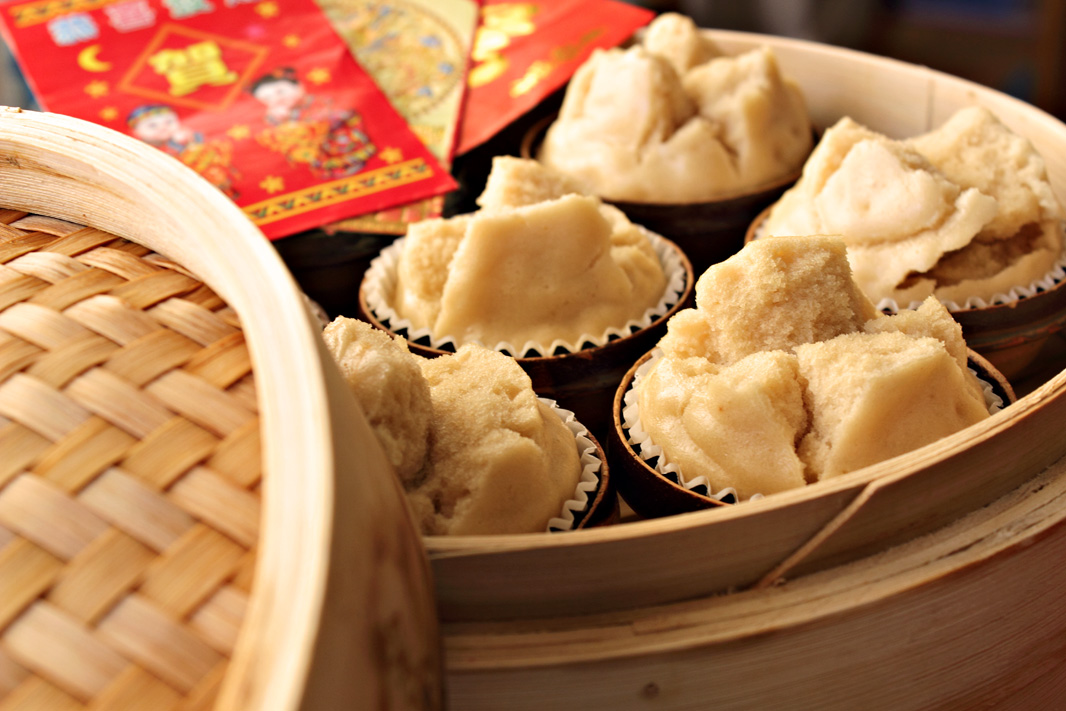 Steamed Prosperity Cake
Also known as Fa Gao (发糕; fāgāo) – the sound "fa" means either "to raise/generate" or "be prosperous".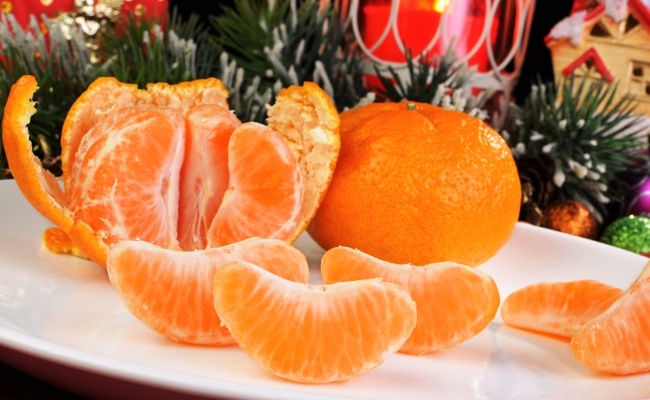 Fruits such as tangerine and pomelos
Tangerines or Mandarin oranges are the most popular and most abundant fruit during Chinese New Year as the word for tangerine sound like "gold" in Cantonese which symbolism wealth. These juicy tangerines are handed out generously during the celebration. Whilst pomelo signifies abundance, as the Chinese word for pomelo sounds like the word for "to have."
We at Pamper.My wish you a Prosperous and Happy Chinese New Year, Gong Xi Fa Cai!