In conjunction with this Festival of Lights, Rapid KL is sharing the joy of Deepavali across the Klang Valley with exciting cultural activities centred on four stations – KL Sentral, Hang Tuah, Sentul and Pasar Seni, through its 'Light the Way' campaign.
During the campaign launch last week, Rapid KL has invited 10 children from the Lighthouse Children's Welfare Home to help to complete the unique kola centrepiece at KL Sentral, specially designed by renowned Malaysian artist and storyteller Ruby Subramaniam. Ruby's work has been showcased internationally at UNESCO's World Humanities Conference in Belgium, at exhibitions in London and Paris, and in the National Art Gallery. All four stations feature kolam centrepieces designed by Ruby.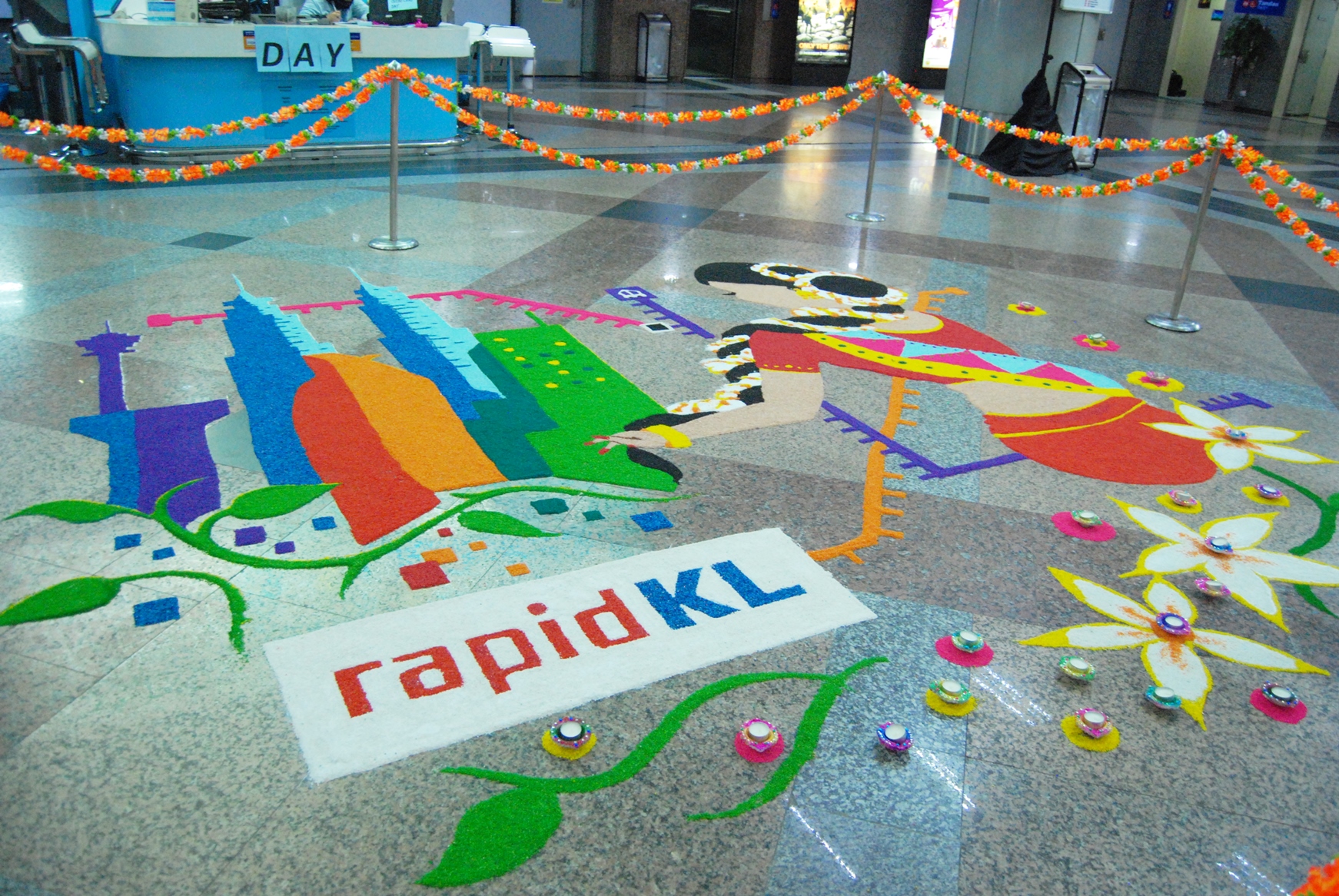 Commuters will also be able to enjoy activities hosted at the chosen stations on selected days from today until Deepavali day, such as dhol drum performances and henna art, besides also receiving popular Indian sweet treats.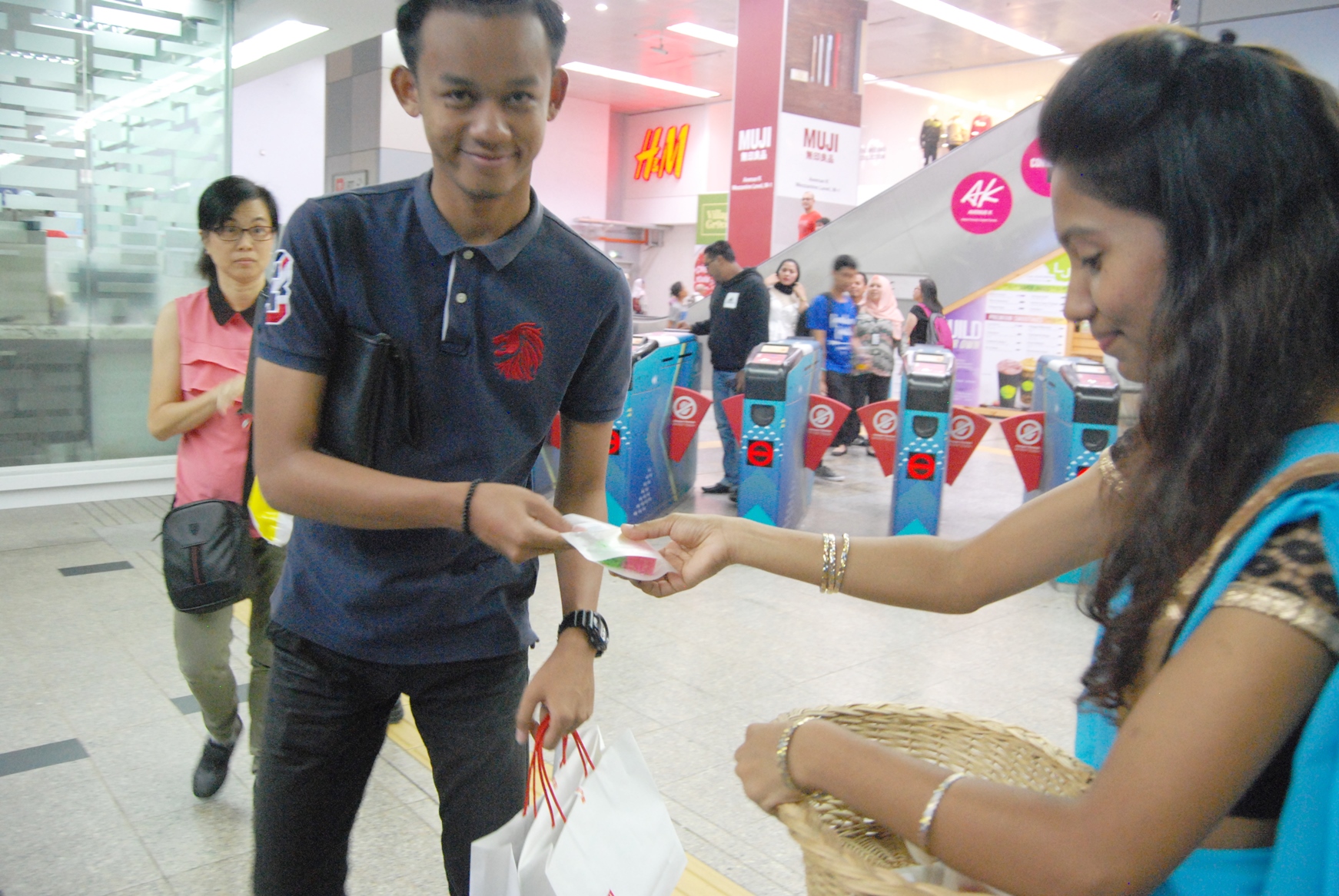 Rapid KL is also aiming to emphasis the important of green environment to Klang Valley residents through its 'Light the Way' campaign by reducing their carbon footprint such as by taking the train instead of driving.
Commuters can participate in 'Light the Way' activities across the four train stations at the following dates and times:
KL Sentral: 14 October 2017, 4pm
Hang Tuah LRT station: 15 October 2017, 11am
Sentul LRT station: 17 October 2017, 11am
Pasar Seni MRT station: 18 October 2017, 11am
For those wanting to contribute to the Lighthouse Children's Welfare Home, contact 016-314 1789 or 017-353 4566. For more information on the 'Light the Way' campaign, visit facebook.com/myrapid/.
Read also: 8 Things You Probably Didn't Know About Deepavali