Following their first Expression collection back in five years ago, XALF has introduced a new luxury bespoke women's footwear collection – aptly titled Superwoman, to celebrate womanhood and in line with XALF's #beaXsuperwoman campaign that attempts to quantify attributes allowed exceptional women to excel in their respective fields.
According to Xavier, the founder of Xavier Mah Consultancy and the XALF, XALF's Superwoman collection is inspired by all outstanding #beaXsuperwoman. The diversity of styles in the collection reflects the different identities these superwomen display. The Superwoman collection is a celebration of true grit in womenfolk who have overcome obstacles by conquering their fears, and setbacks that have crippled those less mentally resilient.
Versatility is the key of the Superwoman collection. From the edgy to the stylish and practical the eight pairs take on bold designs with assertive prints that embody the spirit of today's modern women.
XALF's #beaXsuperwoman Campaign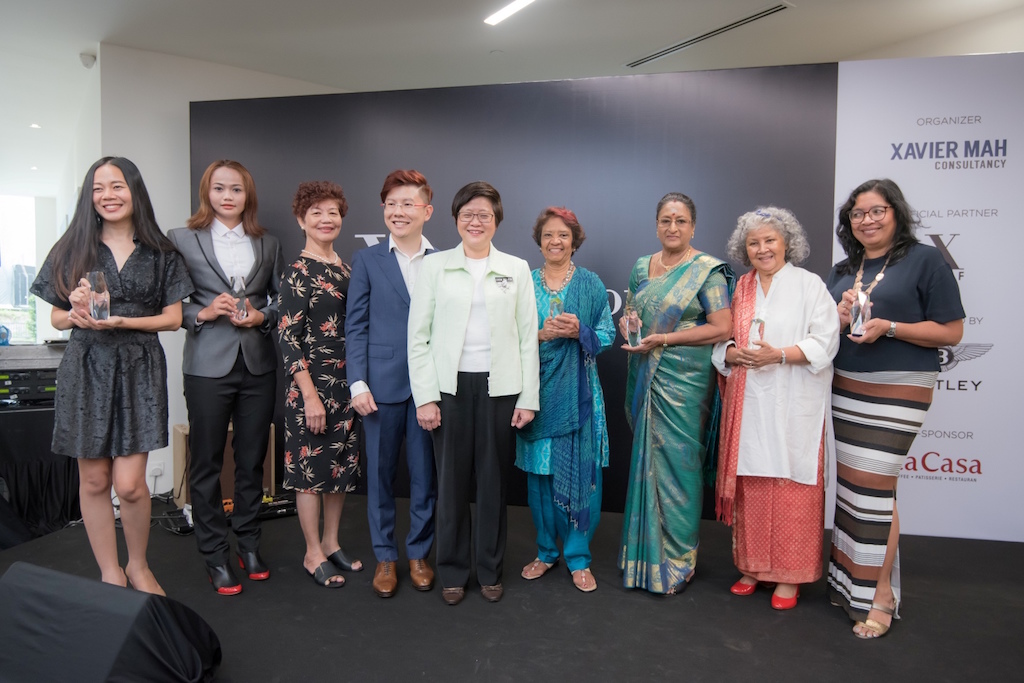 Xavier Mah Consultancy has honoured six outstanding Malaysian women, from varied industries and backgrounds, at the #beaXsuperwoman event in conjunction with its 6th anniversary. The six women named as #beaXsuperwoman were:
Mary Shanthi Dairiam, a human rights activist since the 1970's who is credited with framing the Domestic Violence Act and finally seeing it pass in Parliament in 1994
Datuk M. Rajamani, also known as the Queen of the Tracks, who was also the first Malaysian woman to win a gold medal in the 1966 Asian Games and awarded the National Sportswoman of the Year Award in 1966 and 1967
Dato' Faridah Merican, the Actor and Director who is Malaysia's undisputed First Lady of Theatre, Co-Founder, Executive Producer of KLPac, PenangPac, and The Actors Studio
Ivy Josiah, The former Executive Director of the Women's Aid Organisation and the current Secretary General of PROHAM
Low Ngai Yuen, Executive Director, Global Entrepreneurship Movement, President & Founder WOMEN:girls, President of arts-based NGO Kakiseni, which is instrumental in promoting the arts to the public
Siti Noor Radiah Ismail, Bronze medal winner at the 2016 Paralympic Games in Rio de Janeiro, Brazil, and Asian Paralympic Games T20 long jump record holder.
"When we looked at our core attributes of Xtraordinary, Xceptional, Xuberant, Xquisite, Xciting, these 6 women immediately leapt to mind as an embodiment of these qualities", said Xavier Mah.
Read also: XALF's The Great Gatsby Collection Pays Tribute to the Roaring Twenties