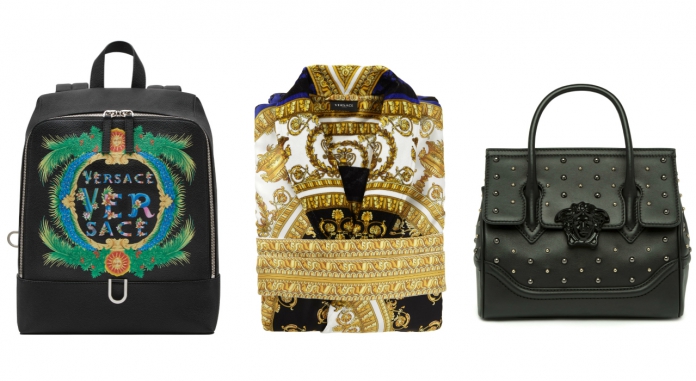 Style. Glamour. Uniqueness. With a touch of sparkle.
This Holiday, Versace is bringing its iconic and all new designs, jazzed with the magical touch of Italian craftsmanship, tradition, ornate details and materials – all in time for the joyous Holiday season.
Versace Iconic Handbags
Studs add attitude and definition to iconic handbags such as DV One and Palazzo Empire Bag. The new design manifests femininity and sophistication of Versace women.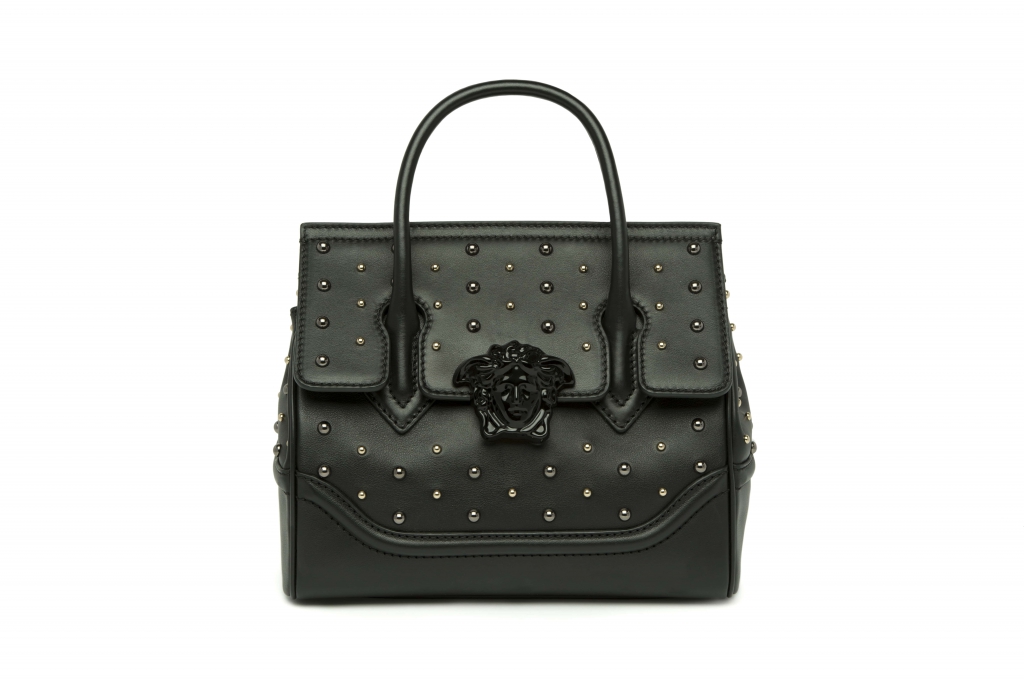 Versace Signature print accessories
A selection of leather goods with the iconic Versace lettering print matched with tropical and baroque references. This colourful print can be seen across a range of men's leather accessories, including document cases and pouches with zip closure, bi-fold wallets, card cases, backpacks and belts with the renowned octagonal Medusa buckle.
Versace Candles
Presented in a refined glass and ceramic case decorated with the iconic Greek Key motif at the base and Medusa knob lid, this elegant selection of amber scented wax candles with a warm and musky fragrance create the ultimate Holiday atmosphere at home.
Versace Home Collection Gifts
The legacy of Versace and its fascination for glorious epochs are renewed with pure style in the I ♥ Baroque collection featuring precious porcelain and fine silk robes with cotton lining. In each piece, the gold Medusa immediately catches the eyes, while the recurrent neo-classic symbols, such as Baroque swirls, urns, laurels are intertwined with geometric colours.
For more info on Versace latest collection and updates, visit versace.com.
Read also: Versace Spring 2018 Show Paid Tribute To Gianni Versace With A Star-Studded Lineup