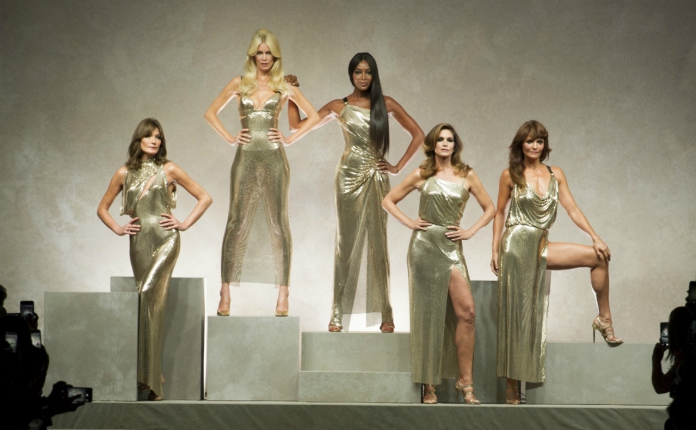 For Spring Summer 2018, Donatella Versace staged a beautiful tribute show in honour of his late brother Gianni, twenty years after his untimely death. "I finally have the courage to go to the archives and give my tribute to Gianni," she said at an informal press conference before the show at the Triennale Museum. She wanted to not only paid homage to his creative works but also the timelessness of his designs.
A huge portion of the collection was a nod to Gianni's beloved prints – Medusa heads, butterfly prints, baroque-inspired swirls and pop art reinterpreted into new square-shouldered jackets, leggings, blouses, catsuits, corsets, trenches, mini sheaths and maxi skirts. Consider it a brand-new take on the house's greatest legacy. Relaxed tailoring underlined the edgy and glam styles with retro shapes and high shoulders displayed in head-to-toe monotone looks, Warhol minidress with matching over-the-knee boots and handbag, black and gold leopard blazers and slip dress and more.
The most memorable part of the show, however, was none other than the finale where the original '90s supermodels – Carla Bruni, Claudia Schiffer, Naomi Campbell, Cindy Crawford and Helena Christensen marched down the runway to close the show. Clad in dazzling metal mesh, another key piece from the archives, the five supermodels looked iconic as ever.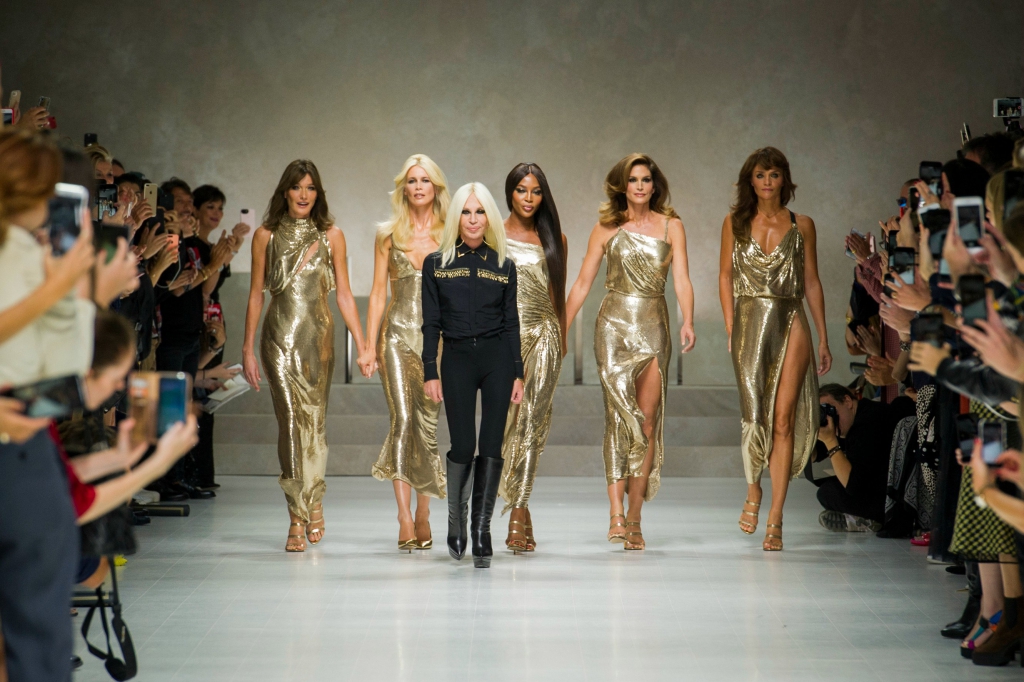 Read also: Versace Releases A Limited Edition Edera Palazzo Empire Bag In Honour Of Founder, Gianni Versace