Starhill Gallery Fashion Week Spring/Summer 2016 (SS2016) made a spectacular return this year with a glitz and glamour opening party held yesterday, April 6 at the Starhill Gallery in Bukit Bintang Kuala Lumpur. This four-day fashion extravaganza will run until Saturday, April 9, 2016.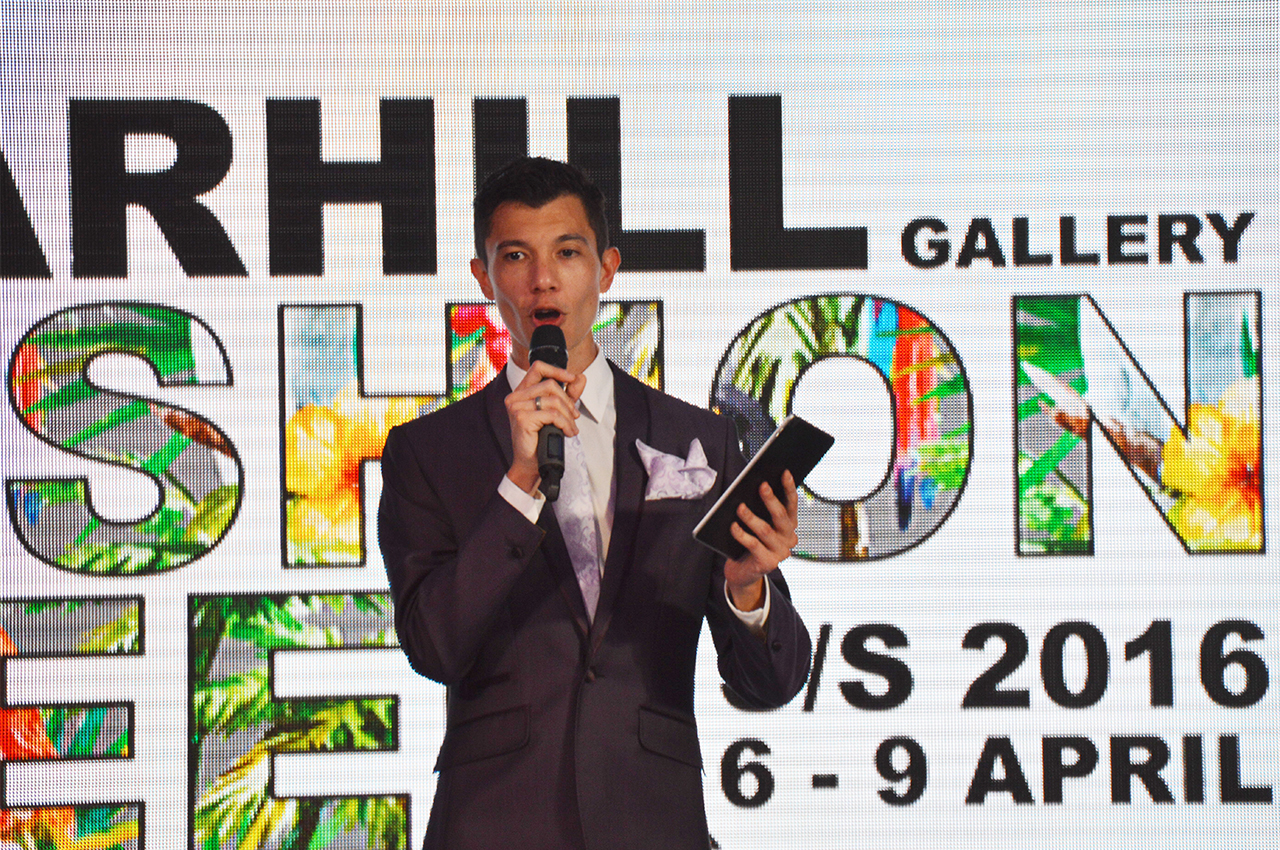 Many known faces from entertainment and fashion scenes were in attendance at the opening party to get a glimpse of the latest trends of SS2016 collections from the designer brands e.g. Debenhams, iKarrtini, Kenzo, Khoon Hooi, McQ Alexander McQueen, Mita Tam Style Studio, M Missoni and Valentinothis, which were unveiled at a magnificent showcase yesterday.
Valentino
The Valentino SS2016 collection brings a new stage of a very personal narrative journey which created emotions and spirituality, sensuality and human touch.
Kenzo
It's a collection followed the global traveller with unexpected mix of elements.
Related: KENZO Women's Collection SS2016 | KENZO Men's Collection SS2016
McQ by Alexander McQueen
McQ by Alexander McQueen features a collection which was about creating versatility.
Related: McQ Alexander McQueen Women SS16 Collection | MCQ Alexander McQueen Men SS2016 Collection
M Missoni
The M Missoni collection was clearly referring to a unique world of the circus with playfully upbeat designs perfect for sparkling both smiles and dreams, bringing a sense of humor to the forefront.
Related: M Missoni SS2016 Collection: Playfully Upbeat
Khoon Hooi
Khoon Hooi collection of this season was inspired by a life painting of a meadow on a black canvas, an abstract take on freedom and light for his collection. Accented on the movement of the fabrics evoked a sense of sophistication to the collection.
iKarrtini
Encapsulated what truly is Malaysia, iKartini presents a beautiful collection by marrying the traditional with the contemporary.
Mita Tam Style
Light patterns as well as colorful floral dresses for both casual and formal occassions were the highlights of Mita Tam Style SS2016 collection.
Debenhams
This is a collection of comprehensive British designs with a twist of modern touch.
Monique Collignon
The opening party was further elevated with a special showcase by Monique Collignon, a Dutch (Haute) Couture brand from Amsterdam featuring 36 stunning SS2016 pieces made of high quality fabrics which were produced from recycled plastic bottles by Waste2Wear. The guests were also enjoyed the Monique Collignon Couture Light 2016: The Conscious Collection which featuring the pieces designed for celebrities such as Giuliana Rancic, Carly Steel, Celine Schoenmaker, Becky Baeling-Lythgo and Carice van Houten.
Upcoming Fashion Showcase
Check out the array of all fashion shows happening in the Starhill Gallery Fashion Week on April 8 and 9, 2016.
Date/Time
Fashion Show/ Designer's Brand
Collection
April 8/ 7.00p.m
Malaysian Designers' Couture Showcase
Justin Yap
Debut of 12 beautiful pieces from his exclusive 2016 Bridal collection themed "Les fleurs de l'orient", which was inspired by the designer's recent trip to Japan featured elaborated oriental elements of the East and paid tribute to Asian beautifies such as Zi Yi Zhang, Gong Li and Michelle Yeoh in the movie "Memoirs of a Geisha"
FIZIWOO
The new collection was about the journey of the to designers, Mohd Hafizi Woo and Izree Kai Haffiz who have been in the fashion scene since 2011. The designers have handpicked 12 important pieces that have made and shaped the brand for the showcase.
AHNDE
Presenting the motto "exploring the lyrical" by suggesting a layered interpretation of beauty with 14 pieces featuring bold, multi-dimensional pieces in  rich, earthy tones which paid homage to the richness in nature.
April 9/ 3.00p.m
Debenhams Fashion Showcase