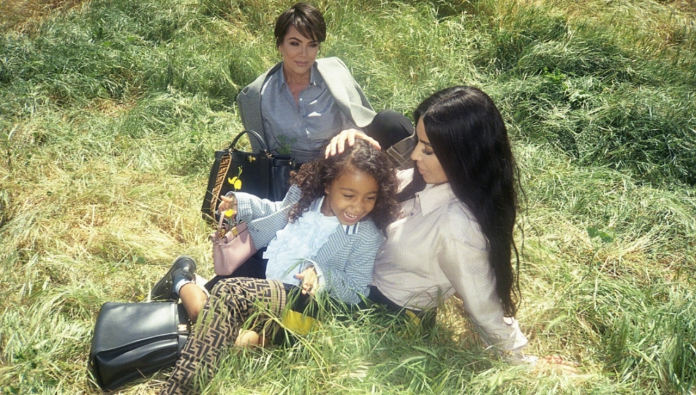 In celebration of the iconic Peekaboo bag 10th anniversary, Fendi launches the second chapter of the #MeAndMyPeekaboo series, this time with three generations of the Kardashians fronting the campaign.
North West, 5, is seen toting a mini version of the bag around with mother Kim Kardashian West and Kim's momager Kris Jenner in the short film where the trio took a walk through a meadow in Malibu before taking the time to chill out on the grass with their Fendi Peekaboo. Giving the viewers an intimate look into candid family moments, the series marks the first time the three Kardashians are lensed in a campaign together.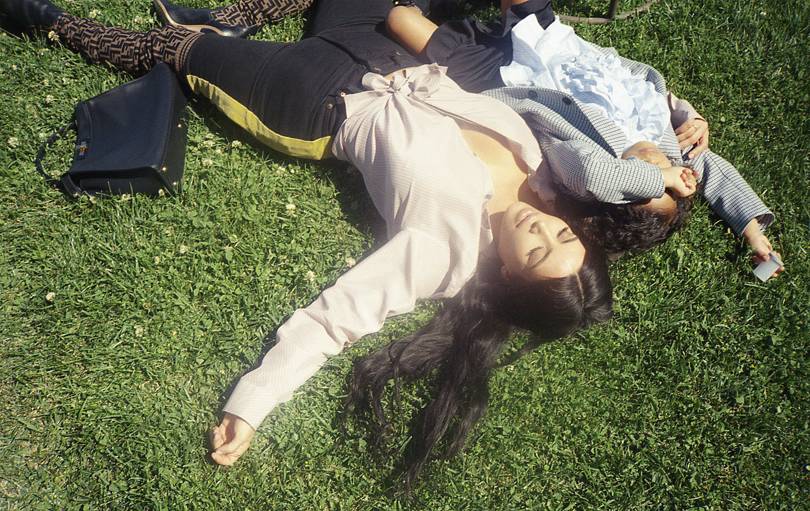 "We wanted to show the most genuine and authentic aspect that is behind the people we collaborate with, and the complicity between the women of the family," said chief executive officer of the brand Serge Brunschwig. "We have chosen to collaborate with family-related members that have been relevant in general, as well as known as a family, from the more controversial ones, who more and more express a courageous point of view and they have a vision, to more unexpected and unexplored ones. You know that at Fendi we love to dare and surprise."
"For the second instalment, the idea was to expand the concept of family, as it's part of our history, and we wanted other families of women. In the case of the Kardashians, they are all three of them very strong women, with strong personalities. It's an iconic family, who is known for its appearance, but we wanted to bring more of an intimate side to the table."
To make it more special, the short film is accompanied by Kim's beau track called "Love Lockdown" composed by Kanye himself for his studio album 808s & Heartbreak. The second installment of the #MeAndMyPeekaboo campaign will also feature K-Pop's celeb sisters Jessica and Krystal Jung, Ewan McGregor's daughters Clara and Esther and Hong Kong singer and actress Joey Yung and her mother Kam Fung.
Watch the #MeAndMyPeekaboo Chapter ll short film starring the Kardashians below:
Read also: This RIMOWA x Fendi Logoed Luggage Will Make You Want To Travel More