Melinda Looi's Spring/Summer 2016 collection is based on one of the designer's own paintings which depicts abstract organic bird-like forms camouflaged against geometric shapes.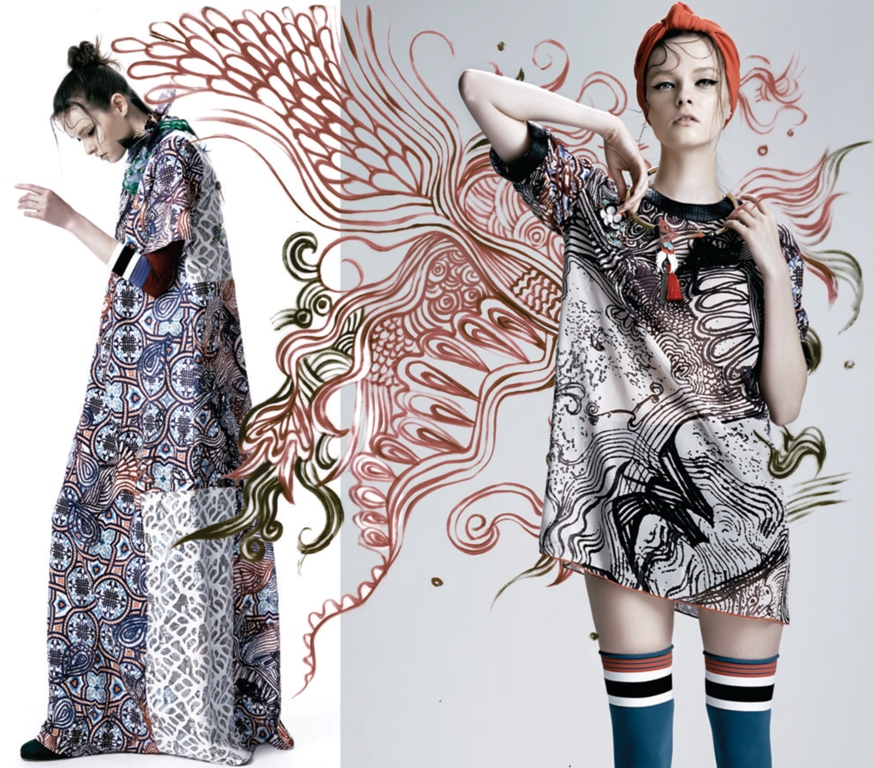 "The prints of this collection are inspired by the way in which people and events keep crossing, life is not complicated, just full of connections," – Melinda
Using delicate brushstrokes, hundreds of lines weave in and out of each other, mirroring the many pathways and intersections of life. The embroidery and patchwork soften the hard edges of the design lines, to create a very wearable yet symbolically complex collection.
Have a look at this mesmerizing SS2016 collection and pick your favorite one for the new year!