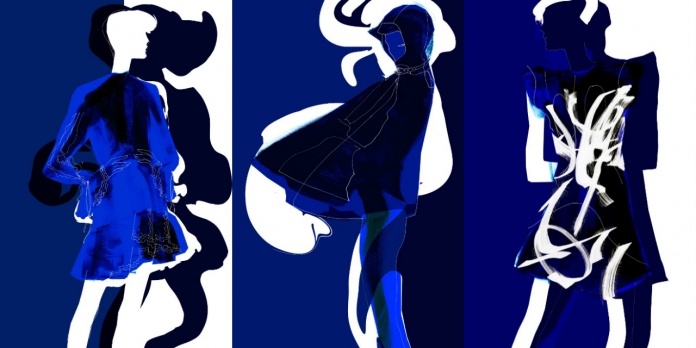 H&M is teaming up with the iconic Parisian concept store, Colette for an exclusive edition of H&M Studio AW17. While the nine-piece collection is rooted in the main AW17 designs, the H&M Studio x Colette collection goes one step further – featuring a special colour palette based on colette's signature blue, plus two completely unique designs.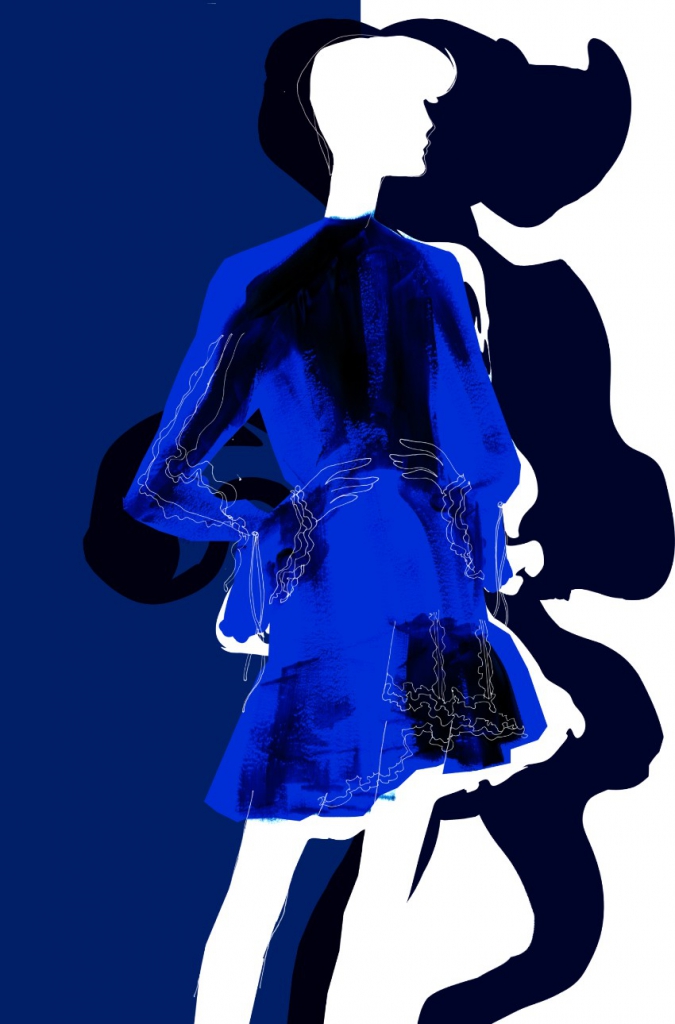 The H&M Studio x Colette edition is launching on 21 August and will be available in-store and online at Colette for two weeks, along with selected pieces from the main H&M Studio AW17 collection in advance of its global release date.
The H&M Studio x Colette exclusive edition includes distinctive details such as hand-painted graffiti and jacquards with frayed edges. The street-meets-sophistication of AW17 was inspired by the creativity and energy of New York City, with strong tailoring combined with feminine silhouettes and punk influences for a hard-edged yet chic look.
"We really thought about the modern woman's wardrobe and what she needs in it – sharp outerwear, soft dresses, flattering knits and statement accessories. For the H&M Studio x Colette collection in particular, we not only combined contrasting fabrics in a garment, but also brought in more colour contrast with the signature Colette blue, which created a more graphic structure and a new, fearless attitude," says Pernilla Wohlfahrt, H&M's Head of Design and Creative Director.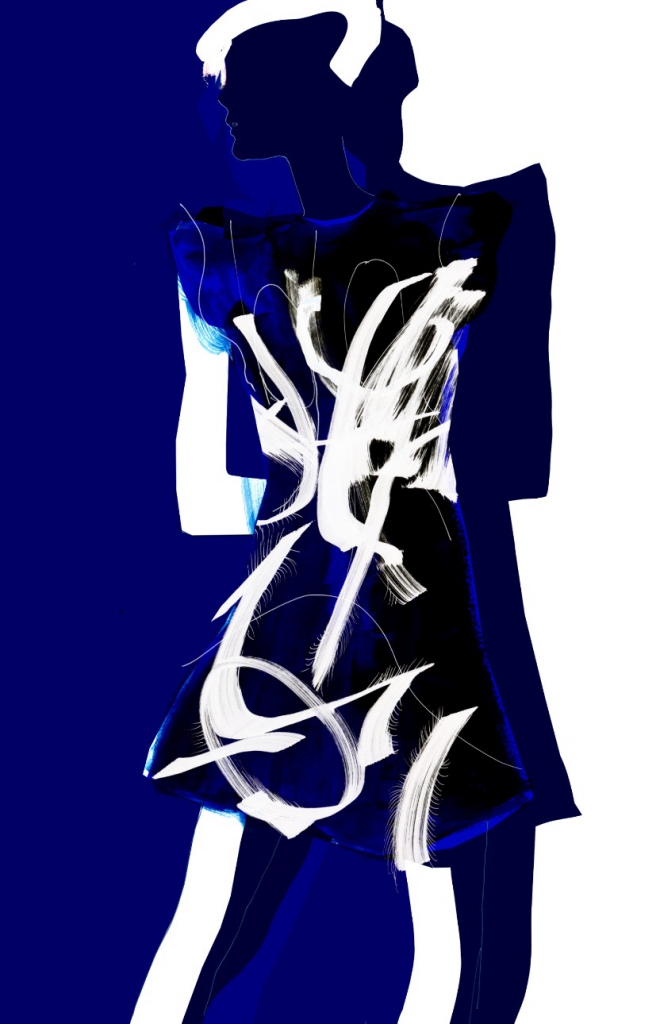 "There is a real arty yet urban vibe to the H&M Studio x Colette pieces, which not only feels right for the store, but also for like-minded women all around the world. They want that combination of striking yet wearable and, of course, be completely au courant," says Sarah Andelman, founder and Creative Director of Colette.
The nine exclusive pieces make up of a navy and vibrant blue A-line anorak-poncho hybrid in a wool-nylon mix (unique design), a vibrant blue high-neck chiffon mini-dress with ruffled cuffs, ruffled hem, pin-tucks and fagotting (unique design), a fit-and-flare knee-length yarn-dyed checked dress with long sleeves, round neck, pleating from the waist and hand-painted graffiti overtop and a sleeveless round-neck mini-dress with fishtail hem, wide trim at arm holes and seams to accentuate the female form in either strong blue satin or black and white hairy jacquard.
The main H&M Studio AW17 collection will be available from 14 September at H&M Lot 10 store.
For further information, visit hm.com.
Read also: H&M Beauty Is Coming To Malaysia This Fall!