Named after the location of CELINE's headquarters and atelier at 16 Rue Vivienne, we got a feeling that Hedi Slimane's new CELINE bag called "The 16" will be the must-have bag for the season.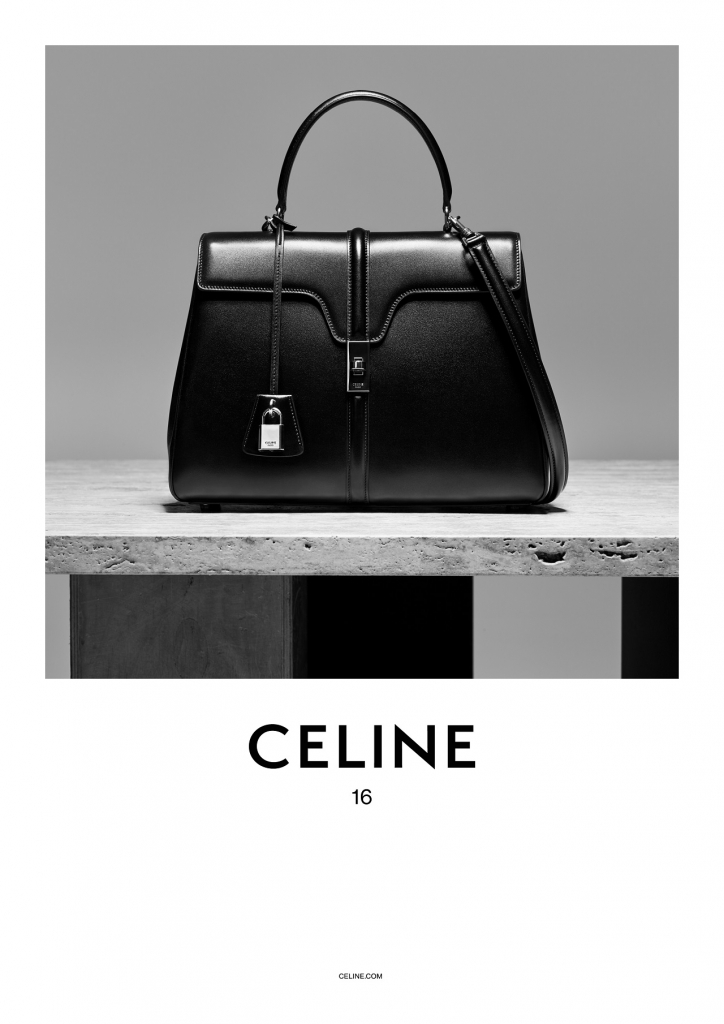 The design is based on the very Parisian way of carrying a bag. Coming to CELINE stores in November 2018, The 16 will be available in three sizes and a wide range of colours and materials.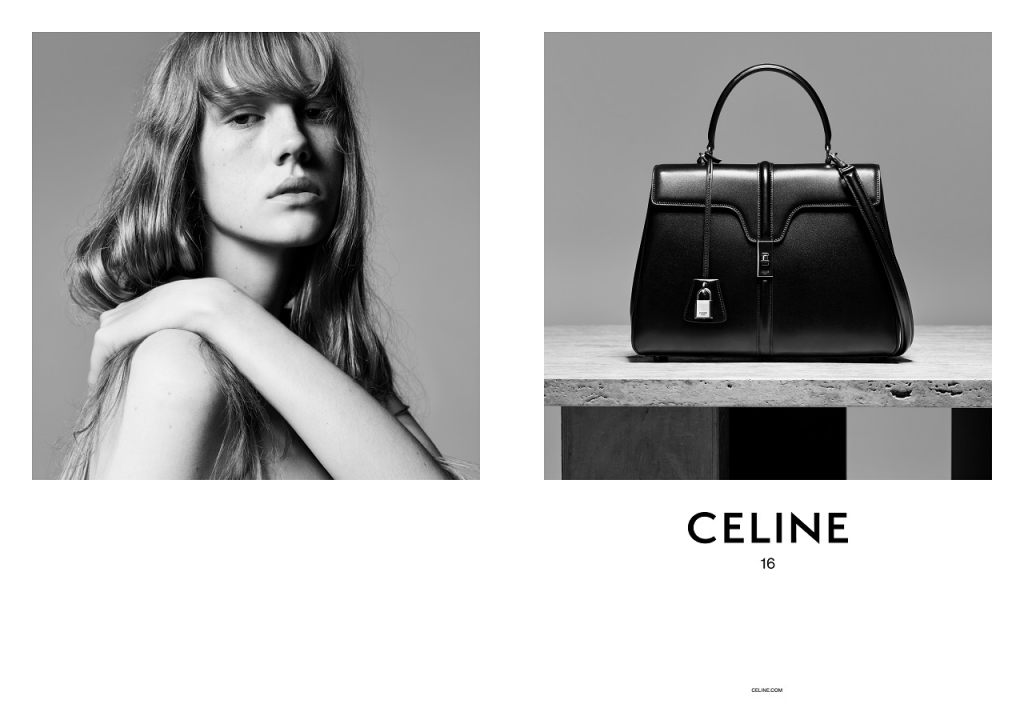 The «16» was designed by Hedi Slimane on the first day of his arrival at CELINE. It recaptures the codes of some of the Maison Celine's historic bags, featuring specific 60's details such as the cropped flap as well as rounded and belted effects.The finest skins have  been chosen for this new CELINE classic, including the most beautiful exotic leathers.
Famous names such as Lady Gaga and Angelina Jolie are already rocking The 16 with class.
We can't wait to see what other colours are joining this up and coming must-have bag this coming November.
Read also: Hedi Slimane Joins Céline – To Debut Menswear, Couture As Well As A Perfume Line