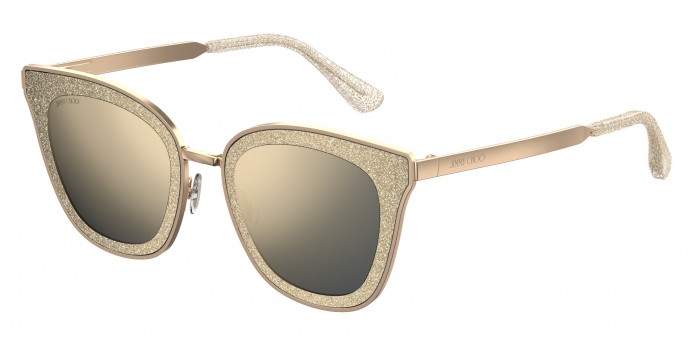 Jimmy Choo is coming up with something special for Diwali and it's nothing like he has ever done. The brand has created a capsule collection of eleven pieces, including a limited edition pair of sunglasses. The festival of light is echoed in a design that shine out of the darkness with a colour palette of gold that glows radiantly across every detail of this piece of eyewear.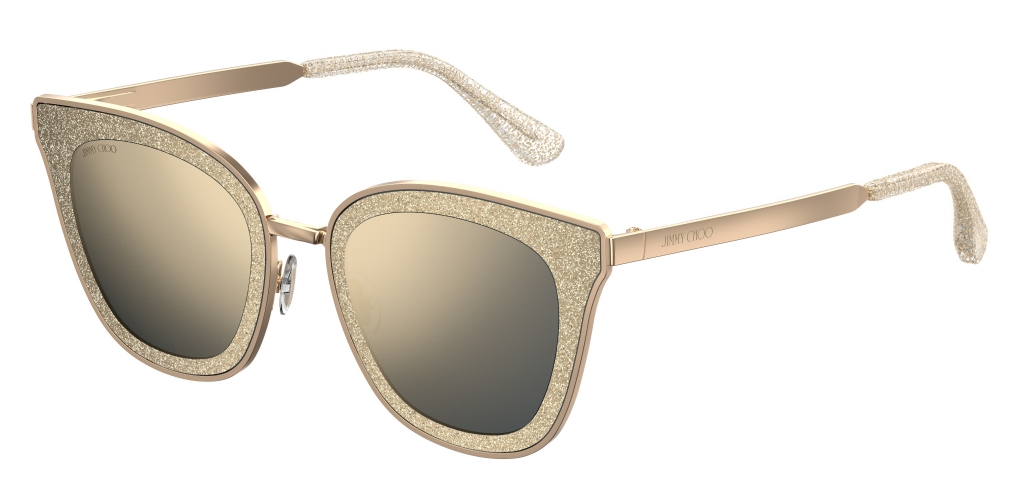 The limited-edition LIZZY sunglasses are intricately finished with exclusive golden suede applied directly onto flat mirrored lenses. The butterfly silhouette, framed in light shiny metal, makes a resplendent statement with multilayer gold lenses and glittery temples tips.
"Diwali celebrates the joyful festival of light, a celebration which is full of optimism and a luminous beauty created by the myriad forms of twinkling lights displayed during the celebration. I wanted to create pieces that reflected this in the design."- Sandra Choi, Creative Director
This LIZZY Diwali by Jimmy Choo Eyewear will arrive exclusively late September 2018.
Read also: Malaysia Fashion Week 2017 To Feature The Last Jimmy Choo's Shoes For Princess Diana