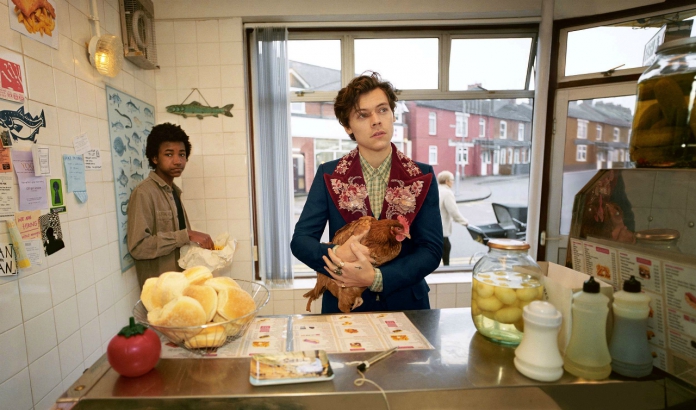 There's a new addition to the uber-cool Gucci Gang and you can probably guess who it is. It's none other than one of the most eligible bachelors in the market – Harry Styles. Though it comes as no surprise, the 24-year-old singer has been spotted in Gucci's custom suits on several occasions during the second leg of "Harry Styles: Live on Tour", it's exciting to see the release of the Fall 2018 Tailoring official stills and film.
Shot by Glen Luchford with Christopher Simmonds serving as the art director, the campaign follows Harry who was all decked out in Gucci's tailored pieces, into a fish and chip restaurant. The singer is pictured posing with chickens and dogs, even holding onto a chicken as he walked in and waited for his order at the counter.
Repping Alessandro Michele's latest suiting and offerings throughout the campaign, Harry went from dressing down (at least in Gucci's books) in a heritage pinstripe wool suit layered with check wool coat to wearing full-on houndstooth to channeling nerdy dandy in a pinstripe shirt and a suit with New York baseball-inspired logo across the front.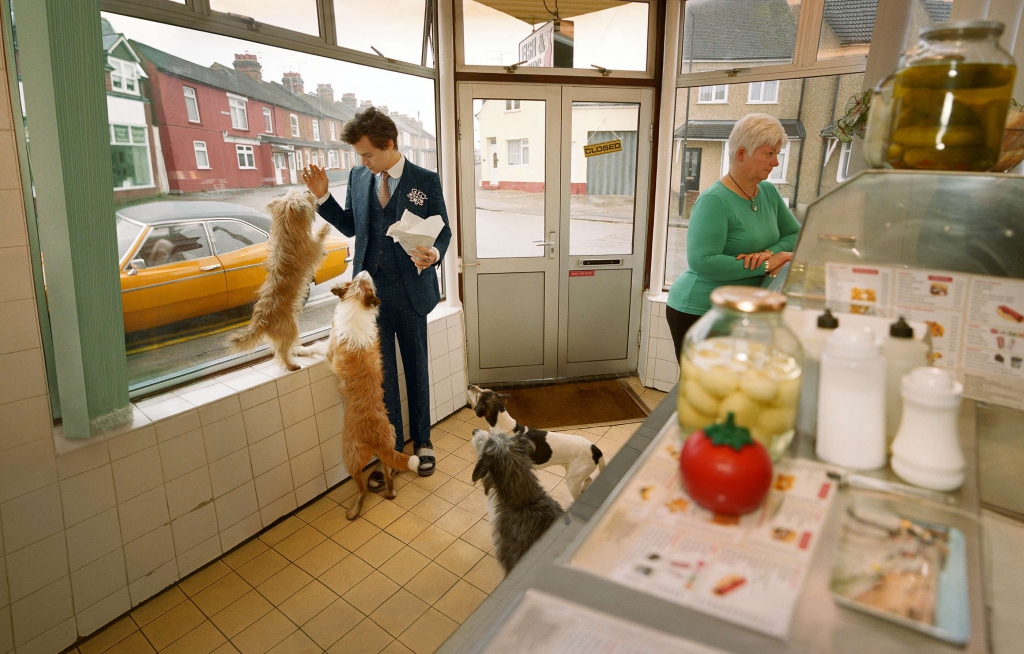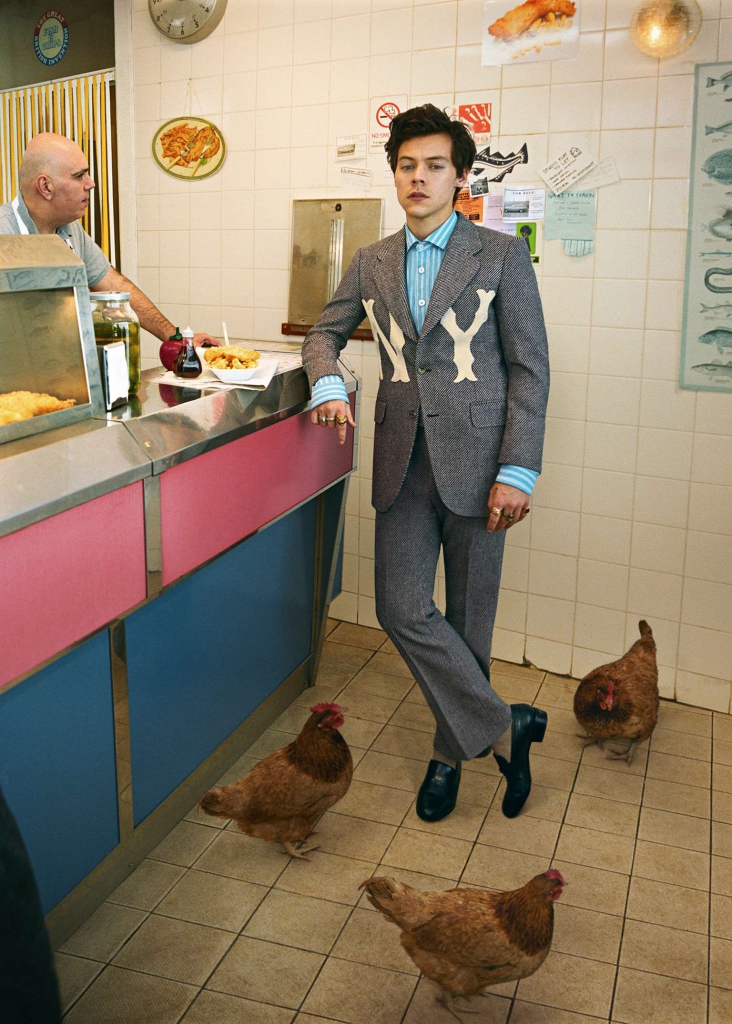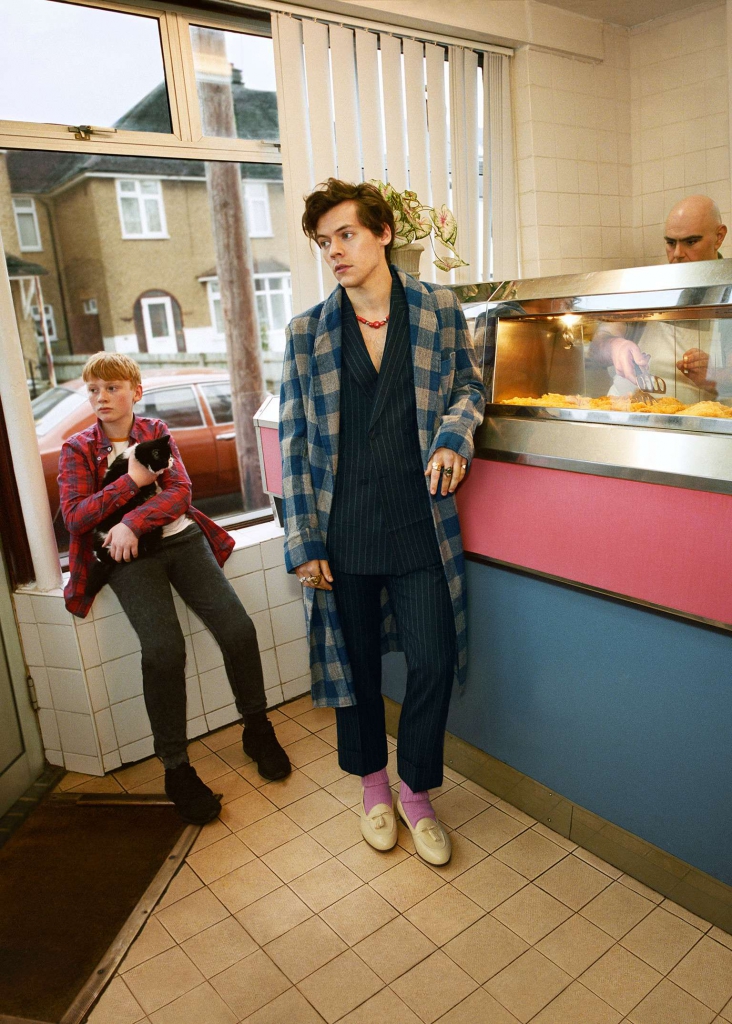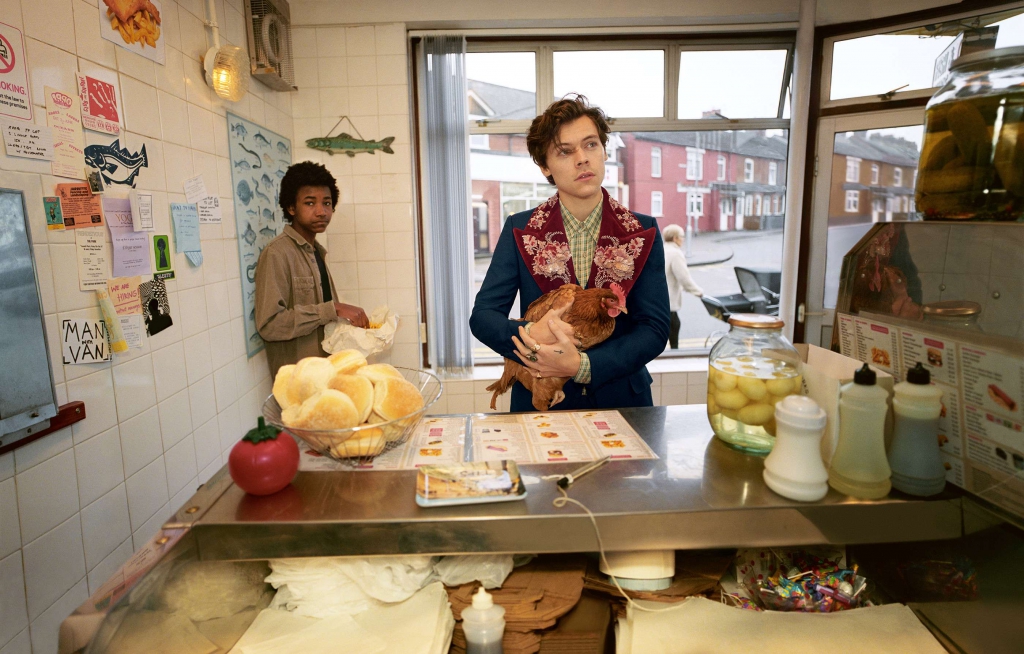 Watch the Gucci Tailoring film below:
Read also: Gucci's Star Trek-Themed Campaign Transports Viewers To A Galaxy Far, Far Away