German luxury brand ESCADA is turning 25 and they are celebrating it by releasing a Summer Limited Edition fragrance called ESCADA Fiesta Cariocoa.
Inspired by Brazilian carioca and their unique zest for life and colourful festivities, the ESCADA Fiesta Carioca houses fruity, floral notes that evoke lifelong friendships to rejoice in an endless summer.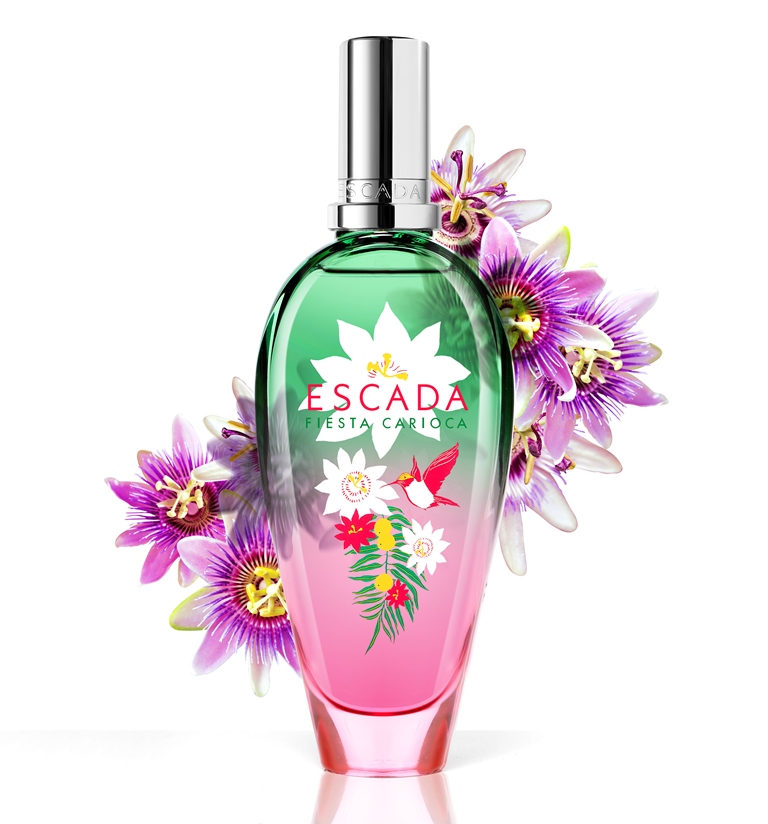 As a tribute to ESCADA's vivacious fashion heritage and to one of the perfume industry's most successful summer fragrance lines, this monumental 25th anniversary Summer Limited Edition Fragrance honours the vibrancy of life.
As soon as you uncap the perfume, you will be transported to a sunny destination and get the warm emotion that summer brings. ESCADA Fiesta Carioca first captivates your senses with a luscious Brazilian passion fruit accord and is surrounded by notes of succulent European red raspberry, a nod to the brand's German roots. That passion continues to entice with a vibrant passionflower heart that's blended with orange flower for warmth, reminiscent of the kiss of the summer sun dancing on your skin. The enchanting fruity-floral fragrance dries down to an alluring base of musk and cedar wood that adds an irresistible sensuality the ESCADA woman is known for.
The Escada Fiesta Carioca will be available nationwide this February 2017 in 50ml (RM 233) and 100ml (RM 293) in major leading departmental stores.
Related: New Gucci Guilty Campaign #GuiltyNotGuilty Breaks Free of Gender Norms, Featuring Jared Leto