Coach launches its global advertising campaign for the Fall 2018 collection with a series of images featuring the Coach gang draped over moss-green vintage cars in New York City's backstreets. Local street art adorns the exposed brick walls, as well as murals picturing the prairie fields and deserts of the Mid-West linking to the soft hues found in the collection.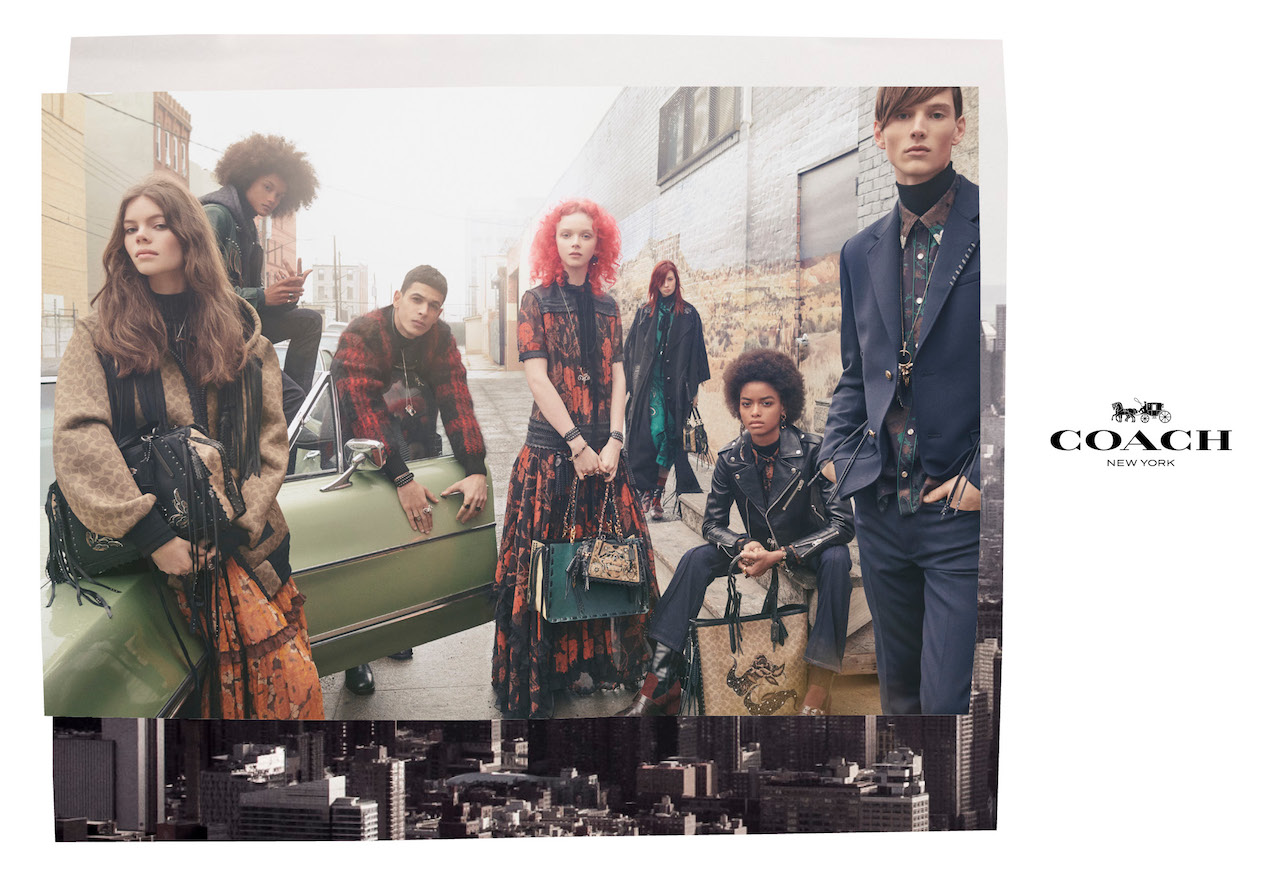 The gang have an eclectic style, layering vintage wallpaper prints and prairie lace dresses with fringed soft leather biker jackets and teddy-bear style shearling coats. This romanticism and nostalgia is as always counterbalanced with a nod to Coach's home city of New York – this time with a darker gothic and mystical twist.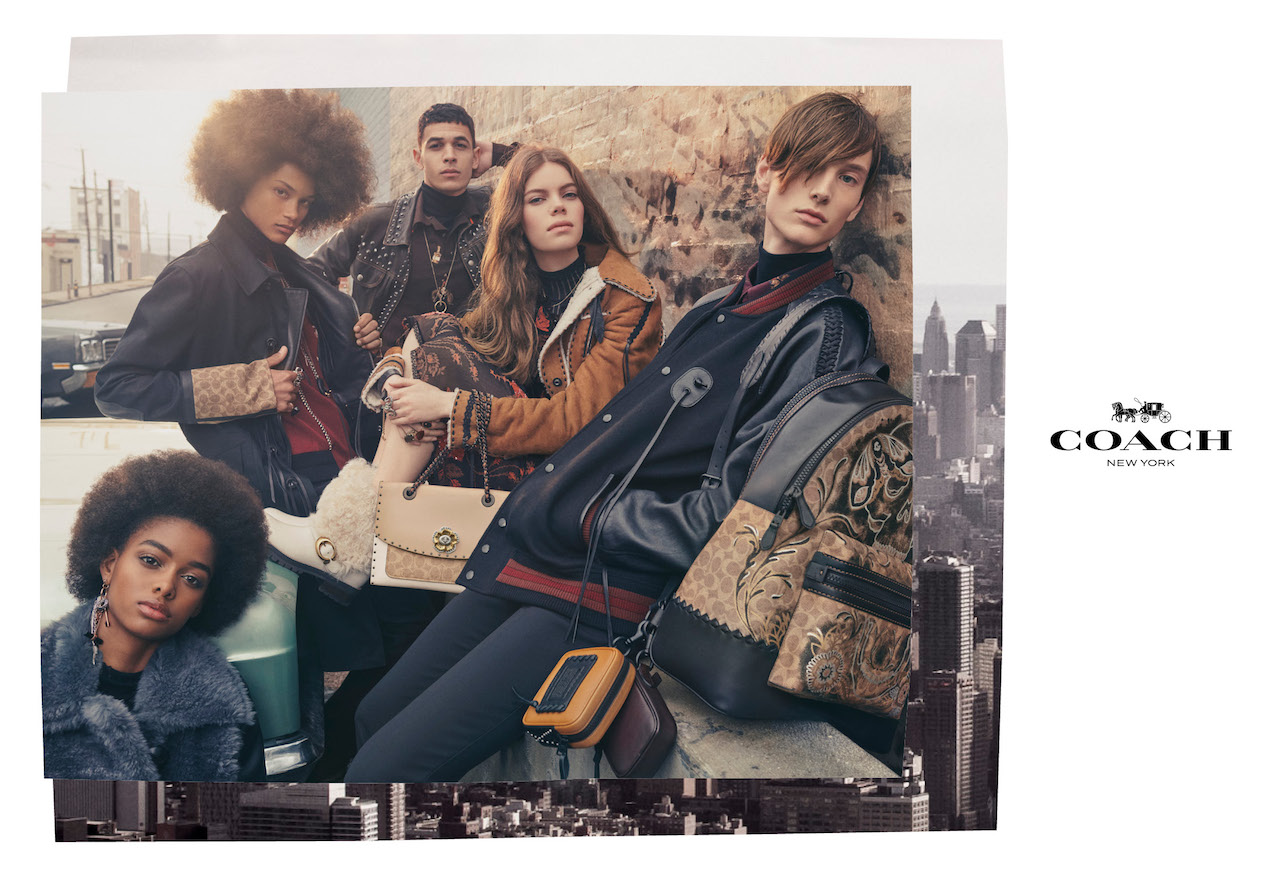 American heritage sportswear makes a stronger appearance this season, with cross body bags, rucksacks and Signature print bomber and varsity jackets for both guys and girls. Taking its cue from 90's streetwear that the brand's Creative Director, Stuart Vevers, sees on the streets of New York City today, it's a contemporary way of dressing that has arrived in the world of Coach.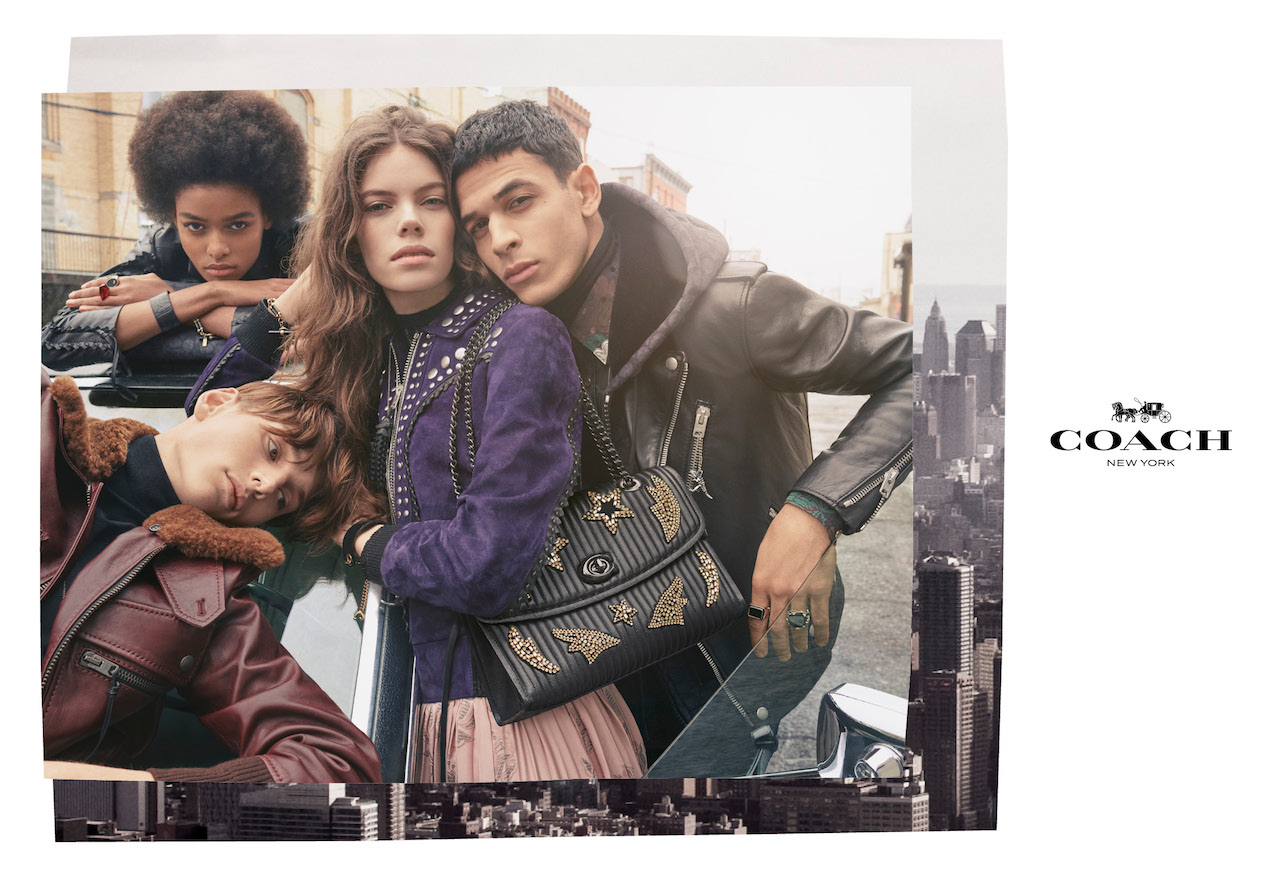 Accessories as always are central to the collection and campaign. Bonnie Cashin archive iconic styles have been brought back in the shape of leather coats, to sit alongside the Signature print pieces that are so prominent in the collection. Showcasing Coach's heritage in a modern way, Vevers has also worked with artist Chelsea Champlain and her painterly mystic roses, moths and floral skulls on soft leather Dreamer bags. 
This global casting nods to New York City's melting pot of citizens and their unique way of dressing each day, which is so key to Vevers' vision for Coach. This season's cast also features models Ali Latif, Blesnya Minher, Joaquim Arnell, Lily Nova, Nina Gulien, Remington Williams and William Grant. Pictured in the campaigns soft back-light and patchwork collaged images, this together reflects the layering of the clothes and how the Coach gang dresses today.
Read also: Disney x Coach: A Dark Fairy Tale | A Twisted Take on Classic Disney Tales