Hublot has joined forces with world #1 Golfer Dustin Johnson to unveil a watch that is dedicated to the golf fans – the Big Bang Unico Golf, A true all-in-one golf watch. Hublot has designed, developed, manufactured and assembled a module to equip its new UNICO movement, which has been specifically created for golf. The MHUB1580 movement allows golfers to seamlessly calculate their score whilst on course. Hublot's mechanical golf watch features aperture displays and is ultra-lightweight, providing true sports performance.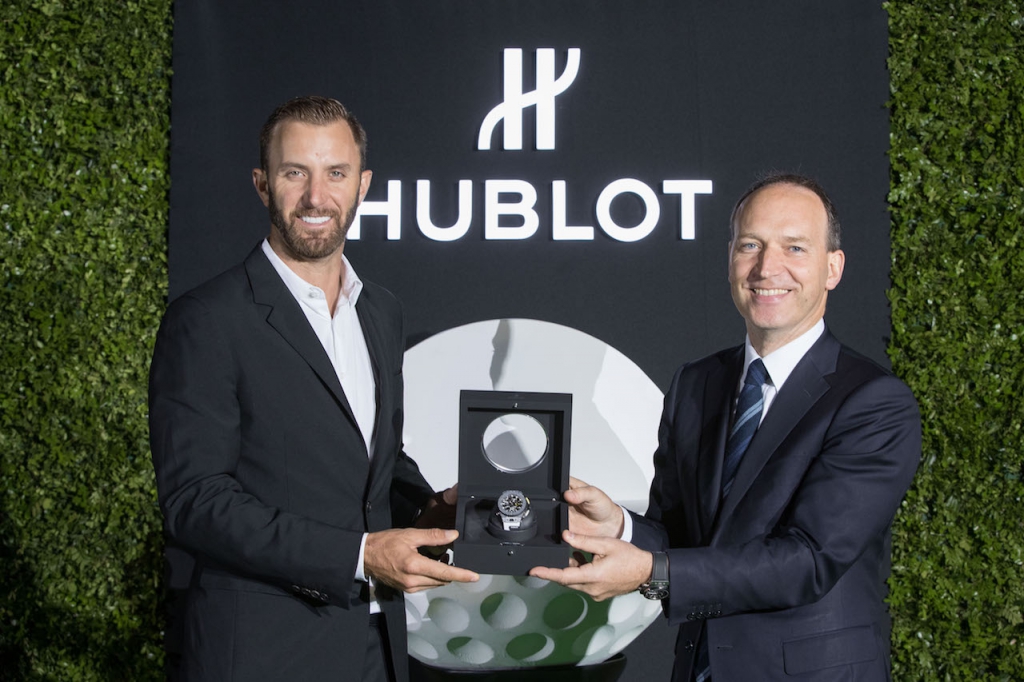 The Big Bang Unico Golf has the look of a chronograph and has been conceived as a chronograph. Its movement features return-to-zero heart piece cams that ensure the counting mechanism is robust and reliable. The putter-shaped pusher at 2 o-clock activates the mechanism for displaying the number of strokes taken and counts the strokes per hole. The pusher at 4 o'clock allows the wearer to move on to the next hole by resetting the stroke counter to zero. The counter at 6 o'clock displays the total number of strokes played and is simultaneously updated. The pusher at 8 o'clock is shaped like a tee. This resets the mechanism and sets the counters to zero at the end of the round. During the round, this button can be locked by rotating it by 45°, thus ensuring that it is not inadvertently activated. The MHUB1580 full-skeleton movement allows the wearer to admire and understand how the timepiece works.
The watch comes with two interchangeable wristbands fitted with the One Click system. One is made of white leather sewn on rubber and designed like a golf glove, while the other is made of technical fabric with a Velcro fastener to ensure the watch sits perfectly on the wrist.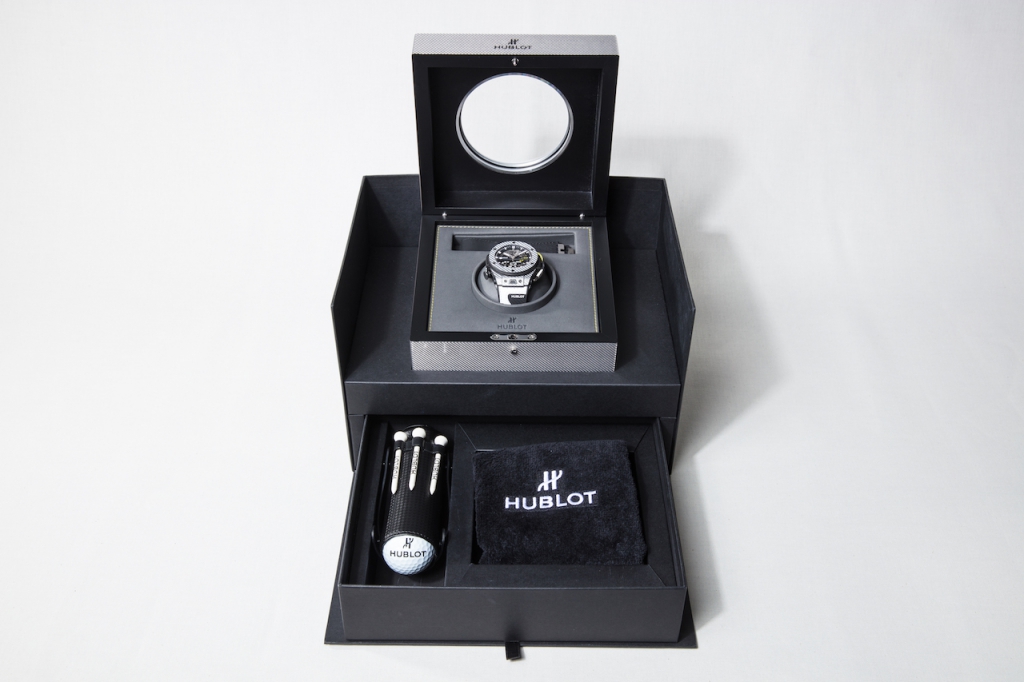 Read also: Spirit of Big Bang Moonphase – Hublots Paints the Moon in Colours