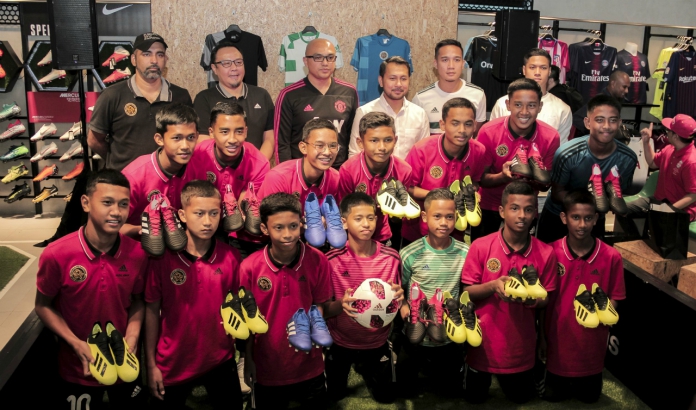 adidas Malaysia launched its latest football boots pack – 'Team Mode' yesterday – at Football Republic, Suria KLCC, a premium sports goods boutique specially for football enthusiasts.
In conjunction with the launch of this latest pack, adidas Malaysia, as a leading sports brand, showed its continuous support towards the progress of the Mokhtar Dahari National Football Academy (AMD) under the National Football Development Programme (NFDP) by supporting them with the latest football boots to its Under-13 and Under-14 squad.
Present at the event were Hazriq Haqqim Mohd Izham, Rohisham Haiqal Hashim, and
Mohammad Haykal Danish – the trio who represented Paris Saint Germain's (PSG)
Under-13 squad in the Memorial Giuseppe Augello V International Championship last
June. Before the launch, the trio attended a grooming session where they were given a new haircut and participated in a photo shoot modelling the latest adidas Tango
products.
adidas Malaysia is committed to giving its full support to AMD and has previously
supplied the talented young athletes with products and equipment like official team
jerseys, balls and notably football boots while pledging to continue doing so from time to
time.
Cheng Yik Hoong, Manager of Brands Communication and Sports Marketing of adidas
Malaysia said: At adidas, we always appreciate the future athletes with footballing
potential. We believe they have what it takes to achieve their goal and make the country
proud of them. We feel that it is our duty to give them full support and contribute to their
continuous development.
"With the technology of our products, we hope that the 'Team Mode' pack will help
provide the players of AMD with comfort and power to hone their skills and elevate their
training and game," Yik added.
Meanwhile, Chief Executive Officer of NFDP, Safirul Azli bin Abu Bakar said: "We
appreciate the efforts of adidas Malaysia and Football Republic in inviting the AMD
Under-13 and Under-14 squad to the launching of the Team Mode pack today.
"I hope this will boost the spirit and enthusiasm of these boys to do well for themselves
but more importantly for our country. Again, I would like to thank adidas Malaysia for its
continuous support of NFDP".
Also present at the launch were two of adidas Football Creators, Shahrom Kalam –
captain of Felcra FC and Jafri Firdaus Chew from PKNS FC . After the launch, both
shared their experiences on wearing the adidas football boots throughout their career as
well as their footballing experiences with the AMD players.
The new 'Team Mode' consists of four silos – NEMEZIZ 18+, Predator 18+, X18+ and
Copa 18 – that come in the latest colourway and technologies to provide comfort and
help to improve the performances of the players. All boots will be available exclusively
at Football Republic, Suria KLCC.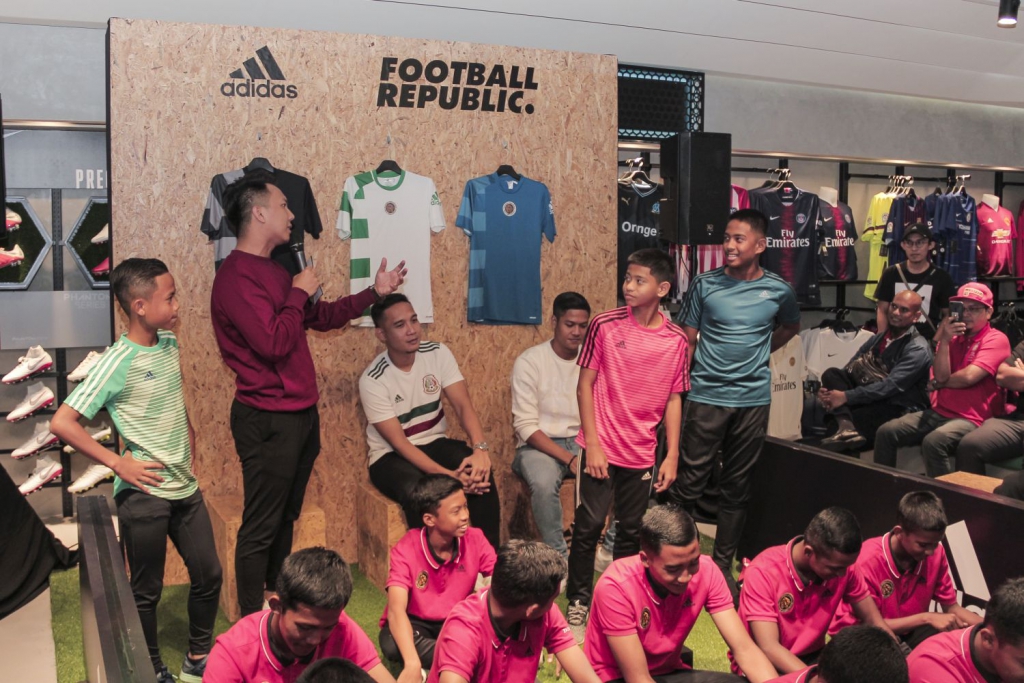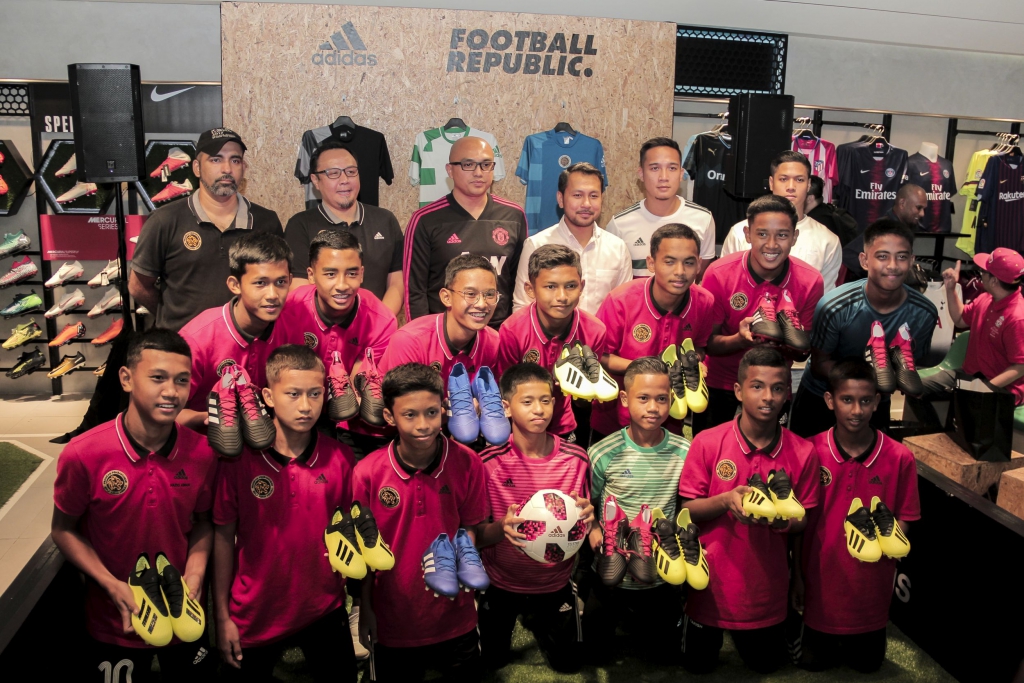 For further information, visit adidas.com/football or follow @adidasfootball and
#adidasMY on Instagram and Twitter to join the conversation.
Read also: Cop These JD Sports Exclusive adidas Originals POD S-3.1 Sneakers Online