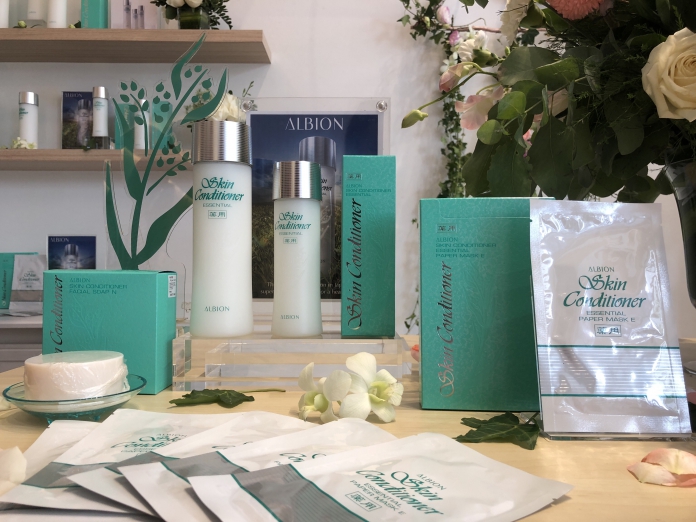 J-beauty brand, Albion is in Malaysia and did you know that this brand has been around since 1956! Albion also translates to White Land which inspired the brand's belief of fair skin = beautiful skin, the Japanese ideal of beauty.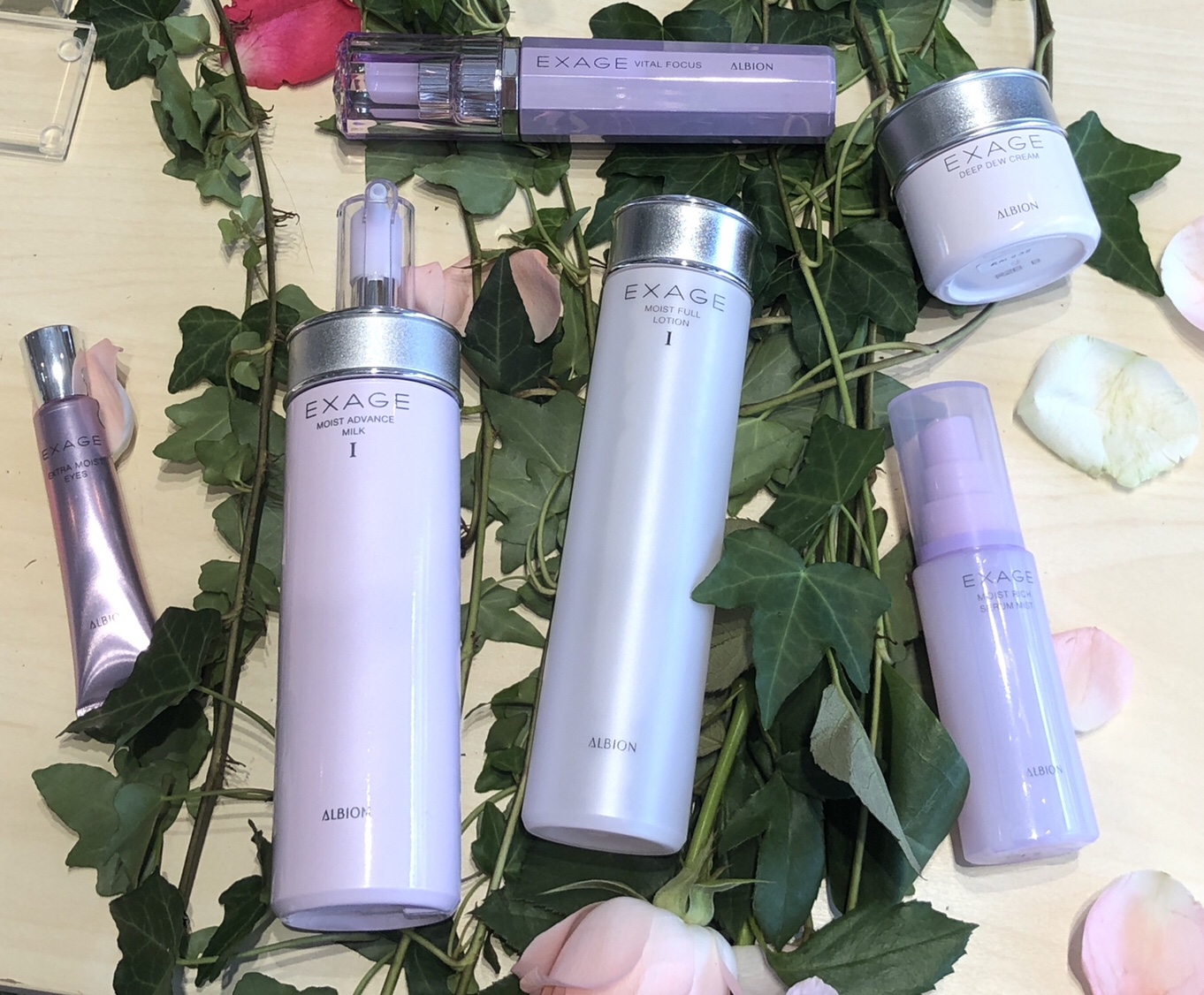 Hence, ALBION's products are dedicated to help women in their pursuit of fair and beautiful skin.
So if you've been searching high and low for a solution for beautiful skin, you have to explore these 3 must-try products from Albion!
1.Skin Conditioner Essential

A long-time bestseller (since 1974!) and nicknamed "SkiCon" in Japan, the Skin Conditioner is the essential first step right after cleansing.
The secret to it's amazing formula? Job' s Tears aka the Kita no Hato in Japanese.
After 20 years of research, ALBION discovered the "Kita no Hato" variety of Job's Tears, a hardy, vitality-rich grain developed by cultivating the plant in the frigid climate of Hokkaido, Japan. Kita no Hato is the only variety of Japanese-grown Job's tears approved in Japan for use as the herbal medicine Yokuinin.
The Kita no Hato used in Albion's Skin Conditioner is organic and concentrated as ALBION developed a unique process called "blasting" to efficiently extract the most concentrated ingredients from Kita no Hato which helps to regulate your skin's cell turnover rate!
Here are six skincare benefits for having a healthy skin turnover rate:
Brighter skin: Cleanses skin and makes it fresh and bright
Dewy skin: Pleasantly hydrates for a refreshing, comfortable feel
Smoother skin: Normalizes metabolic rhythm
Pimple prevention: Removes excess sebum and leaves skin comfortably free of greasiness
Tighter skin: Smoothes fine lines and restores firmness to skin
Improves skin problems: Prevents flushes with a cool sensation
If you're hooked to the Skin Conditioner, you could add the rest of the range into your routine to maintain healthy skin!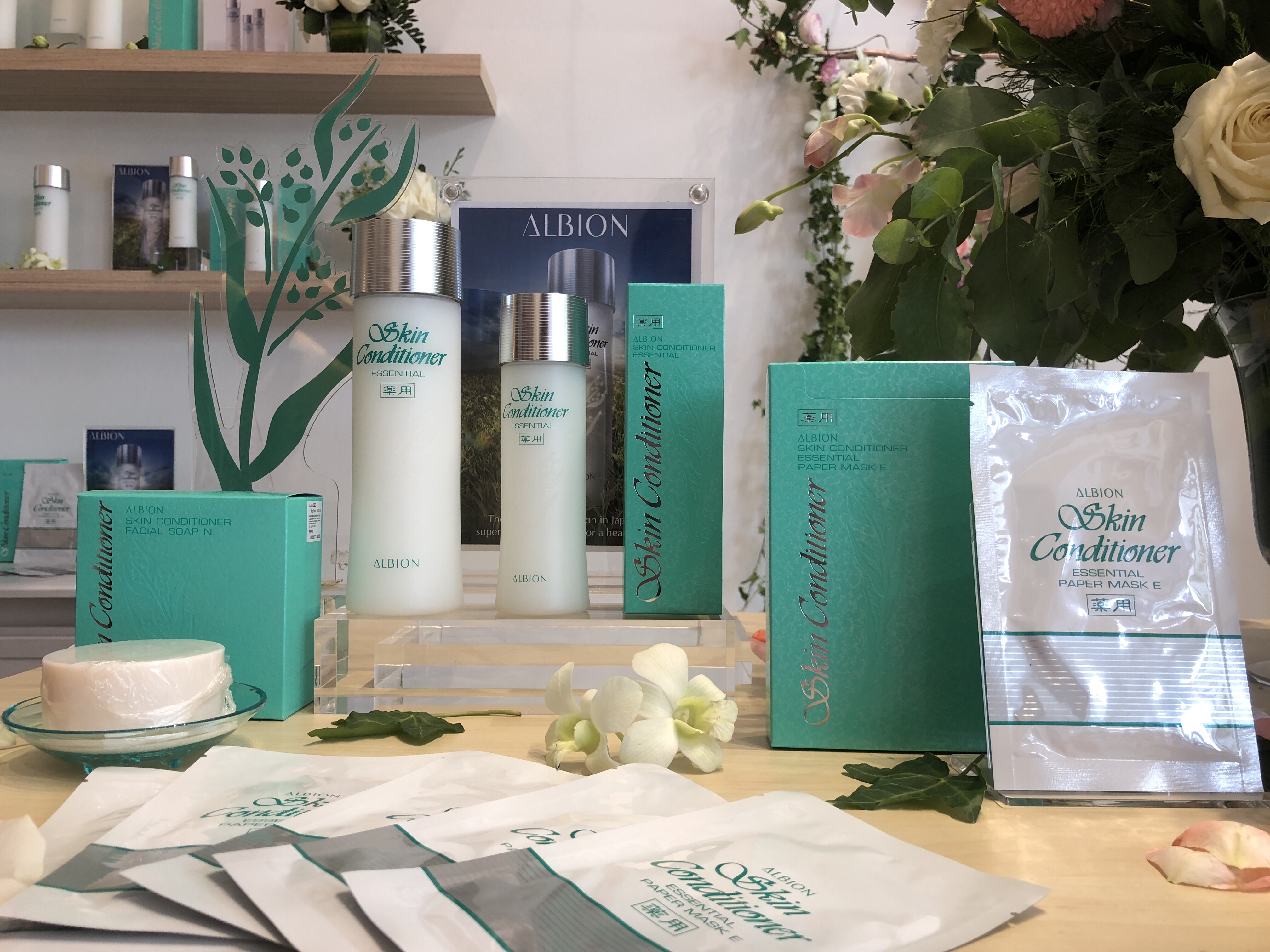 We heard the mask is pretty amazing!
2. Exage Moist Advance Milk Lotion

A proven unique skincare step by ALBION since the company was founded in 1956, is to apply milk lotion immediately after cleansing to instantly replenish your skin's with moisture, giving you a beautiful complexion for the long run.
ALBION's 'Miracle milk lotion' that comes in 3 different variants to suit different skin types, contains ingredients that are similar to the skin's natural moisturising components, which make it easier to be absorbed deep into your skin, giving a continuous moisturizing effect to the skin to maintain an excellent skin condition.
It also softens your skin, letting other skincare products that follow to be absorbed by your skin more efficiently.
ALBION milk lotion is designed to optimize the three "M"s on your skin:
Moisture: Improve skin condition by optimizing the moisture balance
Modeling: Each application restores skin plumpness and enhances face shape
Mind: Applying milk lotion soothes the skin as well as mind
All you need is 3 pumps (one teaspoon) of milk lotion on a cotton pad (it gives an even and efficient application on your skin, better than using your hands!) for each application for deep absorption into the skin.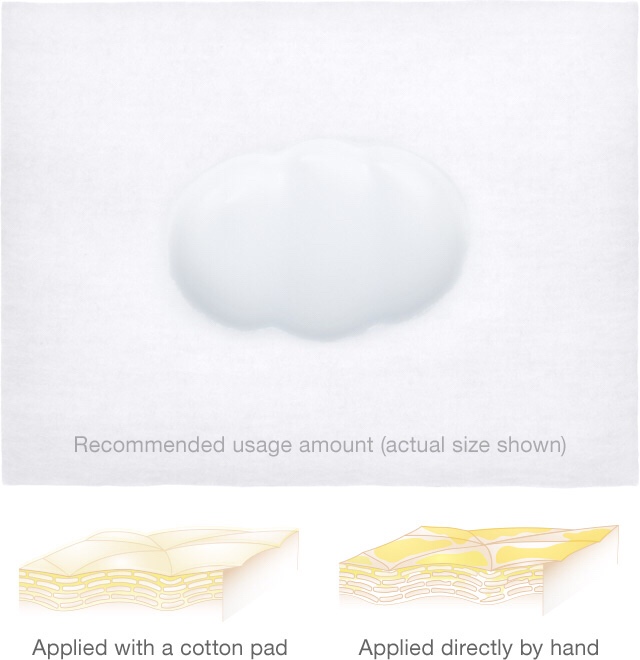 Credits: www.albion-cosmetics.com/my/icon/skicon
Watch the video below on how to apply the milk lotion the right way.
After using the milk lotion, continue the third step, use the Exage Moist Full Lotion that also comes in 3 variants to suit different skin types.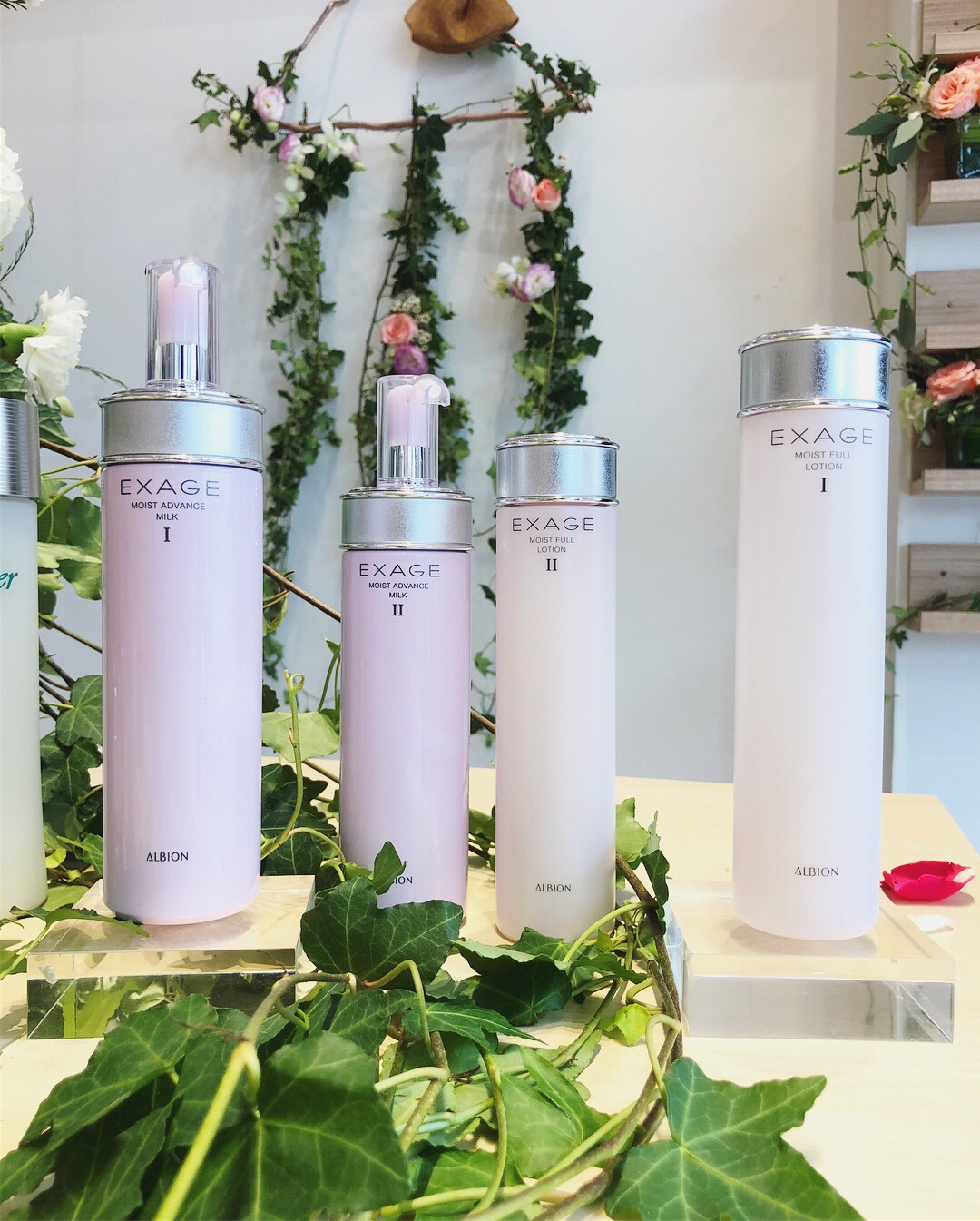 Add these to complete your skincare routine.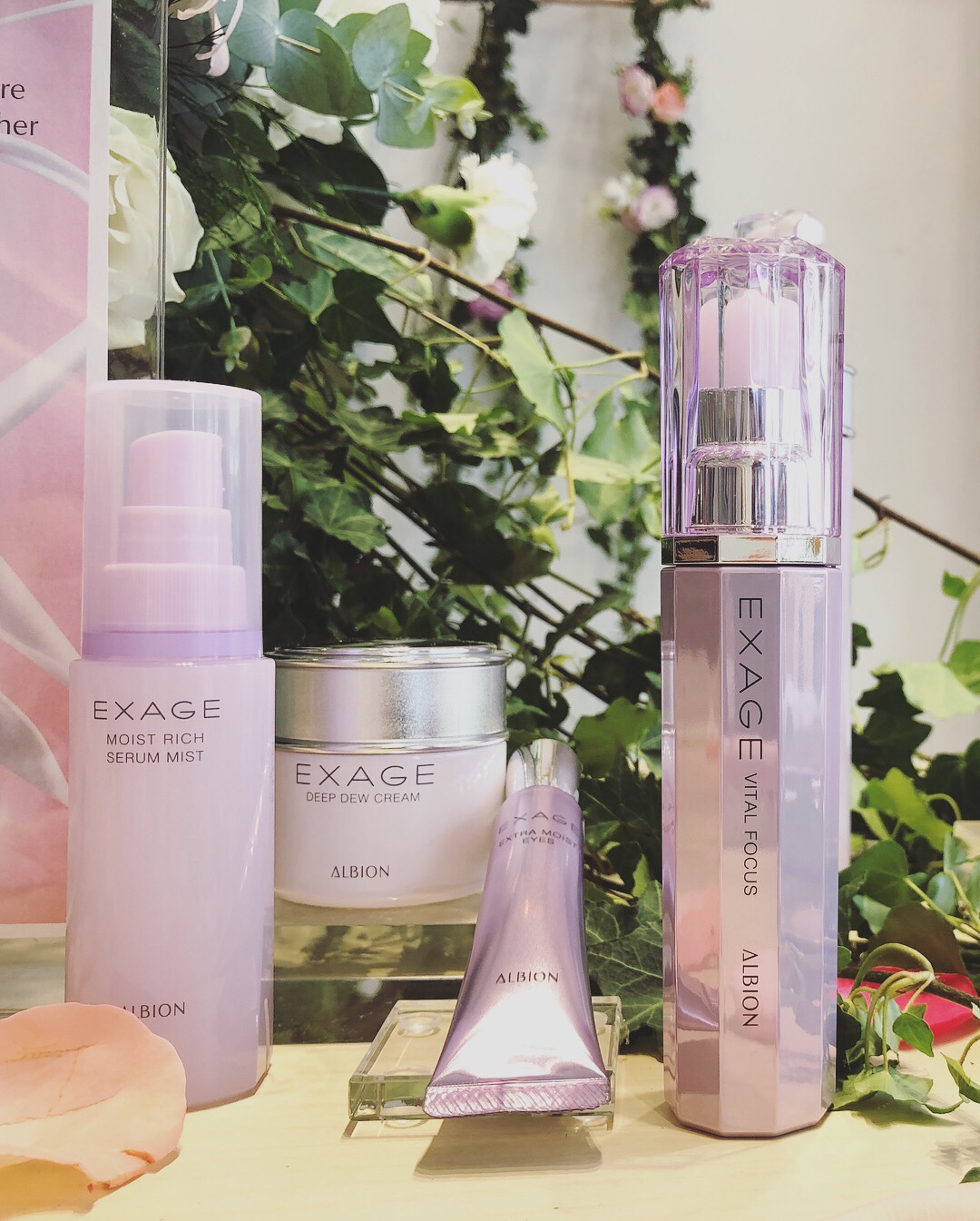 Once the skincare is done, set your skin with the a lightweight powder like the bestselling…
3. Chiffon

Credits: www.facebook.com/AlbionMalaysia
This light as chiffon liquid powder foundation combines the ease of use of a face powder foundation with the perfect finish of a liquid foundation. Airy-light powder particles doesn't dry your skin, keeps your skin moisturized all day while giving your skin a flawless finish.
The key is in the "liquid dry" production method, where the powder particles are soaked in moisturizing ingredients before slowly and gently pressing them into shape. This gives the powder foundation its smooth finish like "Chiffon skin" that is well moisturized on the inside and soft and silky on the outside.
Find our #PamperPicks at Albion counters located at Isetan The Japan Store Kuala Lumpur at Lot 10 Shopping Centre.
Follow Albion Malaysia on Facebook & Instagram for the latest updates.
Read also: Discovering The Innovation Behind Leading Japanese Cosmetic Brands At Japan Beauty Week 2017