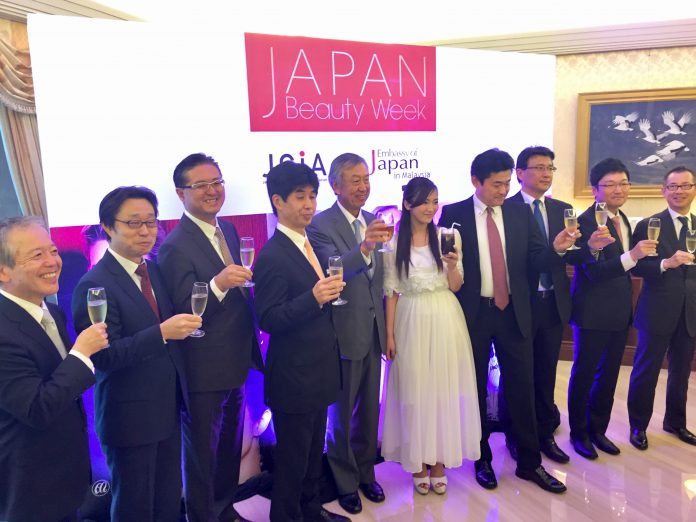 Held consecutively for the last three years, Japan Beauty Week (#JapanBeautyWeek) is organized by the Japan Cosmetic Industry Association (JCIA) and supported by the Japan Embassy in Malaysia at the exclusive residence of the Japanese Ambassador. Japan Beauty Week aims to promote innovations of Japanese cosmetics manufacturing technologies including the introduction of inner beauty.
Japanese Ambassador, H.E Dr. Makio Miyagawa gave a welcome speech followed by and a short speech from Mr. Tetsuya Kambe from JCIA.
It's a well-known fact that behind the technology of Japanese industries, there is a long tradition of respect for nature and the arts to master the secret of technological innovations; reason why Japanese products are widely acknowledged as the most advanced, said Kambe San.
Examples of advanced technology relating to skin care products were introduced at Japan Beauty Week. At the event, several leading Japanese Cosmetic brands such as, Kanebo Cosmetics Malaysia Sdn Bhd, Kao (M) Sdn Bhd , KOSE (Malaysia) Sdn Bhd, Nippon Menard (M) Sdn Bhd , Shiseido Malaysia Sdn Bhd and Sunstar Singapore Pte Ltd displayed their latest products and provide beauty consultations to educate the guests on their products.
Famous Japanese TV personality, Akari Nakamuta also made a special appearance during the event. You've probably seen her in the movie, Shinjuku Swan 2 directed by award-winning director, Shion Sono. Other than acting, this 25-year-old from Fukuoka Prefecture, Japan also dabbles in advertising and theater.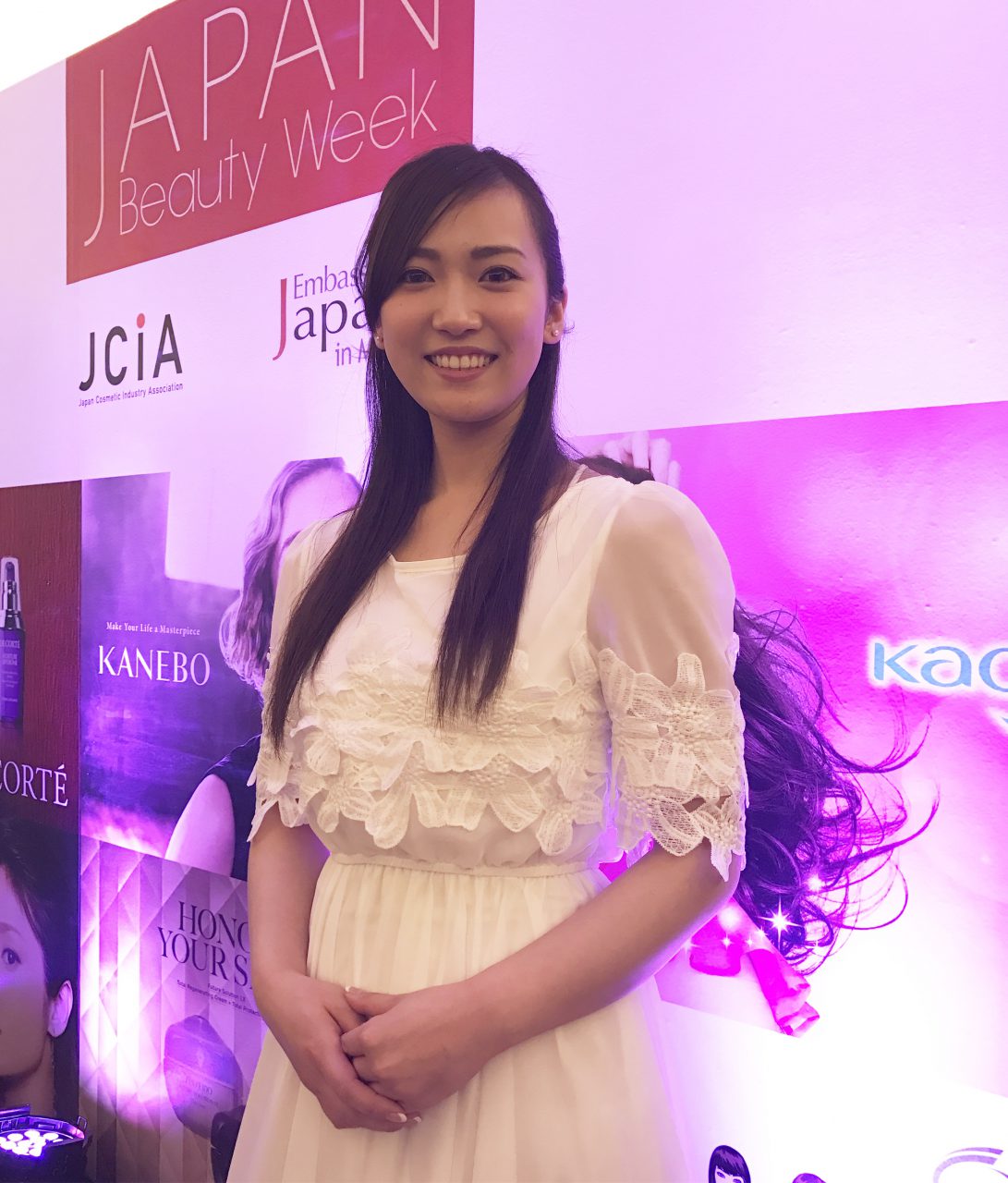 We had a quick chat with the star to find out more about her beauty routine:
Do you have any beauty tips to share with your fans?
Akari: Eat a lot of fruits and take a dip in the onsen or hot spring to give your skin that inner glow.
What is your must-have makeup?
Akari: Filled in eyebrows to frame your face and give you a more energetic look!
Read also: Cosme Decorté Launches New Counter In Isetan, The Gardens Mall