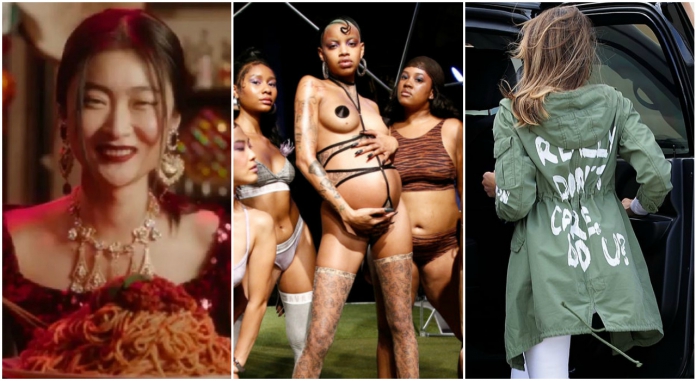 2018 has bear witness to some powerful moments in fashion. From the protest at Golden Globes to Rihanna's Savage x Fenty show at New York Fashion Week, we present to you 10 of the most memorable fashion moments that happened throughout the year.
1. Stars Wore Black To Golden Globes In Support of Time's Up & #MeToo Movement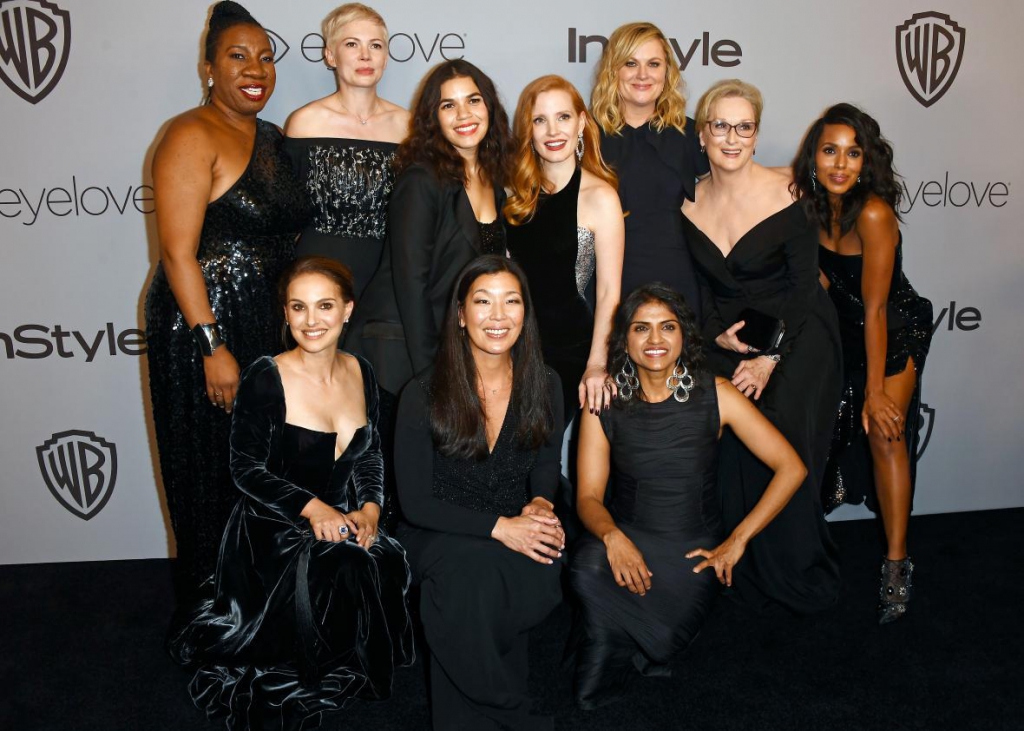 Actresses ditched the usual colourful attires for black dresses in support of the Time's Up movement, an organization formed by women in entertainment advocating victims of sexual assault and harassment. Most actors wore Time's Up pins, some also opted for black shirts to go with their suits – showing solidarity in combating sexual harassment in a workplace. The black sea, a first in the history of fashion, made headlines with its powerful statement.
2. Virgil Abloh Gets Appointed As First Black Artistic Director At Louis Vuitton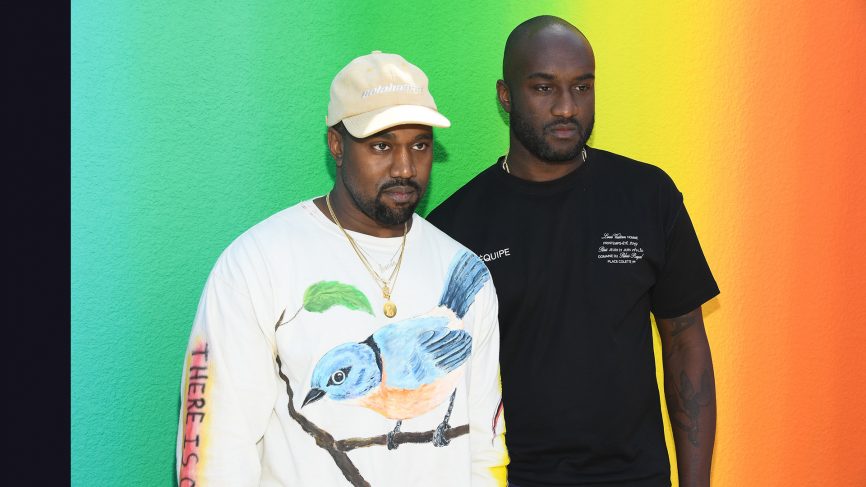 Virgil Abloh, founder of Off-White and serial collaborator, made history as the first African-American artistic director at Louis Vuitton. His appointment as the successor of Kim Jones in menswear division prompted mixed reactions with some questioning his ability to helm the position. Abloh, however, clapped back in the most nonchalant manner – a captivating collection at Men's Fashion Week in Paris to shut the haters.
3. Rihanna Breaks The Internet With Her Pope Outfit At Met Gala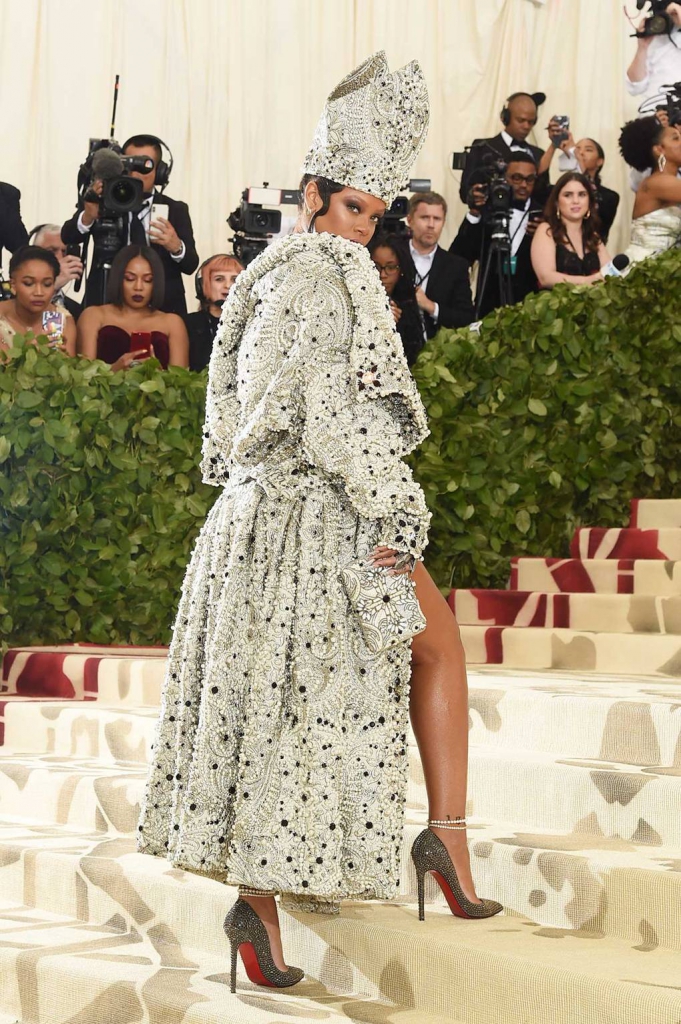 Not one to play safe, Rihanna sported a pope-inspired look by Maison Margiela
at this year's Met Gala "Heavenly Bodies: Fashion and the Catholic Imagination". Who would ever thought that a pope could be so chic?
4. Meghan Markle Sparkles As Royal Fashion Icon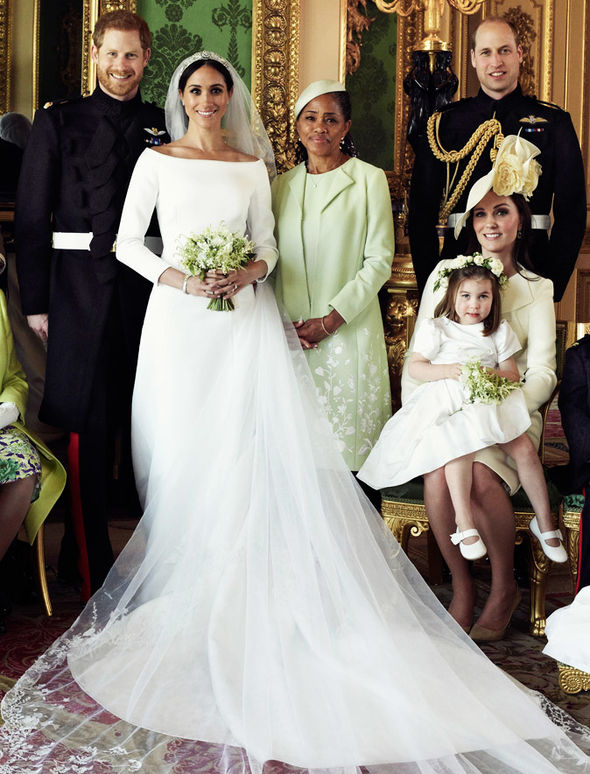 Since tying the knot with Prince Harry in May 2018, all eyes were glued on Meghan Markle, Duchess of Sussex. From her elegant wedding gown to her surprise appearance at British Fashion Awards in a one-shoulder Givenchy dress, Meghan is quickly becoming a force to reckon in fashion.
5. Versace, Burberry, Coach and Diane von Furstenberg Go Fur-Free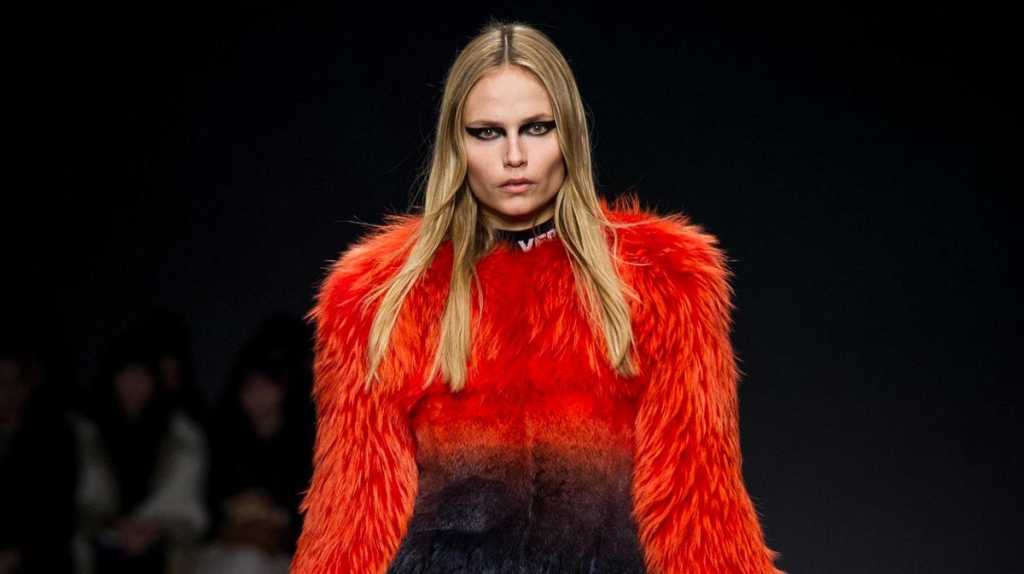 Luxury brands such as Versace, Burberry, Coach and Diane von Furstenberg are joining fashion houses like Gucci and Michael Kors in denouncing its use of real fur.
6. Melania Trump's "I Really Don't Care, Do U?" Jacket Sparked Controversy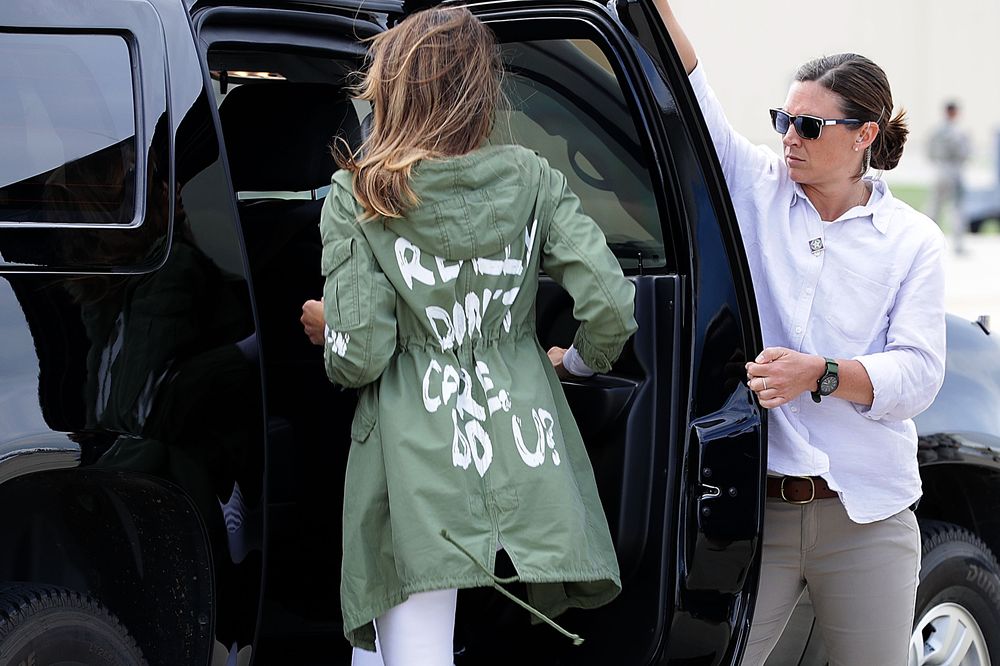 Melania Trump's visit to U.S. – Mexico border to meet immigrant children was met with backlash when the First Lady was seen donning a Zara jacket that says, "I Really Don't Care, Do U?" during the trip. Her spokesperson then made a statement to say that the message was not directed towards the families affected by Trump's immigrant banning policy but was actually meant to those who question her decision to visit the children. Oh-kay, but still…
7. Rihanna Celebrates Diversity At Savage x Fenty First Runway Show
It's pretty clear that Rihanna's first runway show for her lingerie brand Savage x Fenty was talked about more than Victoria's Secret Fashion Show all because of one big reason – the diversity seen in the cast where women of various races, colours and body shapes (even pregnant ones!) walked down the runway.
8. Hedi Slimane's Saint Laurent-esque Debut For Celine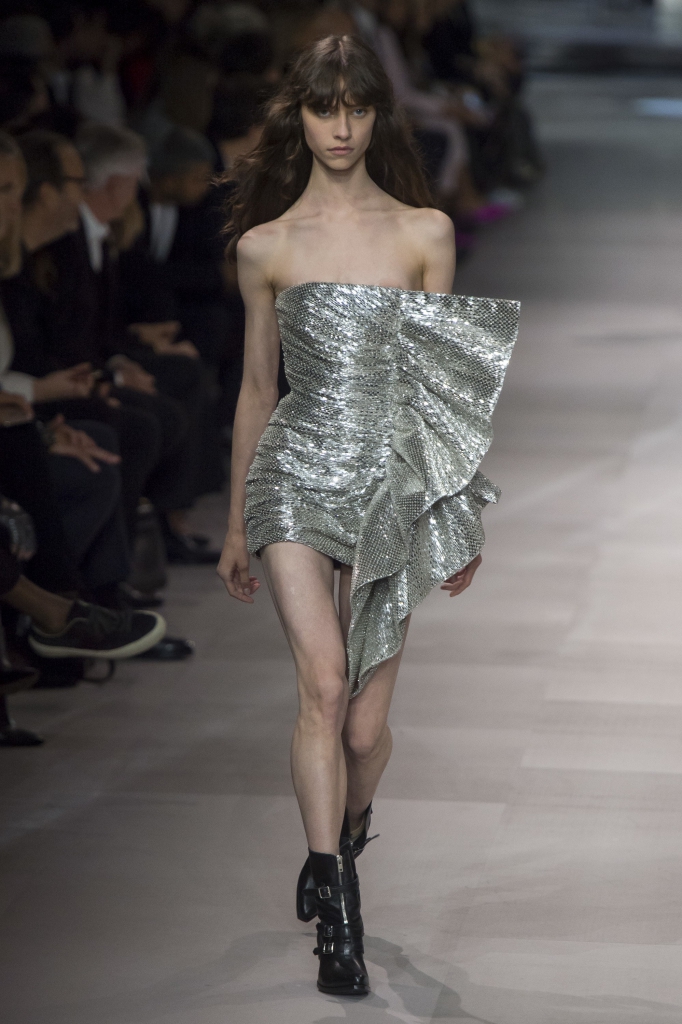 Hedi Slimane got a lot of us shooketh to the core with his first show for Celine. Most people couldn't believe their eyes as it seems that the designer showcased yet another Saint Laurent collection, just under a new name.
9. Colin Kaepernick Fronts Nike Campaign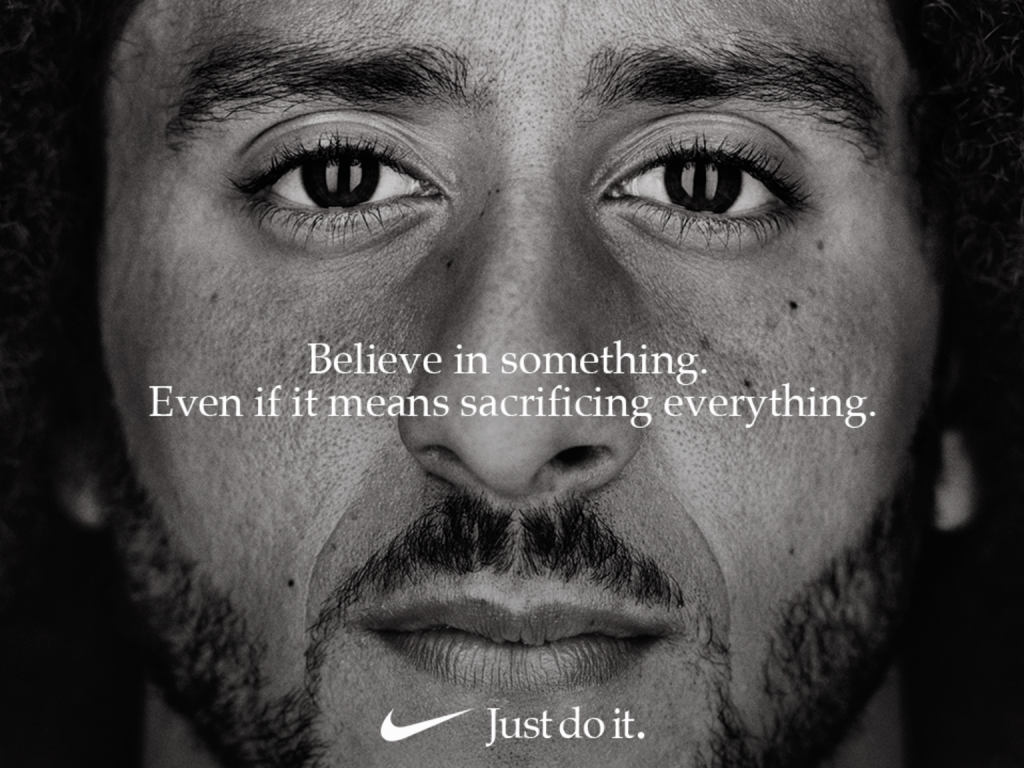 Nike went literal with its motto "just do it" by signing Colin Kaepernick as the face for its campaign. A former San Francisco 49ers quarterback and now a free agent, Kaepernick began kneeling during the playing of the U.S. national anthem prior to games rather than stand as a protest against racial injustice and systematic oppression in the country. Some weren't happy with Nike's choice which lead to "Just Burn It" boycott of its products.
10. Dolce & Gabbana Cancels Shanghai Show Over Racist Controversy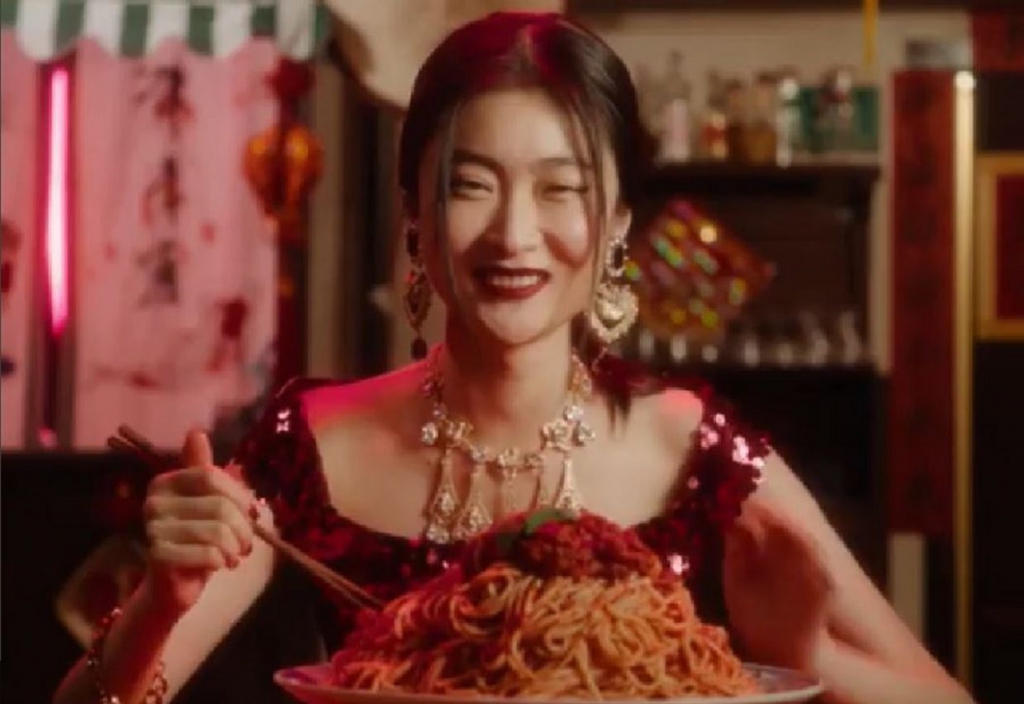 It all started with Stefano Gabbana's DM replies with Michaela Tranova on Instagram when the designer started throwing racial remarks about China and Chinese people hours away from their Shanghai show. Needless to say, people weren't buying the apology and its claim that Stefano's Instagram account was hacked (the designer was pretty vocal and active on social media) and hours later…the show was cancelled. I mean, why would you called a country "shit" and its people "China Ignorant Dirty Smelling Mafia" in the first place? WHY?
Source: Frazer Harrison/Getty Images, GQ India, Getty Images/Chip Somodevilla, Brian Ach/Getty Images for Savage X Fenty
Read also: Golden Globes 2018: Why Everybody Wore Black and Who Won