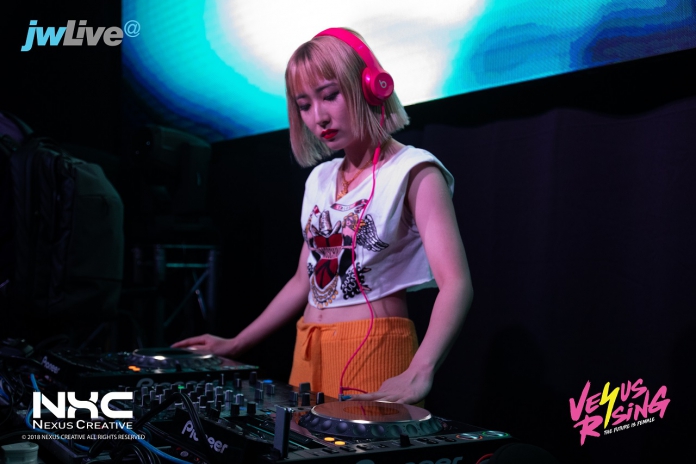 Fresh off her set for Venus Rising: The Future Is Female in Kuala Lumpur that was held for the very first time on 30th June 2018 at Quill City Convention Centre, DJ Chihiro Yuda took to the decks to get the party going all night long with her trap mixes from hip-hop artists such as Young Thug, Drake, Aaliyah and more.
DJ Mistery from Malaysia and DJ April from Thailand also spun their mixes to get the crowd warmed up before DJ Chihiro took to the deck.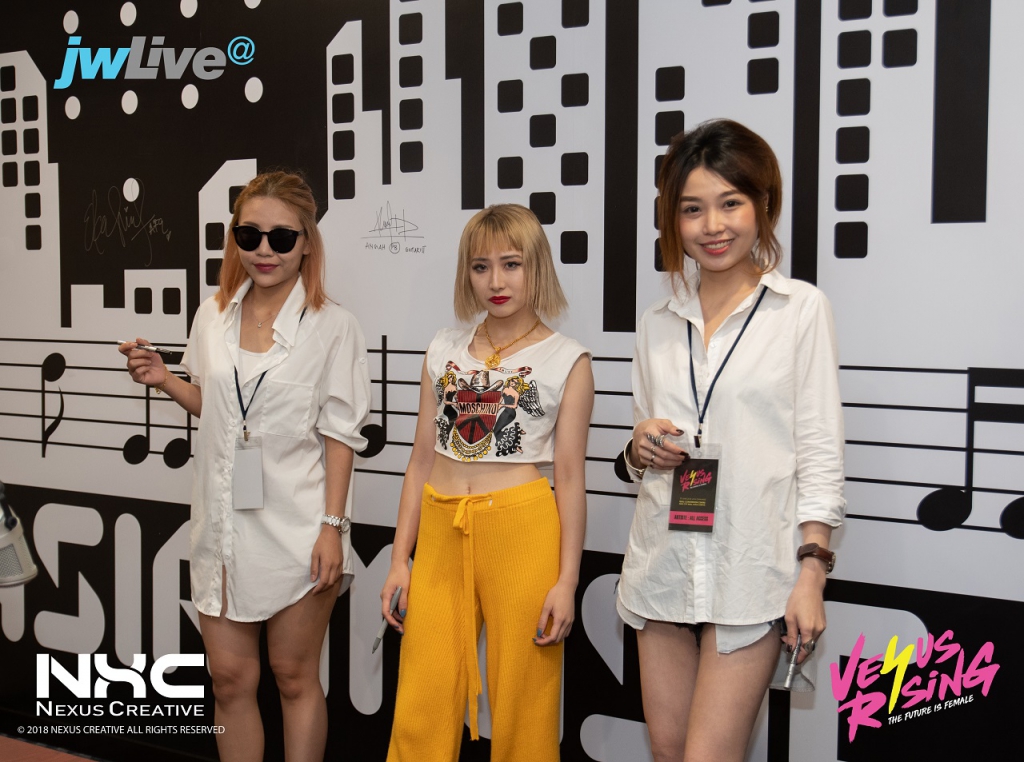 Since it's the first time Chihiro is performing in Malaysia, we caught up with her for some #PamperGirlPowerTalks on how did she become a DJ and her beauty routine too!
1. How did you get to where you are today as one of the most popular female DJ?
I love fashion as much as DJing as I'm working as an apparel shop staff. It's through my social media such as Instagram where I share my love of fashion and music style, from there, word got out.
(JPN: DJをプレイすることと同じくらいファッションが大好きで、ずっとアパレルのショップスタッフ
として働いていました。INSTAGRAMなどSNSを通じて自分の好きなファッションや音楽のスタ
イルを発信しているうちに私のスタイルに共感してくれる人が増えました。)
2. What has inspired you to become a DJ?
Since my friends and seniors in my hometown used to hold club events, they gave me the opportunity to DJ for them so that's when I discovered my passion for DJing.
(JPN: 地元の周りの友達や先輩がクラブイベントを開催していて足を運ぶようになってからDJとして誘
ってくれていつの間にかDJをやっていました。)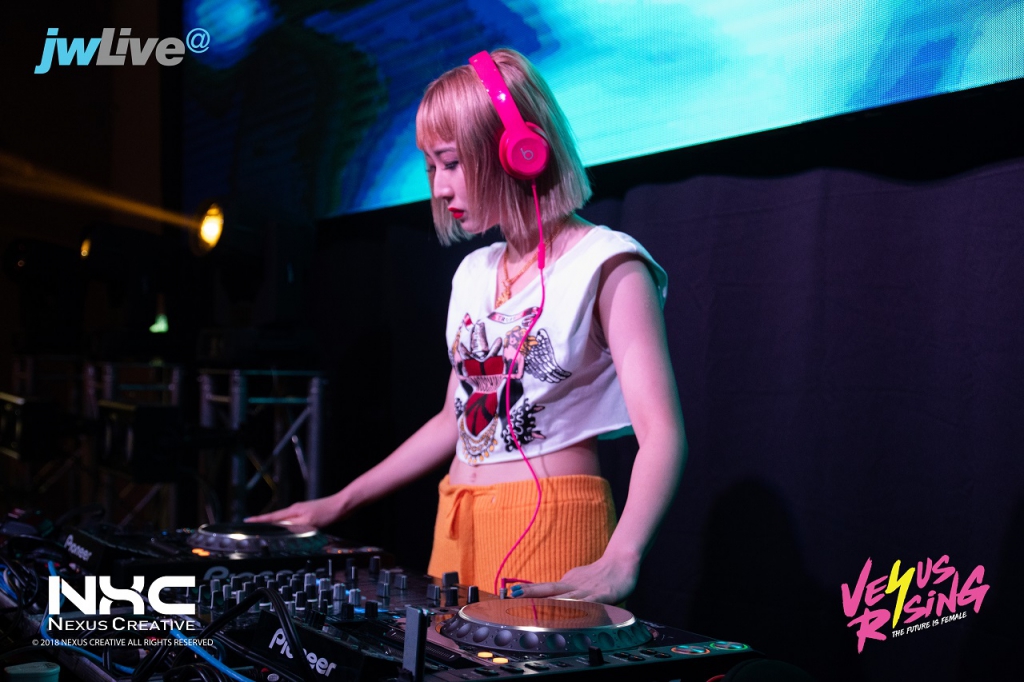 3. Was it easy to learn to DJ? Did you have any background in music which helped you to improve your skill?
Previously before I start DJing, my senior friend gave me a PC with the Traktor software inside where he taught me how to use it. After all, it was difficult at the beginning and I couldn't connect the songs smoothly. Thus, I practiced hard at home by gathering many compatible songs and created a huge track list.
(JPN: 先輩にtraktorのソフトが入ったpcを譲ってもらい教えてもらったりしました。やっぱり最初は難しかったし繋ぎも下手くそだったので家で相性の良い曲を探しトラックリストをガッツリ組んでいました。)
4. What is your favourite song at the moment?
5 in The Morning (Nina Las Vegas & Swick Remix)/Charli XCX!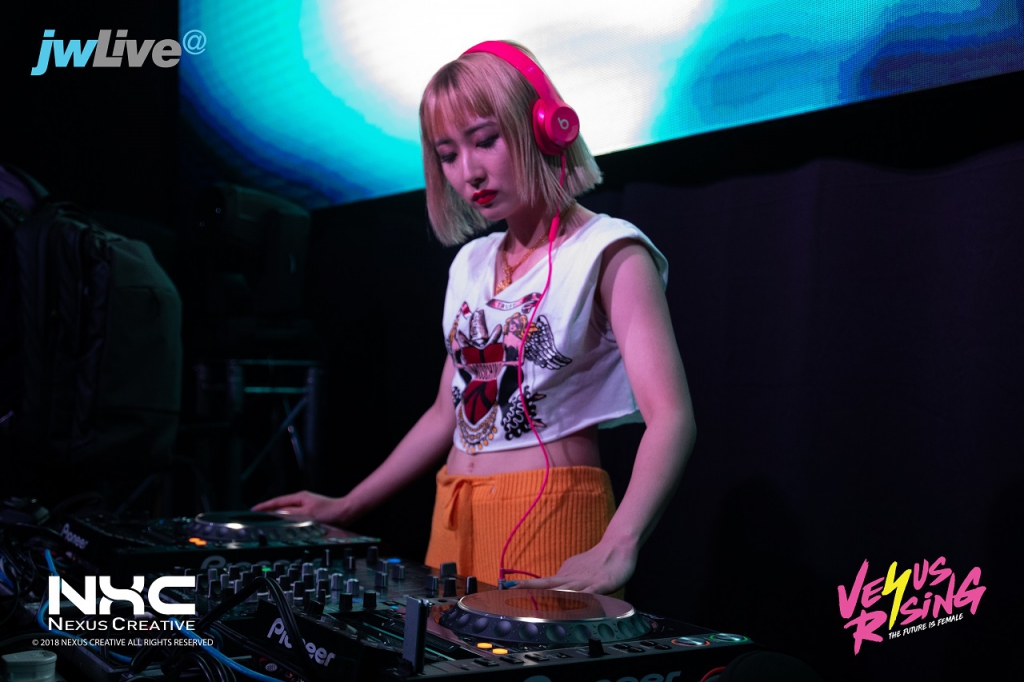 5. What do you love about performing in Malaysia?
Although I was very nervous at the beginning, audiences waved their hands to me or sent heart signs with hands during my play, so soon the tension was released and I enjoyed playing! I want to come to Malaysia again!
(JPN: すごく緊張しましたがプレイ中に手を振ってくれたりハートのサインをしてくれたりしてくれた
のですぐに緊張が解けて楽しいプレイができました!また行きたいです。)
6. Who are your inspirations?
I don't have someone where I particularly get inspirations from. I usually collect my favourite images from Instagram or a website called "We Heart It" and will refer them for my fashion style or my mix to upload to my Sound Cloud.
(JPN: 特に誰とかは決まってませんが、インスタやWe Heart Itという画像サイトで好きな画像を集めて自分のファッションやSound Cloud にアップするMixの参考にします。)
7. How do you pamper yourself after a long hard day at work?
Going for a massage and drinking!
(JPN: マッサージに行くこと、お酒を飲むこと!)
8. How is your daily routine like?
Abdominal exercises before going to bed!
(JPN: 寝る前に腹筋!)
9. What are the 5 must-have things in your bag?
iPhone, red lipstick, eyeliner, earphones, and wallet. That's all I need!
(JPN: iPhone 、赤リップ、アイライナー、イヤホン、財布。これだけで十分です!)
10. Can you take us through your beauty routine and what are the 3 beauty products, you can't live without?
Pueraria tablet, Toner from Kathy's Choice, and Vaseline body cream. I take Pueraria tablet every day to regulate my female hormones. Since I have dry skin, I apply the Vaseline body cream everyday because it has a high moisturizing power and I love it.
(JPN: プエラリア剤 ・Kathy's choiceの化粧水 ・ワセリンのボディクリーム。毎日プエラリア剤を飲みます。女性ホルモンを増やすために。乾燥肌なので毎日ボディクリームは絶対塗ります。ワセリンのボディクリームが保湿力が高くて大好きです。)
11. Do you have any advice for girls who want to become a DJ just like yourself?
You may feel some anxiety and difficulty before you start something new. But once you are on it, it'll be full of fun and you'll learn a lot of new things! So do it!
(JPN: 何かを始めるまでは億劫になっちゃうし不安なことばかりだけど、やり始めたらすごく楽しいし
学べることもたくさんあるからやっちゃいましょー!)
Catch up with Chihiro & listen to her mixes on her social media sites:
Read also: #PamperGirlPowerTalks: ONE Championship Fighter, Jihin Radzuan's Journey To ONE: VISIONS OF VICTORY