This year's Miss Universe Malaysia will represent the country in a futuristic costume jumpsuit inspired by the Petronas Twin Towers.
Aspiring dentist from Subang Jaya Kiran Jassal showcased the outfit she will wear at the Miss Universe 2017 in Philippines last Thursday at a press conference.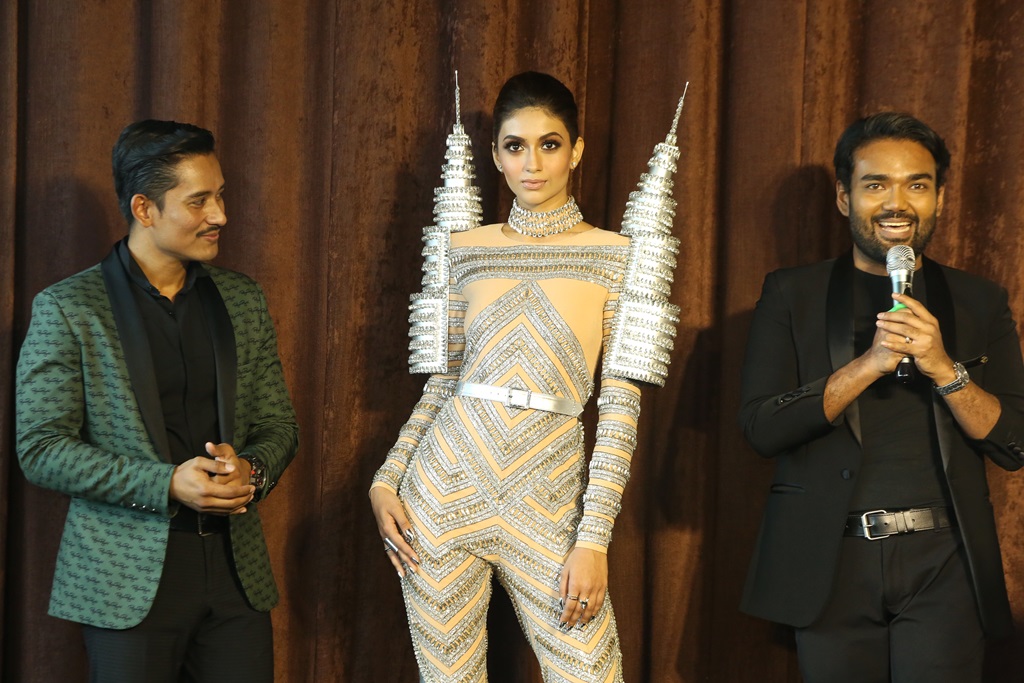 Designed by local fashion designer duo Rizman Ruzaini, the costume is a silver-coloured jumpsuit, embellished with multi-coloured Swarovski diamonds. Both sleeves are exaggerated to represent the Twin Towers, and complemented with a diamond choker, representing the sky bridge that connects the two towers.
The materials on the costume are custom-made to emulate glass windows that sparkle under the sunlight. Diamonds are fashioned to represent the steel beams that the Twin Towers are best known for in a glamorous and opulent manner. On the shoulders and wrapped around the sleeves are laser cut metal encrusted with diamonds and sparkles that were handmade especially for Kiran.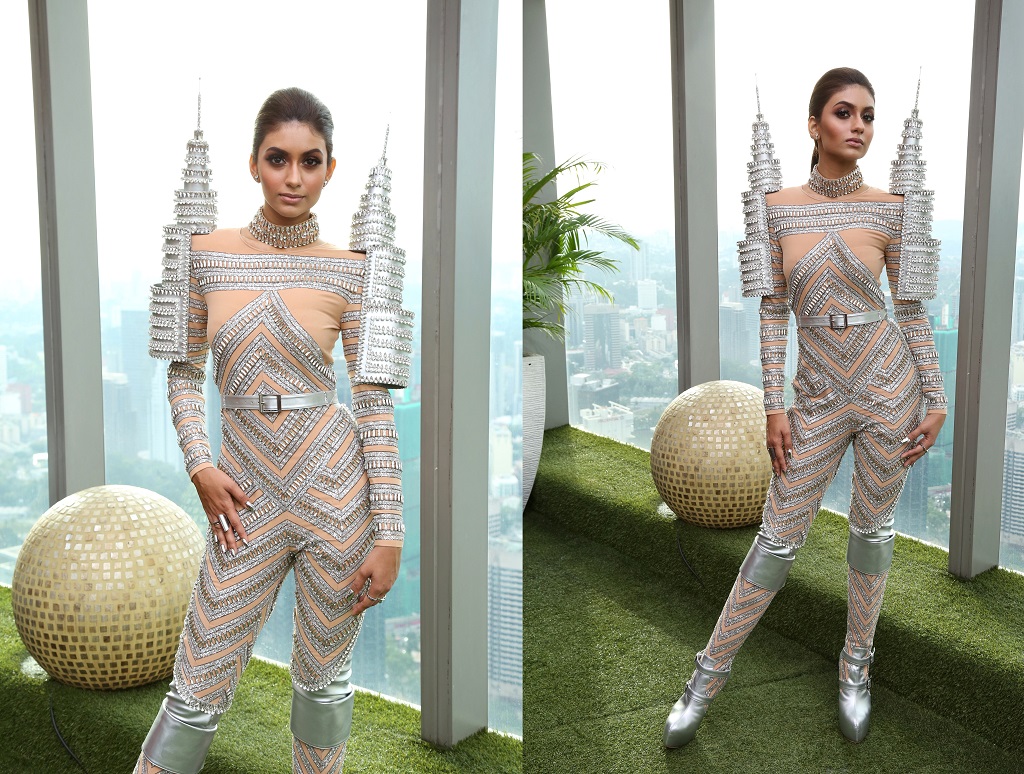 The press conference also showcased the National Gift to be presented by each contestant to the host city. Kiran will be presenting an exclusive 'Swarovski Kuala Lumpur Scarf' by The dUCk Group, which follows through the Kuala Lumpur skyline theme. Crafted in luxurious satin silk, the brand's top design was recreated in a pink hue for the pageant and it is also decked out in 500 Swarovski crystals, each placed by hand.
If you would like to watch the 65th Miss Universe Pageant on January 30, don't forget to log on to www.hurr.tv and watch Episode 39 of Kiran's Diary on Tuesday, January 10. Then answer a simple question and submit a slogan to stand a chance of watching the competition in Manila. Contest ends January 16.
Related: 
Kiran Jassal Crowned Miss Universe Malaysia 2016;
"Bunga Mas": Malaysia's National Costume for Miss Universe Pageant 2015