Two top Malaysia fashion designers, Jovian Mandagie and Bremen Wong have collaborated to design Malaysia's National Costume "Bunga Mas" for the 64th Annual Miss Universe Pageant, which will be showcasing by Miss Universe Malaysia 2015, Vanessa Tevi Kumares, on December 16, 2015 in Las Vegas, USA.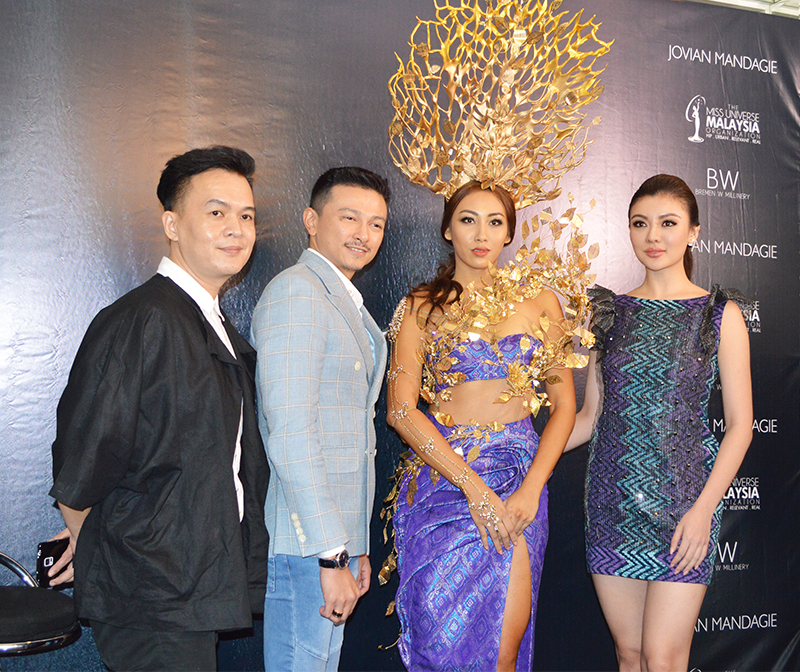 The "Bunga Mas" National Costume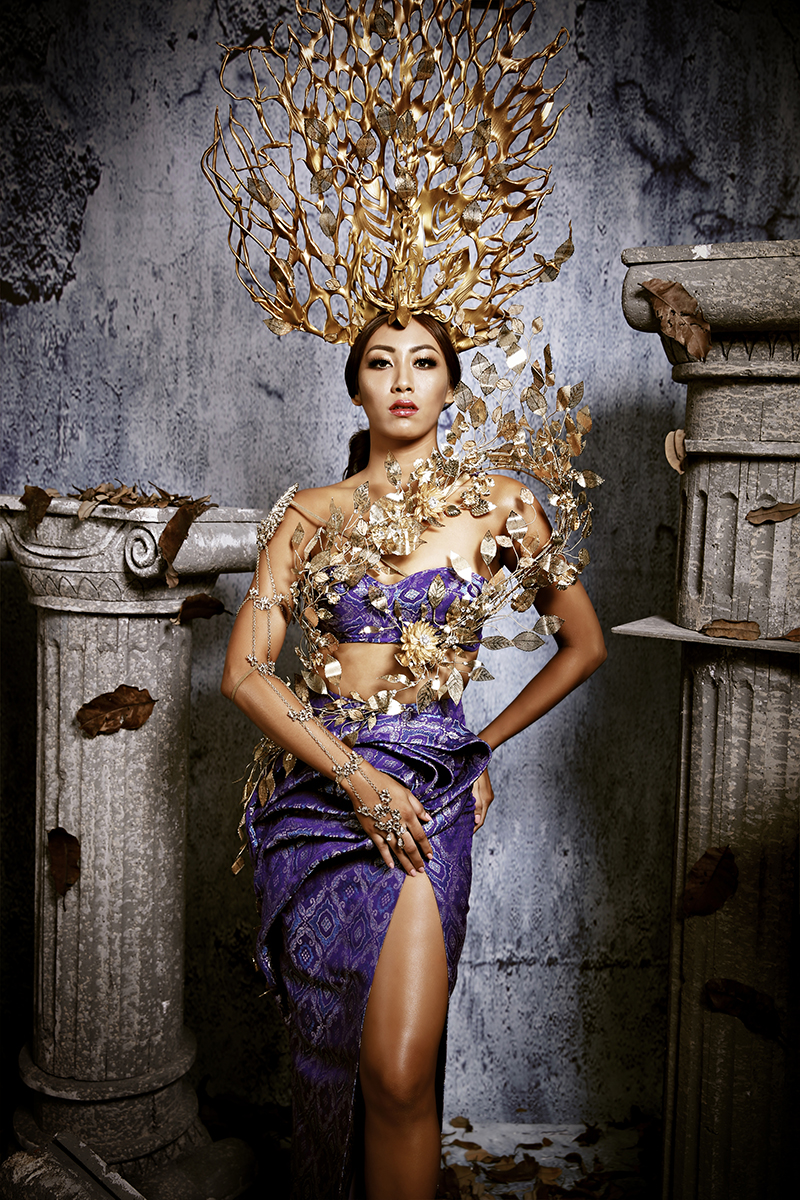 The National Costume by Jovian with headpiece by Bremen, is rich in cultural diversity and a symbol of Malaysia's unique heritage. It is inspired by the traditions of the royal palaces of Malaysia. The National Costume has the sculptured 'Bunga Mas' embellishing the top, matched with a draped, sculptured skirt made of exclusive purple songket. A discreet front slit is incorporated to the skirt to enhance grace through mobility.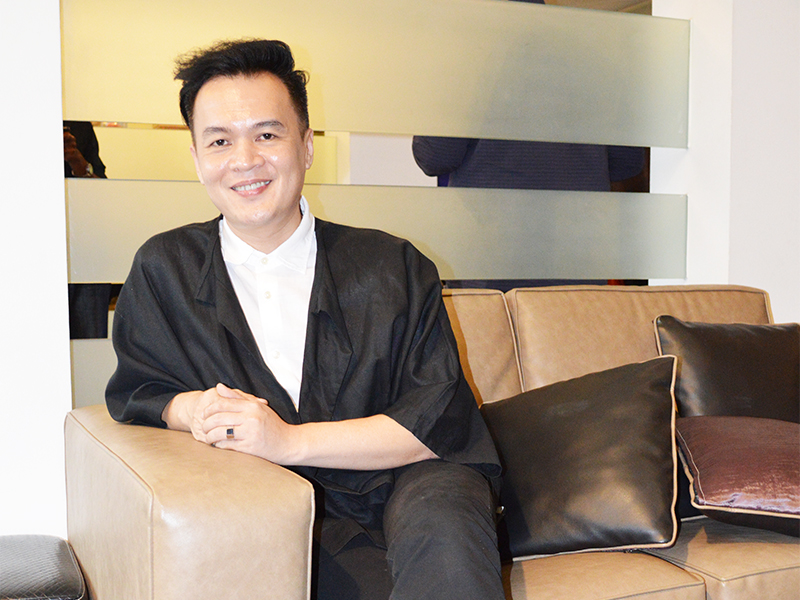 The unique headpiece by Bremen is inspired by the majestic peacock – a symbol of integrity, grace and beauty that one can achieve when one endeavors to show their true colors. The detailing of the headpiece is also a reinterpretation of the 'Cucuk Sanggul' (a traditional Malaysian head piece), a modern millinery portrayed in a contemporary and abstract style.
Stunning Preliminary Evening Gown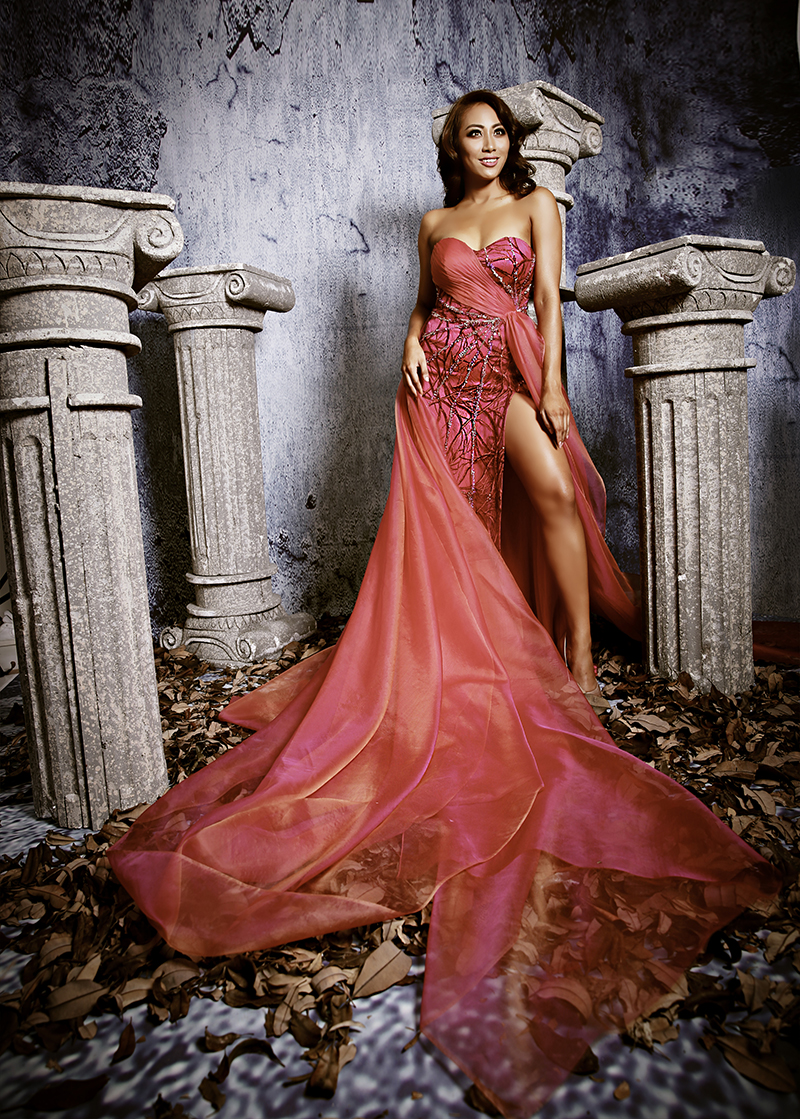 Jovian has also created a piece of exquisite, modern look evening gown for Vanessa, which is inspired by the personality of Vanessa, who is full of grace and charm. Jovian aims to impress the crowd with the 3D draping technique, giving the illusion of a flowy mermaid silhouette for the gown.
The gown is made of double satin and soothing organza, oozing classic femininity at its best. It exudes elegance through the fabric used in fuchsia to complement the whole look. Designed with a touch of glamour, the stunning gown gives a feeling of understated allure as it forms a significant silhouette. Vanessa will be showcasing the stunning evening gown at the 64th Annual Miss Universe Preliminary Show.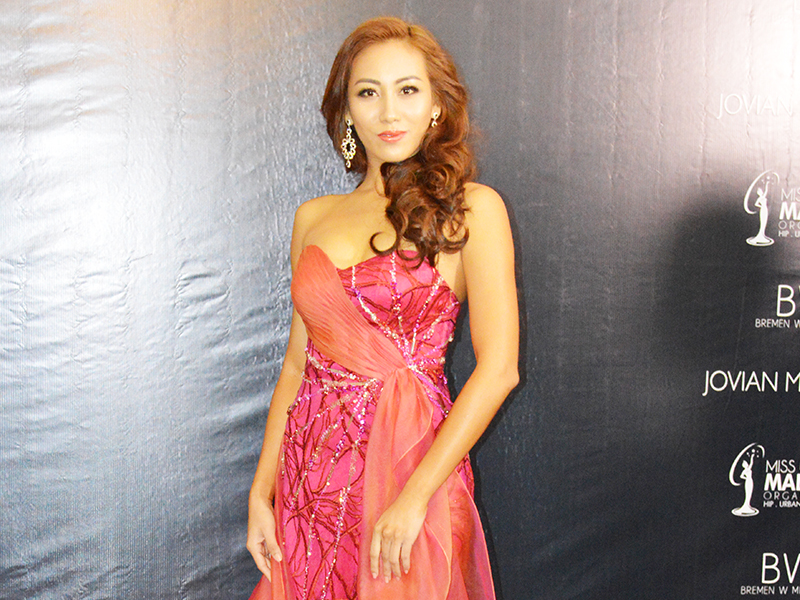 Vanessa, aged 24, a graduate with a degree in Tourism Management. She was crowned Miss Universe Malaysia 2015 after beating 16 other hopefuls in April this year. She will be departing to USA end of this month and begin her quest for the crown at the 64th Annual Miss Universe Pageant, which will be held on on December 16, 2015 in Las Vegas, USA.
All the best, Vanessa!