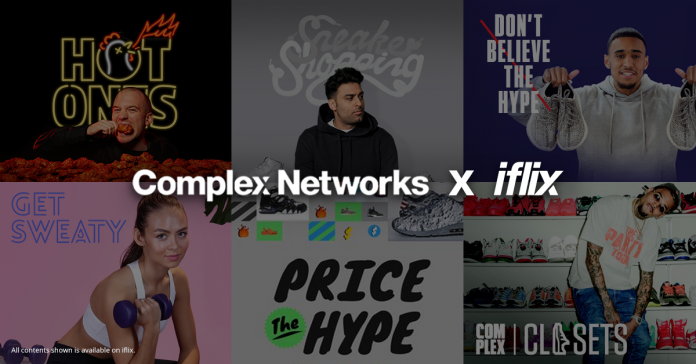 iflix has began its content partnership with youth culture media company, Complex Networks ("Complex"), to create localised versions of world-class proven content formats. The all new original series will be showcased in a newly created premium, dedicated Complex branded channel, which will additionally showcase the network's most popular global series for free to audiences on iflix's platform.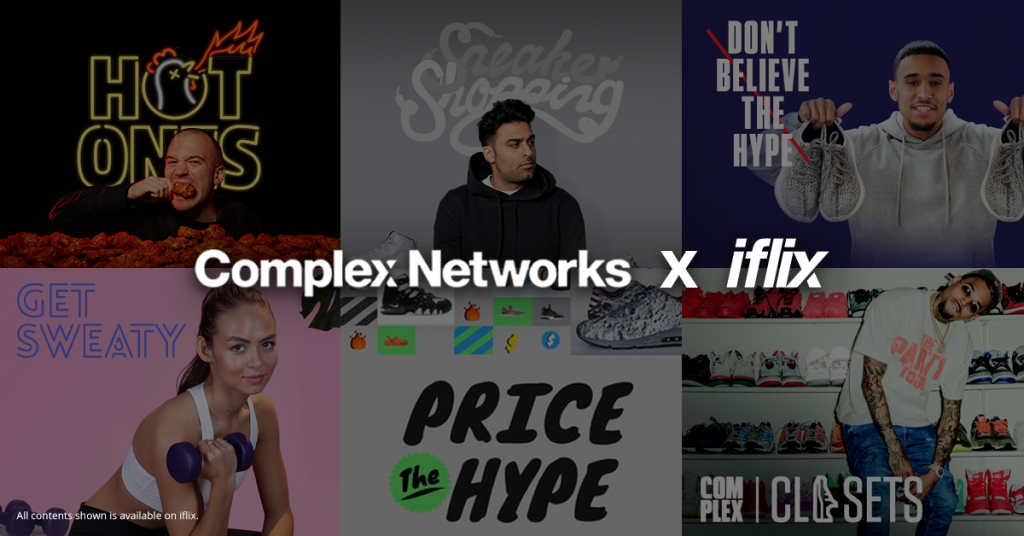 The partnership will see a significant expansion of the Company's Original Content offering,
affirming its focus on developing compelling, highly addictive and hyper-local programming.
The new production slate includes Hot Ones, the viral interview show where celebrities eat
increasingly hot wings while answering questions. Hot Ones launches this fall in Indonesia,
Malaysia and Philippines. The localized format will feature a new familiar local host, and
popular regional hot sauces will be added to the line-up alongside Hot One's The Last Dab.
iflix licensed formats include:
Hot Ones watch your favorite celebs laugh, cry, and divulge their deepest secrets
while eating progressively spicier wings
Sneaker Shopping spotlights the styles, silhouettes and significance of sneaker
culture through the eyes of bold-faced names in music, sports, film, television and
pop culture.
Complex Closets goes inside the closets of the biggest pop culture figures today to
talk about the shoes that define their style.
Don't Believe the Hype tells you what's hot and what's just hot air. Sneakers,
clothes, tech, food—nothing is safe.
Get Sweaty features the hottest celebrities getting fit in the coolest gyms.
Price the Hype is the ultimate game show for hypebeasts. Contestants compete
head-to-head, proving their knowledge through trivia and challenges, with both money
and sneakers on the line.
The collaboration with Complex underscores iflix's growing focus on creating viral, snackable content specifically for Millennial and Gen Z generations, nearly 90 per cent of which come from emerging and developing markets in Southeast Asia, Africa and the Middle East.
Complex Networks currently produces over 30 daily and weekly series across its award-winning brands, available through YouTube, social channels, and a growing list of distributors including Verizon, Fuse, Facebook and MSG Network. Its flagship shows
Sneaker Shopping and Hot Ones each have over 250 million lifetime views, and its newest
series The Burger Show captured over 4 million views in its first month of launch.
Catch these series now on iflix.com.
Read also: Latest Rom-Com KDrama 'What's Wrong with Secretary Kim' Is Now Showing On iflix