Who doesn't know this American actress and model – Dakota Johnson? As the main actress of Fifty Shades of Grey film series, she is known for her sexy body goals! All thanks to Gunnar Peterson, the Beverly Hills fitness guru and New York-based trainer Kacy Duke who helped Dakota Johnson to keep in shape and be confident in the movie screening.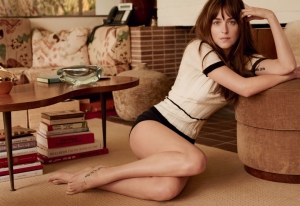 In order for Johnsson to look and feel her best while nude, and Duke devised a regimen of moves that target abdominal, arms and ass. These three parts are the parts that Dakota Johnson focus on while doing all of the training. To do so, there are some exercises moves that she must do, such as a squat with a twisting press. In order to make her body moves as beautifully as she needs to in the movie, she needs to be capable of doing all these moves!
Johnson also does a lot of yoga classes with a 45 minute personalised routine from Duke. Key was light 3 to 5-pound hand weights, a 4-pound medicine ball to do side lunges.
On the other side, if she would have nude scenes on the specific days, she will stay away from sugars and things that make you feel bloating or lethargic. She also will do a lot of running before lunch or if she had off between scenes. If you are not a morning person like Dakota Johnson,  you can workout during lunches and do some cardio workout in between to target the muscles. For butt exercise, she always does fire hydrants and leg lifts! So now you can start to do these moves for the firmer butt.
Featured Image: www.newhdphotos.com
Read also: Do you know that Bella Hadid will never do this workout at the gym?