Who doesn't know the supermodel Bella Hadid? With her ultra-toned abs and mile-long legs, Bella Hadid is truly a sight for sore eyes. However, this means that she needs to spend a lot of time in the gym in order to achieve the toned body. Do you know that Bella Hadid will never do this workout at the gym?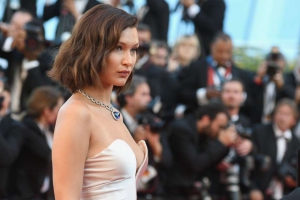 We know that all of us is secretly wishing for that supermodel body. After all, she's Victoria's Secret supermodel and has graced a lot of fashion editorial, thus it is no surprise that she will have some tips in her workout routine. No matter is exercise regimen that involves a treadmill or squats, we think all of that will make a toned body.
Do you know that this supermodel style icon is the biggest fan of hitting the gym in the first place? Yes, don't be surprised! "I wouldn't say I get out of my bed and I'm like, I'm going to go workout!" said Bella Hadid. However, when she workout she will train and workout for two hours.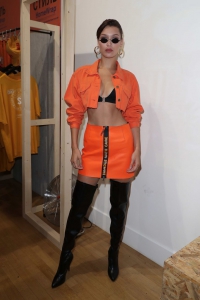 On the other side, she admit's that there is one form of exercise she won't do when hitting the gym. "I don't like to do the whole yoga thing, I think yoga is calming and it's amazing, but if I'm going to go for it, I'm going to go hard."
https://www.instagram.com/p/BctZ3QmHbst/?taken-by=bellahadid
So now that you know everyone has their own way of exercise, you can always follow your favourite routine and workout harder when you hit the gym!
Featured Image: www.savoirflair.com