OGAWA's brought a state-of-the-art massage experience with the new Master Drive Plus & Master Drive Plus AI massage chairs that combine the wisdom of Eastern Medicine and Japanese technology to give you life-like massages for the ultimate head-to-toe relaxation. We got to experience the innovative massage chair that was launched recently at 1 Utama Shopping Centre last Friday and it was definitely a one-of-a-kind massage.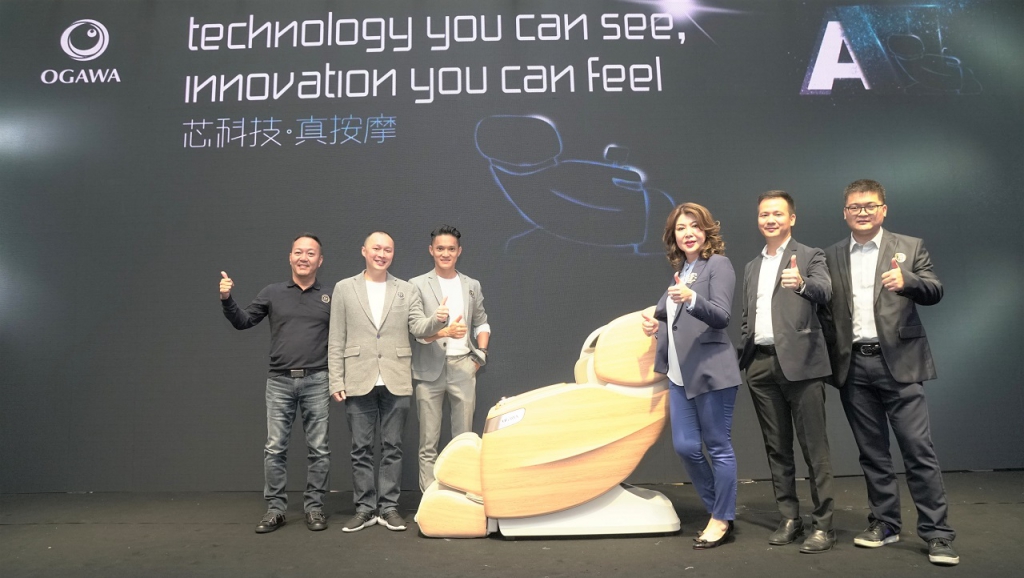 I had a 10-minute customized massage with the Master Plus AI that did a Health Scan before and it focused on my neck, shoulders, lower back and bottom area as the most tired spots.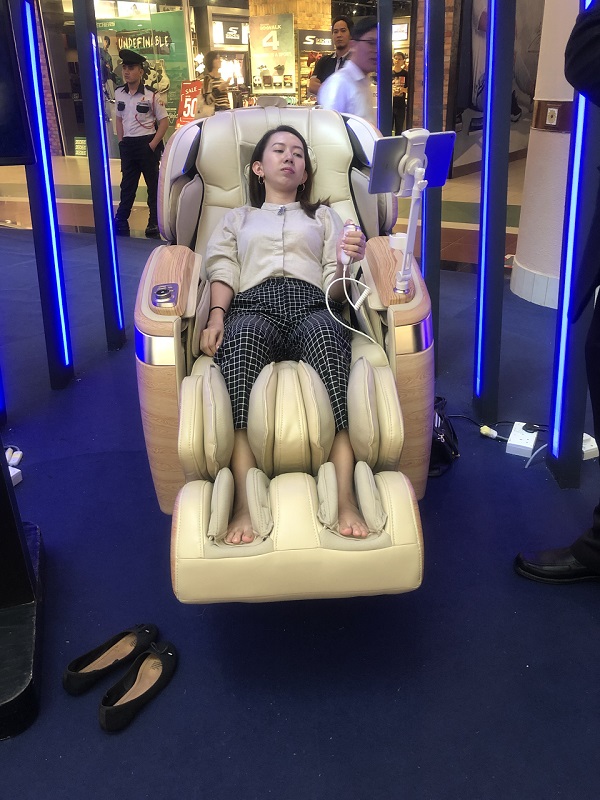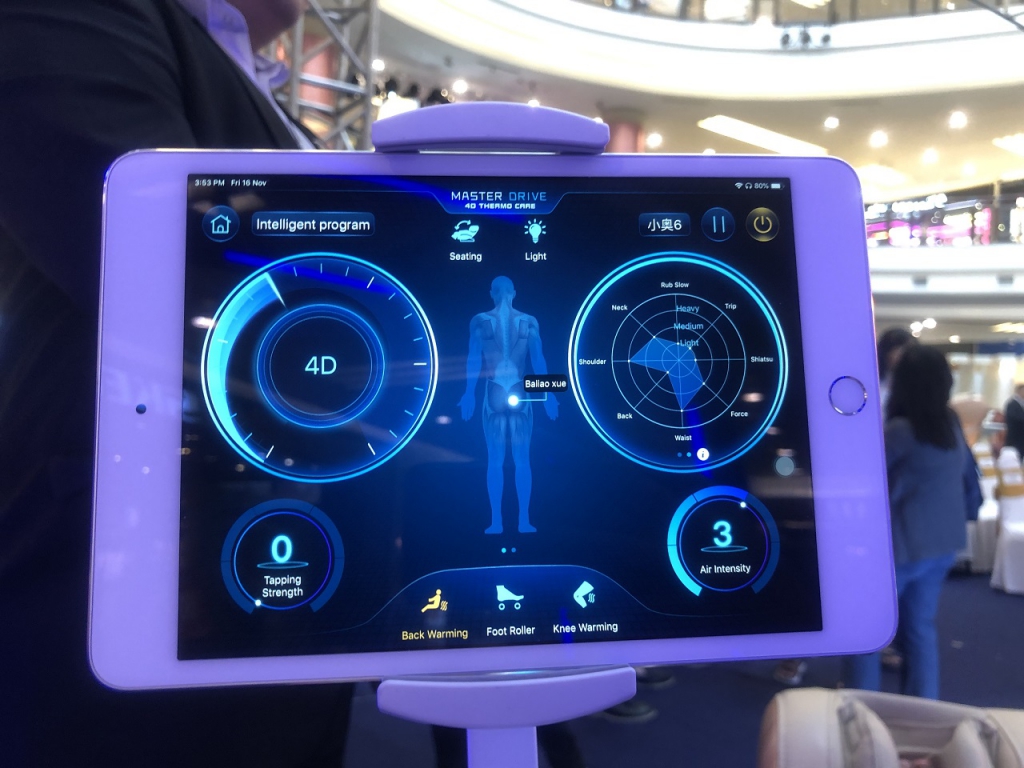 Customers got to explore the futuristic themed booths that showcased different qualities of the chair's advanced technology.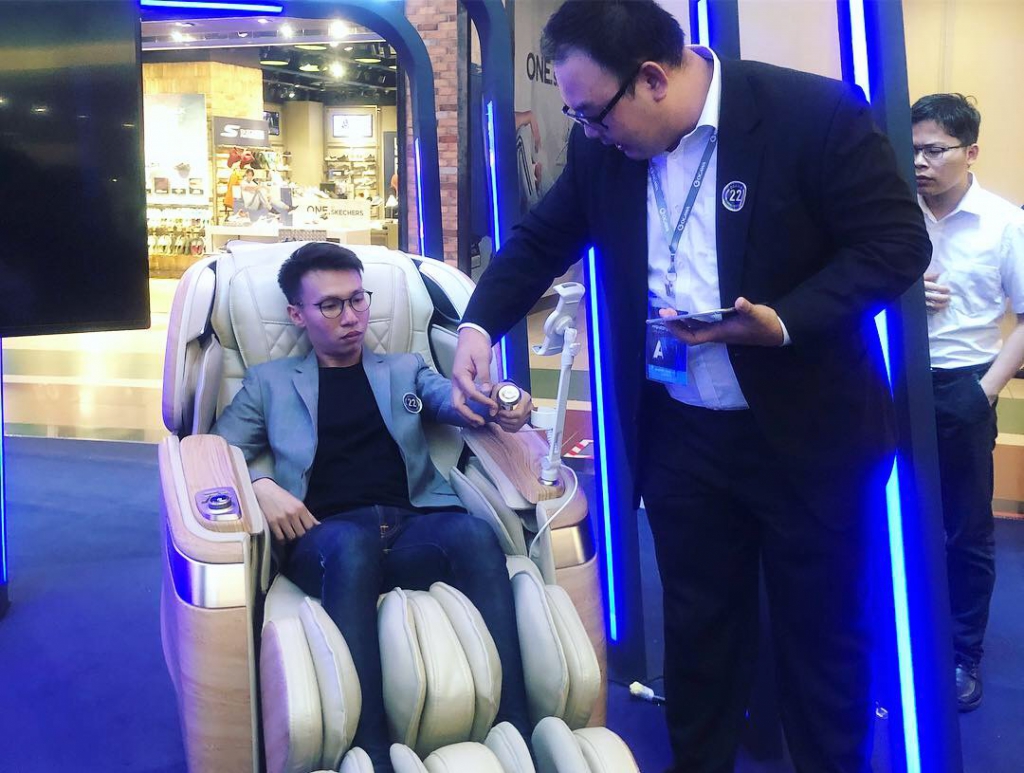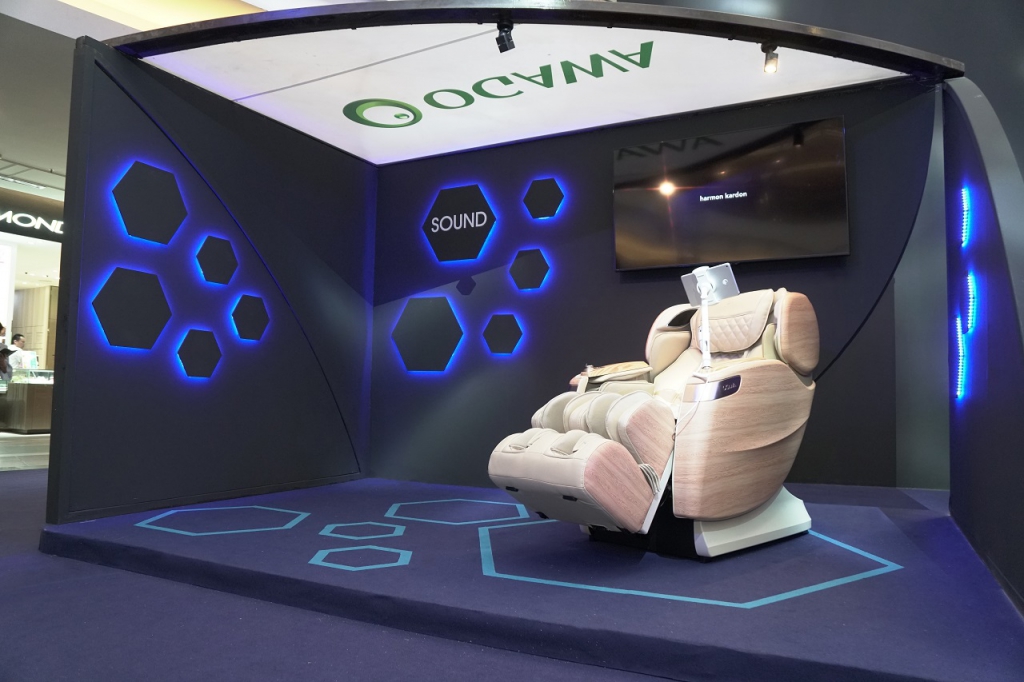 The Master Drive Plus exudes timeless aesthetics through its sleek, streamlined silhouette coupled with refined finishing and craftsmanship that is sure to complement any living space while enhancing one's sensory experience.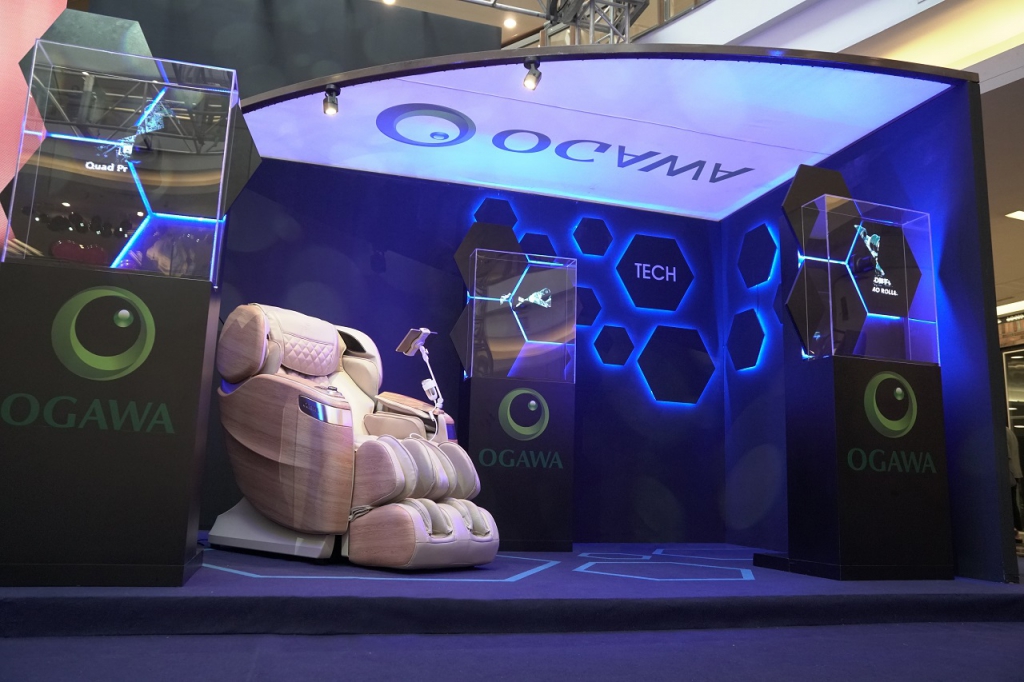 Here are 5 reasons why this is the ultimate massage chair to date!
1. High-performance M.5 Gen™ & Equipped with 4D thermal roller
It has eight sets of sensors that detect temperature, position, strength, coverage, motor speed, acceleration, and responsive feedback to track and identify fatigue and acupressure points in the upper and lower body, feeding this information into the microprocessor to analyse the data. Giving your body a quick-respond, precise massage while having an evergy-saving design.
2. Has up to 500 personalised massage combinations
The Master Drive Plus AI has 23 pre-programmed massage sessions, with up to 500 personalised massage combinations to meet individual body conditions. Travellers, athletes, office workers, shopaholics, or even heavy mobile phone users, can now experience a fully personalised programme to alleviate stress symptoms, improve blood circulation, loosen tense muscles and indulge in more relaxation than ever before.
3. AI virtual assistant
Real time information on weather forecast or traffic condition is just a voice command away without you ever needing to leave the comfort of Master Drive Plus AI. With AI-Powered Automated Analytics, it then initiates a list of recommended massage programmes that is most suitable to improve one's wellbeing and also with the handheld device called the Health Tracker, it scans your heart rate and blood oxygen level to customise the most suitable massage programme.
4. Equipped with premium Harman Kardon speakers
With ambient music, mood-setting light therapy and the ultimate M-Drive Navigator paired with all new 7-inch touch screen display with OS 2.0, this massage chair has elevated the dimensions of massage experience in the home wellness industry. It's also equipped with premium Harman Kardon speakers, a premium audio brand for more than 60 years, that delivers an extraordinary sound experience. And it has Bluetooth Connectivity!
5. Upgraded 3D Knee Thermotherapy Massage
Our knees are one of our most important joints so with this upgraded massage program, your knees will get the TLC it needs. The Master Drive Plus is bringing two new innovations, the Ankle Pressure Massage to relief fatigue of your ankles with a wrapping massage from pressurized airbags, and the Rapid Air Pressure System that gives the effect of pulsating massage and to stimulate the pressing sensation of the human hands.
Available in Fox Red, Espresso and Graphite, the Master Drive Plus is now available at all OGAWA stores nationwide retailing at RM21,999.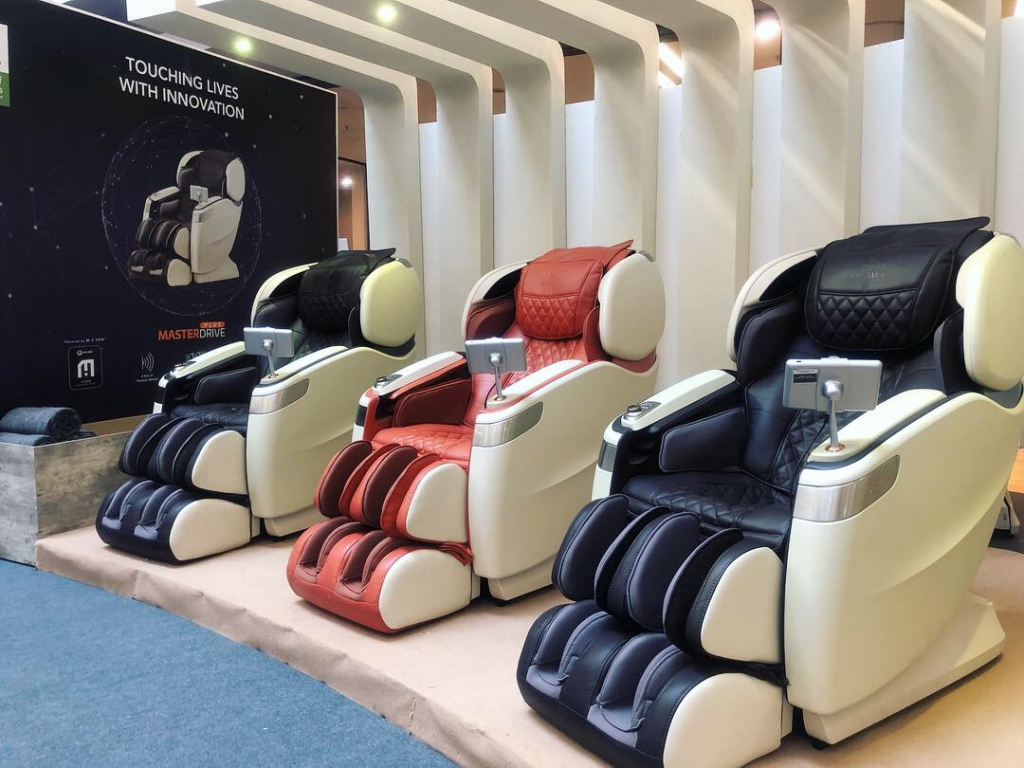 The Master Drive Plus AI comes in three colours – Urban Khaki with Woodgrain Panel, Black and Grey and is available for pre-order in all outlets priced at RM28,999.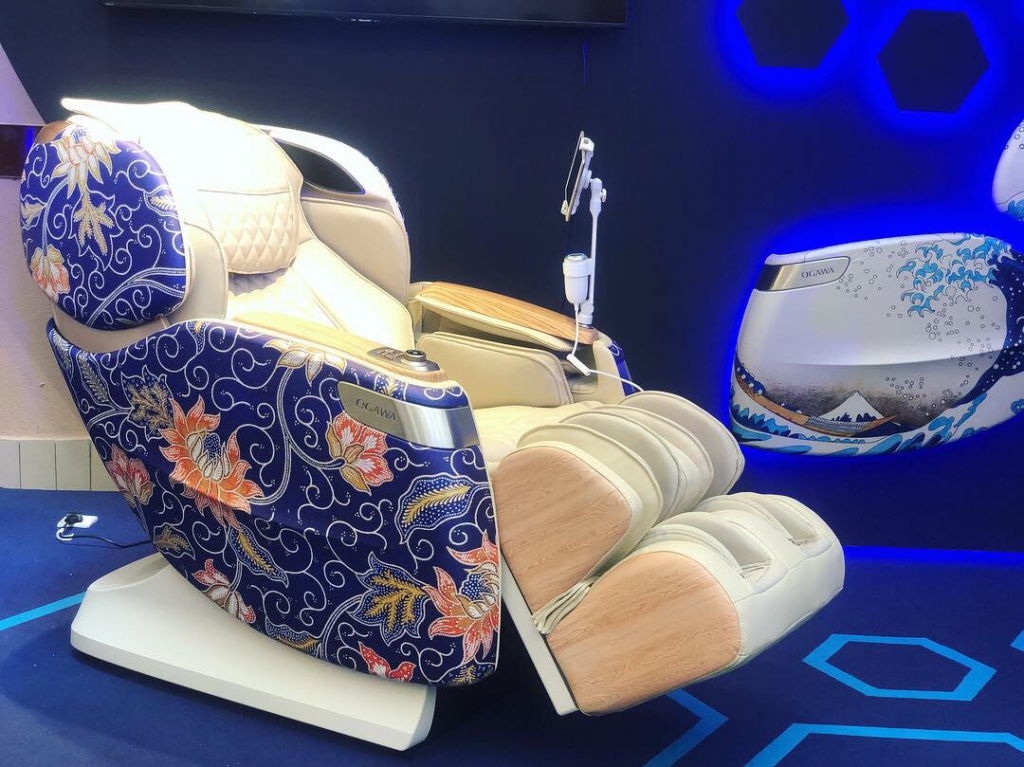 For further information and to keep up to date with OGAWA World Bhd, head to its website, official Facebook or Instagram.
Read also: #PamperMyBeauty 2018 J-Beauty: Beauty Tips From Japanese Celebrities To Try!