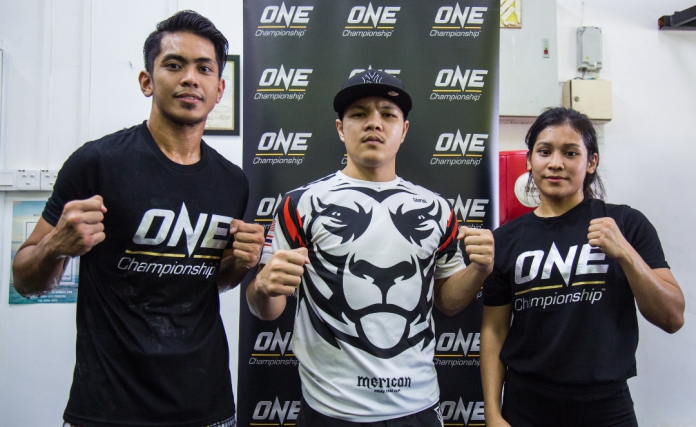 ONE Championship collaborated with SheFights.my (a community that aims to empower women and children through self-defence),  and held the "She Fights — A Self-Defense Education for Women Workshop 2018" yesterday at Merican Muay Thai, Solaris Mont Kiara.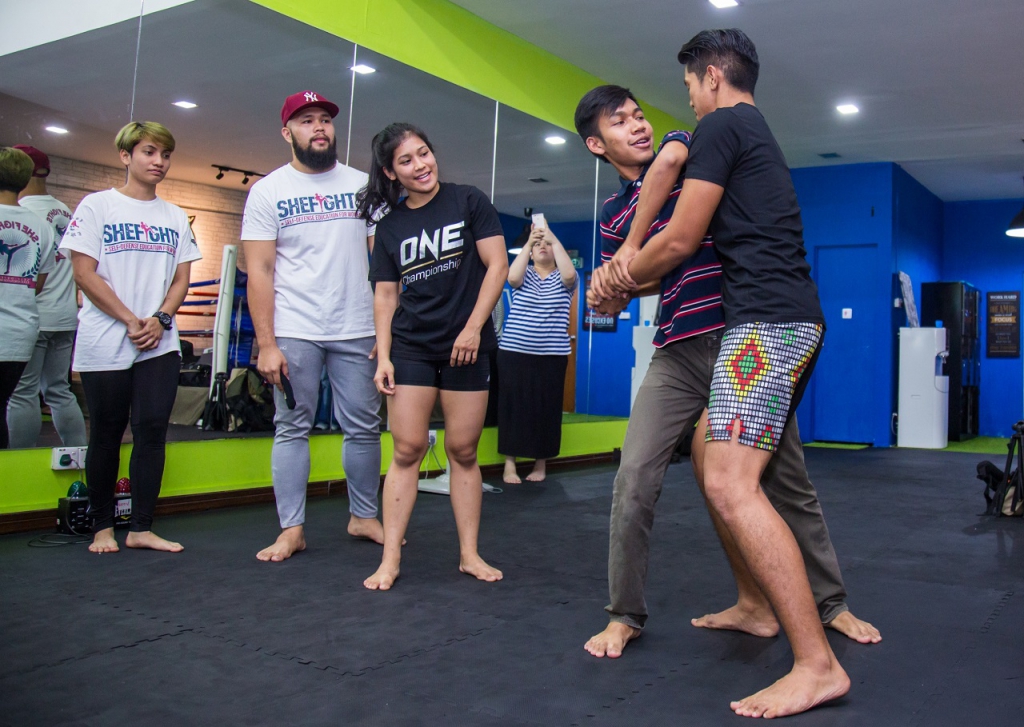 The open workout demonstrated a self-defence system created for ladies dubbed the "She Fights Technique", teaching women on how best to respond to harassment whether it is sexual in nature or domestic violence and other types of violence.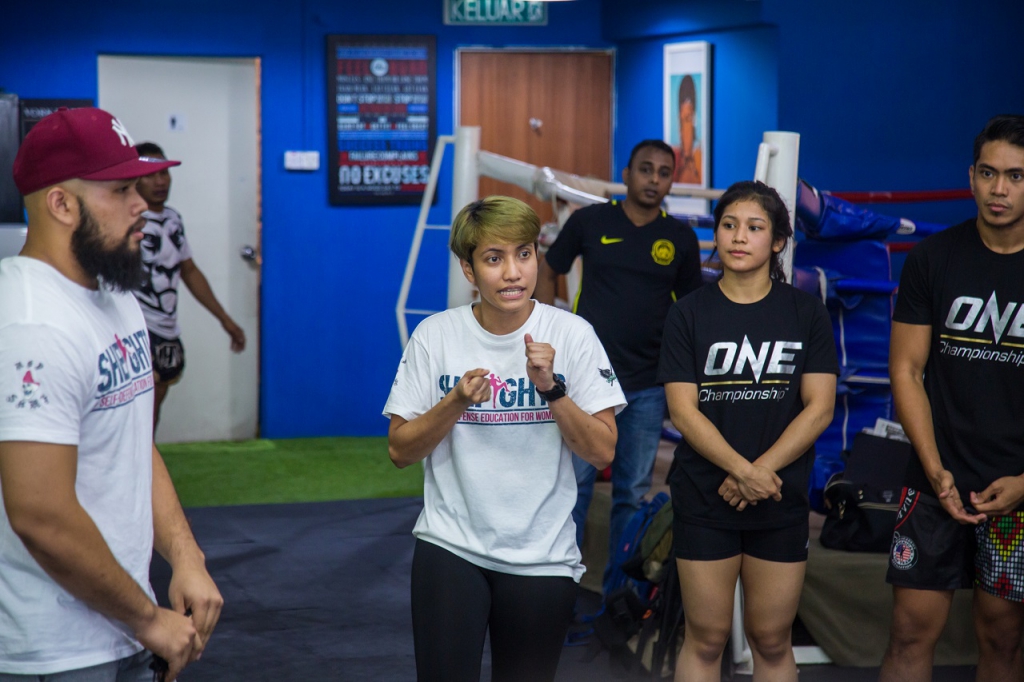 SheFights also included education about laws on self-defence in Malaysia, empowering women with knowledge on post-harassment measures for victims including how to locate counselling and shelter for abused women.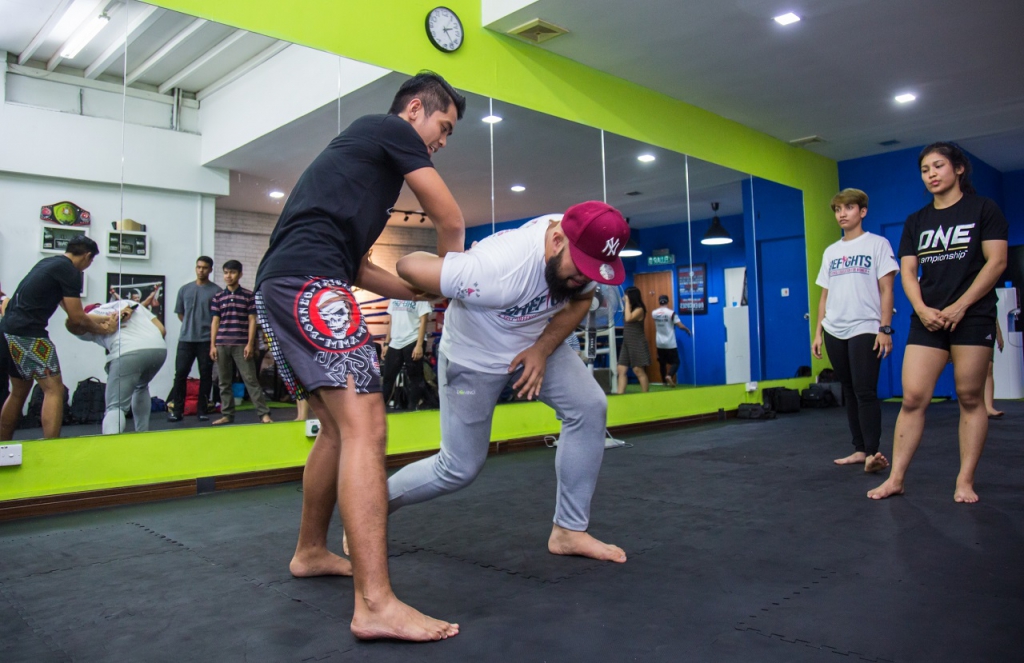 Bantamweight contender Hisyam "Zephyrus" Samsudin and 19-year-old "Shadow Cat" Jihin Radzuan showcased their talent and skills during the workshop, along with the Owner of Merican Muay Thai Gym and One Championship fighter, Saiful Merican. They also taught the participants some mixed martial arts skills for self-defence.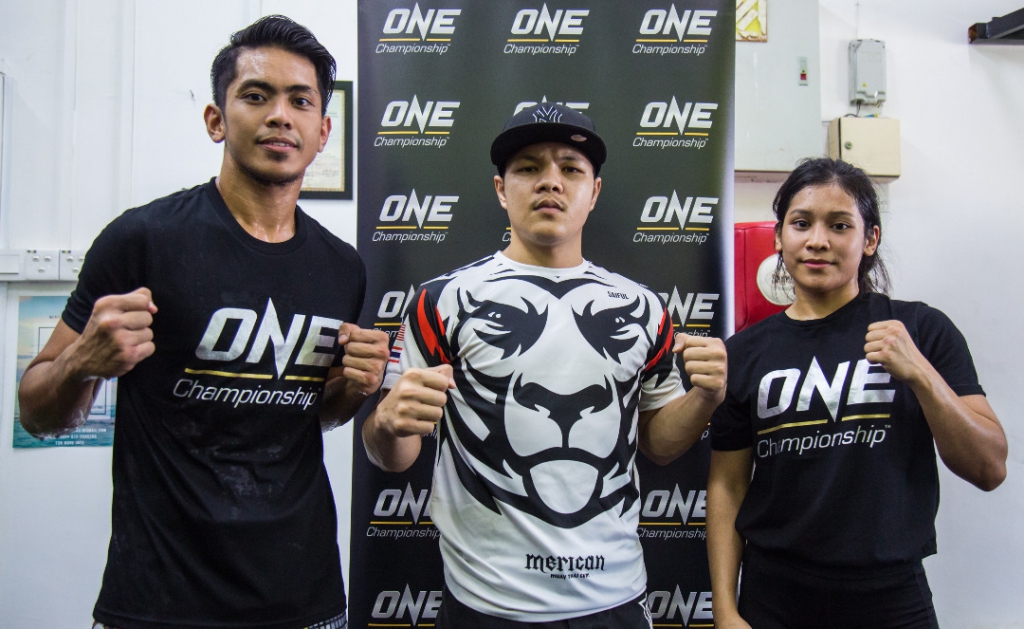 After the workshop, there was a Meet & Greet session with Hisyam Samsudin and Hayatun Najihin who will be fighting at ONE: VISIONS OF VICTORY this 9th March at Axiata Arena Stadium, Bukit Jalil.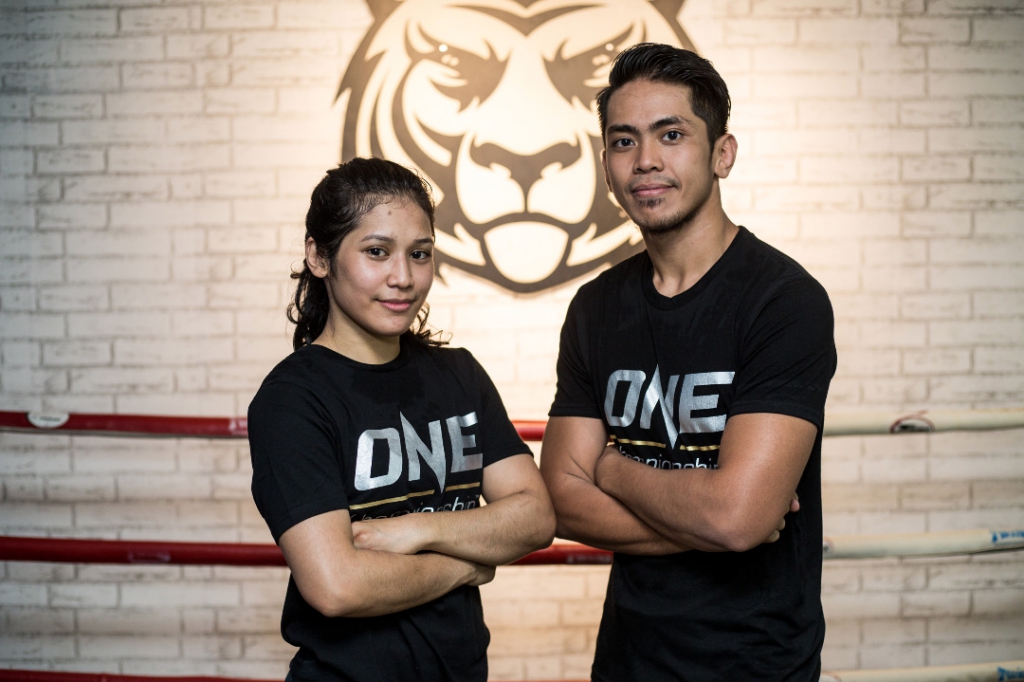 Hisyam "Zephyrus" Samsudin of Kota Kinabalu, Malaysia is a former WBF Asia-Pacific Light Heavyweight Boxing Champion who trains at the highly-regarded Borneo Tribal Squad with former female strawweight talent Ann "Athena" Osman and coach AJ "Pyro" Lias Mansor. Samsudin likes to pepper opponents with heavy handed strikes, utilizing his world-class boxing base to break down his foes. Samsudin's next assignment is against Indonesia's Jerome S. Paye which will be his third fight as a ONE Fighter.
While, 19-year-old "Shadow Cat" Jihin Radzuan of Johor Bahru, Malaysia is a highly-touted young martial arts prospect and former FIOGA Wushu World Champion making her ONE Championship debut. A well-rounded competitor, Radzuan is a Muay Thai and wushu practitioner with a blue belt in Brazilian jiu-jitsu. A former Southeast Asian Open Gold and Silver Medalist in Muay Thai, Radzuan is known for her varied striking skills and terrific knockout power. Radzuan will take her first step inside the ONE Championship cage in Kuala Lumpur to face Puja Tomar.
SheFights is supported by The Chairlady of The Woman's Youth of United Malays National Organisation (Puteri Umno) with aim to provide education and awareness on crime against women and teach them how to avoid crime with the right knowledge and attitude.
Ticket information for ONE: VISIONS OF VICTORY is available at www.onefc.com.
For more updates on ONE Championship, head to their Twitter and Instagram @ONEChampionship, and like them on Facebook at https://www.facebook.com/ONEChampionship.
Stay tuned to our #QuickChatWithPamper with Jhini Radzuan on her first upcoming fight as a One Championship fighter.
Read also: ONE Championship Athletes Launches Bad Lab's Brand Page On Watsons Online Store