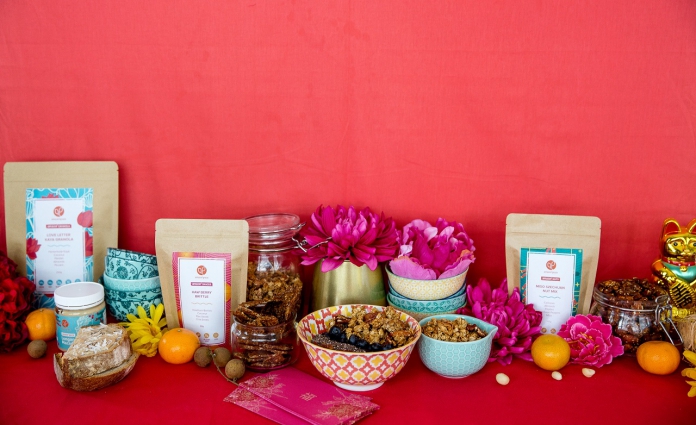 This Chinese New Year, Amazin' Graze wants to help you commit to one of your New Year's resolution which is to have a healthier snacking habit. So come January 2018, Amazin' Graze is releasing a new range of innovative and guilt-free snacks inspired by favourite Chinese New Year traditions and flavours! These uniquely Oriental treats are bursting with taste and nutrition, and are 100% natural, vegetarian, and free of preservatives and refined sugar.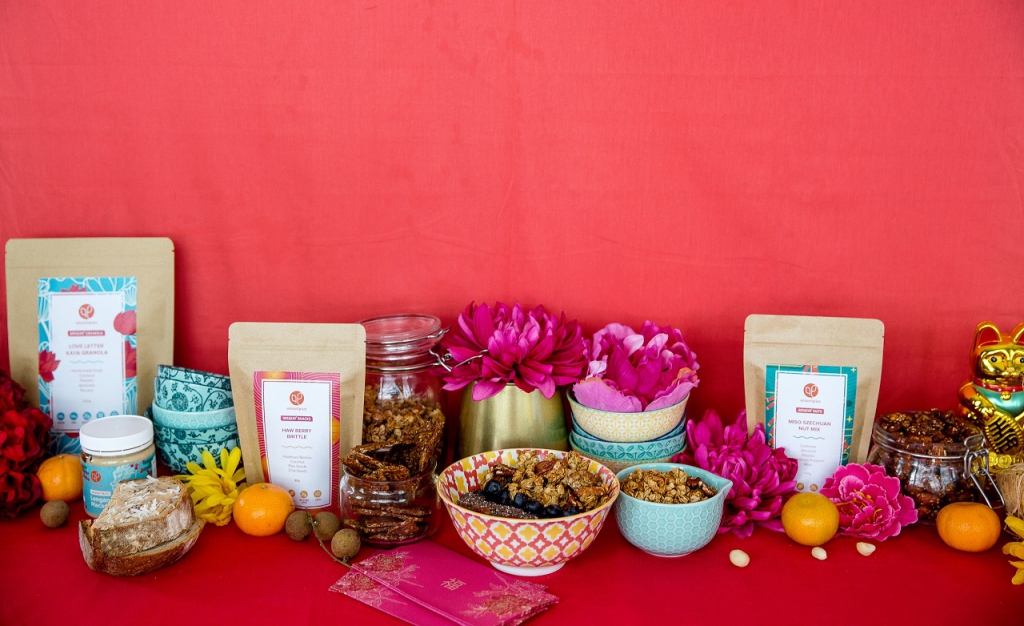 Inspired by popular Chinese New Year treats such as yu sheng, love letters, and haw flakes, you'll find traditional tasty treats with a modern twist. And never-before-seen-nor-tasted flavours include Tangerine Peanut Granola, Love Letter Kaya Granola, Miso Szechuan Nut Mix, Haw Berry Brittle, and Longan Macadamia Butter.
Tangerine Peanut Granola (250g), RM19.90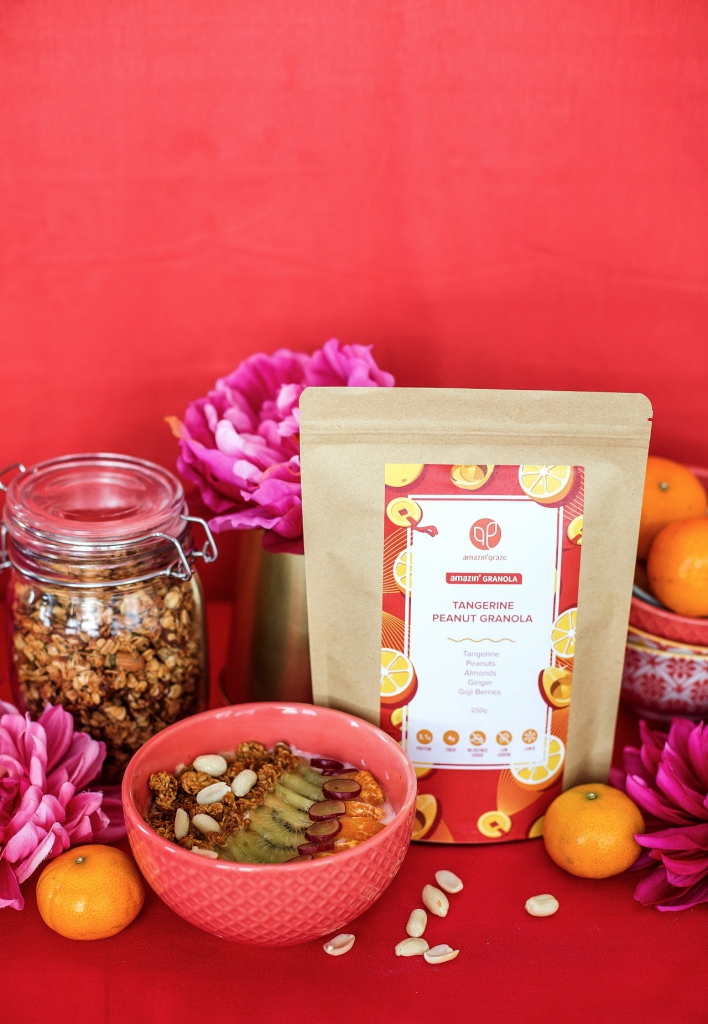 Love Letter Kaya Granola (250g), RM19.90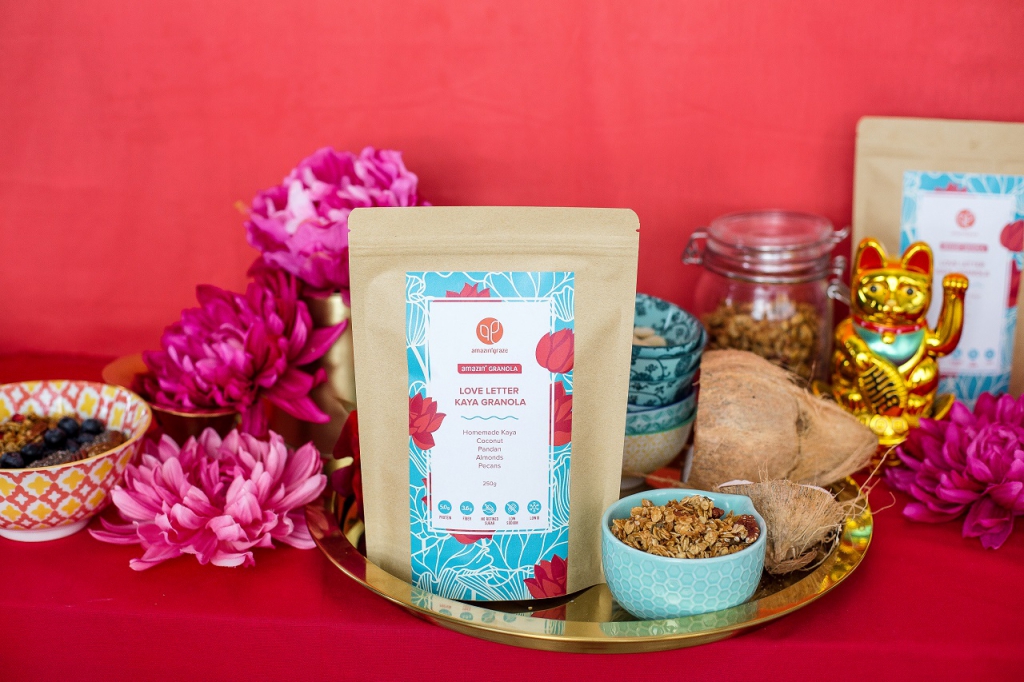 Miso Szechuan Nut Mix (100g), RM12.90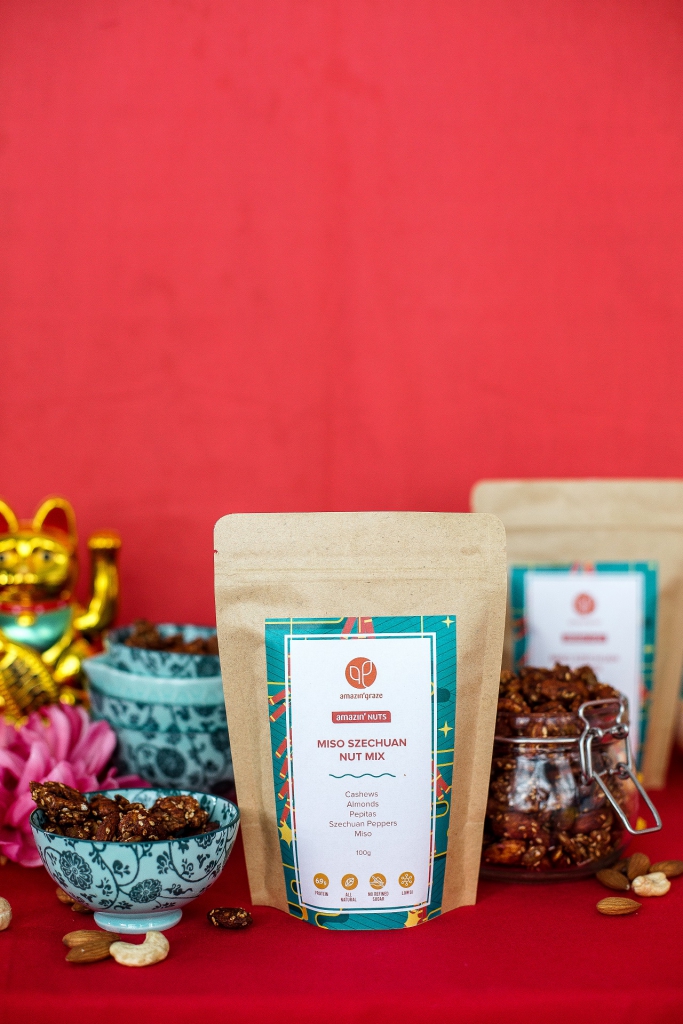 Haw Berry Brittle (80g), RM12.90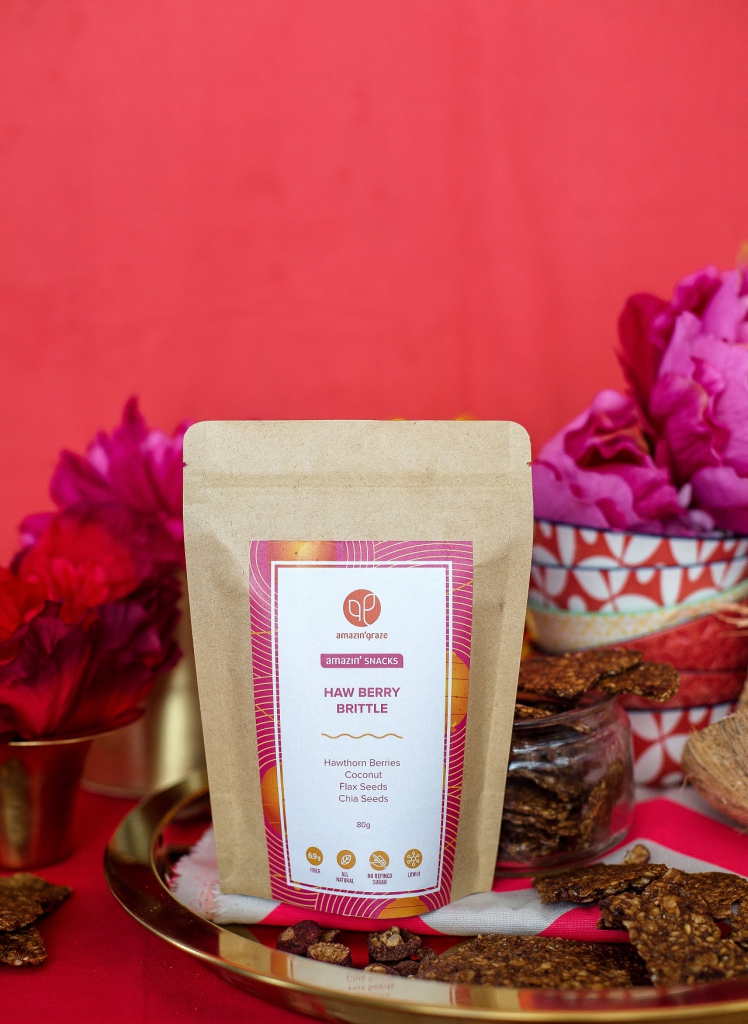 Longan Macadamia Butter (180g), RM34.90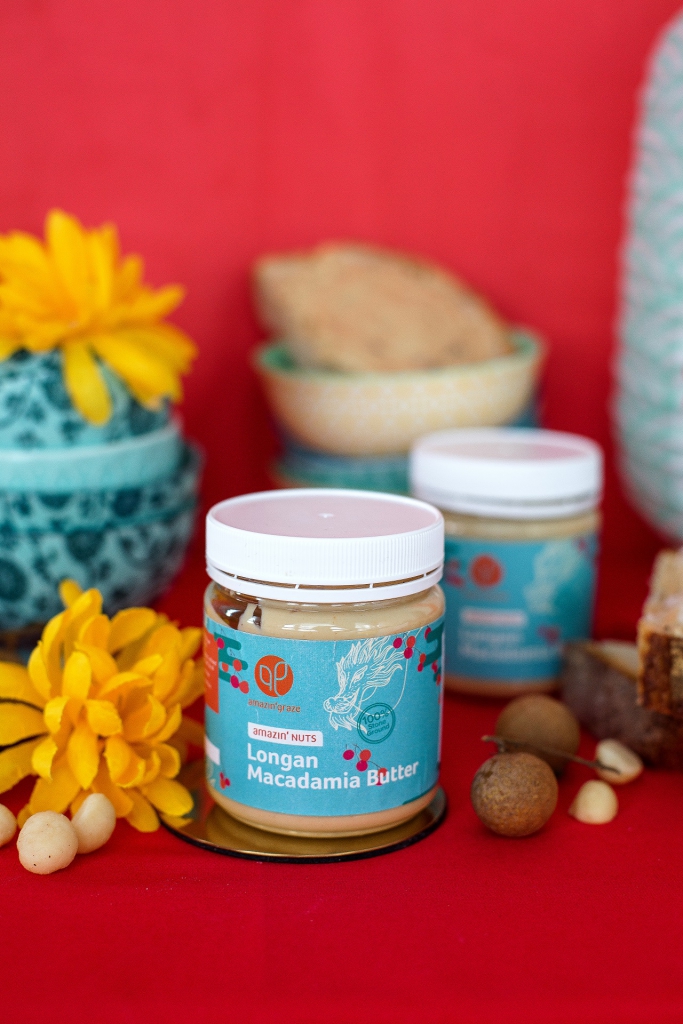 The granolas and nut mixes are a great snack to gorge on your road trip back to your hometown and even doubles up as the perfect gift for guests visiting during this festive season. Check out the gift sets below.
Find these Chinese New Year inspired treats on Amazin' Graze's website and at select retail outlets across Malaysia, Singapore, and Hong Kong starting 1st January 2018.
Read also: You Won't Be Able To Stop Snacking On These Amazin' Graze "Naughty Made Nice" Christmas Specials