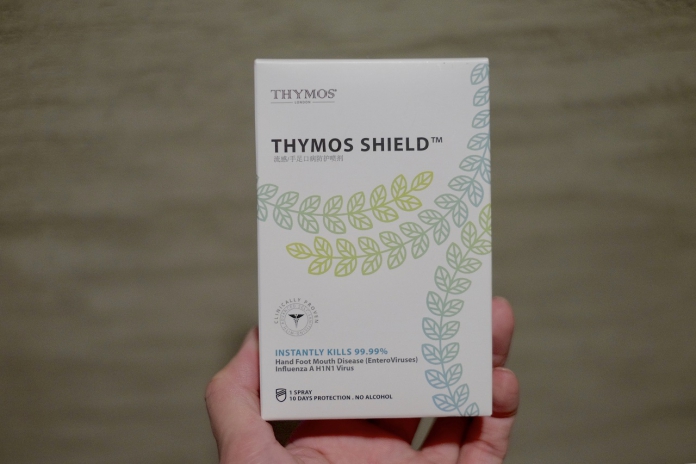 THYMOS (previously known as THYMOS Anti HFMD/Flu Spray), the multipurpose, powerful protection shield antibacterial spray is now newly repackaged and renamed as THYMOS SHIELD™! Exclusively distributed in Malaysia by Enapak Marketing Sdn Bhd, THYMOS SHIELD™ is formulated with patented technology, verified by the Ministry of Health (MOH) Malaysia, CE certified and compliant with ISO and FDA standards. It's clinically proven to kill deadly viruses, specifically 99.99% of EnteroVirus and Influenza A viruses.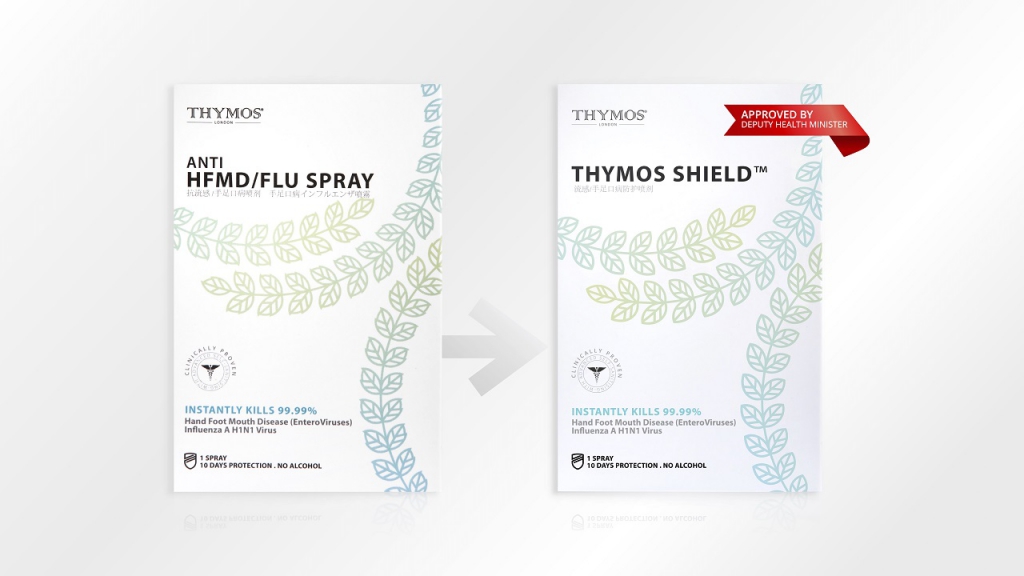 Eric Ng, Managing Director of Enapak Marketing Sdn Bhd said, "A majority of causes of death among children under 5 years, such as pneumonia, sepsis and diarrhoea can be prevented with quality care and good hygiene. We are committed to support the government and the Ministry of Health (MOH) in their mission to protect Malaysians against viruses and infectious diseases, especially among children. Therefore, we are proud to introduce THYMOS SHIELD™ with a refreshed packaging that is approved by YB Dr. Lee Boon Chye, Deputy Minister of Health Malaysia. Laboratories worldwide have certified THYMOS SHIELD™'s ability to kill 99.99% of Influenza H1N1, Enterovirus (HFMD), Staphylococcus Aureus, E-Coli, Aspergillus, Candidas, Pseudomonas & other pathogens. THYMOS SHIELD™ also works to eliminate the deadly MERS-CoV, Corona Viruses and other disease causing pathogens."
THYMOS SHIELD™ aims to change the way people sanitise traditionally, providing instant protection from bacteria and viruses that is safe and long-lasting. "THYMOS SHIELD™ is popular among parents because it is safe and it protects the children. The product is free of alcohol and chemicals while the Activated Minerals in the product helps to prevent the spread of viruses, particularly the Hand Foot Mouth Disease (HFMD), Influenza A H1N1 virus (FLU) due to its long-lasting protection of 10 days after each spray. Parents can also use THYMOS SHIELD™ for a cleaner and healthier air space as the negatively charged ions released can help disarm the airborne pathogens, lowering the pathogens count in order to fight airborne diseases. This function helps to purify the air to keep the entire family healthy," Eric Ng added.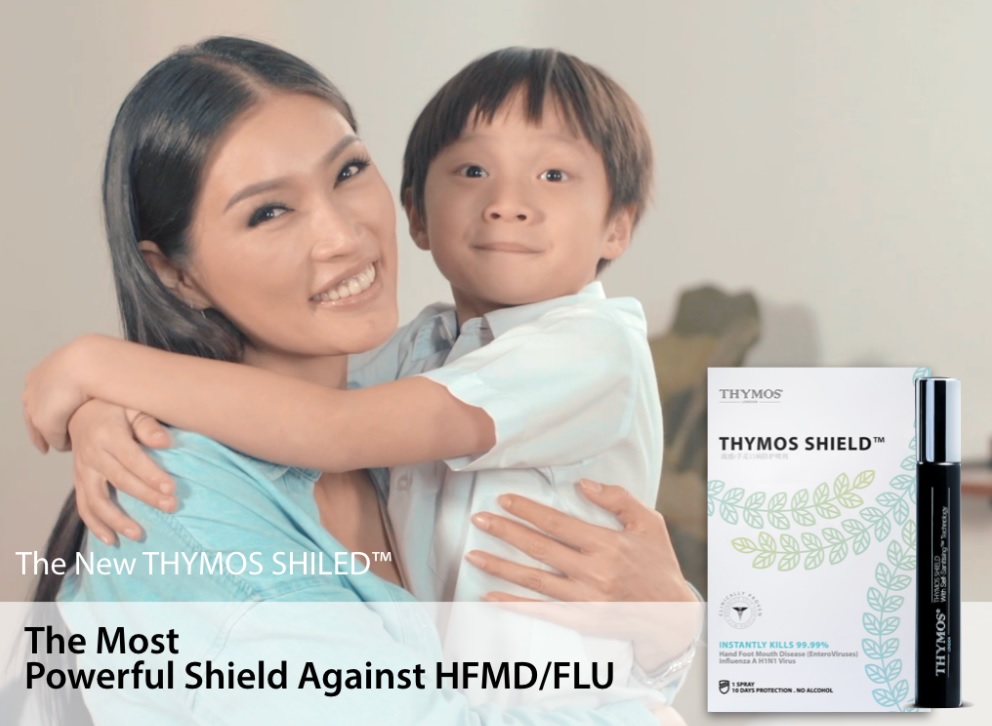 THYMOS SHIELD™ (RM65.90) is available at all Guardian pharmacies nationwide and selected independent pharmacies and hospitals.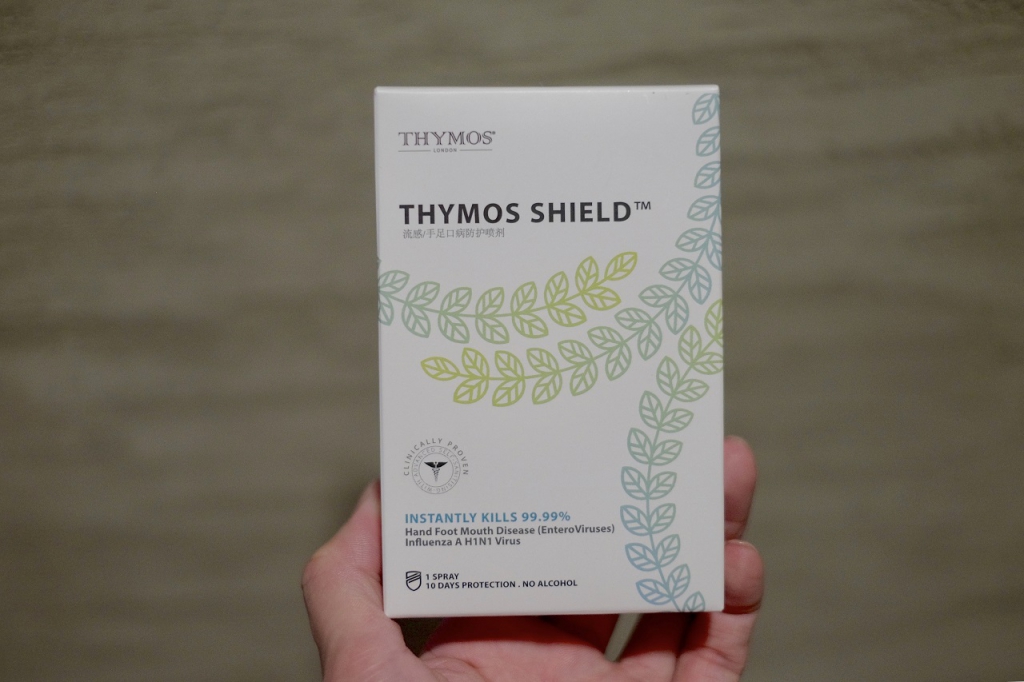 Get the latest updates on THYMOS SHIELD™ at Enapak Marketing Sdn Bhd Facebook or contact 012-446 3100 for more information.
Read also: 7 Things You Didn't Know You Could Do With Hand Sanitizer