Whether you are starting your day in the office or having some break time, you can always refresh yourself with some healthy juices or smoothies. What sets it different from coffee is that it is free of caffeine and it is way more healthy than carbonated drinks. Choose your favourite juices and smoothies today and drink it to refresh yourself in the midday while adding some health benefits to your body. Here are 5 healthy fruit juice shops for you:
Juice Works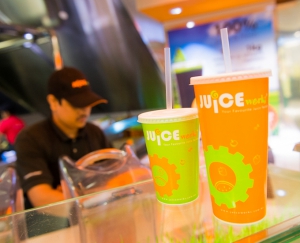 Do you know that Juice Works is wholly owned by Malaysian? There are more than 25 outlets in 6 different states of Malaysia. The thing we really like about Juice Works is that there is no additional sugar during the juice making process. Apart from that, there is a list of detox juice for you to choose from.
2. Juiceee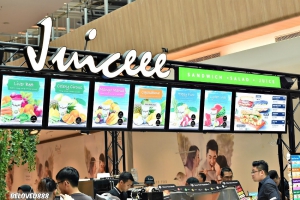 Although Juiceee is quite new in the market, with more than 20 refreshing fruit juices and smoothies to choose from, you will be spoilt for choice. Made by using most of the tropical fruits in Malaysia, you will be able to taste the sweet and sour of our local flavors.
3. Boost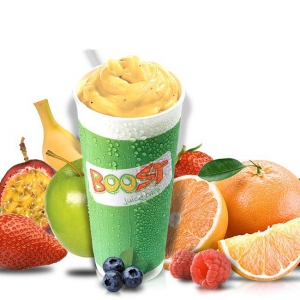 Back in 2000, an Australian adventurer and entrepreneur opened her first juice bar in Adelaide, Australia. Now, it becoming one of the most popular and loved juice and smoothie brands across the countries. Their juice menu is consulted with nutritionists and naturopaths to create a menu free from preservatives and artificial colours and flavourings.
4. La Juiceria
Another healthy juice for our body nutrients to function at its best. La Juiceria juices are made handcrafted, cold-pressed juices that are raw, unpasteurized from 100% pure fruits and vegetables. On top of that, if you are on diet, you can purchase their cleanse packages to detox and make your skin glow from inside.
5. Smooshie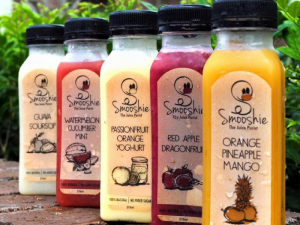 Smooshie juices are pure bottled juice that is made purely from 100% fruit and vegetable with nothing artificial added. There are no preservatives, sugar, flavouring or concentrates, that is why you can drink it wherever you go.
Featured Image: www.galinabella.files.wordpress.com
Read also: Juice Works' New Seasonal Drink "Heartbeat" for a Better Heart