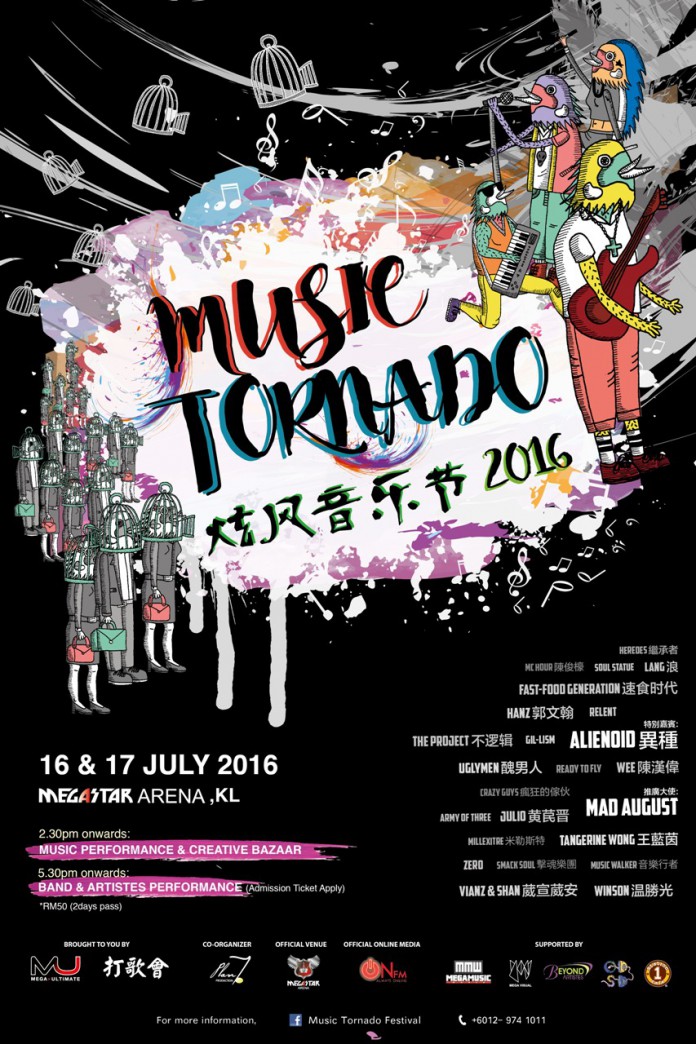 Congratulations to the following winners of our Music Tornado Festival 2016 contest!
Chin Chui Mei
Yong Siak Hui
Choi Lay Kuen
Lai Poh Ming
Yen Yee Chie
Valerie Lee Shin Yee
Lim Yong San
Lee Xian Ying
Soo Meng Mei
Sin Su May
Once again congratulations to all the winners! We will send the tickets of Music Tornado Festival 2016 to all the winners by courier.
Thank you all for your participation and stay tuned for more exclusive contests and giveaways at Pamper.My.
Related:
Win Tickets to Music Tornado Festival 2016 | Mega Star Arena, July 16 & 17;
Music Tornado Festival 2016 | Mega Star Arena, July 16 & 17