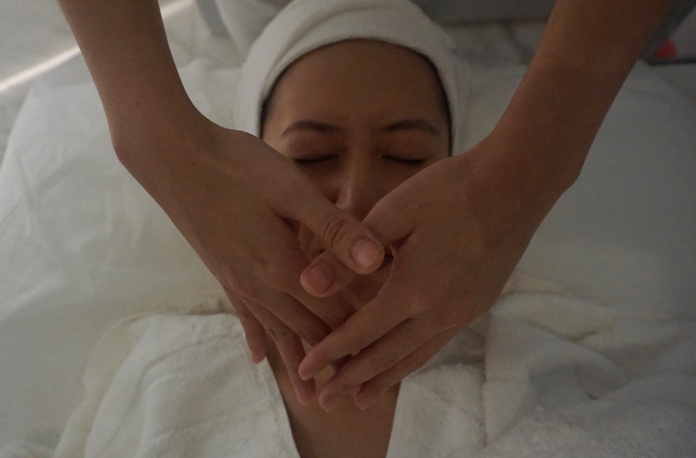 As the forefront skincare brand in phyto-cosmetology, Sisley Paris draws its inspiration from the very heart of the plant using plants' vital energy, their capacity for regeneration and adaptation, their protection systems, their fragrances and, their effects on the way the skin works with an understanding of the skin and its mechanisms. Sisley Paris products are created to give your skin and well-being a pampering sensorial experience, a lust beauty ritual that you'll always look forward to.

And what better way to experience Sisley Paris's products than through their Sisley Paris Phyto-Aromatic Facial Treatment. I made my way to the Sisley Paris counter in Parkson KLCC to experience the Global Anti-Aging Treatment.
Tucked in a quiet corner away from the hustle and bustle of the crowd is a private Sisley Paris treatment room that's cosy with an all-white theme and soft piano tunes playing in the background.

The Sisley Paris Global Anti-Ageing Treatment
It's a 90-minute Sisleya treatment that lavishes your skin with an ultimate combination of anti-aging elements to promote comfort and moisture to your skin. It also helps to delay the ageing process and repair existing damage, resulting in a younger and firmer appearance.
Before the beautician proceeded with the cleansing step, she starts the facial treatment with a breathing exercise with a Lavender essential oil which definitely is a nice beginning to the oncoming steps.

Then, she proceeds with the makeup removal and cleansing step.

Your shoulders and decollete is not forgotten as well as she massages the cleansing milk with light pressure onto those areas.

Once the cleansing is done, she massages the Lavender essential oil (The first of the three essentials oils that'll be used throughout this facial treatment.) onto your face.

After the massage, she uses warm mittens to gently remove the oil before proceeding to the next step.

She spritzed the Floral Toning Lotion to prep my skin for the exfoliating step.

The Gentle Facial Buffing Cream is gently applied on my skin, avoiding the eye and lip area.

She then slowly brushes away the dead skin cells away that'll form as you massage the buffing cream with a soft face brush. Then, she removes the cream with the warm mitten before massaging my face with the second essential oil which was Rosemary. After that, it's the warm mitten and toning step.

Finally, it's the mask stage. To prep my skin for the mask, she massages the Black Rose Precious Face Oil on my face.

Once the oil is absorbed into my skin, she removes it with the warm mittens then she applies the Eye and Lip Contour Balm on my eye area and the Nutritive Lip Balm on my lips. The Black Rose Cream Mask is applied all over my face, which was left on for 15 minutes.

Once the 15 minutes masks is removed, she massages the third and last essential oil, the Litsea Cubeba oil on my face, shoulder and decollete area, along with some breathing exercises.


The essential oil is removed, skin is toned for the next stage, which was the face and shoulder massage with Sisleya Skin Care Lotion.

With the massaging done, the Sisley Paris Global Anti-Aging Treatment is completed with the basic skincare application to seal in all the goodness.

No more dehydrated, dull and tired skin, thanks to the Sisley Paris Global Anti-Aging Treatment! If you're wondering what are the products that were used during my facial, you can take a look here! The Black Rose Cream Mask is one of the most popular products from Sisley Paris that you must try!
My Verdict
My skin felt plumper and softer, I noticed my dark circles and the fine lines on my forehead were reduced too! The whole facial was very relaxing as the beautician waves a waft of different essential oils during the breathing exercise and the scent from the products, it was a great aromatherapy treat to my senses. I felt the method she used with the Gentle Facial Buffing Cream is unique since it was my first time having my face scrub like so. Also, there's no extraction process so it was a pain-free, relaxing facial treatment that I thoroughly enjoyed.
The Sisley Paris Global Anti-Aging Treatment, RM371 (90-minute) is available at these Sisley Paris counters:
Metrojaya Mid Valley – 03-22879943
Parkson KLCC – 03-23000563
Parkson Pavilion KL – 03-21420608
Robinsons The Gardens – 03-22879942
Parkson Gurney Plaza – 04-2296739
[GIVEAWAY CLOSED] #PamperMyGiveaway: WIN A SISLEY Paris Phyto-Aromatic Facial Treatment For Your Mum and Yourself This Mother's Day!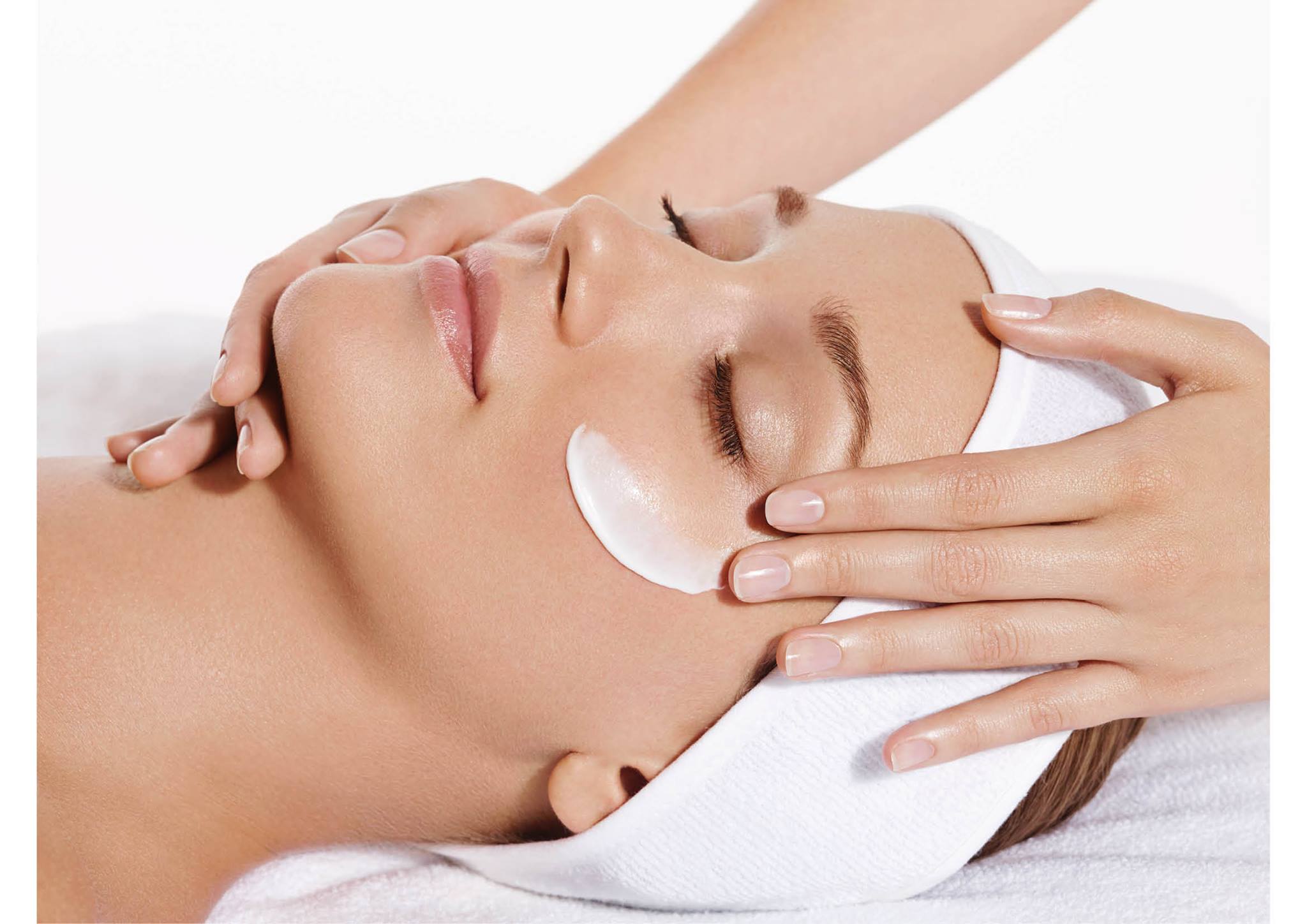 Your mum and you deserve a nice pampering facial for all the hard work, so Sisley Paris Malaysia wants to treat you guys to a 60-minute Phyto-Aromatic Facial Treatment (worth RM233) each at the Sisley Paris counter in Parkson KLCC! We're giving away 2 X 60-minute Phyto-Aromatic Facial Treatment to 5 winners with the most creative love profession to your mum.
Giveaway Period: 5 – 12 May 2017
Just follow the simple steps below.
Head to Pamper.My's Facebook, Like, Share this giveaway article post on your Facebook, and leave a comment on Pamper.My's Giveaway Post, professing your love to your mum in the most creative way and tag Sisley Paris Malaysia's Facebook with these hashtags – #SisleyParisMyxPamperMy, #PamperMyGiveaway, #SisleyParisMy and #PamperMy in the caption. Make sure your shared post/account is made public throughout the duration of the giveaway.
Follow Sisley Paris Malaysia's Facebook, Pamper.My's Facebook and/or Instagram.
PM us a screenshot of your shared posts and comments to increase your chances of winning the pair of facial treatments!
Time to profess your love to the Supermums in your life to win this pampering facial treatment!
Terms & conditions:
Closing date: May 12, 2017 before 11.59pm.
Contest is open to Malaysian residents of age 18 and above only.
The 5 winners will be chosen from the eligible contestants that follow the steps mentioned above and the creativity of their comment.
Winners are required to submit their personal particulars, along with the mother's particulars such as their name, NRIC no., mobile no., email address and correspondence address.
Any incomplete submissions received will be rendered null and void.
Winners will be announced on Facebook and the winners will be contacted by Pamper.My.
Winners are advised to book their 60-minute Phyto-Aromatic Facial Treatment (worth RM233) with SISLEY Paris, Parkson KLCC counter (Tel: 03-23000563), two(2) weeks in advance before the last day of redemption on June 30, 2017.
Prizes may not be exchanged for cash and are not transferable to another person.
This giveaway is not associated with Facebook, Instagram and YouTube in any way.
All decisions made by Pamper.My and SISLEY Paris Malaysia are final and no complaints will be entertained.
Pamper.My reserves the right to amend the contest rules, terms and conditions or terminate the contest at its sole and absolute discretion.
Read also: Get Legs For Days With Sisley White Ginger Contouring Oil For Legs