Vacations definitely calls for some fun by the pool and adventures around the town! Which makes it important to get your sunscreen on throughout the day to keep your skin protected from those harmful UV rays.
Coming to Sephora stores in June 2017 is Supergoop!, the first and only prestige skincare brand that is solely dedicated to sun protection and their products will get your sun defence strong with Super Broad Spectrum protection, means it protects skin from UVA rays, UVB rays and IRA rays too. Add antioxidants into the mix, Supergoop! products will help improve the appearance of fine lines, wrinkles, elasticity and hyperpigmentation. It's also cruelty-free and free of 'controversial ingredients' such as parabens, oxybenzone, or synthetic fragrances. Sounds awesome right, well you're in luck cause Supergoop! is now available to purchase on Sephora.my if you can't wait until June!
We think these two products from Supergoop! are the first few products you should try!
Everyday Sunscreen With CRT™ SPF 50, RM83.19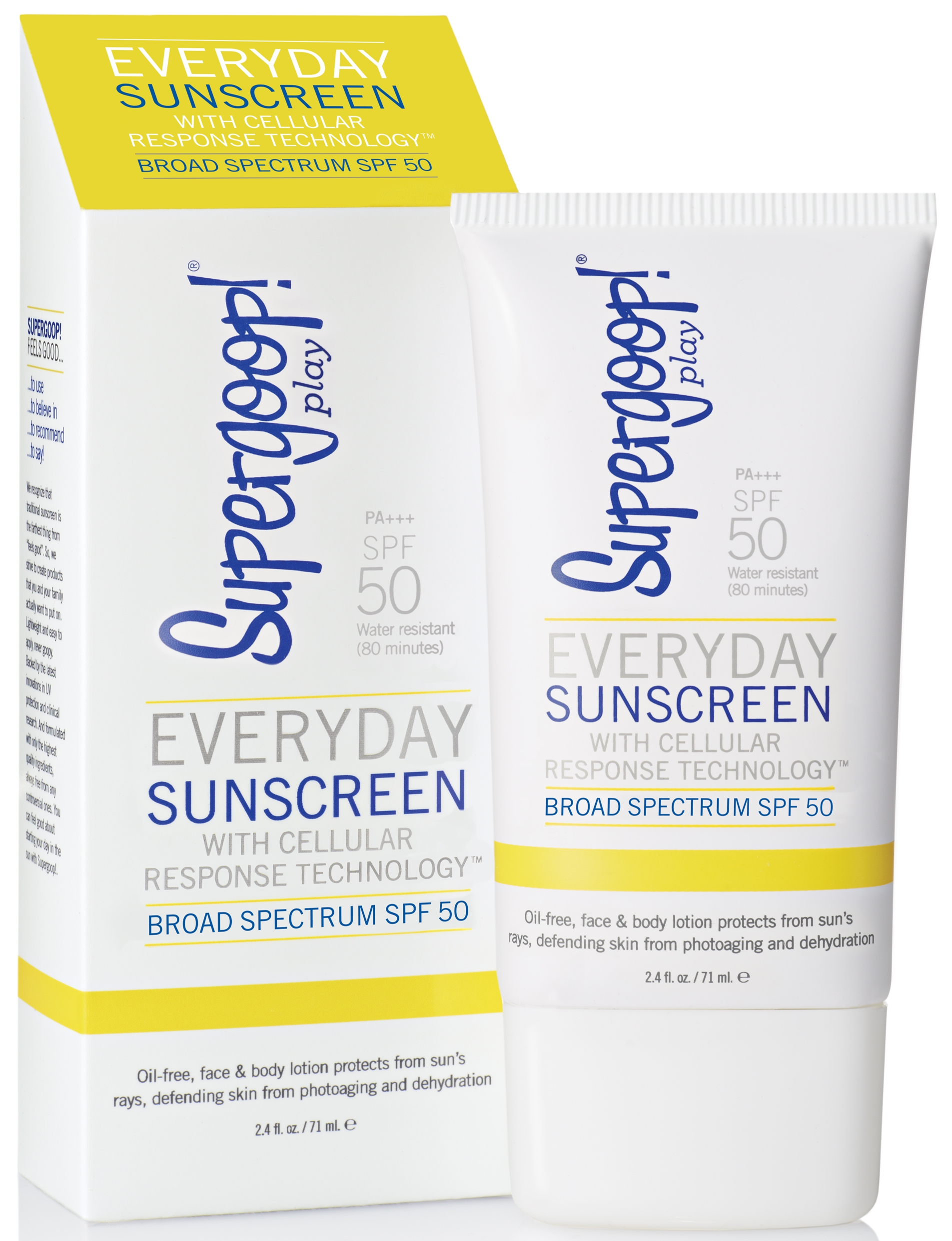 The cornerstone of the Supergoop! brand, this sunscreen is innovated with new Cellular Response Technology™ (CRT) to provide the most dynamic anti-aging super broad spectrum protection. Oil-free, fast-absorbing and water-resistant, this formula is the ideal sunscreen to play around with.
Non-comedogenic, avobenzone based formula easily absorbs into the skin allowing skin to breathe and sweat
Replenishes moisture through a unique beta-glucan proven to deliver better long term moisturization than hyaluronic acid
Natural extracts of citrus, basil and boise de rose provide a subtle sensorial experience with no unpleasant "sunscreen" smell.
Defense Refresh Setting Mist SPF 50, RM124.78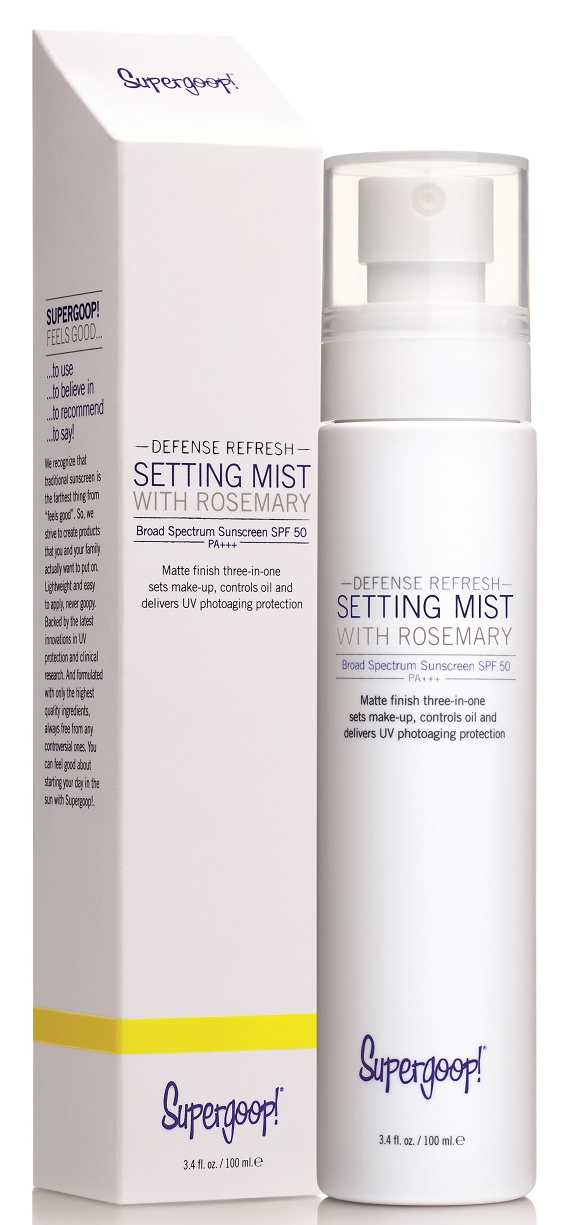 You may be sporting sun savvy style with a full face of UV protection infused makeup each morning, but did you know that by noon that UV protection has broken down and is no longer protecting your skin? Supergoop! founder, Holly Thaggard worked to create a product that delivers the benefits of both a make-up setting spray as well as a refreshing afternoon pick-me-up, but with the added and necessary age preventative benefit of broad spectrum SPF 50 UV protection.
Multi-tasking 3-in-1, delivers broad spectrum SPF 50 protection with a matte finish, so that you can refresh your UV photoaging protecting throughout the day, even over a full face of make-up
Optical diffusing silica silylate controls oil, reducing shine and delivering a matte finish
Antioxidant-rich, rosemary & mint, help improve complexion and deliver an invigorating essence.
For more information, visit Sephora.my or Sephora Malaysia's Facebook page and Instagram.
Read also: How To Protect Your Skin While Travelling