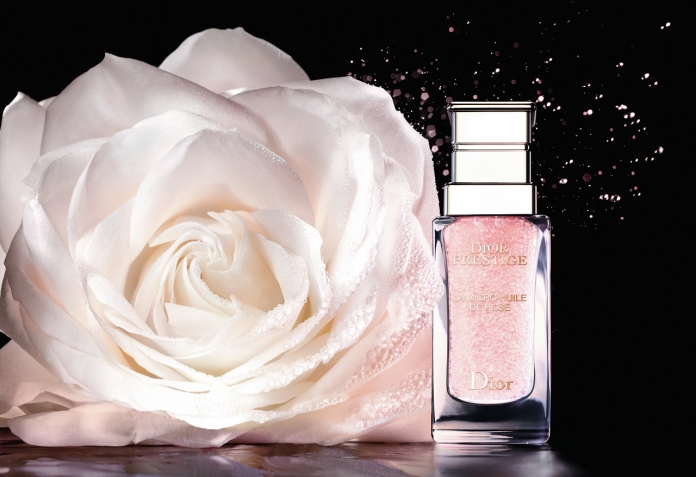 The first essential step in your beauty ritual, the new Dior Prestige La Micro-Huile de Rose is a luxurious pre-serum that rebalance your skin's nutrition which is disrupted by fatigue, stress, an unbalanced diet, jetlag, or changes in season.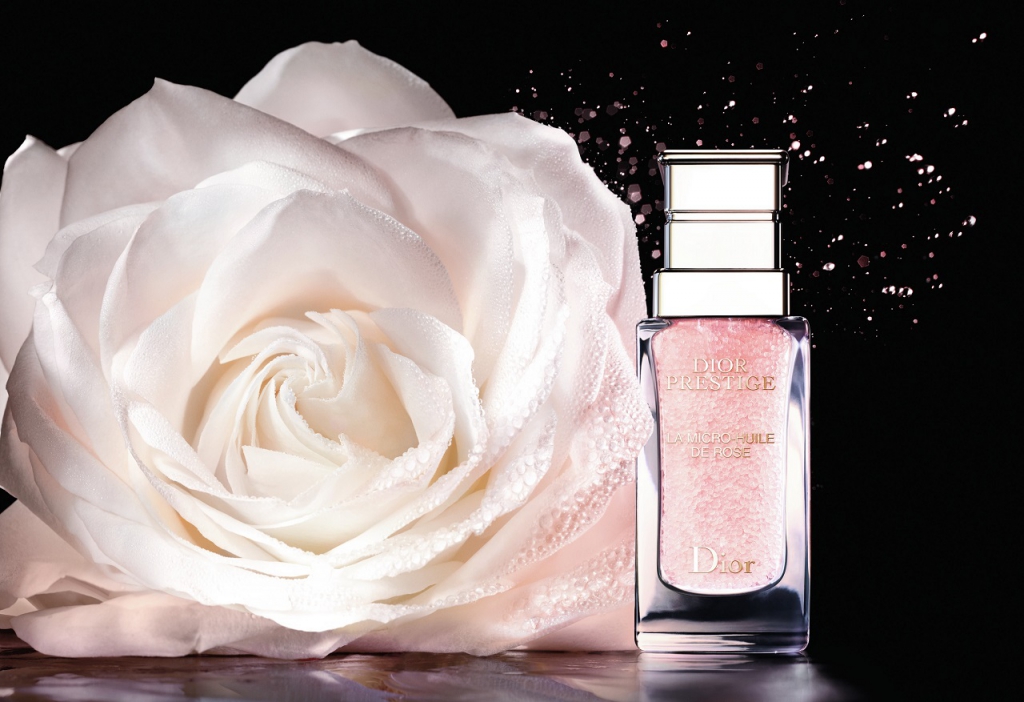 The demands of fast-paced modern life tend to make your skin dull, uneven, with signs of dark spots and fatigue more apparent. Hence, inspired by Nutricosmetics, Dior Science has created the La Micro-Huile de Rose as a major solution to encourage the stimulation of the natural rhythmic process of each skin cell and provide them with all the nutrients they need.
The La Micro-Huile de Rose is a 20 Micro-Nutrient Treasure, extracted from the precious Rose de Granville through a globally unique dual extraction process which is extremely gentle on flowers that preserves all the micro-nutritional integrity and wealth of the rose.
For the first time, Dior Science has crafted a concentrate of micro-nutrients to help meet the skin's micro-nutritional needs essential to its youthful beauty.
Vitamins E, B3, B5 and C antioxidants;
Omegas 3, 6 and 9, fatty acids that contribute to epidermal tissue strength;
Minerals and trace elements, allies of skin protection and repair systems;
Antioxidizing phytonutrients, which protect and strengthen the skin matrix;
An amino acid that is a source of cell vitality.
To protect these 20 Micro-Nutrient Treasure, Dior Science worked in partnership with a French start-up that took them 5 years of research and over 150 trials to create a new-generation formula composed of rose micro-pearls. Formed slowly, one at a time, they are true concentrates of lipid-soluble micro-nutrients.
Containing twice as many as a traditional encapsulated formula, each bottle of La Micro-Huile de Rose has over 10,000 rose micro-pearls that are suspended in a fresh aqueous phase containing water-soluble micro-nutrients which burst when applied, releasing
a nourishing concentrate that has the power of the richest of Dior oils with the delicateness and freshness of a jelly-serum.
Whether you're using this daily or as an intense treatment weekly, prep your skin with the La Micro-Huile de Rose before layering on the Dior Prestige serums such as the L'Huile Souveraine (For dry and dull skin) or Le Nectar (For anti-ageing) then, completing the routine with the La Crème moisturizer (Available in 3 textures: Light, Essential, and Rich).
The Dior Prestige La Micro-Huile de Rose retails for RM890 and is available at Dior counters nationwide.
Read also: Dior J'adore L'Or, An Exceptional Gem Of Sensual Florals