In-line with the upcoming holiday travel season, Watsons Malaysia launches its HappiGoHoliday promotion by offering a chance for Watsons VIP members to redeem a limited collection of Happiplayground branded travelling essentials in the HappiGoHoliday promotion happening now till 4 January 2018 or while stocks lasts.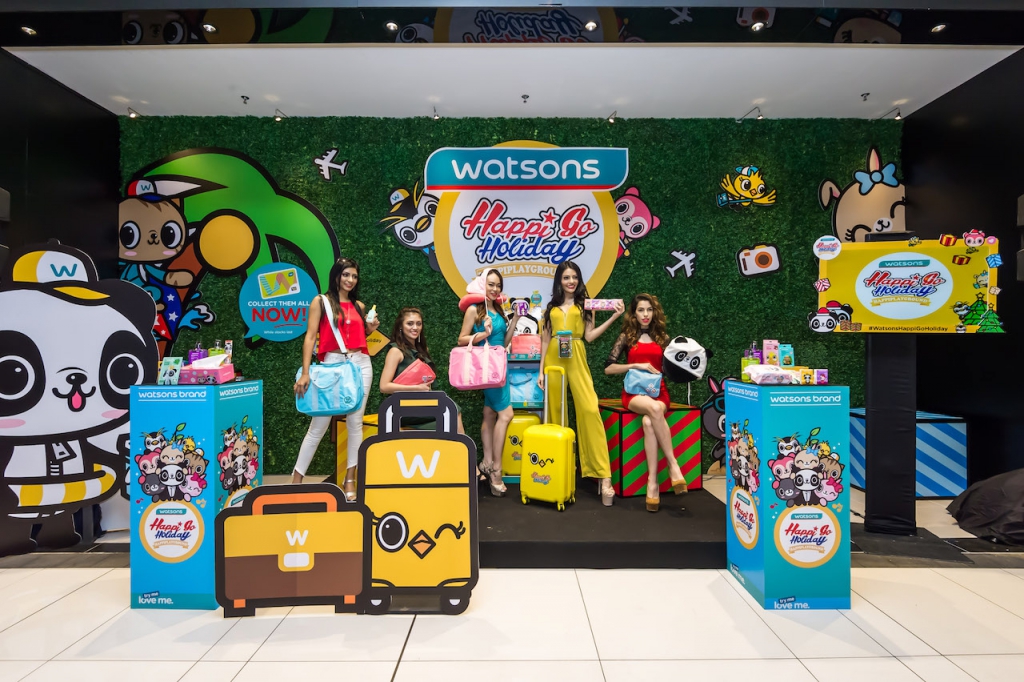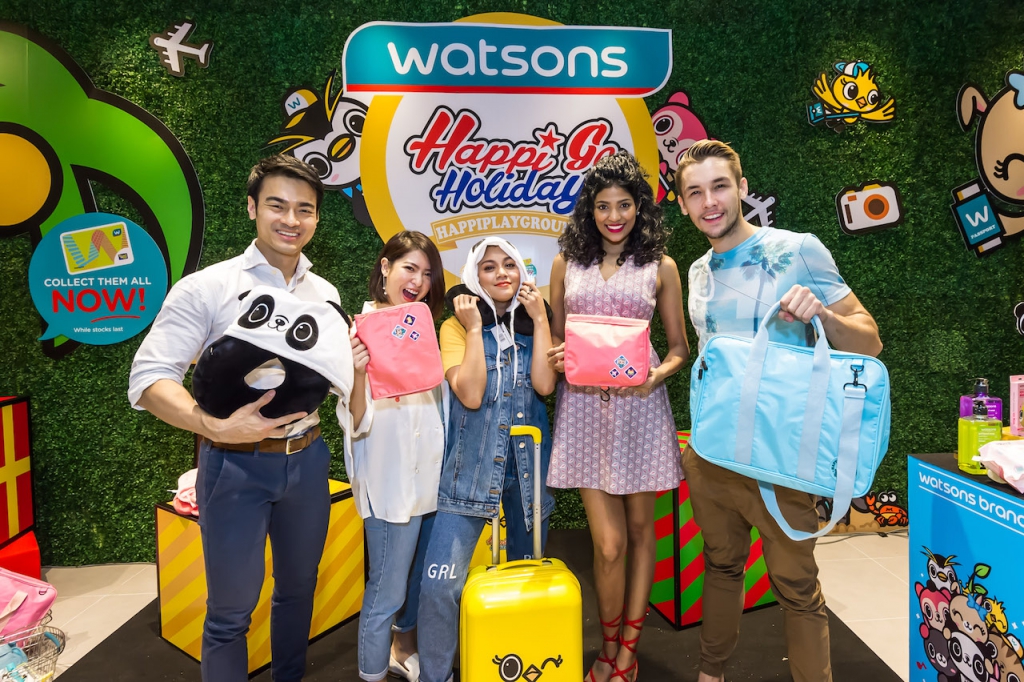 The limited edition Happiplayground branded travel collection includes the waterproof travel holder redeemable with 2 stickers and a spent of RM9.90, toiletries bag redeemable with 4 stickers and a spent of RM19.90, travel neck pillow redeemable with 6 stickers and a spent of RM29.90, weekender bag redeemable with 8 stickers and a spent of RM39.90 and a cabin sized luggage bag (from 17 November 2017 onwards) redeemable with 10 stickers and a spent of RM79.90. A Happiplayground collector card and one sticker is issued for every RM20 purchase at Watsons stores nationwide, while bonus stickers can be redeemed with purchases of selected participating products in a single receipt. The period of the issuance of stickers will until 26 December 2017 and redemption period till 4 January 2018 (or while stocks last).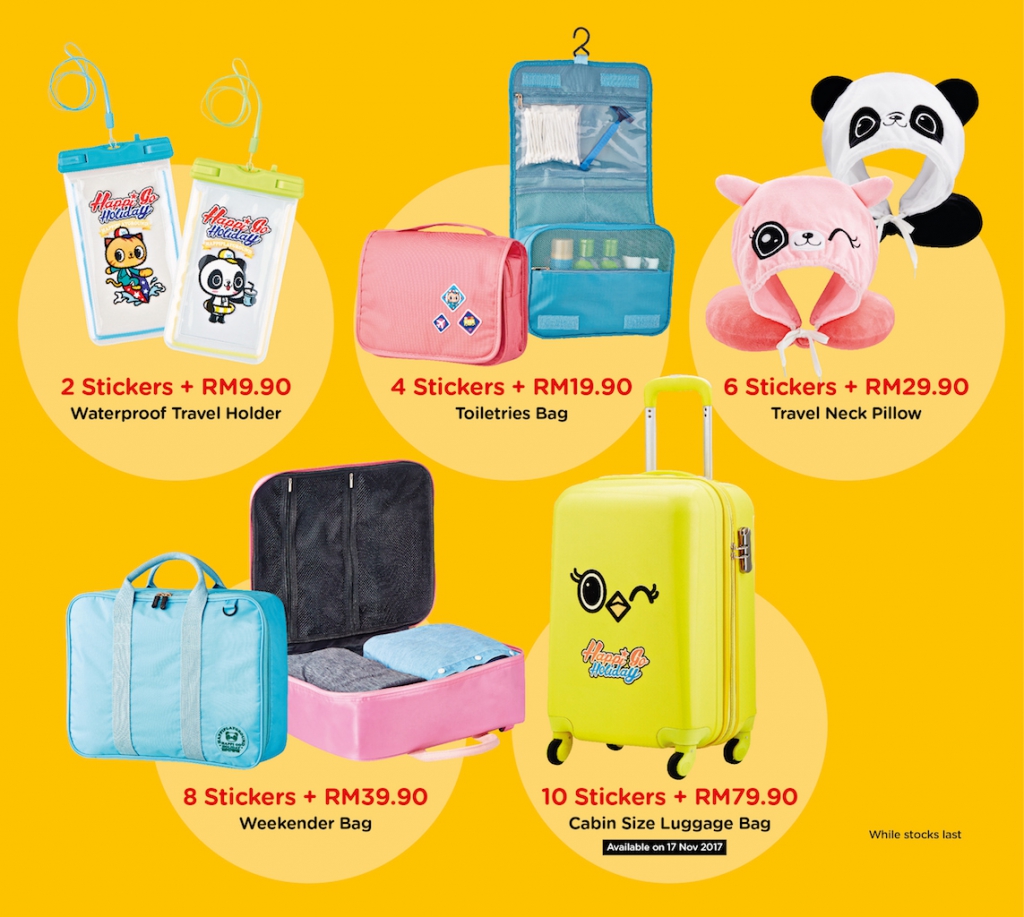 VIP members can secure redemption stickers of a minimum spent of RM20 for one sticker from now till 26 December 2017. Other Happiplayground branded products such as hand soap, hankies, kids' toothbrush, lip balm, washproof plaster, mosquito repellent patch & spray, facial oil absorbent, fruity mask and baby wipes are also available at all Watsons stores.