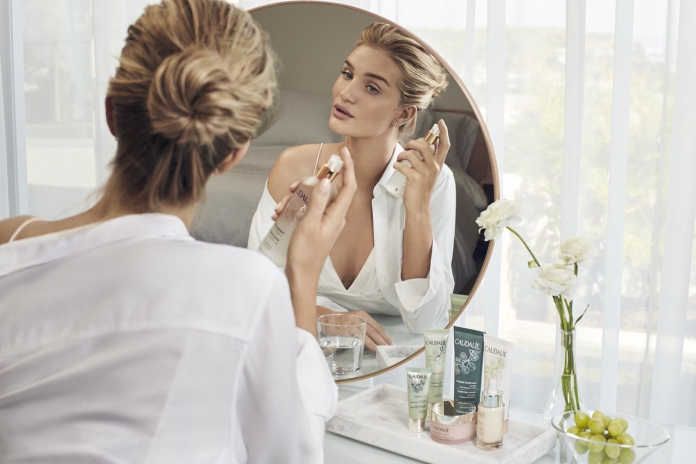 In Caudalie's fashion, just after its recent limited edition Grape Water bottle launch, Caudalie now celebrates 20 years of Beauty Elixir success with a luxurious take to its iconic bottle. Out only for a limited time, the bottle is stamped with a gold metal vine and features Caudalie's emblematic deep grape-purple colour, the frosted glass bottle is crowned with a gold cap for that added touch of pure luxury.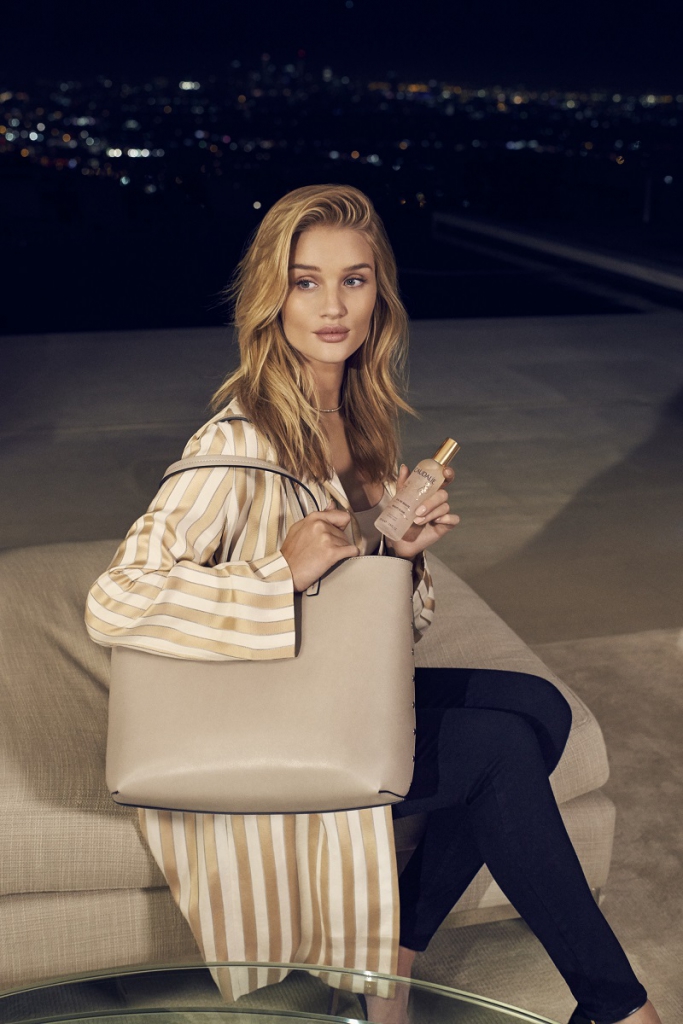 Having Rosie Huntington-Whiteley as the ambassador for the iconic Beauty Elixir, who's also a big fan of the product itself shows how much popular this product is even with celebrities, models, makeup artists, vloggers and basically everyone!
"I love the Caudalie Beauty Elixir because for me it's a 'Spa in a bottle'. This beautiful product instantly rejuvenates my complexion making my skin glow and feeling revived," said Rosie Huntington-Whiteley.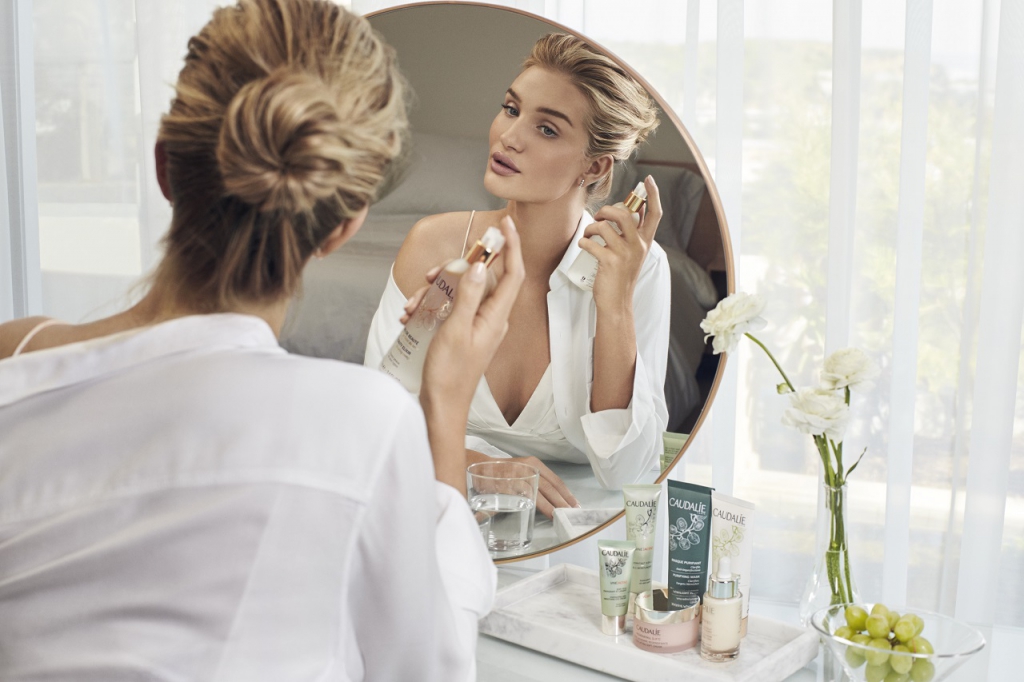 The Beauty Elixir is famed as a product you can't do without and that's not only because it's paraben-free, vegan, and 100% natural, one spritz of this modern 'elixir of youth' will instantly give your skin a pick-me-up radiance-boosting effect, tightens your pores, and set your makeup for that ethereal glow.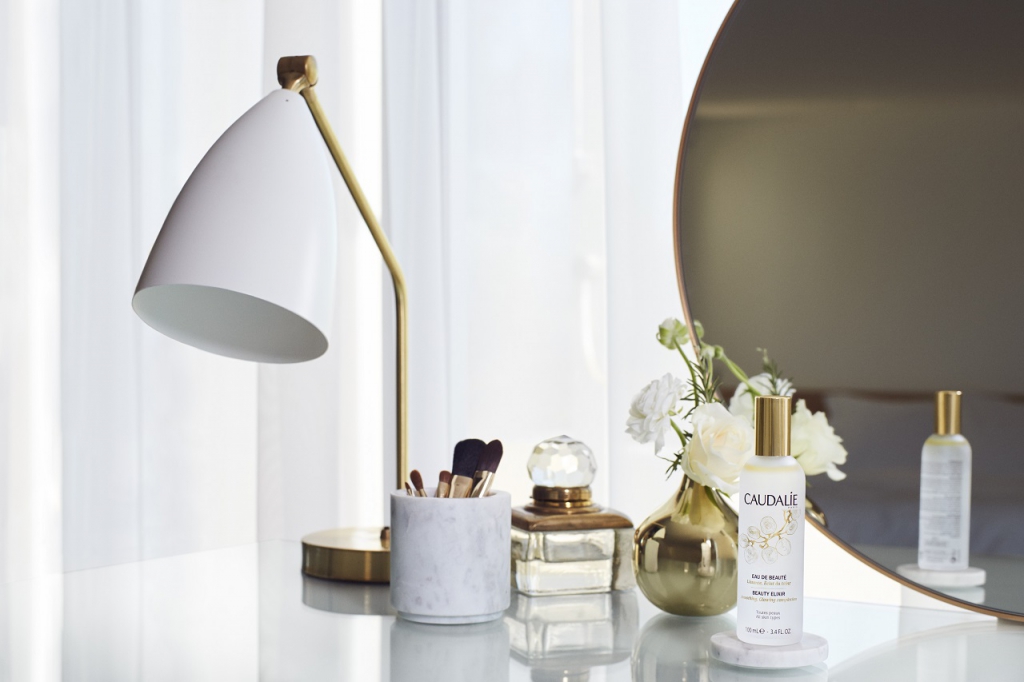 Perfectly gentle and yet rich in essential oils, embrace the sacred notes of benzoin and myrrh, entwined with softening orange blossom, grape and rose for a radiant complexion, astringent rosemary and the stimulating essences of lemon balm and mint.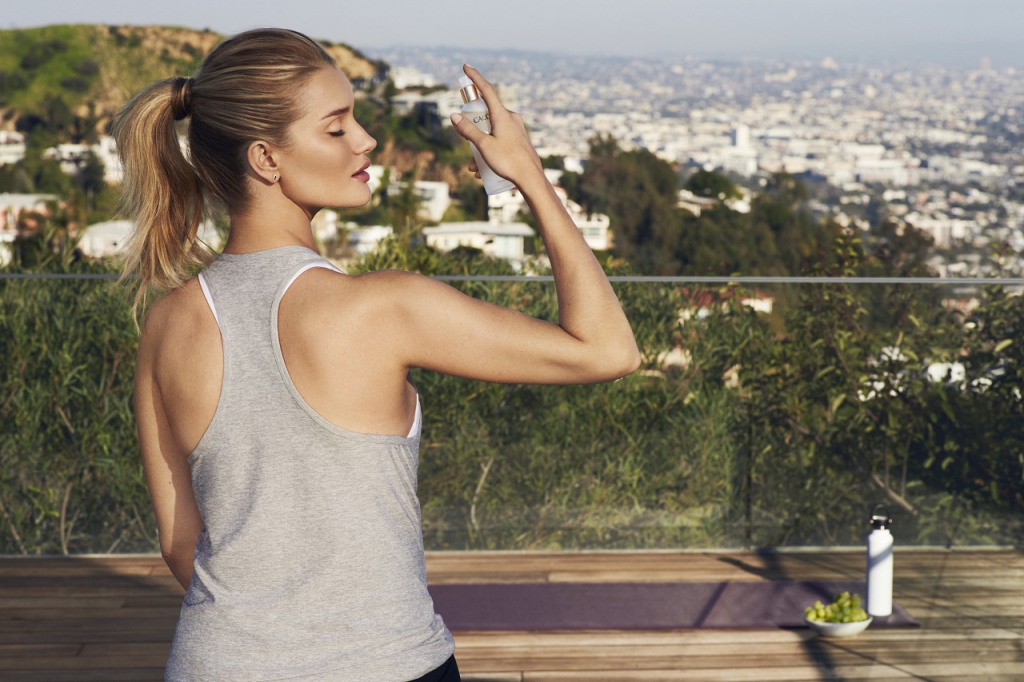 Here are the numerous ways you can use Beauty Elixir!
As a wake-up spray, while sipping a mug of hot water and lemon.
Ideal for moisturising your makeup sponges, it works wonders
for ameliorating your 'blend'.
Right after applying your foundation, it sets makeup for hours.
Sprayed on your upper bust or neck, it soothes your senses
and provides immediate refreshment.
At any time of the day, it tightens pores and acts like a pick-me-up
to revitalise the mind.
In summer, keep it in the fridge: the ultimate cool-down.
Spritz on your pillow, for sweet dreams.
On a plane, to hydrate thirsty skin.
In the office, to overcome a cloudy mind.
After a workout, to cool and refresh.
Sprayed in a room, it creates the perfect atmosphere for
mindfulness meditation.
After make-up removal in the evening, it purifies the complexion and
tightens pores.
Caudalie Beauty Elixir 20th Anniversary Limited Edition Bottle is available in a 100ml size (RM199) or 30ml travel size (RM69) at all Caudalie standalone, Kens Apothecary stores, selected Sephora stores and kensapothecary.com.my.
Read also: Stay Hydrated with Caudalie's Grape Water Limited Edition 2017