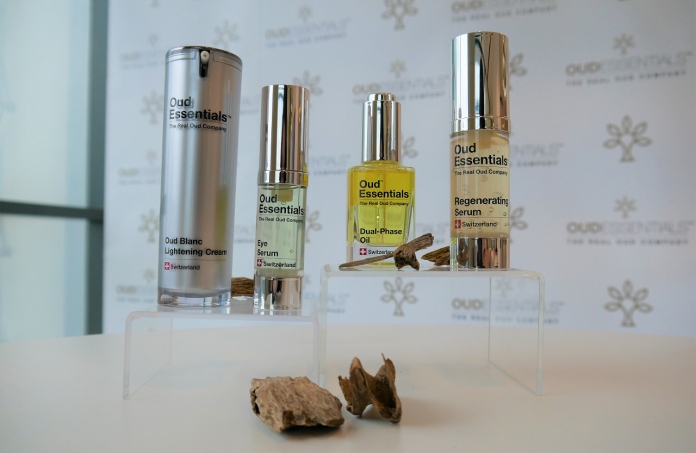 Oud, also known as agarwood may be a common ingredient in the fragrance world but for the first time ever, it's finally infused into skincare! Swiss-based skincare company, Oud Essentials officially launched the first oud-based anti-ageing skincare line in skincare history.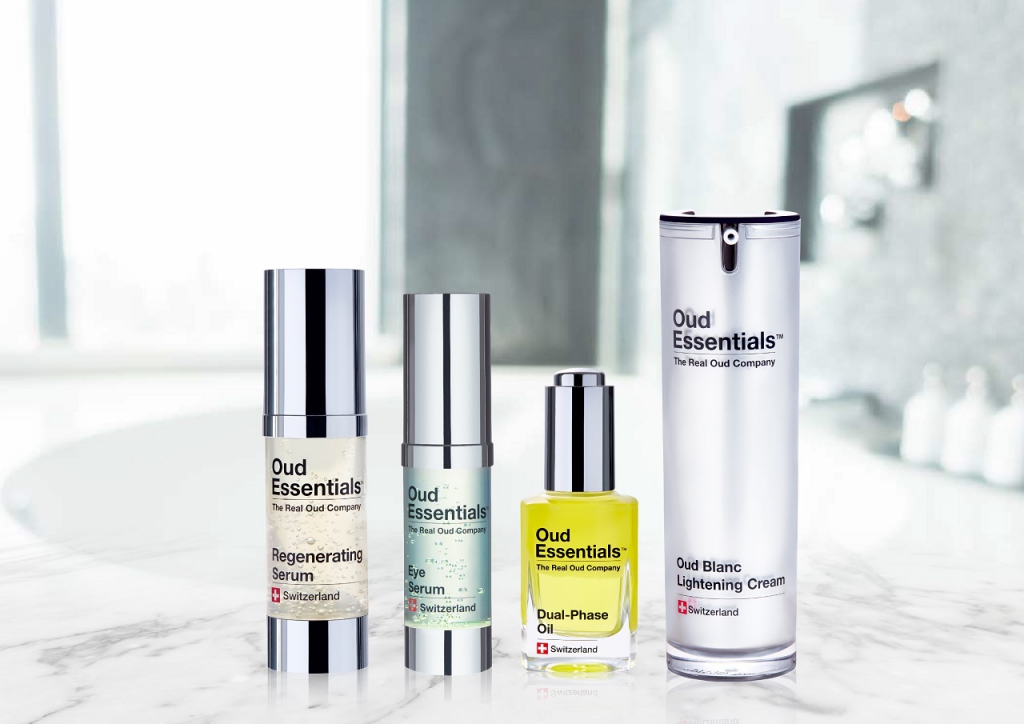 Inspired by the world of fragrance and leveraging its expertise in curating a well established and reputable global brand of luxury fragrances, Oud Essentials has worked with a team of experts, which includes skincare industry professional Jean-Marc Dufat to formulate and develope this organic range that brings together nature and science, featuring the brand's unique patented ingredient "OudActive+™" – a super refined, purest of the pure essential oil that enhances both physical and spiritual wellbeing.
Oud is derived from the dark resinous wood of the Aquilaria tree, and the resin occurs in less than 7% of the trees in the wild, making pure Oud extremely precious. Since 2004, all species of the Aquilaria tree have been protected under the CITES (Convention on International Trade in Endangered Species of Wild Fauna and Flora) convention.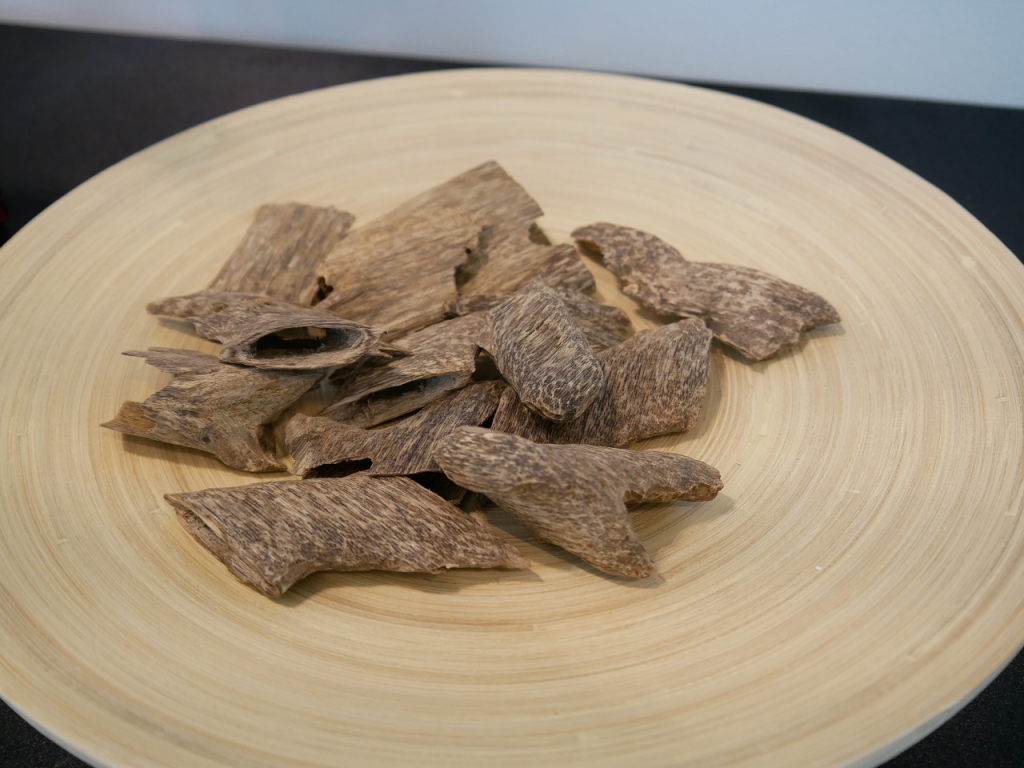 Prized for its aroma, as well as healing and medicinal properties for thousands of years, especially in the Arabian Gulf, South Asia, Southeast Asia, and China. "Oud is rich in antioxidants, along with anti-inflammatory and anti-bacterial properties, which also have the ability to slow the aging process," says Nigel Mackay, CEO of Oud Essentials, Asia Pacific. "Research is currently underway to establish its efficacy in scar tissue reduction and enhancing the tone, luster and overall health of the skin."
The Oud Essentials Skincare line is made up of four anti-ageing products that suit all skin types and matches perfectly with each other: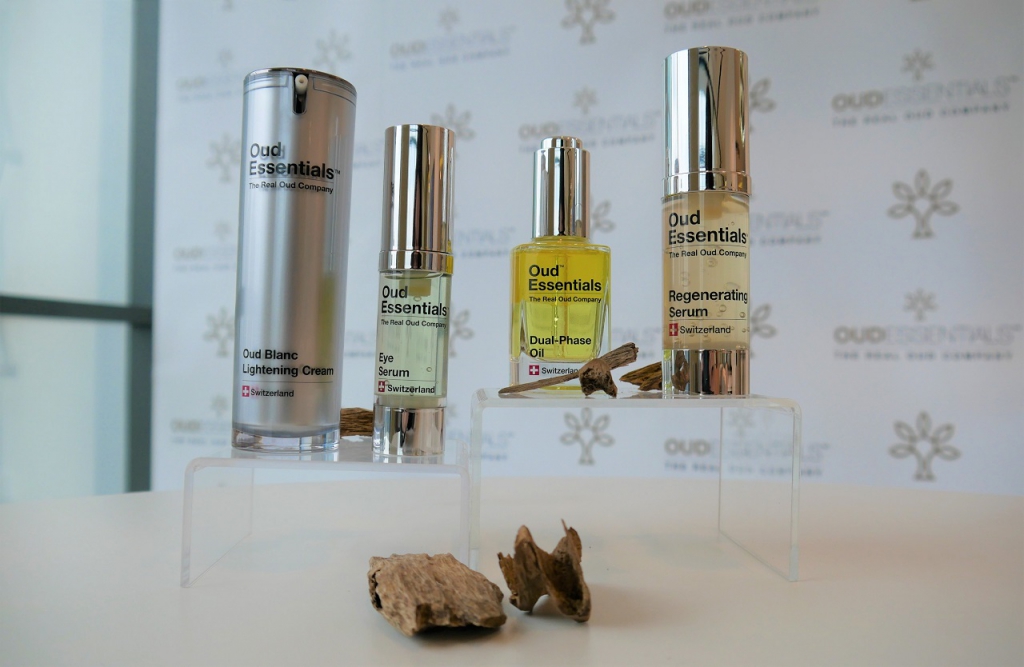 1. Eye Serum (RM340, 15ml)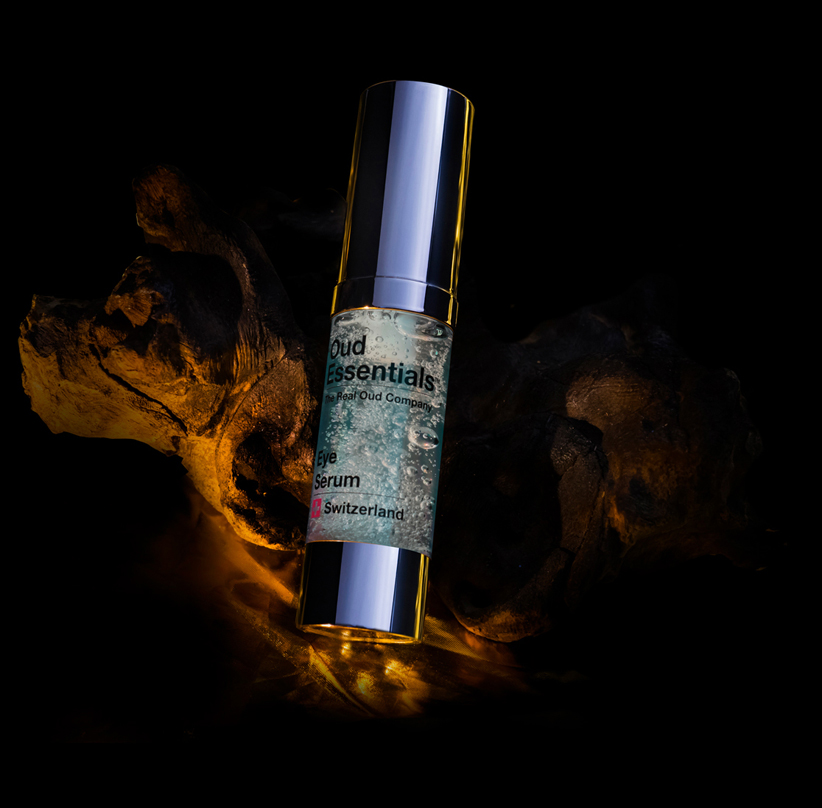 Enriched with Pure Oud Oil, this luxurious, fast-absorbing gel is designed to lift, tighten, and reduce dark circles and puffiness around your eyes in an instant. It also deeply moisturizes and replaces the naturally-occurring elastin and collagen that keep the skin firm, giving you smooth, wrinkle-free skin.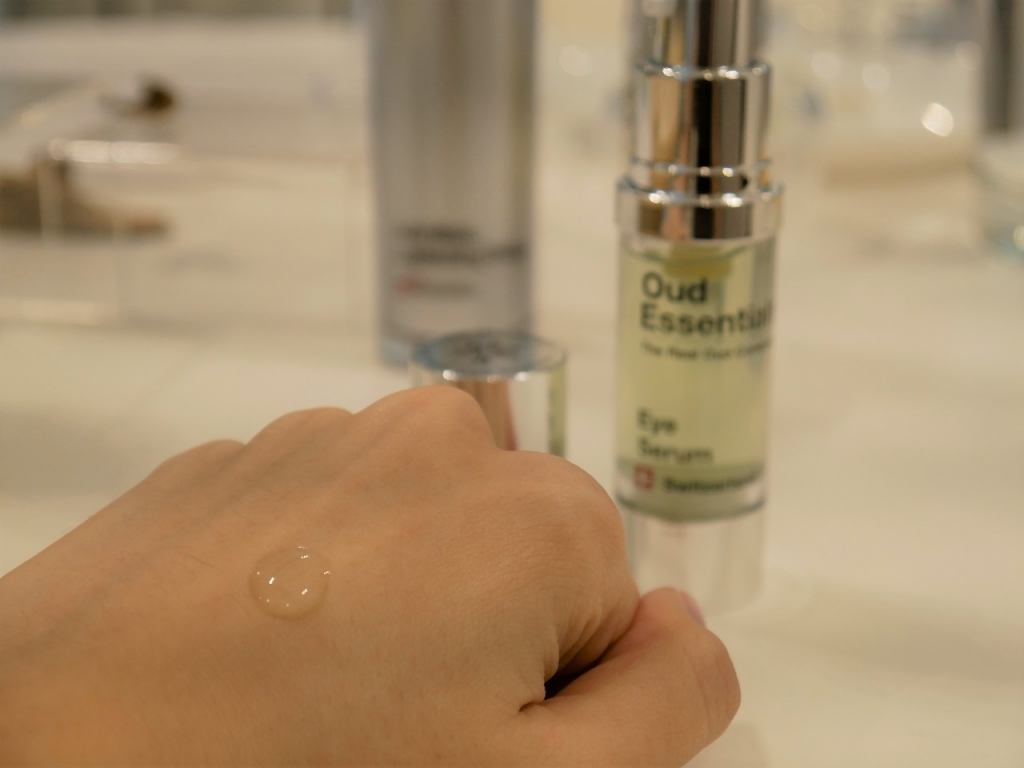 We love the lightweight texture that was absorbed by our skin in just seconds and it definitely did smoothen out the fine lines on our skin!
2. Oud Blanc Lightening Cream (RM390, 30ml)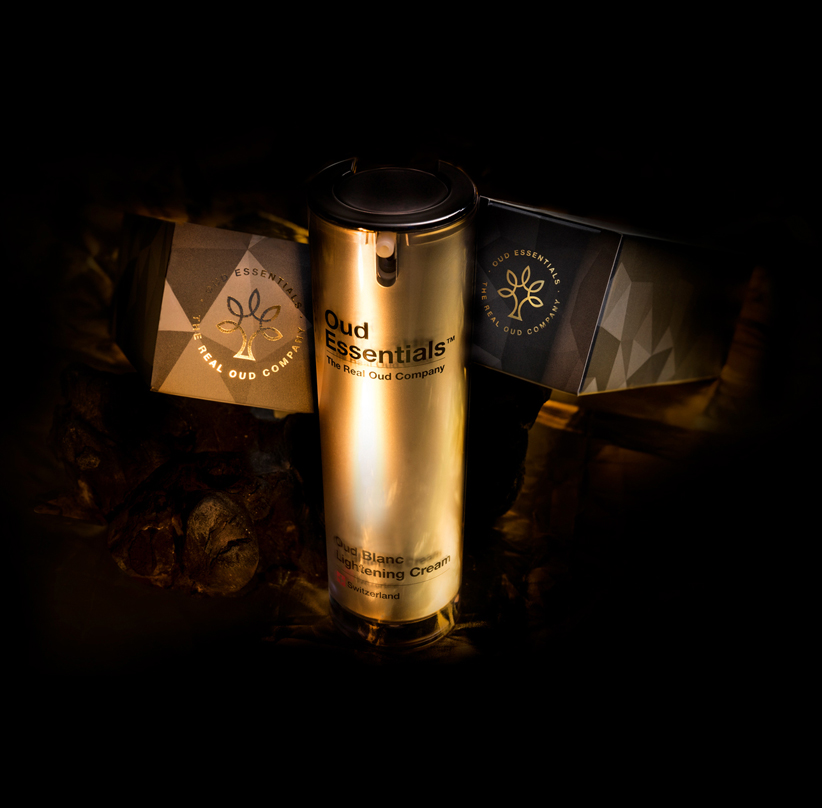 Also infused with Pure Oud Oil, this silky, milky cream melts into your skin to give you instantly brighter, luminous skin while reducing the appearance of age spots, blemishes, and scars. Giving you a smoother skin texture and minimizes the appearance of pores.
We can attest to how smooth and much brighter our skin looked after just one application of the cream on our hands!
3. Dual-Phase Oil (RM390, 30ml)
This dual-phase oil is a combination of the luxurious pure Oud oil and an innovative blend of natural oils and minerals that will instantly give your skin a luminous golden glow, while toning and reducing the appearance of fine lines. It's perfectly balanced and formulated to provide just the right amount of moisture to keep your skin hydrated. Its vitamin-rich composition is nourishing and enriching as well, it makes a good base for makeup too for dry skin.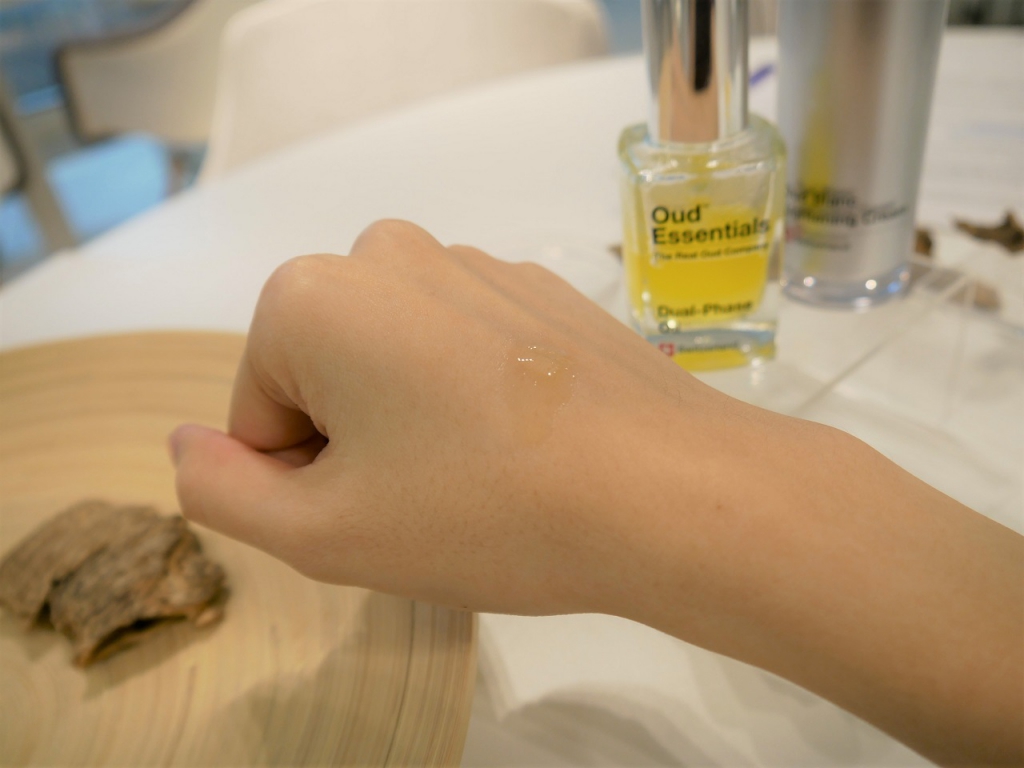 We love how we can use this oil on our hair, nails, and body and it doesn't leave a greasy feel on our skin!
4. Regenerating Serum (RM450, 30ml)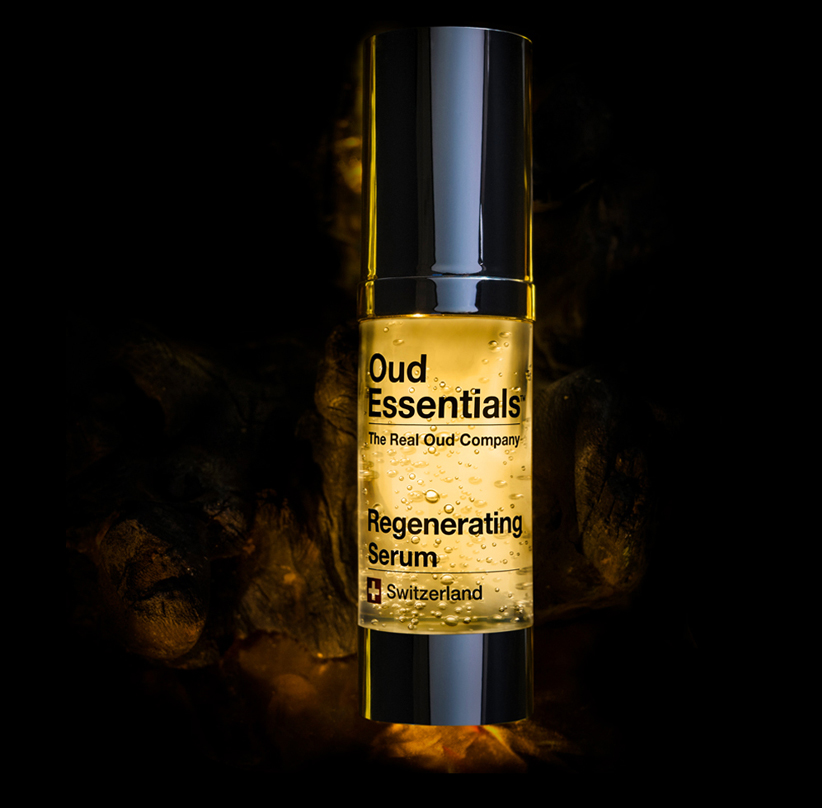 Expertly formulated active ingredients combined with the power of Pure Oud, this fast-absorbing gel-based serum will give your skin an instant lifting and tightening effect while helping to lift and firm for long-term results in reducing the signs of ageing.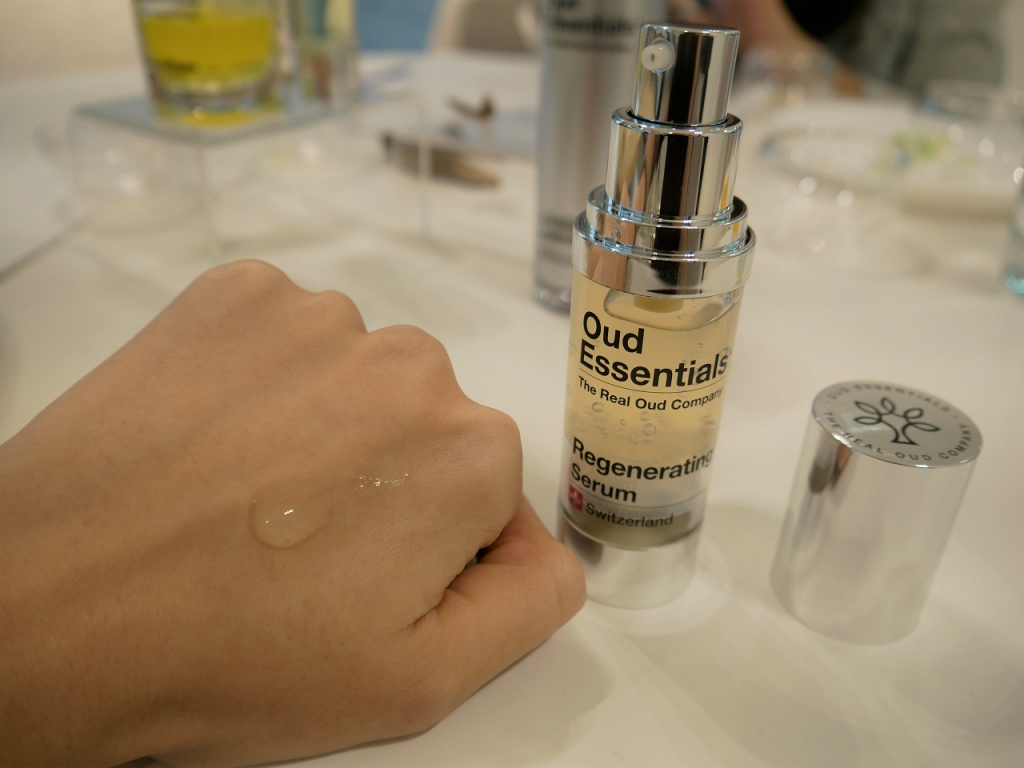 We love how it doesn't feel sticky and it just by putting it on our hands, we can see that there were less fine lines!
During the exclusive preview of Oud Essentials, guests got their skin analysis done and were introduced to the entire range before trying the products.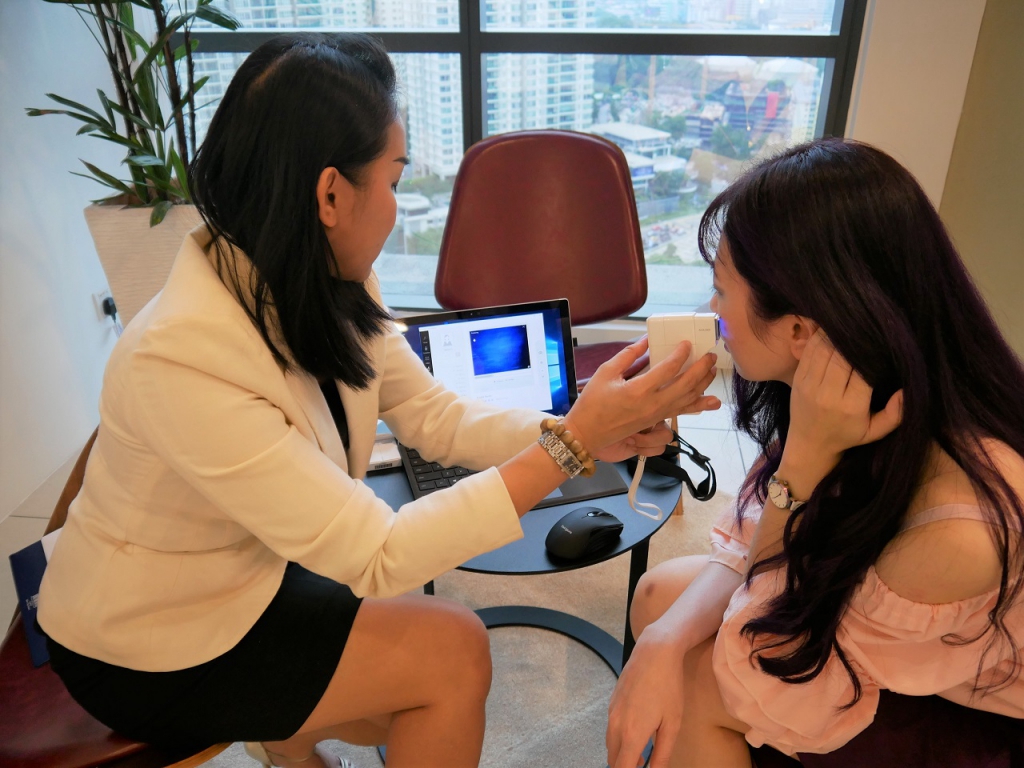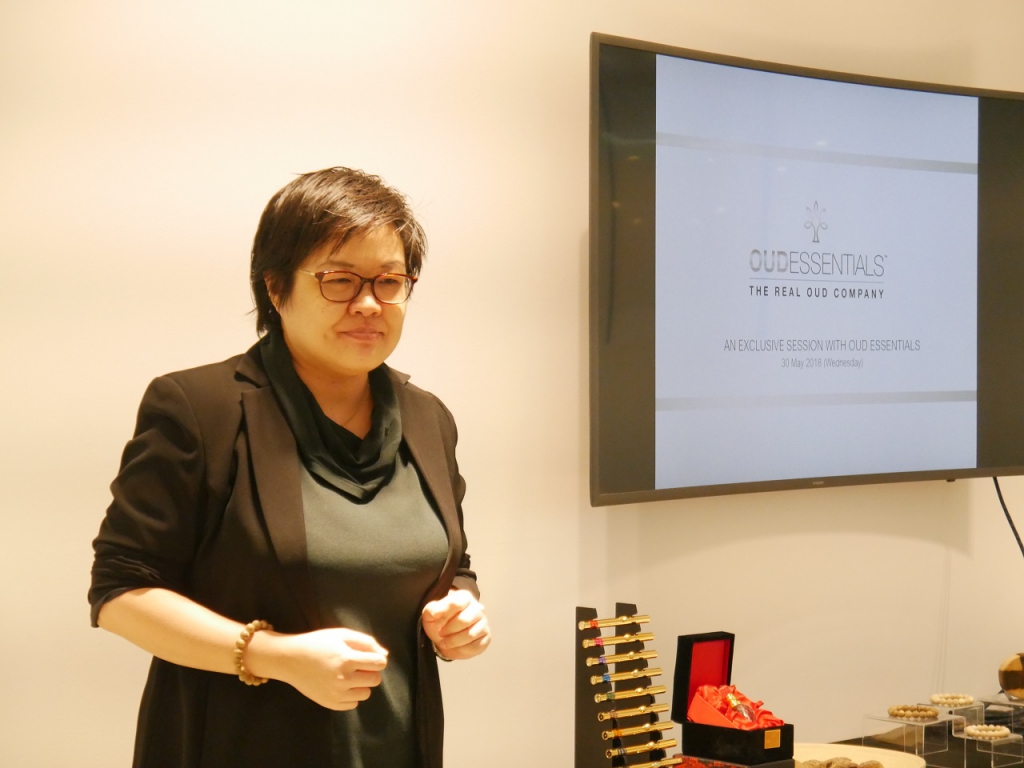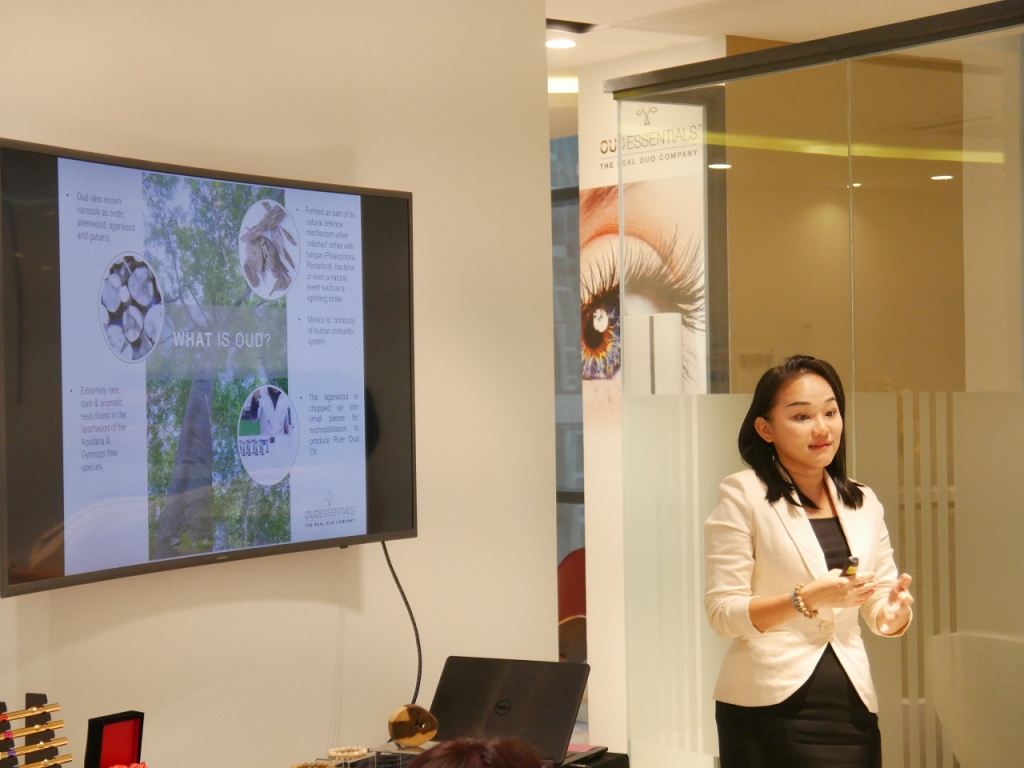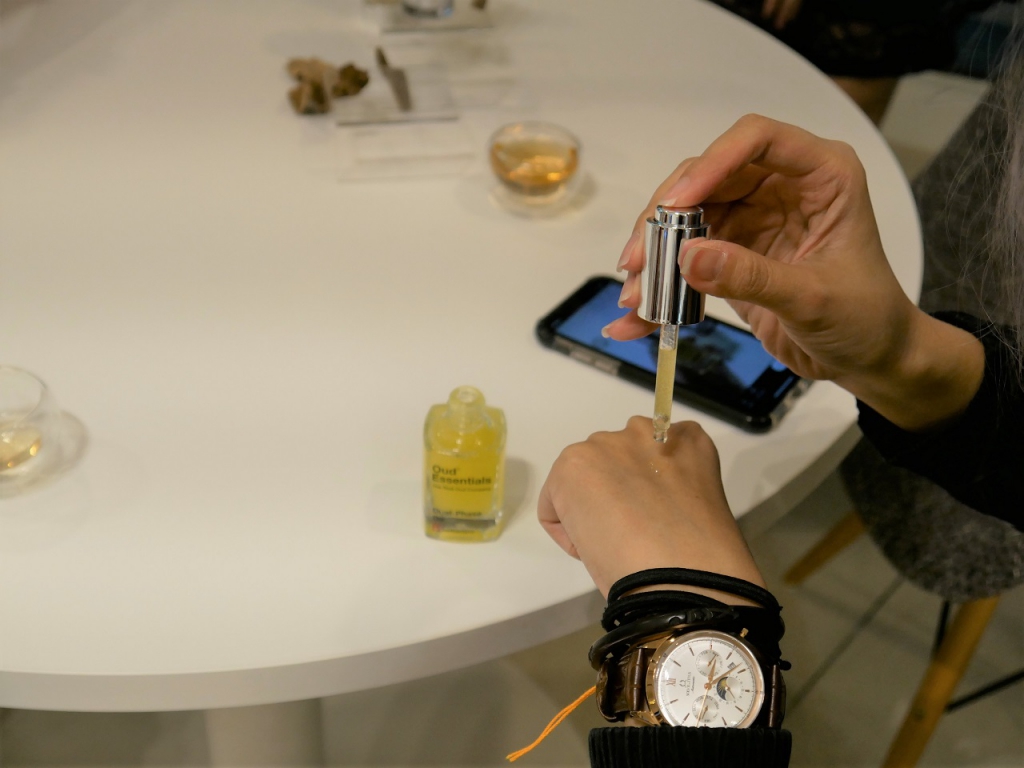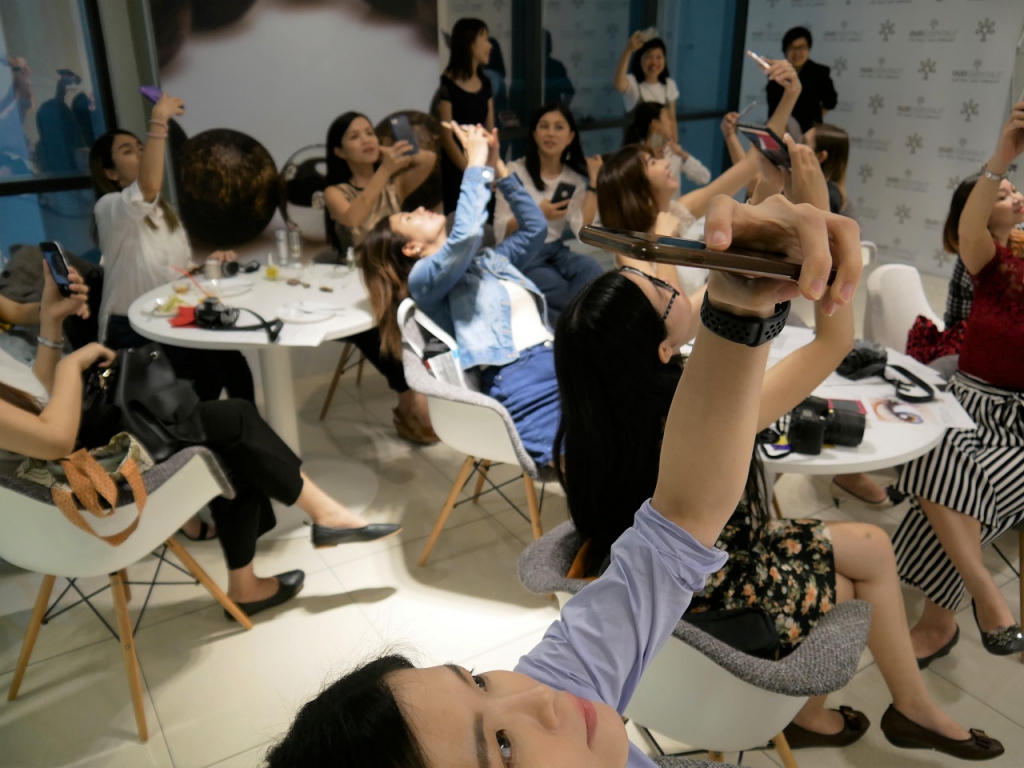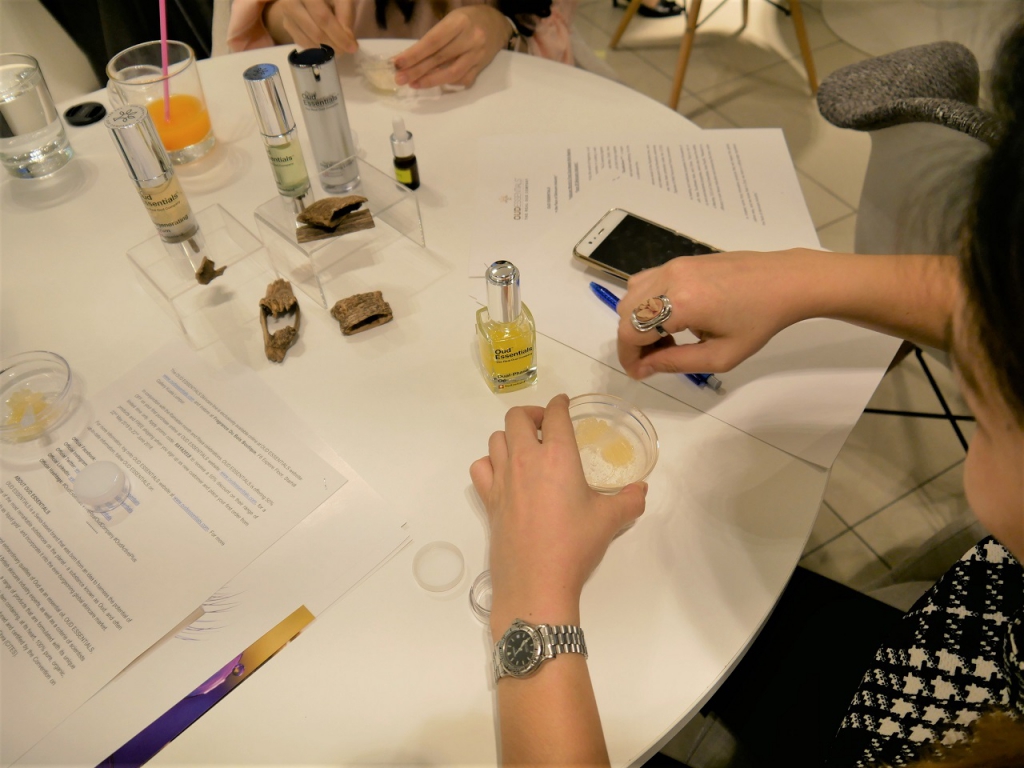 The OUD ESSENTIALS Skincare line is exclusively available online at OUD ESSENTIALS website: www.oudessentials.com and instore at Fragrance Du Bois Boutique, F6 Explore Floor, Starhill Gallery Kuala Lumpur.
Other than skincare, Oud Essentials also carry a range of Oud fragrances, bracelets, and merchandises.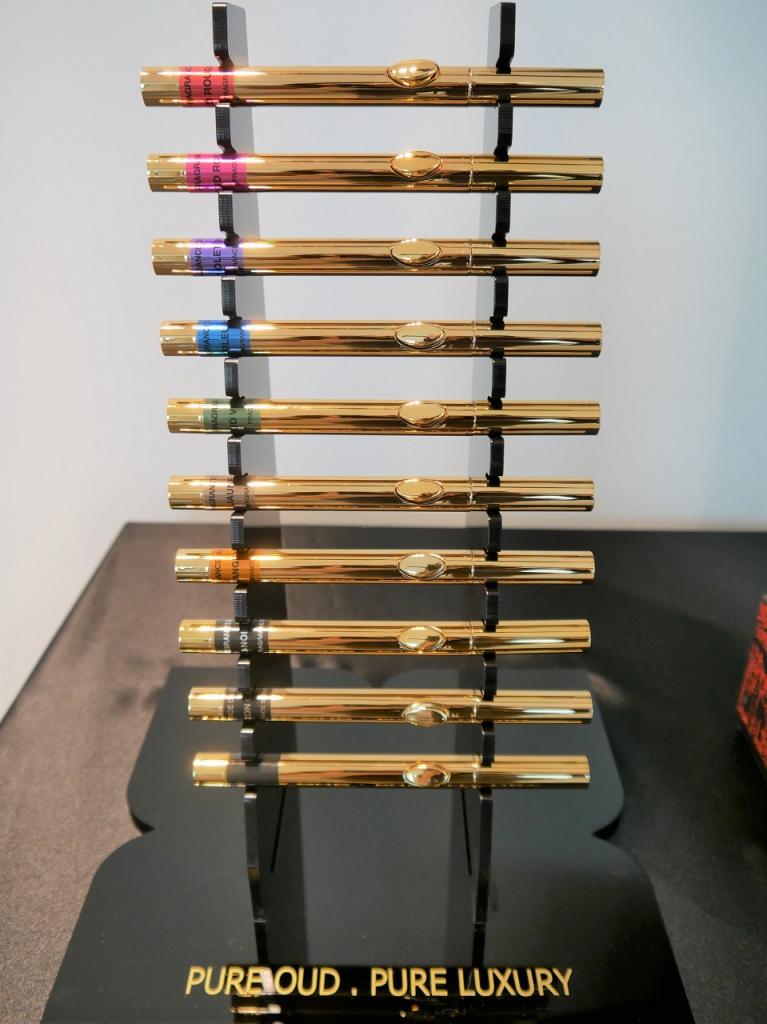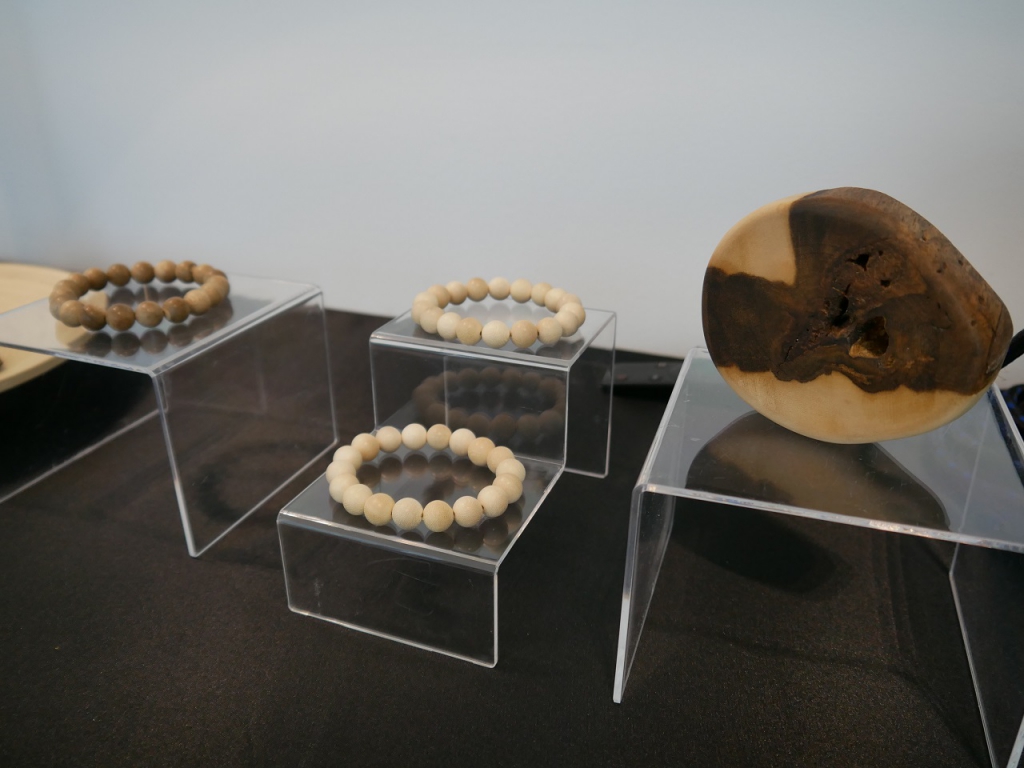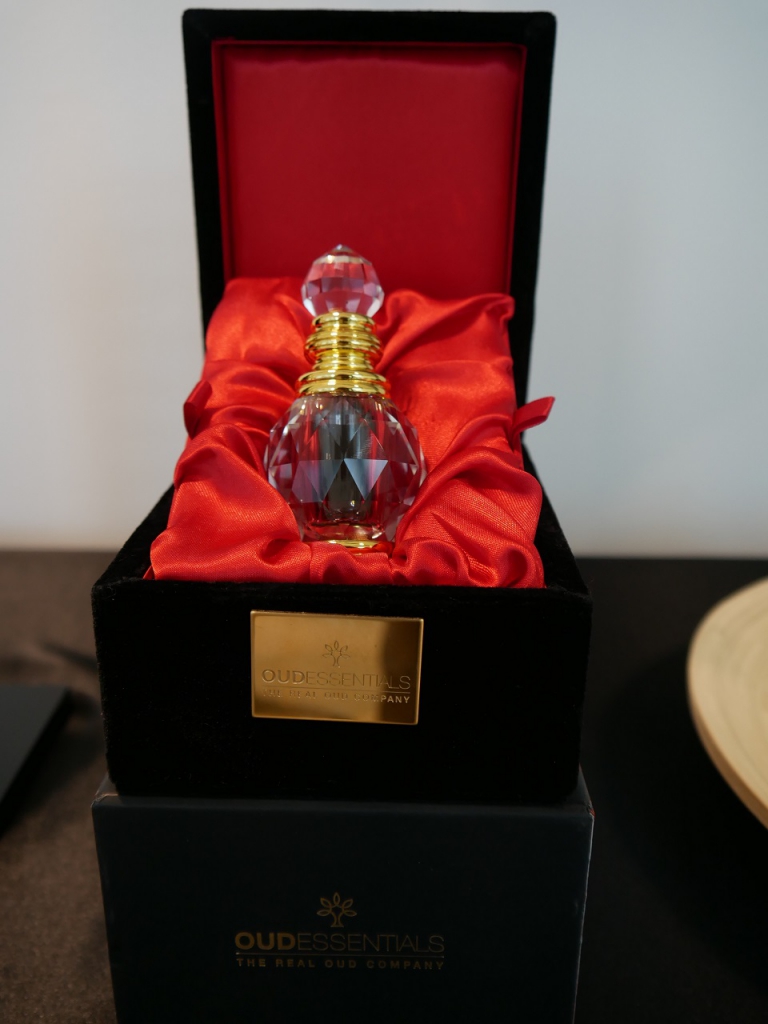 In conjunction with the Ramadan month and Raya celebrations, OUD ESSENTIALS is offering 50% OFF on your first purchase online at OUD ESSENTIALS website, for a limited time only. Apply promo code: RAYA2018 to receive a 50% discount on their range of products and FREE shipping when you sign up as a new customer and place your first order from 22nd May 2018 to 22nd June 2018.
Follow Oud Essentials on Facebook & Instagram for the latest updates.
Read also: #Scenes: Forestry Oudh Launches Angeli, An Oudh-Inspired Fragrance & Skincare Line