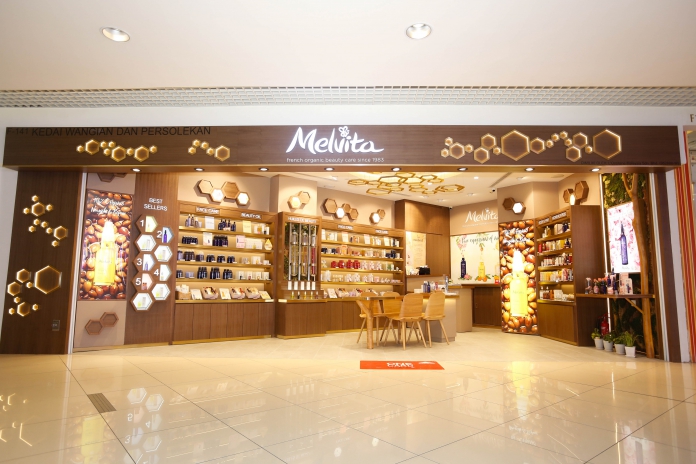 The newly-renovated Melvita 1 Utama store is inspired by bees and beehives. One of the unique fixtures of the store is the stunning hexagonal chandelier that hangs down from the ceiling to softly illuminate the space.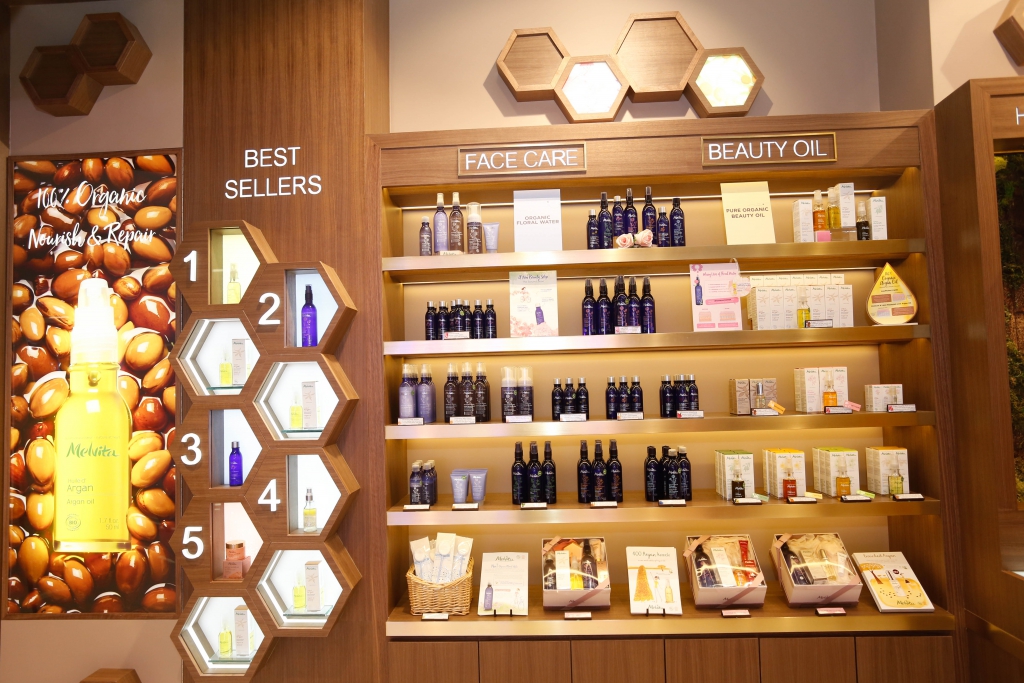 The elements used in this store are those typically found in nature: real tree trunks; preserved moss and bark forming beautiful green walls, leading the customers to discover the brand's remarkable organic and natural beauty identity. Choices of materials are also carefully selected by Melvita such as low VCO paints and finishes, and low energy LED lighting that could provide a long- lasting and ecological solution whilst maintaining a high-end lighting result of the brand: Ardèche.
The Melvita 1 Utama store also offers other beauty and skincare products for women as well as men, with a wide selection that includes face care, body care, hair care and even hygiene products, among others. Product formulations are proudly organic and the ingredients are hail from organic farms and other sources that practice a true respect for nature. Most product collections are certified by ECOCERT France, and fulfil the standards of COSMEBIO France (Professional Association for Ecological and Organic Cosmetics).
To decide which products are right for you, step into the consultation table and get seated comfortably where Melvita beauty consultants will gladly advise you on the products' suitability and offer customized beauty tips.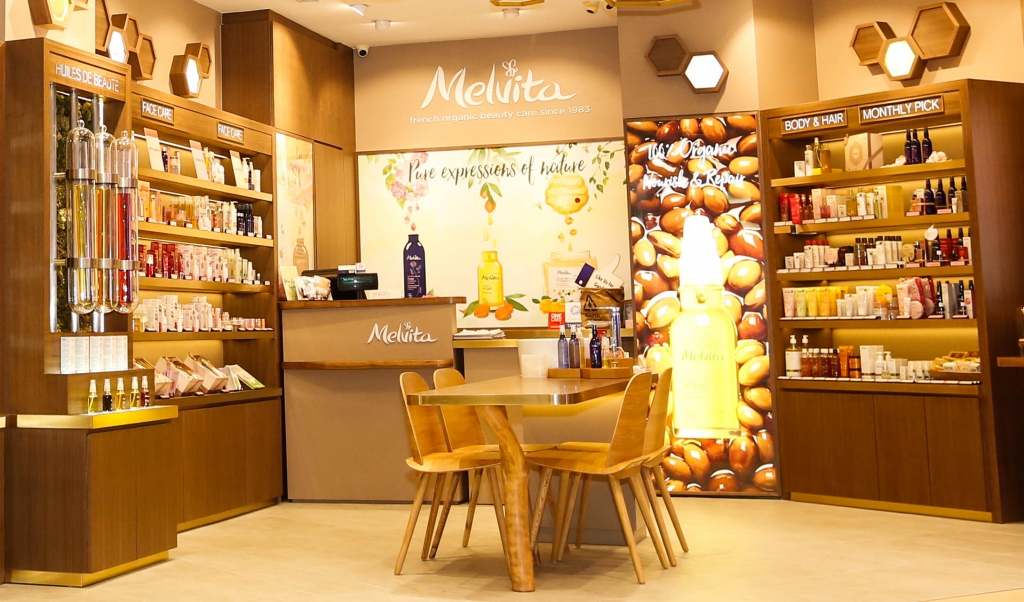 Come explore Melvita 1 Utama store today, located at F141, 1st Floor Tel: 03-7710 1877.
For more information, visit www.melvita.com.
Read also: Shake The Melvita Nectar Blanc Brightening Duo For A Brighter Complexion