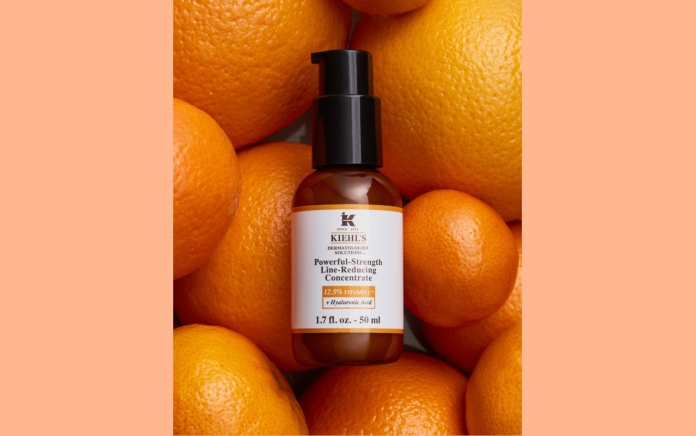 The new and improved Powerful-Strength Line-Reducing Concentrate coming to Kiehl's in just a few more days has an extremely fast acting formula that improves skin texture, visible radiance, and facial lines while diminishing the appearance of deep-set wrinkles over time.
The original formula has long been a sought-after customer favourite, selling at a rate of over one per minute around the world with over 5 million bottles sold to date. So if you've been a fan, this newly formulated concentrate will take your skin to the next level thanks to the higher concentration of Vitamin C to 12.5% and the addition of Hyaluronic Acid.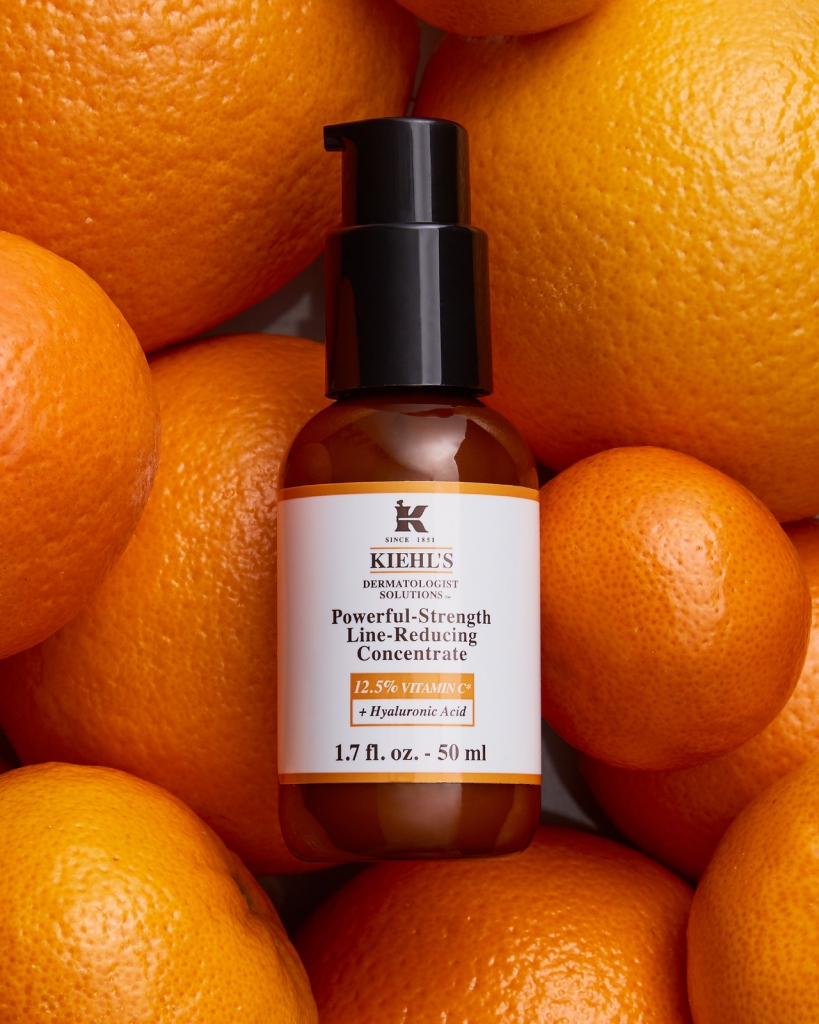 Improving the formula was no small feat due to the difficulty of stabilizing Vitamin C, hence the final formulation was determined after 89 distinct formula variations were trialled over 10 months of dedicated work.
The Powerful-Strength Line-Reducing Concentrate packs a new punch and gives your skin an instant boost of radiance and smoothness. The formula also absorbs quickly without the greasy or oily feeling and has a pleasant, citrus scent. How the higher concentrate of Vitamin C and Hyaluronic Acid helps your skin:
12.5% Vitamin C:
– 10.5% Pure Vitamin C (L-Ascorbic Acid) – when used as part of a topical skincare routine, this ingredient is known to contribute to helping diminish the appearance of fine lines and wrinkles while visibly improving skin's radiance and texture.
– 2% Vitamin Cg (Ascorbyl Glucoside) – is activated once it absorbs into the upper layers of the skin's surface and is used in skincare products targeted to boost visible wrinkle reduction over time .
Hyaluronic Acid Fragmented Hyaluronic Acid: This fast-absorbing, small sized class of hyaluronic acid is famous for its ability to hold up to 1000 times its weight in water. Hyaluronic Acid acts like a sponge by drawing moisture in to skin's surface layers and expanding as it absorbs and is commonly used in skincare products that are targeted to visibly reduce lines and refine skin texture.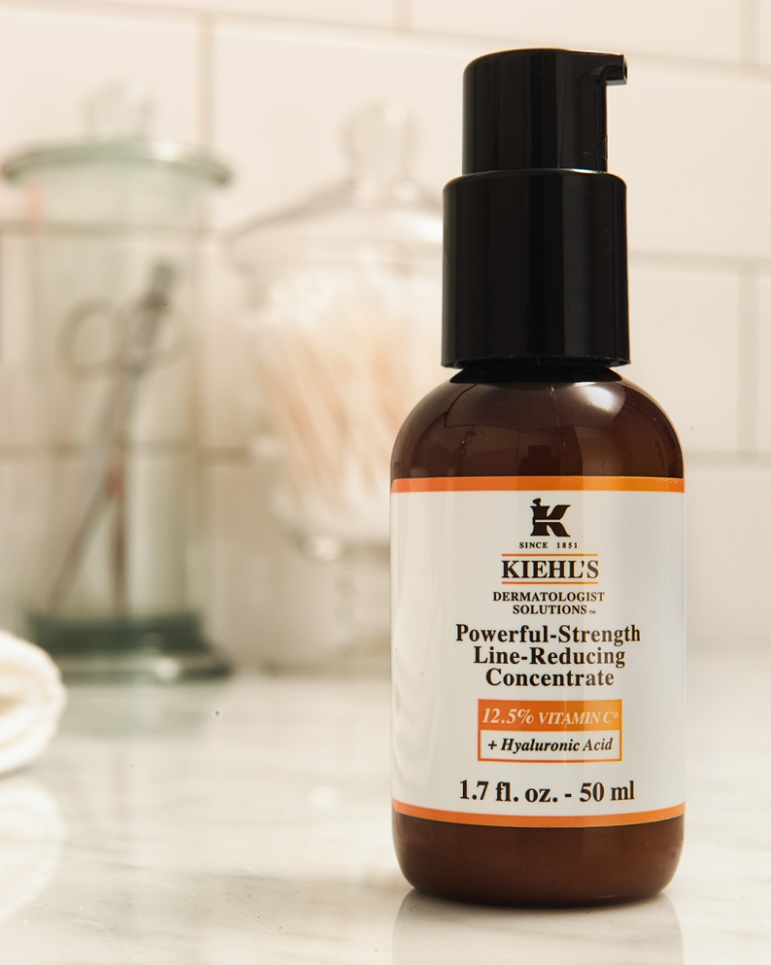 Immediately after using the new and improved Powerful-Strength Line-Reducing Concentrate, you'll see:
Improved tactile skin texture
Improved radiance
Visibly decreased facial lines
After 2 weeks of using the product: Decreased marionette lines
After 4 weeks of using the product: Decreased facial wrinkles & Decreased deep set wrinkles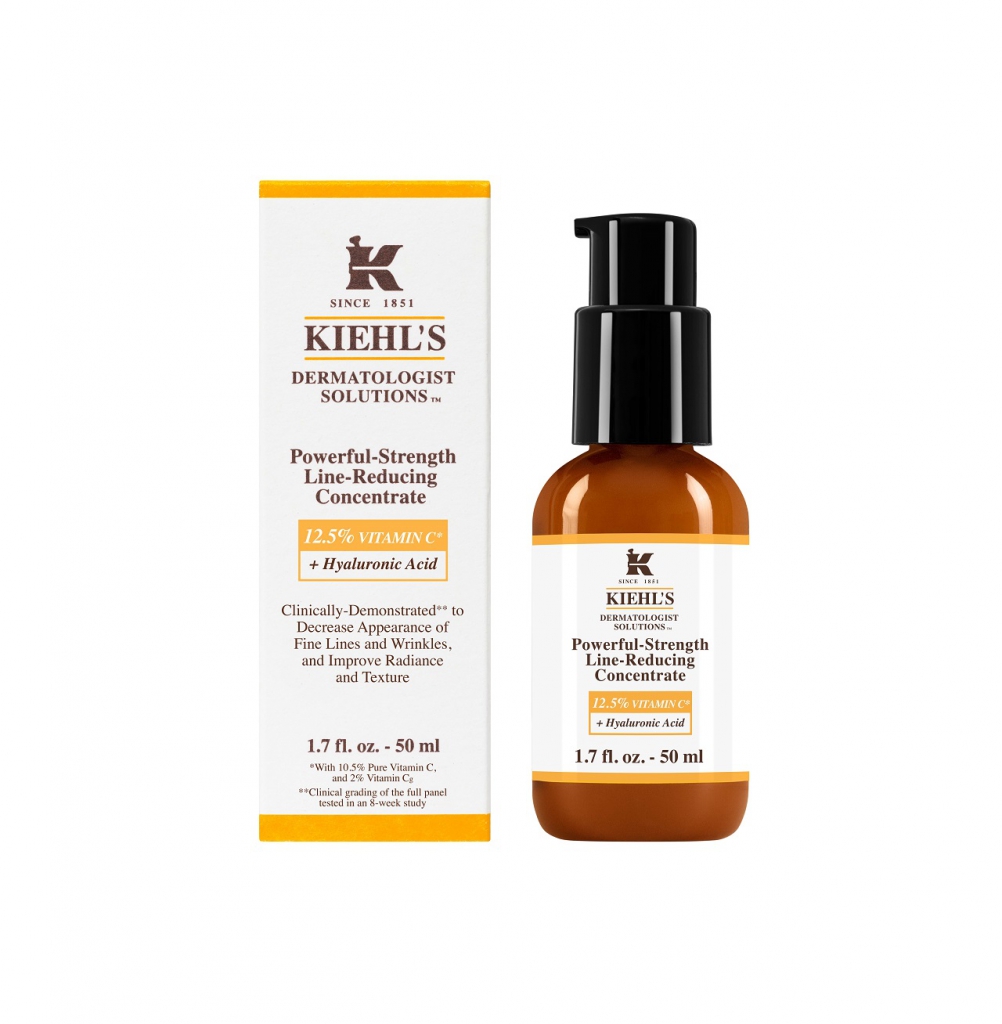 The Kiehl's new and improved Powerful-Strength Line-Reducing Concentrate will be available in Kiehl's stores nationwide and its online store starting January 2018.
For more information, visit Kiehlstimes.com.my or follow Kiehl's Malaysia's Facebook for their latest updates.
Read also: The Kiehl's X Kate Moross Holiday Collection Adds Some Festive Fun To Your Favourite Kiehl's Products