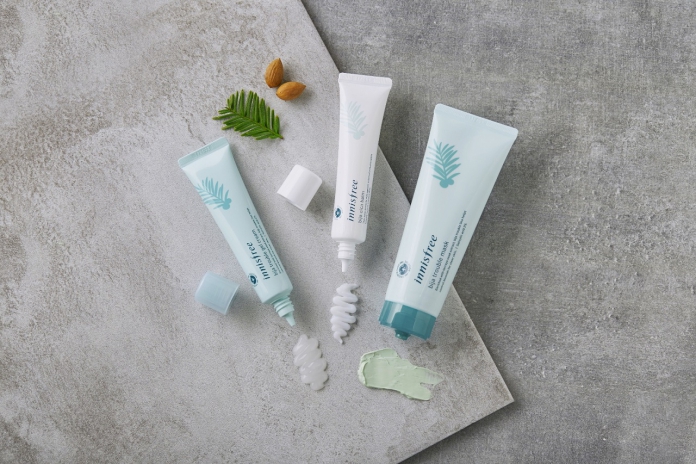 Obtained from bija trees, the bija fruit is a rare and precious ingredient which is only harvested from trees that are more than 15 years old. The bija fruit is processed to produce bija oil which provides exceptional skin protection due to its excellent antibacterial properties that helps prevents future breakouts while enhancing your skin's natural defences. Hence, the innisfree Bija line is specially formulated with a combination of bija oil and salicylic acid (2%) to treat blotchy skin and blemishes caused by blocked pores. The high content of salicylic acid helps to exfoliate the skin, prevent clogged pores and maximise the skin's recovery.
innisfree sources bija that is grown in the pure area of Songdang-ri, Jeju Island through the Fair Trade system which creates a new source of income for the villages and contributes to the local communities.
Meet the new additions to the innisfree Bija Trouble Care line!
1.innisfree Bija Trouble Gel Cream, RM72.00 (50ml)
This fast-absorbing refreshing gel cream helps to soothe breakouts through instant hydration. Use this at the final step of your daily skincare routine. It's suitable for daily use too.
2.innisfree Bija Trouble Mask, RM58.00 (120ml)
In addition to bija oil, this creamy mask contains green calamine which is effective in gently taking care of breakout-prone skin and it also helps to soothe sensitive skin. Once or twice a week, just apply the cream on your face after cleansing, avoiding the eyes and lips area. Gently massage the cream around your face and wash off with lukewarm water after 15 minutes.
Then, there's the new innisfree Bija Cica Balm is nicknamed '#EraserBalm', known to effectively 'erase' the evidence of skin damages. The essential ingredient, Centella Asiatica 4x contains 4 key substances: madecassoside, madecassic acid, asiaticoside and asiatic acid which help with erasing blemishes due to their excellent regenerating effects.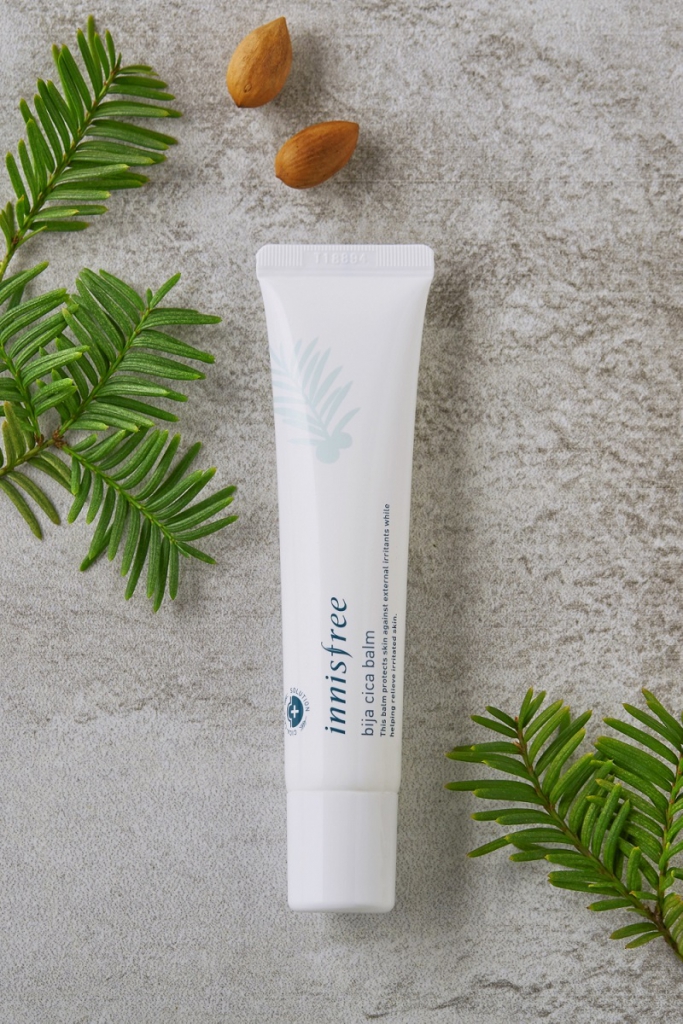 The balm is made up of 90% naturally-derived ingredients including bija oil and D-Panthenol which help to strengthen the skin barrier and boost the skin's defences against bacteria. It is also proven to be safe for sensitive skin as it has passed the non-comedogenic test (IEC KOREA, 4-week test) where the result showed that this product is non-pore clogging.
3.innisfree Bija Cica Balm, RM106.00 (40ml)
This gel-type balm is lightweight so it can be easily absorbed to soothe sensitive skin and provides specialized care for blemishes. It protects the skin by using a 3-step damage care system which utilises the benefits of bija oil, Centella Asiatica 4x and D-Panthenol.
To Use: This product is suitable for treatment care and daily use.
For use on breakouts spots, apply a thick layer on the affected area.
For use on the whole face, apply evenly on the entire face before cream.
The innisfree Bija Trouble Care new additions and Cica Balm are now available at innisfree stores nationwide. Scroll to the bottom to see the outlet locations. Also, don't miss out on the Bija Cica Balm offer happening now!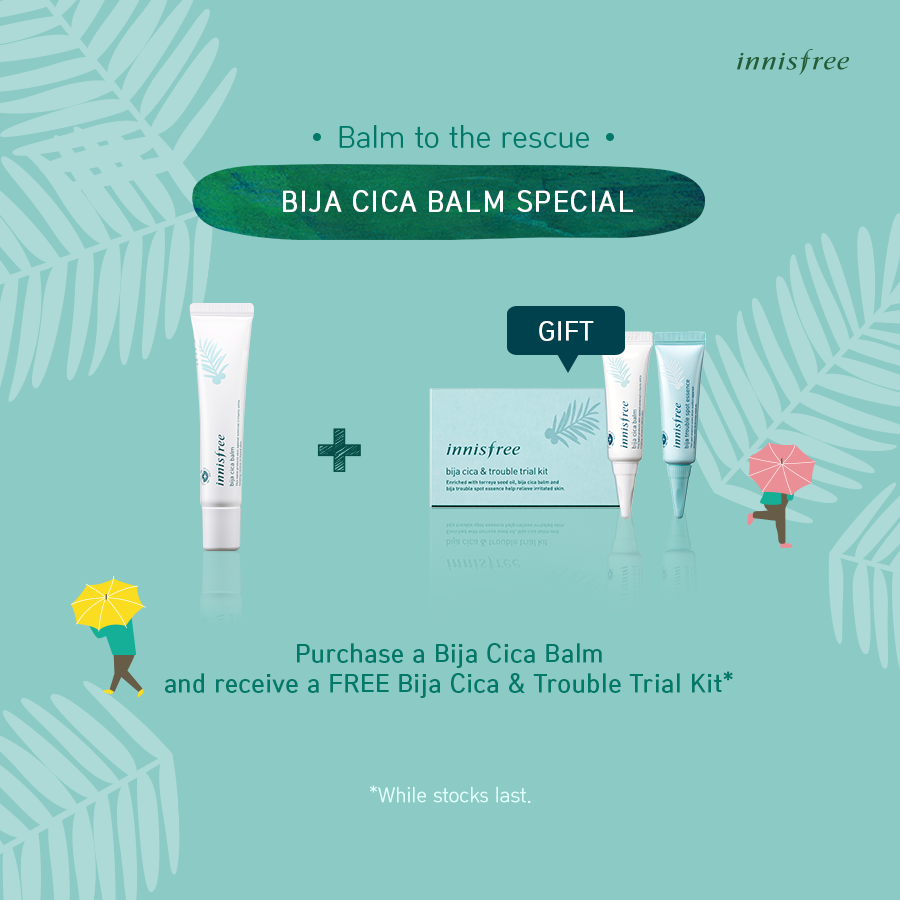 Why not grab yourself, some limited edition Eco-Hankie goodies too? By purchasing more than RM30 worth of innisfree products in a single receipt, you'll get one Eco-Handkerchief (while stocks last)!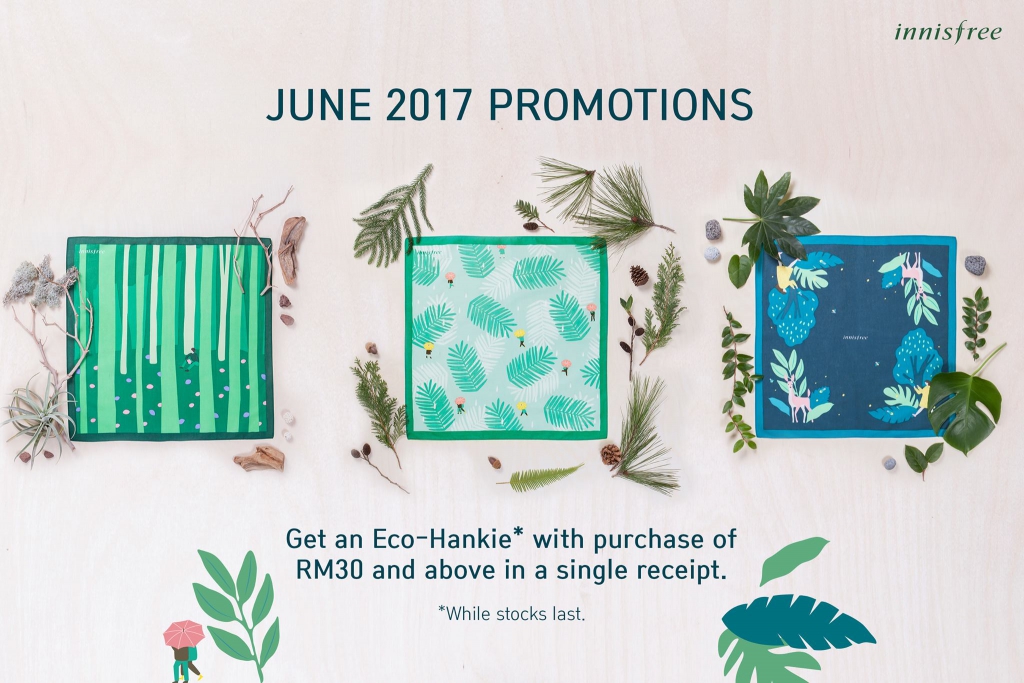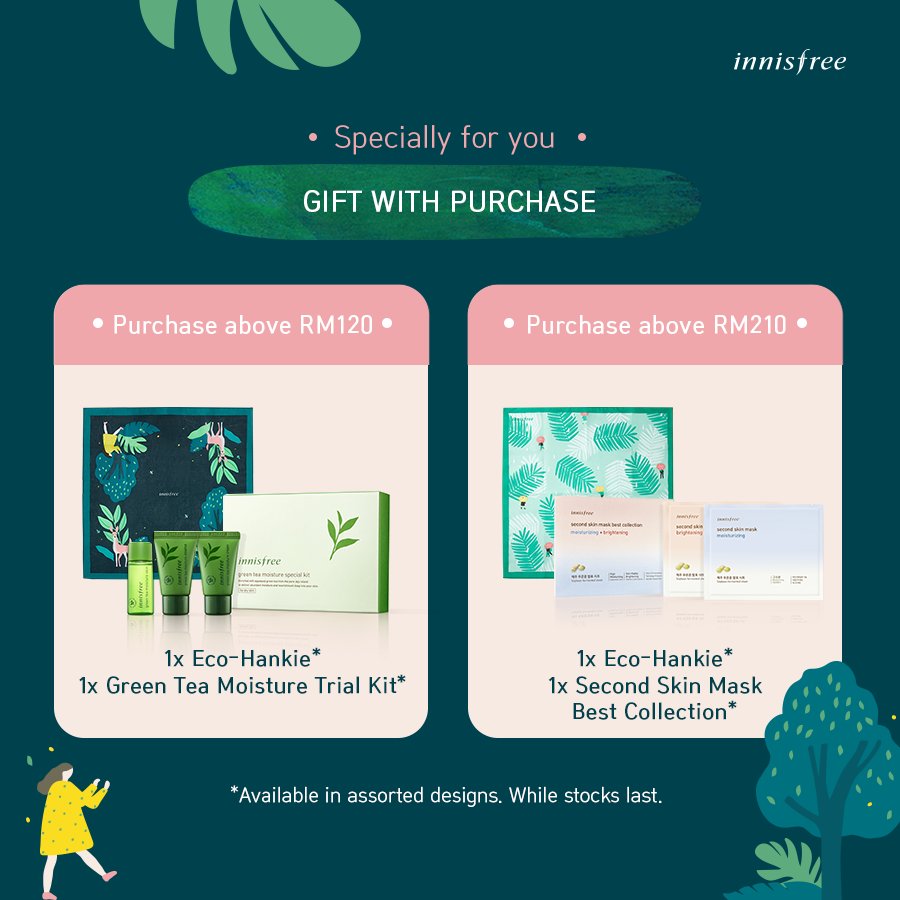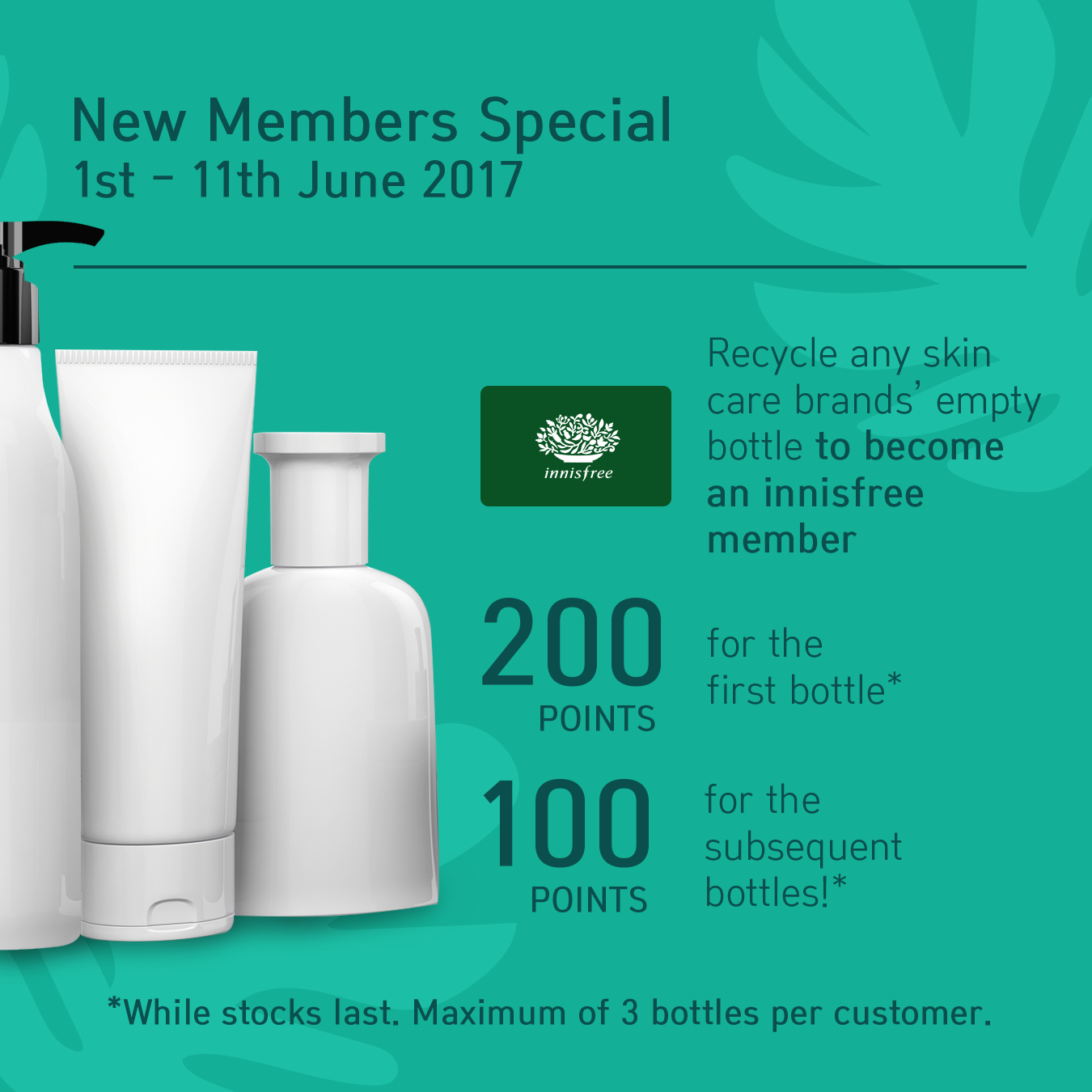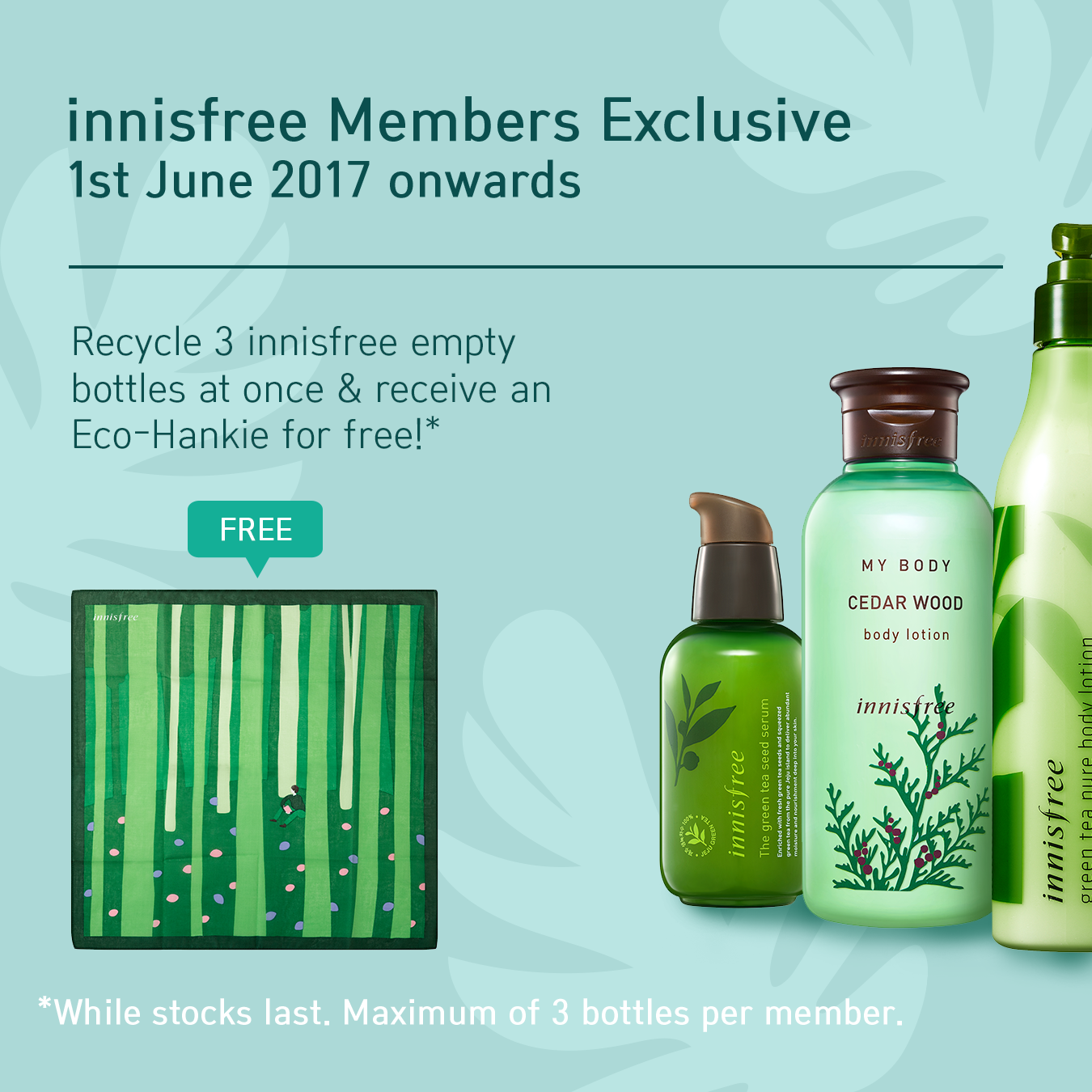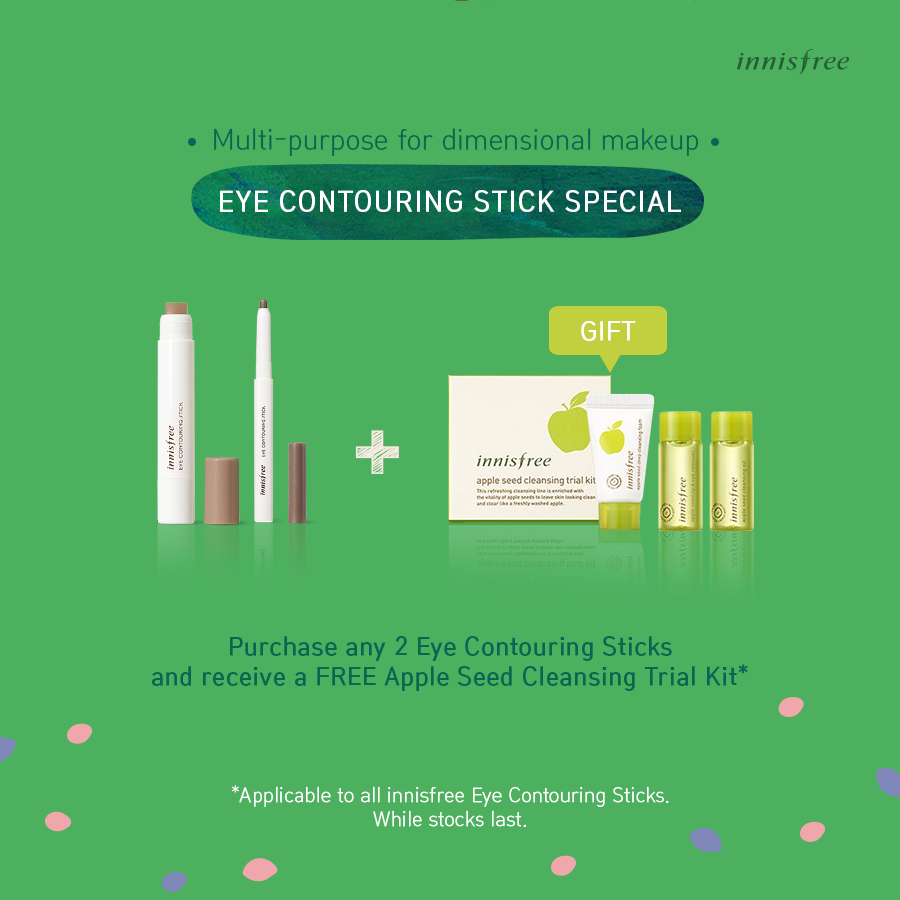 Visit these innisfree Store Locations:
Mid Valley Store Lot G-041 | Sunway Pyramid G1.70 | Paradigm Mall Lot UG-11 | Pavilion KL Lot 4.02.02 | Suria KLCC Lot C11 | Sunway Velocity Lot G-53, Ground Floor | AEON Tebrau City Lot G-22B, Ground Floor| KL SOGO Lot G-B17, GF Beauty Arcade
Read Also: Get Velvety Lips In Beautiful Spring Colours With innisfree Real Fit Velvet Lipstick