Crabtree & Evelyn's Goatmilk Bodycare Collection is a pure goodness of real and free-range goat's milk range that is formulated to soothe sensitive skin.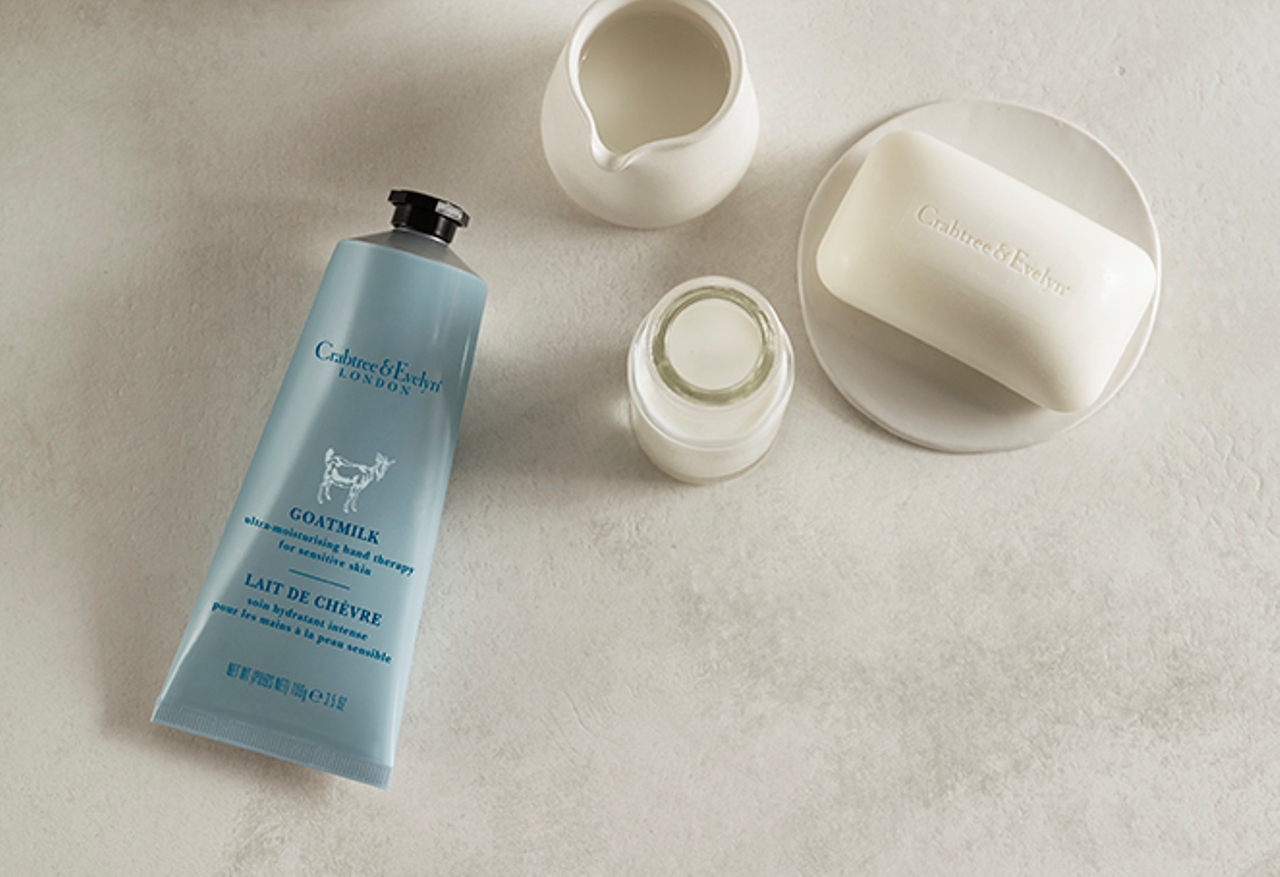 Sourced from a family-run farm in Pacific Northwestern USA, happy, hearty goats on the Mount Capra Farm run wild and free, feeding on lush, pesticide-free and chemical-free green grass. Each one of these happy goats gives fresh wholesome free-range milk.
Enriched with Crabtree & Evelyn's exclusive active Goat's Milk system, this comforting collection includes nourishing Oat Kernel, soothing Bisabalol, softening Allantoin and skin-conditioning Vitamin E. The cashmere-like MOISTURISING properties deliver luxurious care and comfort for SENSITIVE SKIN. Together, these skilfully blended ingredients provide expert care and comfort, creating a haven for sensitive skin.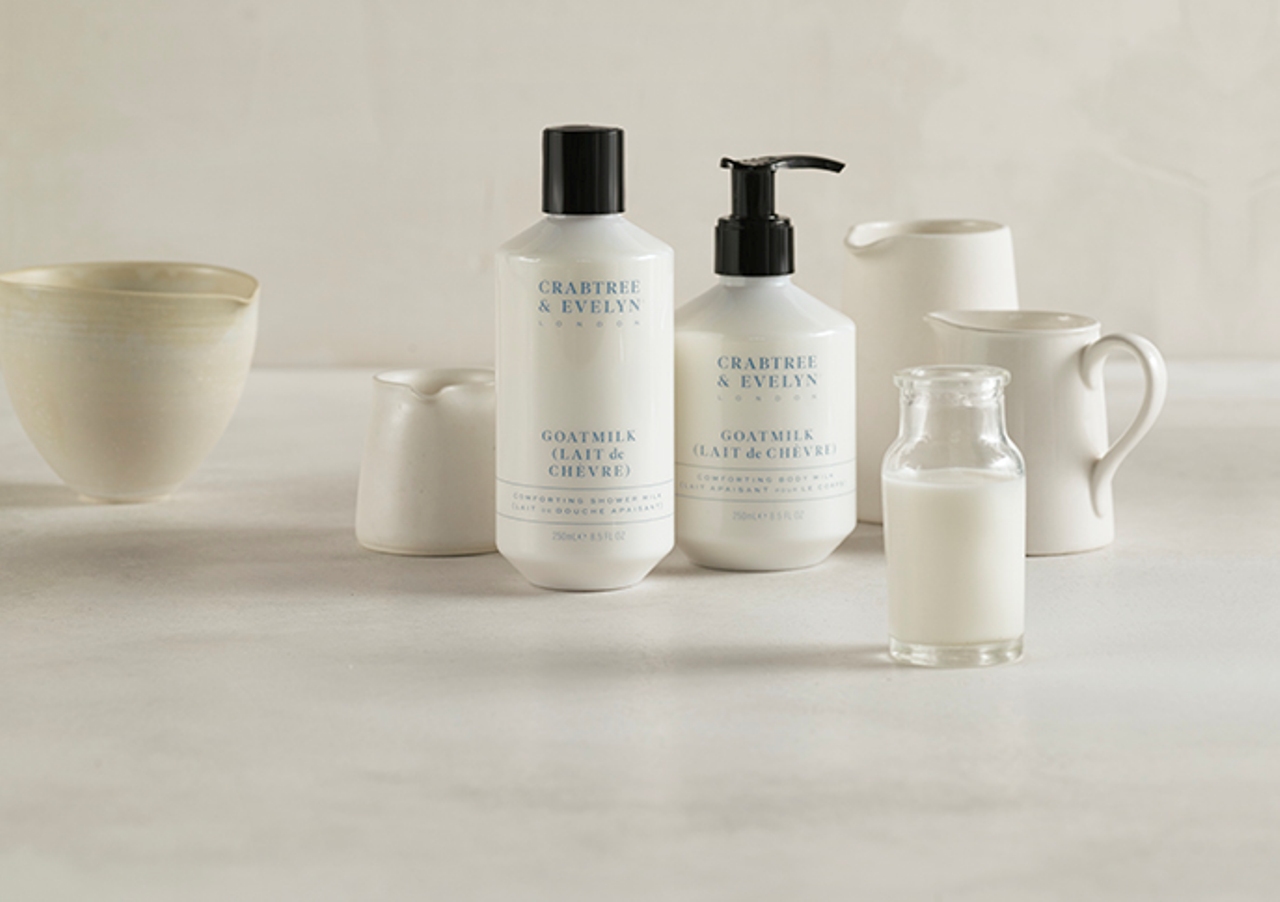 Crabtree & Evelyn Goatmilk Bodycare Collection comprises a shower milk, body milk, body cream, face and body soap, hand wash and hand therapy. Pouring, lathering and massaging with this clinically and dermatologist tested Bodycare Collection casts an instant enchantment over your everyday bathing, transforming routine into a magically reviving affair, leaving the skin comforted and cashmere soft.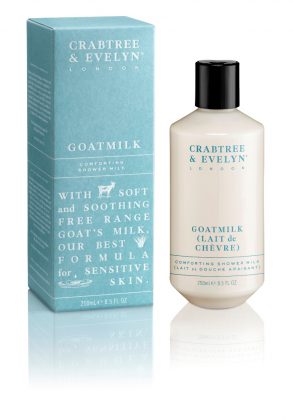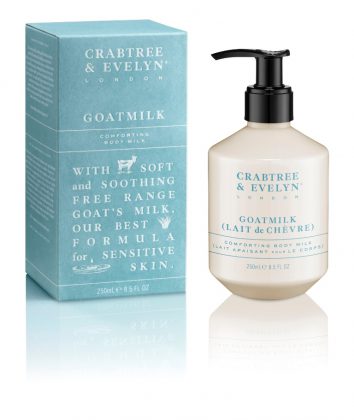 Crabtree & Evelyn Goatmilk Bodycare Collection is available from 15 September 2016 onward at all Crabtree & Evelyn stores. Visit crabtree-evelyn.com.my or follow Crabtree & Evelyn Malaysia on Facebook or Instagram @crabtreeevelynmy for more information.