First introduced in October 2015, Watsons own-label skincare product Water 360 ⁰ by Watsons has been given a new facelift. The products are now available in bright blue packaging with glossy gold cap.
Water 360 ⁰ by Watsons features mineral spring water-lock soothing and hydrating aquaface system, while the six types of minerals including zinc, sodium, iron, calcium, magnesium and silicon helps to rejuvenate and revitalize the skin. The new range also comes with zero mineral oil for delicate caring of the skin.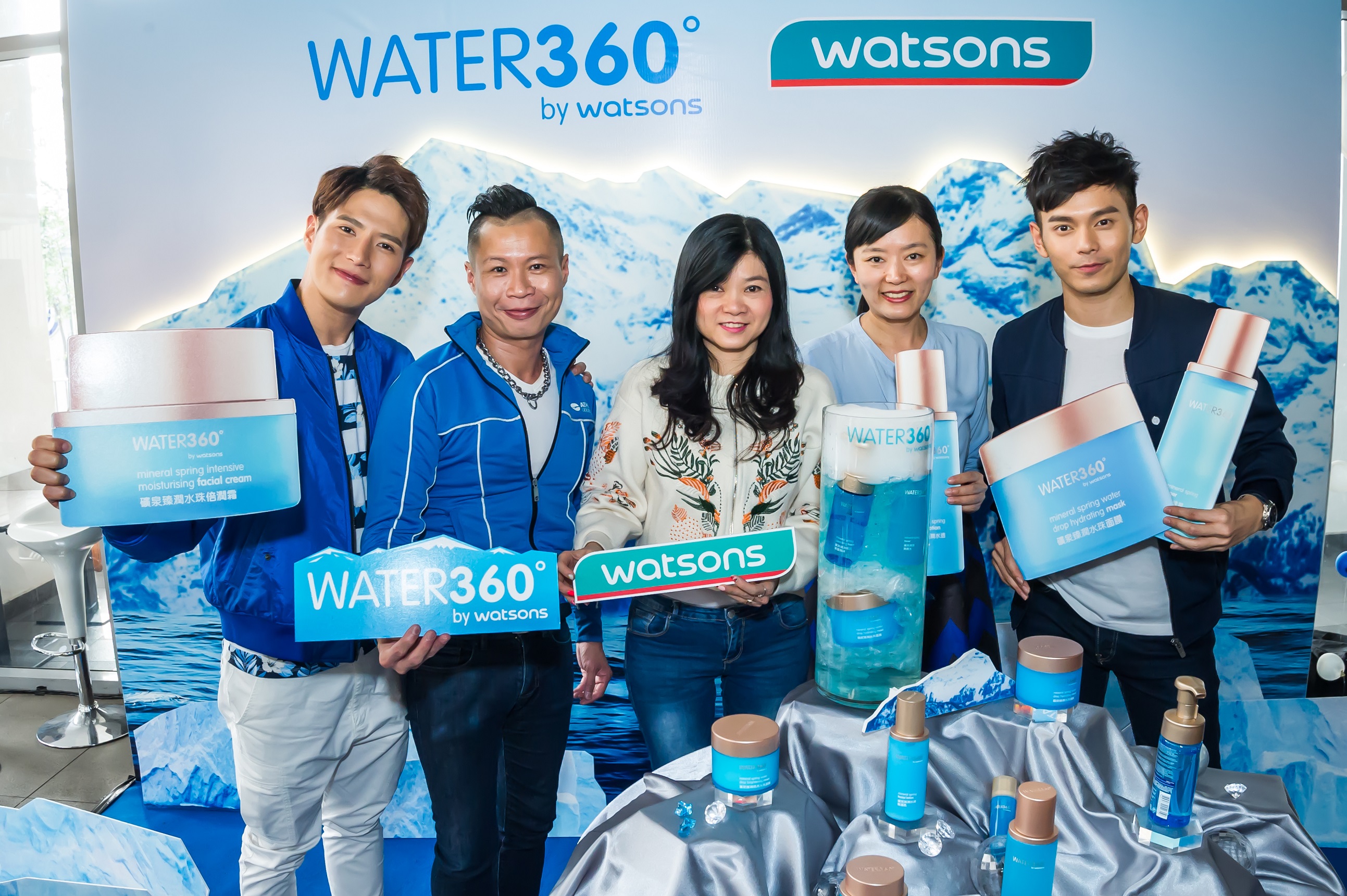 "To date, Water360⁰ by Watsons range has been sold more than 8.2 million pieces alone in 2016 in Asia," said Caryn Loh, General Manager and Country Head of Watsons Malaysia.
The hero product, Mineral Spring Water Drop Hydrating Mask is famous for its innovative cream mask formula that transforms into water droplets when applied.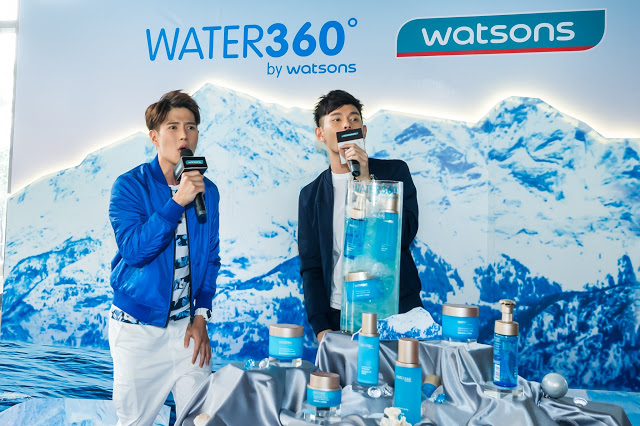 The launch of Water 360° by Watsons was in collaboration with singing duo sensation FS (Fuying & Sam). Both FS also sings the jingle for Water360⁰ by Watsons which also now enjoys heavy airplay on leading national radio stations.
The new Water360⁰ by Watsons retail price is from RM8.90 to RM63 and available in store and Online at www.watsons.com.my.
Read also: Tried & Tested: PINK by Pure Beauty "It's Pore Perfection"