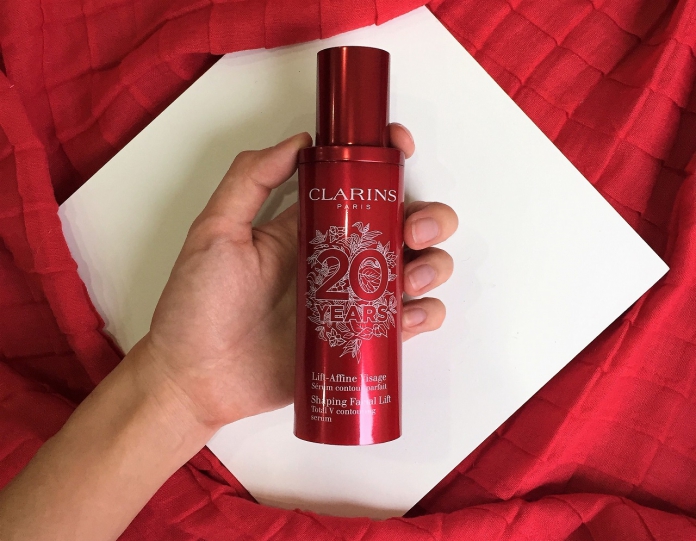 Since its launch in 1998, Clarins Shaping Facial Lift is still one of the pioneers in facial contouring serums in Asia with 120 beauty awards worldwide and has shaped over four generations of jawlines! Over 7 millions of serums sold since 2010!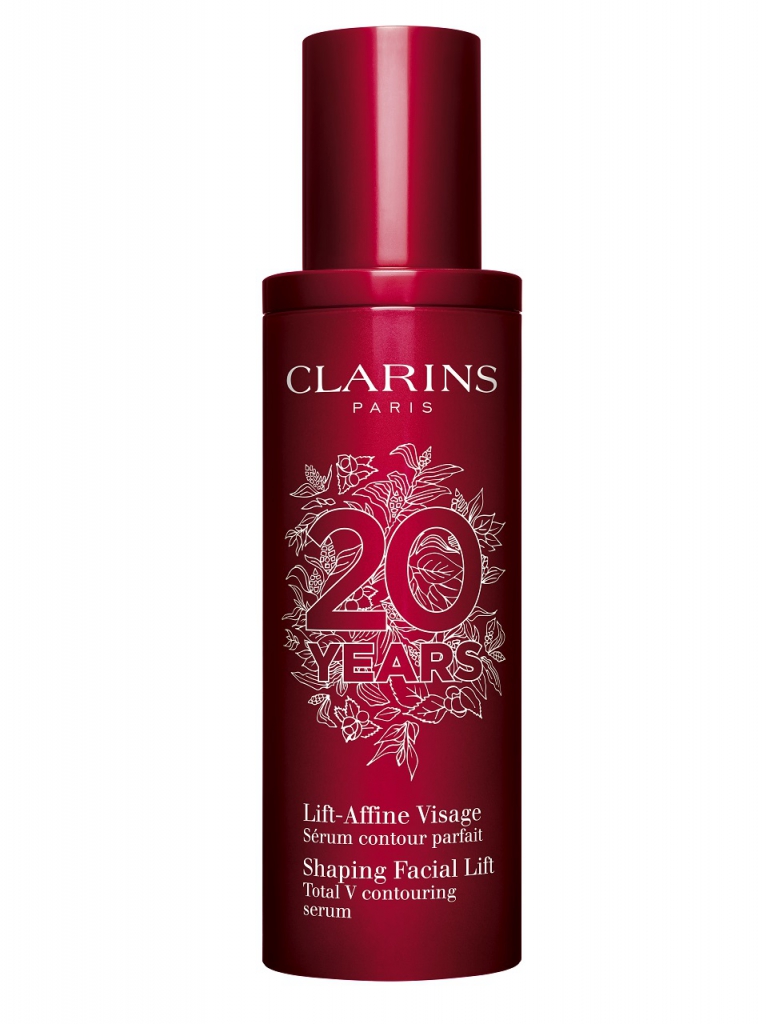 This year, it celebrates it 20th Anniversary with a limited edition design to honour the Asian women who inspired it and celebrate the pretigious story behind this cult-favourite.
Red and white to represent the Asian culture, Clarins, and its skincare expertise. With a delicate plant motif designed by a French artist to celebrate the science of plants and lastly, a touch of gold to represent the pride and prestige of Clarins heritage.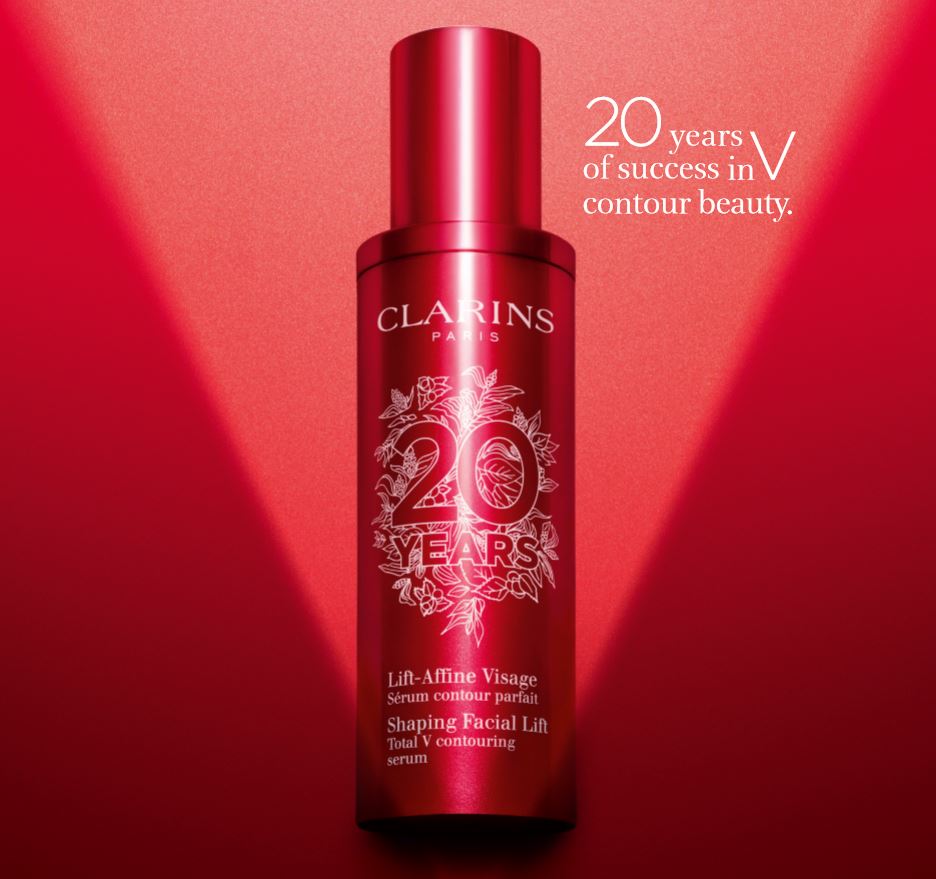 Here are the 3 powerful actions from 3 plant extracts that give your face the total contouring power:
Slim: Guarana extract helps to slim your face to define your cheekbones and reduce double-chin.
Depuff: Zerumbet ginger extract helps to depuff your face and brighten your complexion.
Lift: Kaki extract lifts your face to give your face a sharper line and tighter skin.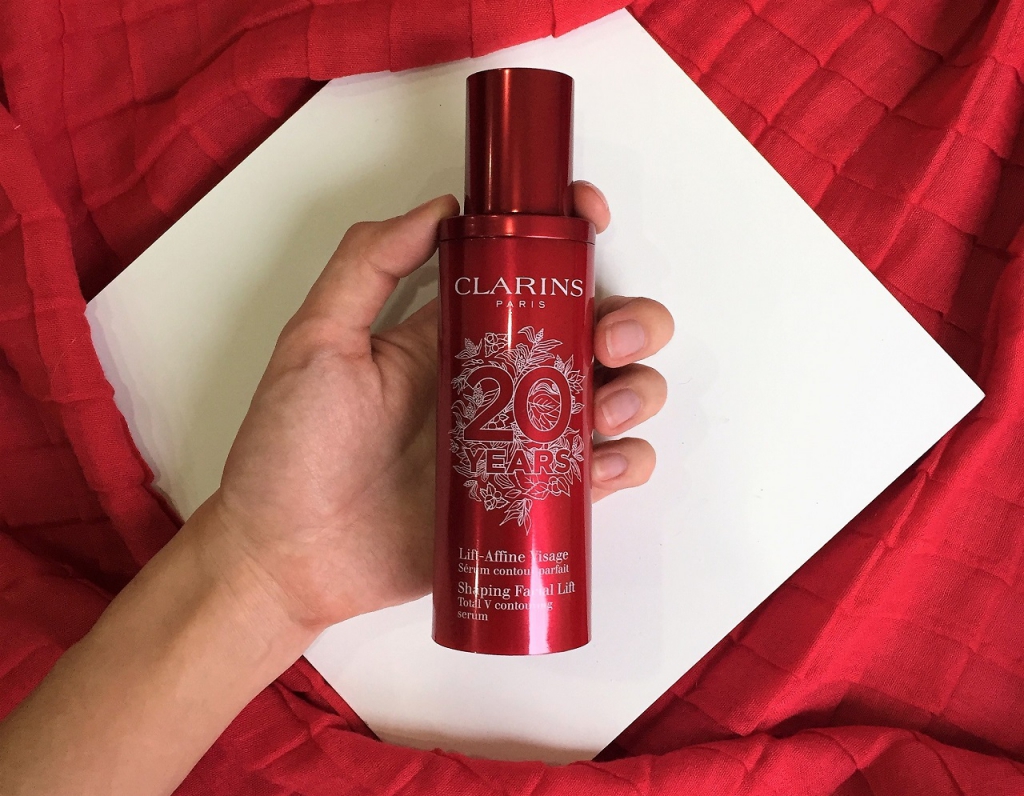 So add this Asian beauty favourite to your beauty routine to get you one step closer to your dream V-shape face.
Another limited edition release from Clarins, the White Flowers Collection which is made up of a highlighter, lip perfector, and two varieties of hand and nail treatment creams to give your skin a radiance boost.
The 20th Anniversary Limited Edition Clarins Shaping Facial Lift (RM385) & White Flower Limited Edition Collection is available at Clarins counters, skin spa, retail kiosks, and e-commerce from June 2018 onwards.
Read also: Spring Your Skin Back To Its Youth With The New Clarins Extra-Firming Creams