Biotherm celebrates this holiday season differently by giving back to the community, in line with Biotherm global sustainable program, Biotherm Water Lovers.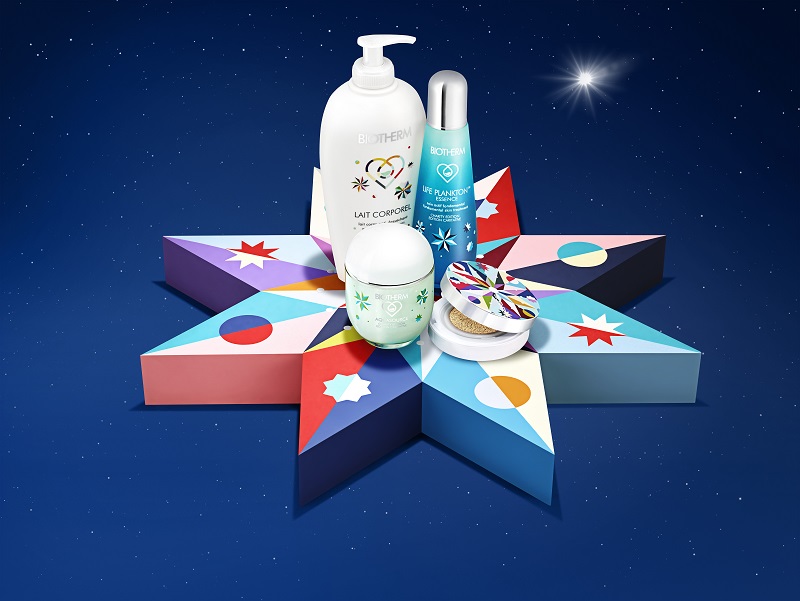 Biotherm Water Lovers program is the brand's global commitment to help protect life in water, from reducing water impact in product development to public-facing awareness drives and charity campaigns.
Biotherm collaborated with Hvass & Hannibal to transform their all-star products into a psychedelic kaleidoscope of stars this season. Proceeds from the limited-edition release of Life Plankton Essence, Aquasource, Aquasource Dry Skin, Aquasource CC Cushion, and Lait Corporel, will go to the Mission Blue research into climate change.
Since 2012, Biotherm Water Lovers has raised more than 350,000 euros, thanks to proceeds from limited editions of our most popular skincare products.
A sustainable water management is always at our heart of a long-term environmental strategy. To support this, Biotherm Malaysia collaborates with Soara Industries, a social enterprise to help rural communities develop sustainable, ecological and easy-to-maintain systems ensuring clean safe drinking water. With a minimum donation of RM50. All proceeds will go to Saora Industries to provide solar powered water penetration system to deliver clean safe drinking water to rural communities.
Biotherm Christmas edition products are available at Biotherm counters nationwide.
For more information, visit livemore.biotherm.com or visit www.biotherm.com.my. Get the latest updates on Biotherm Malaysia's Facebook.
Read also: Biotherm Homme Shares David Beckham's Story Of My Life And Launch Of The Force Supreme Life Essence