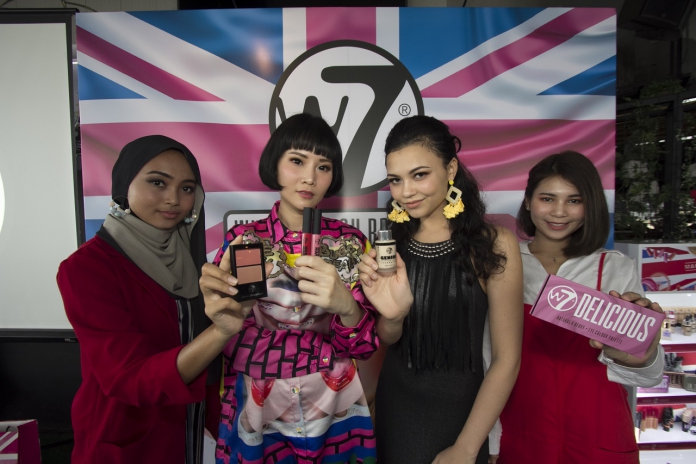 Hailing from the UK, W7 Cosmetics has made its way to Malaysia, distributed by Asia Healthcare (distributor of health and skincare products) and it's exclusively available at selected Guardian stores nationwide.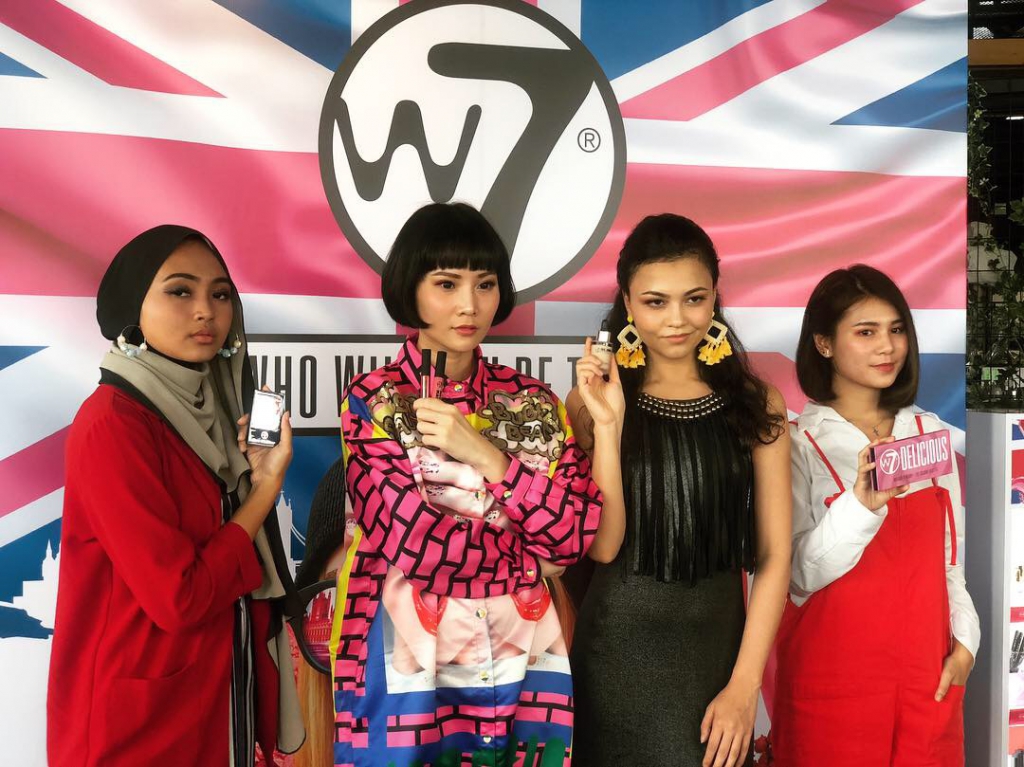 Themed around "Who Will You Be Today", W7 is an extremely creative, designed-focused makeup brand that brings an extensive range of cosmetic products for every young and fashion forward individuals who are seeking to transform their looks instantly at an affordable price, think, everything is priced from RM20 onward to below RM100.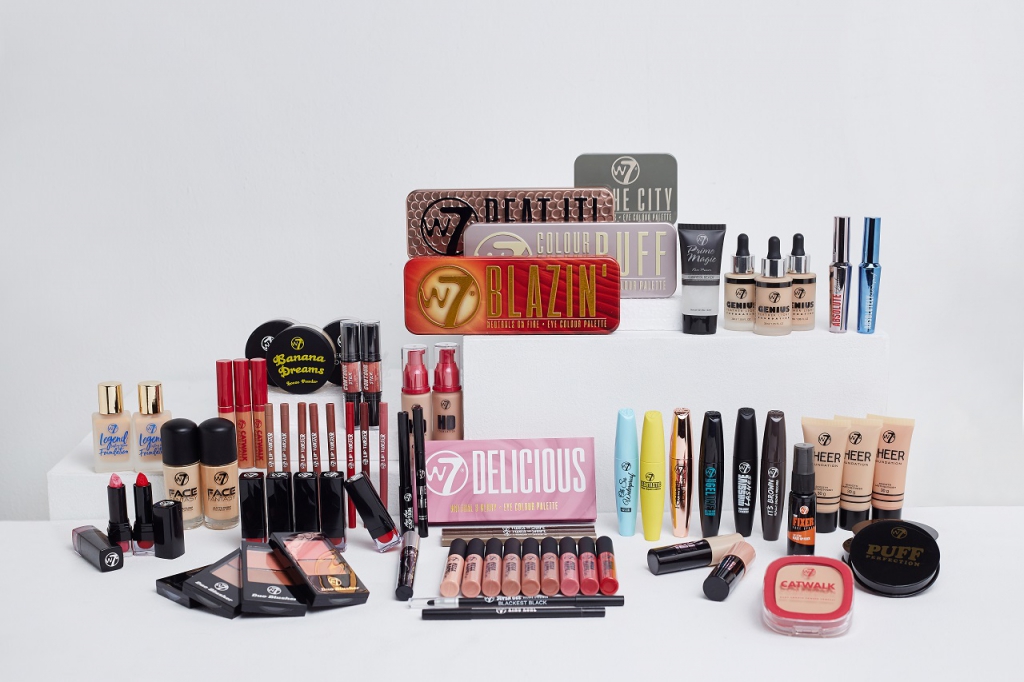 Coined after a postcode – W7 in West London, the UK-based cosmetic brand uses only the
finest ingredients in the formulations and innovations of all its products and are free from heavy metals such TBTO (preservative) and other harmful ingredients. Raw materials used in the formulation of all W7 products also complied with the strictest worldwide regulations (USA, Canada, EU, Japan & Asia). W7 is against animal testing and has never tested any of its products on animals.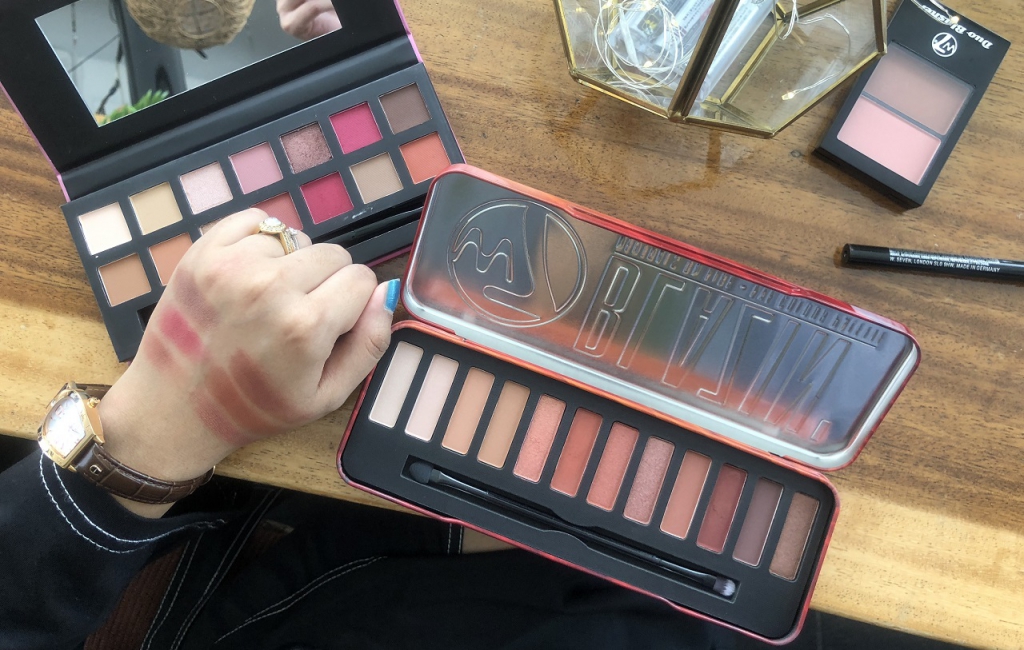 Unlike any other ordinary colour cosmetics, W7 cosmetic products also feature eye-catching
packaging designs alongside diverse product names that mirror the overall brand
personality. "The W7 product packaging and names are creatively crafted not only to excite
customers, but we also hope that the individuality of each product is able to reflect and
create buzz around the brand," explained Shereen Chiew, Asia Healthcare Marketing
Manager during her product presentation.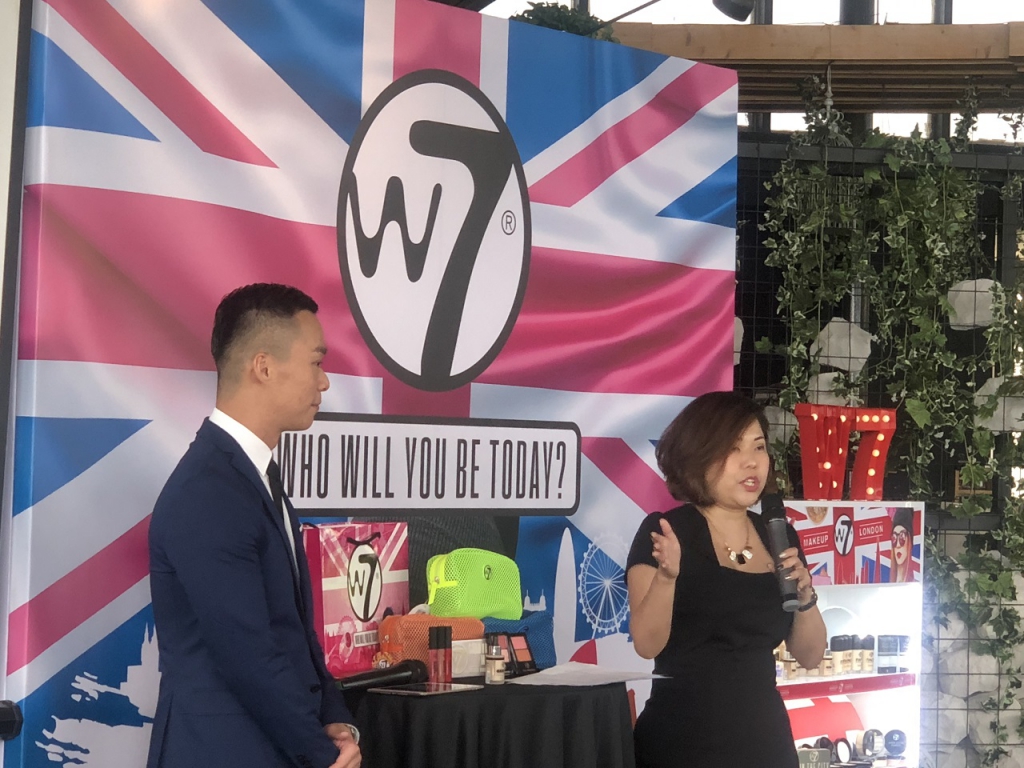 Among W7's hero products include the Colour Me Buff Eye Shadow Palette (with 12
shades), Delicious Eye Colour Palette (with 14 shades), Mega Matte Lips Lipstick and its current best sellers include the Genius Feather Light Foundation, Blazin' Eye Shadow
Palette (with 12 shades) and Duo Blusher. "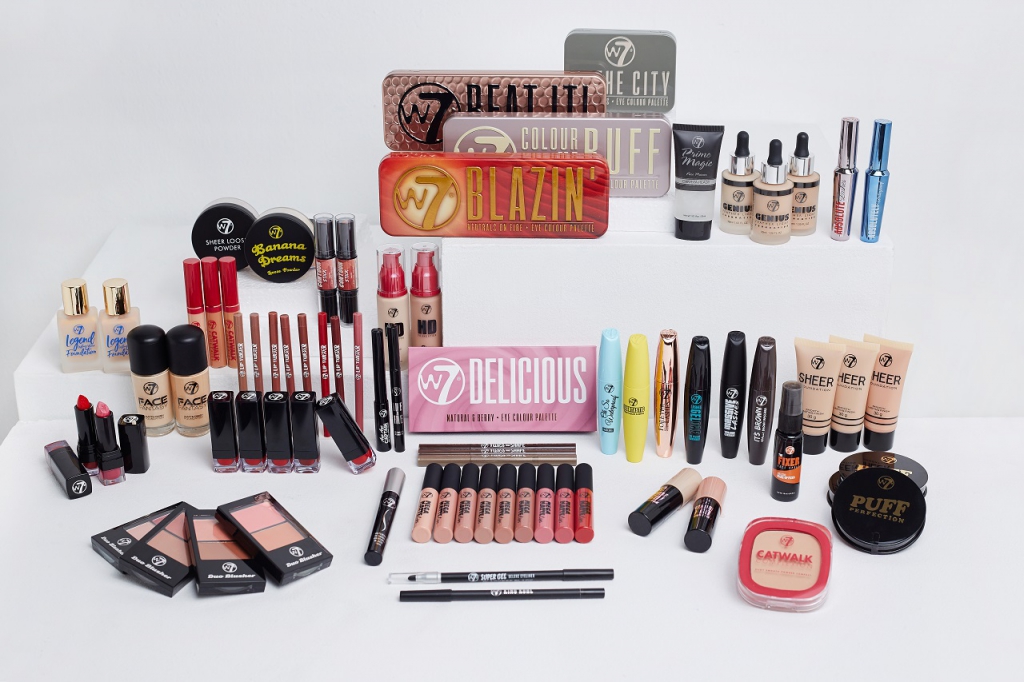 The W7 Makeup Product Range is made up of Makeup Primer, Foundation, Concealer, Face Powder, Contour Makeup, Highlighter, Blusher, Fixer, Eyeshadow, Eyeliner, Mascara, Eyebrow Pencil, Lip Liner and Lipstick. See what W7 has in store for you!
Face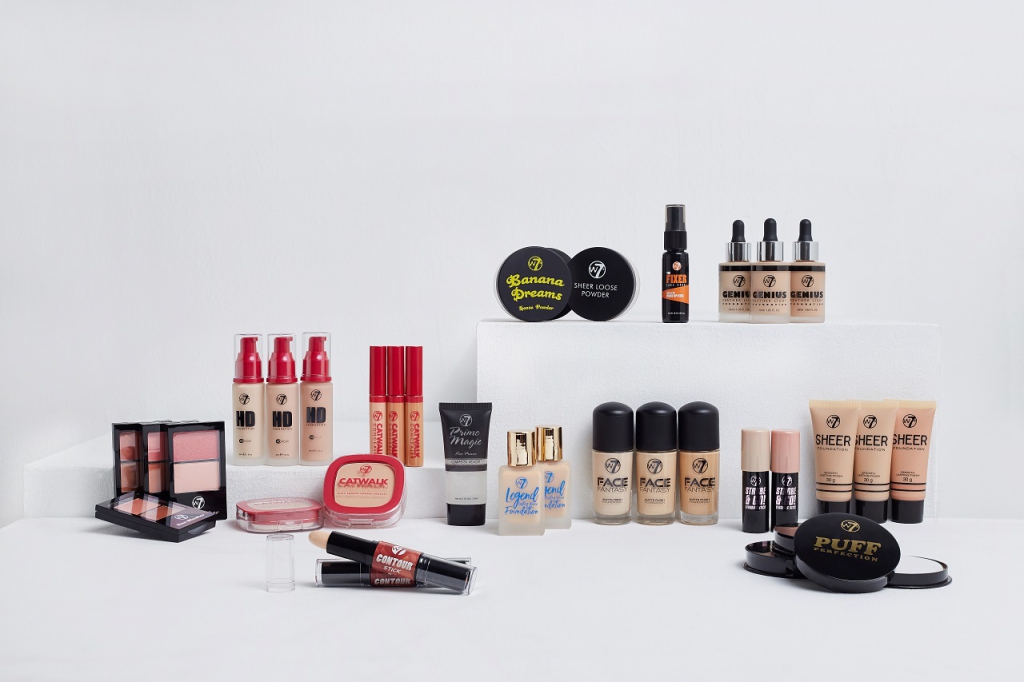 Prep your base with the Prime Magic Face Primer (30ml), RM36.70 that gives you smooth and perfect base before makeup application and it's transparent so it's suitable for all skin tones.
With up to 5 types of Foundations to choose from and each range has an array of shades for light to medium skin tones, find out which of them gives you your favourite finish!
Face Fantasy Matte Finish Foundation (30ml), RM46.13: This creamy medium coverage foundation dries to an even, matte finish while keeping your skin hydrated and looking fresh all day. Comes with a pump for consistent and easy application. Available in 3 shades, namely Buff, Medium Beige and Sand.

Genius Feather Light Foundation (30ml), RM41.41: Developed to bring a long-lasting finish (up to 12 hours!) with a feather light formula, Genius provides natural and consistent coverage leaving you with a smooth complexion and a dewy glow. Comes with innovative dropper applicator to prevent clogged up pumps and messy bottles. It's available in 5 shades –Fresh Beige, Buff, Early Tan, Natural beige and Sand Beige.

HD Foundation (30ml), RM34.81: A rich and creamy foundation formulated to give an excellent, long-lasting full coverage. Have your face base last up to 12 hours without feeling heavy and thick on the skin. Available in 5 shades –Buff, Natural Beige, Early Tan, Fresh Beige and Sand Beige.
Legend Lasting Wear Foundation (28ml), RM41.41: Super light-weight formulation that sits comfortably on the skin all day long through thick or thin. Available in 4 shades –Fresh Beige, Natural Beige, Sand Beige and Buff.
Sheer Foundation (30g), RM24.43: A fine liquid foundation that gives an even coverage for those who want a lighter feel to their foundation. Also gives a smooth, lasting finish in a handy, easy to use tube. Available in Natural Beige, Nude, Sand, True Beige and Biscuit.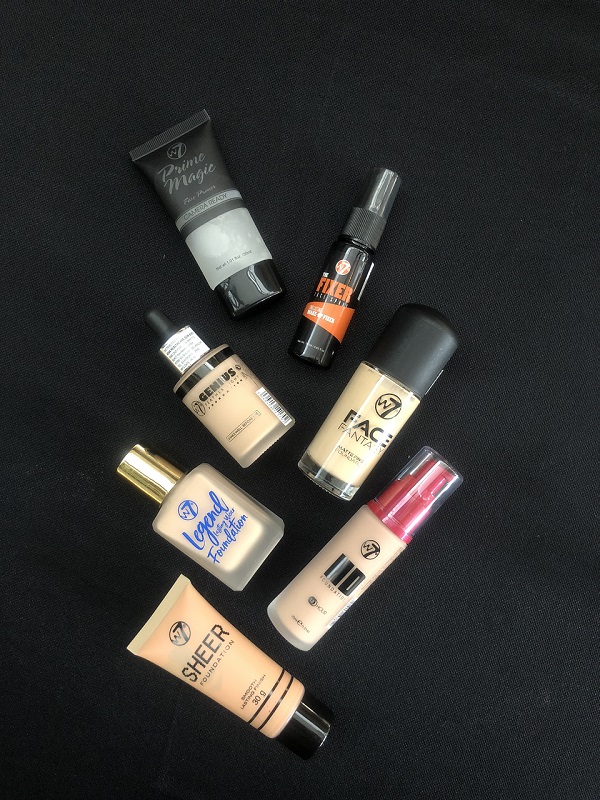 W7 Cosmetics is bringing in one type of concealer, Catwalk Concealer (9ml), RM23.49, it has a creamy consistency and long-lasting formula to cover, camouflage and hide blemishes and redness. Available in 3 shades, namely Light, Fair and Medium.
Set your base with any of the 4 types of face powder the brand has. Each comes with a variety of colour range too.
Banana Dreams Loose Powder (20g), RM36.70: An ideal product for setting make-up, camouflaging undertones and contouring without giving off a cakey look. Can be used under the eyes for highlighting purposes as well as the T-Zone.
Sheer Loose Powder (16g), RM34.81: Fine loose powder, use a light dusting to seal make-up and prevent shiny appearance. Available in 4 shades –Ivory, Biscuit, Natural Beige and Honey.
Catwalk Complexion Compact Powder (7g), RM33.87: Silky smooth powder compact complete with mirror and sponge. Available in 3 shades –Medium Beige, Beige and Translucent.
Puff Perfection (10g), RM24.43: This amazing all-in-one cream powder compact formula glides on effortlessly giving long lasting, flawless coverage for a radiant appearance. Available in 4 shades, namely Fair, Medium Beige, New Beige and Translucent.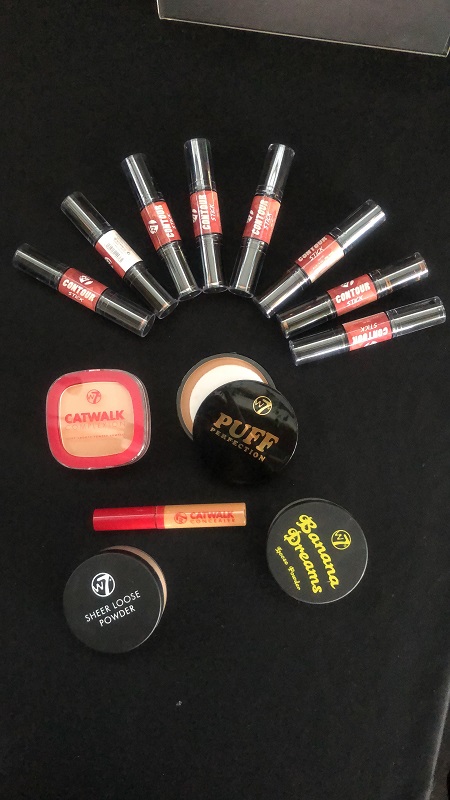 Not forgetting the contour and highlight.
Contour Stick (4g each), RM34.81: A handy handbag size tube, one end contains a super creamy, and easy to blend contour shade, the other end contains an ivory highlighter. Perfect for precision. Available in 4 shades– Natural, Medium Deep, Fair and Medium.
Strobe & Go! Strobing Stick (5g), RM31.04: Sits lightly on skin and lasts all day and night. Apply along cheekbones and wherever that light hits for an instant pop of highlight. Available in 2 shades– Pink Light and Moonlight.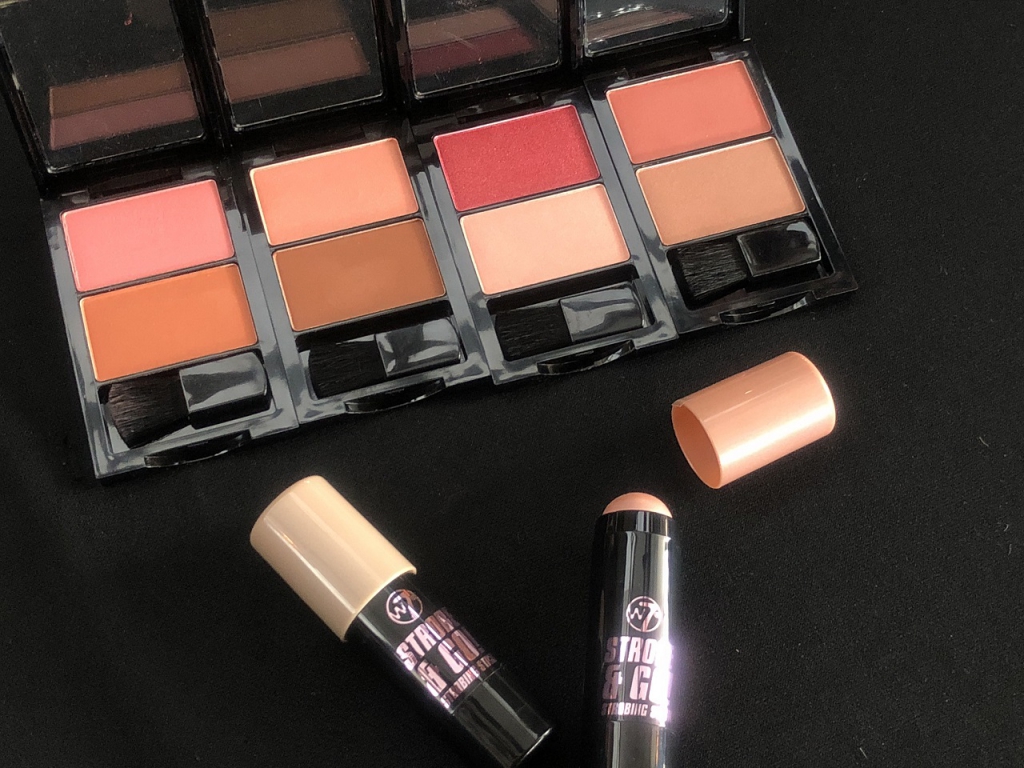 Add colours to your cheeks with the Blusher (7g), RM21.60, a duo of colour in a handy compact. Available in 4 shades:
01–Peachy Pink tone and warmer Dusty Brown.
02–Delicate Pink and Deep Rose, both with a hint of Gold shimmer.
03–Deep Tan and Bold Rose.
04–Dark Tan combined with a delicate Peachy Pink and Gold shimmer.
Set it all with The Fixer Face Spray (18ml), RM25.38, a fine setting spray that helps prevent smudging and sets make-up in place and leaves a fresh, dewy finish.
Eyes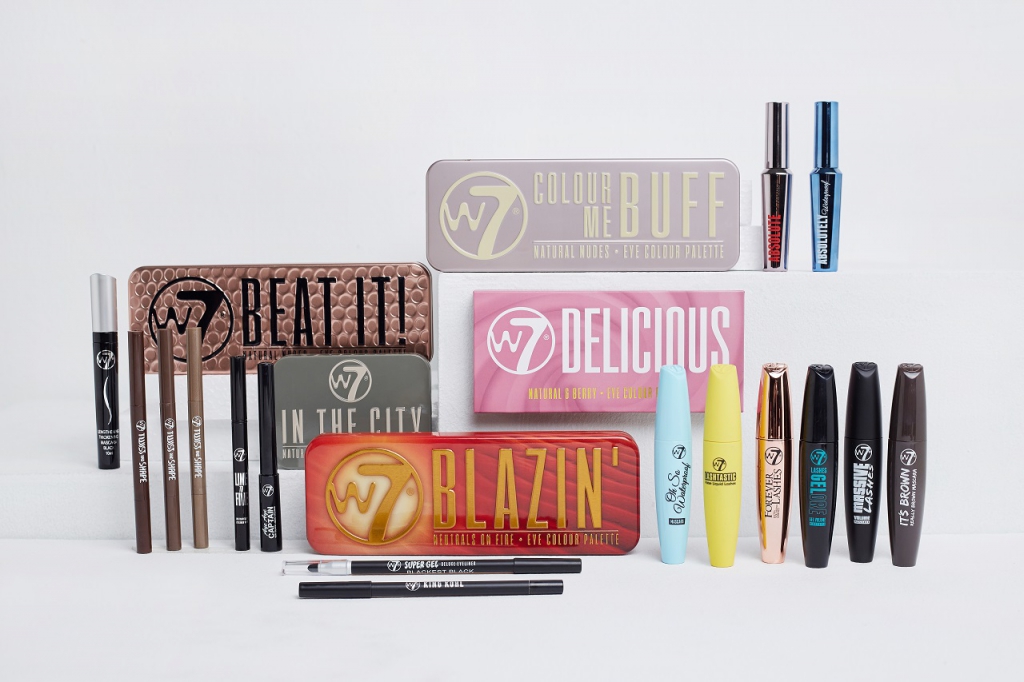 Deck your eyes with 5 of its pretty and affordable eyeshadow palettes!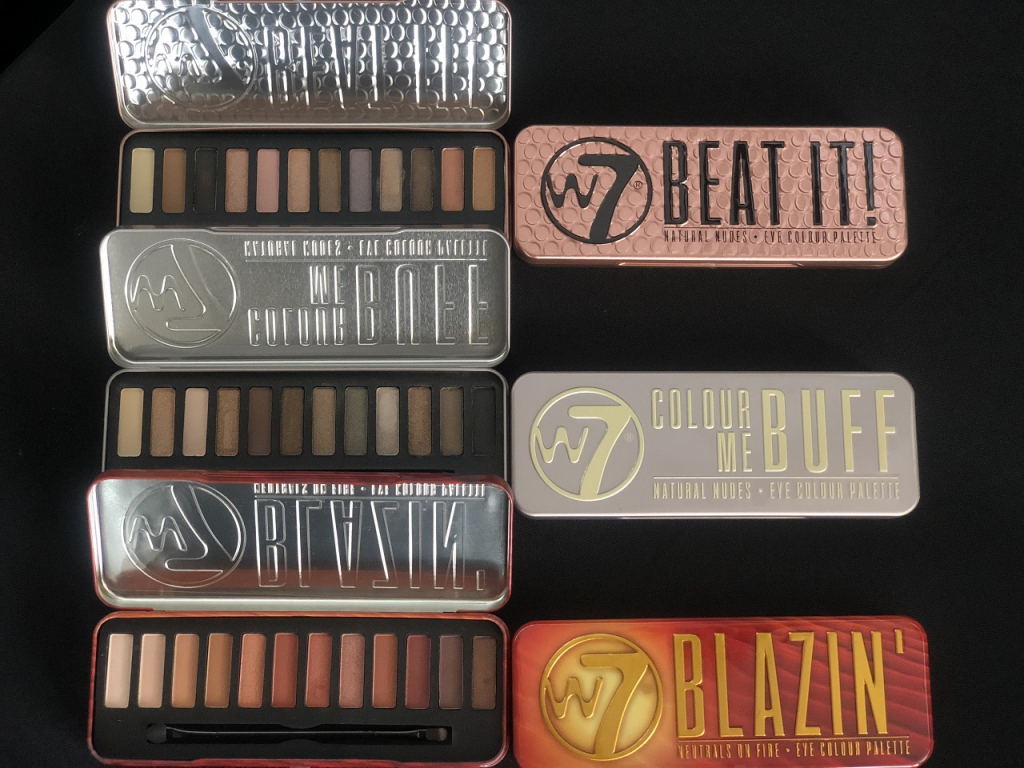 Colour Me Buff (15.6g), RM53.68: Contains 12 powdered eye shadow shades featuring colour range from Pinky Nudes to Coppers and Brown that are long-lasting and blendable.
Blazin' (15.6g), RM53.68: Contains 12 powdered blazing matte and shimmer eye shadow shades from Natural Nudes to Warm Hues such as Oranges and Browns.
Beat it! (15.6g), RM53.68: Contains 12 powdered eye shadow with a selection of matte and shimmer shades of Nudes, Pinks and Coppers.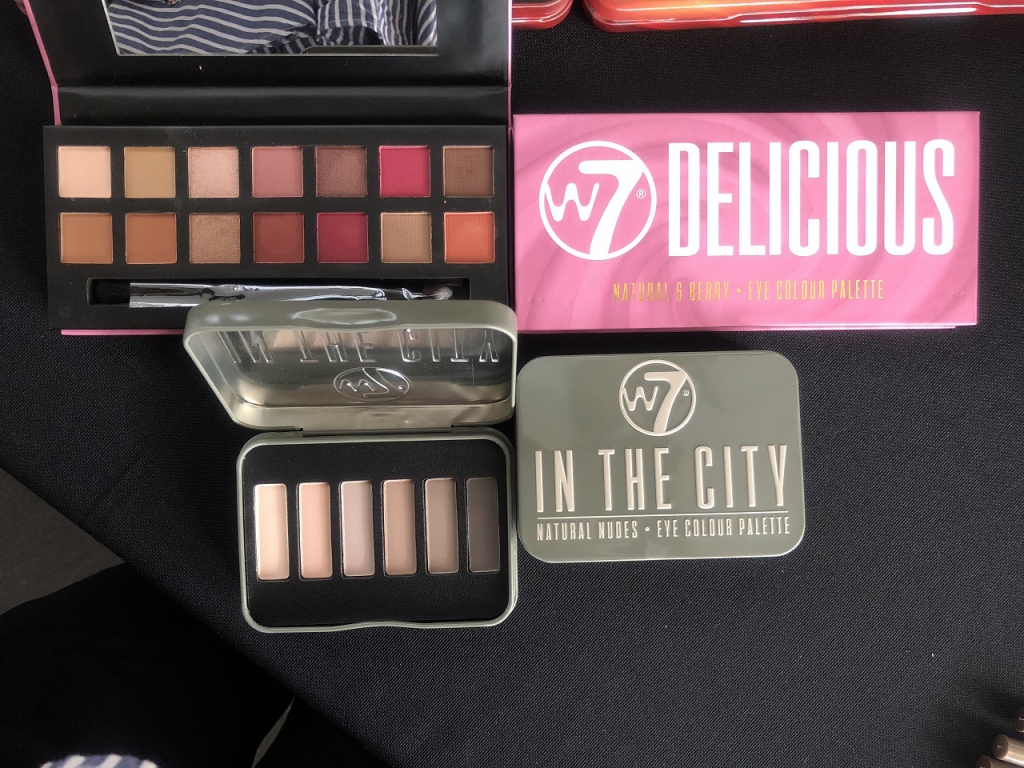 Delicious (11.2g), RM53.68: An on-trend, vibrant eye colour palette featuring a range of 14 shades with a combination of nudes to browns, pinks to plums and creams to oranges in glitter, matte and shimmer textures.
In The City (7g), RM34.81: Contains 6 powdered matte eye shadow shades of the perfect combination of pink nude tones to light browns.
Whether you like to use a liquid or a pencil eyeliner, take your pick from its 4 eyeliner variants.
Line to Five Waterproof Eyeliner Pen (1.2ml), RM31.04: Black eyeliner with a fine nib to enable superior definition. Outline and define, create curves, flicks and enhance almond shaped eyes.
Super Gel Deluxe Eyeliner Blackest Black (1.5g), RM25.38: Soft gel pencil to create the perfect, fine outline for eyes.
Aye Aye Captain Very Black Liquid Eyeliner (5ml), RM27.26: The superfine brush found in Aye Aye Captain enables you to create the most delicate of lines and flourishing flicks.
King Kohl Eye Pencil Black (1.2g), RM22.55: A soft kohl eye pencil which allows you to define your eyes with solid lines or smudged smoke effects for a softer feel.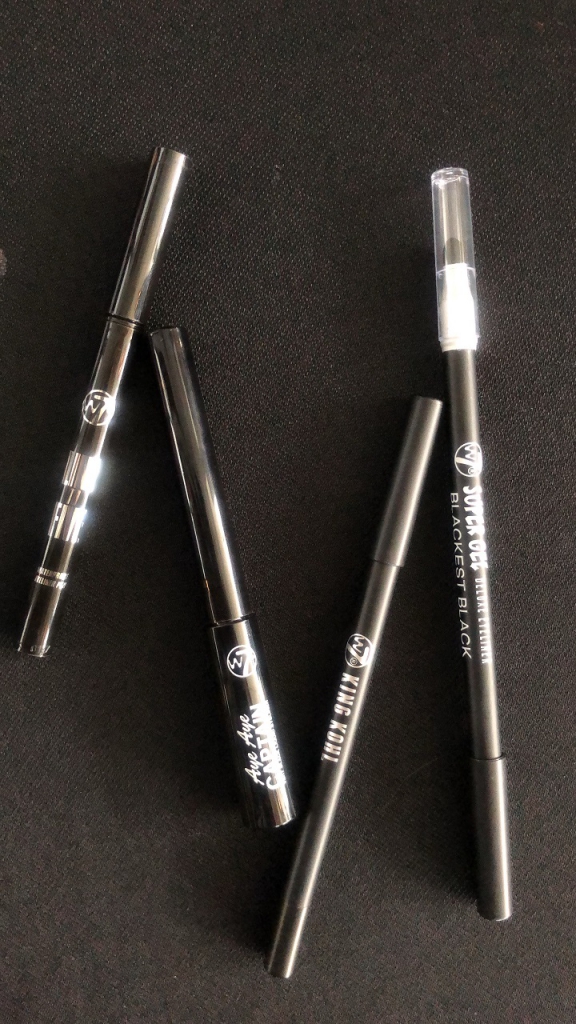 Twist & Shape Combi Eyebrow pencil (RM27.26) is an angled and highly pigmented eyebrow colour that comes with a built-in spoolie brush to comb and maintain those pesky hairs. It comes in 3 variants such as Blonde, Brown and Dark Brown.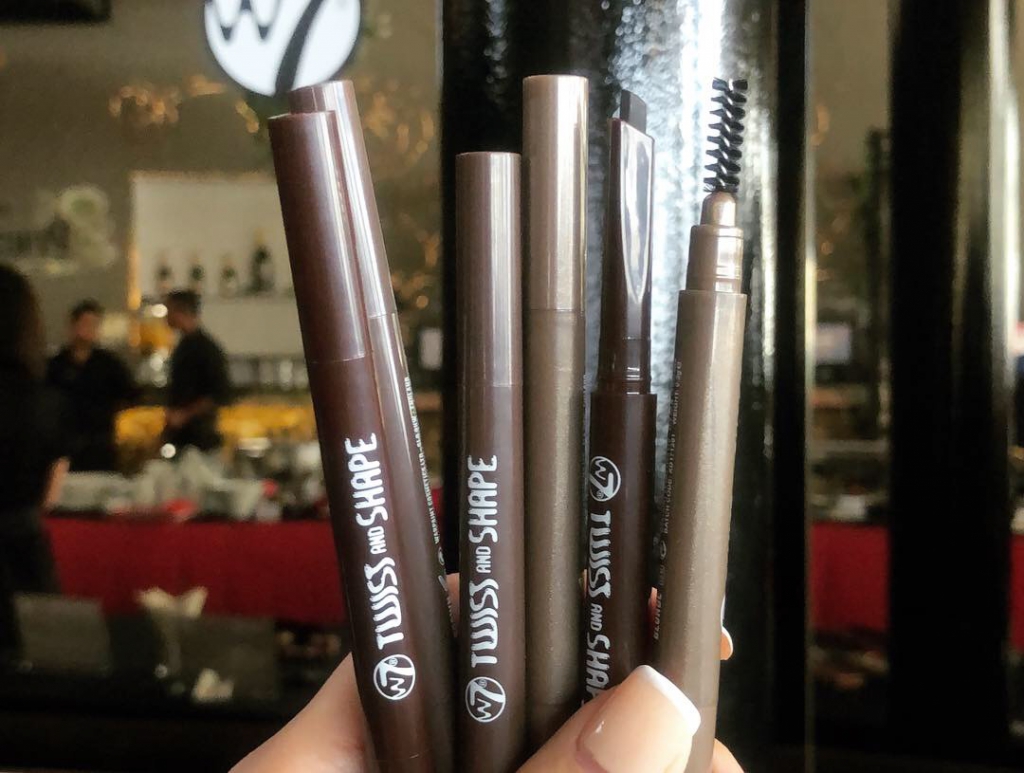 W7 Cosmetics has up to 9 variants of mascara to suit every lash need!
Absolute Lashes Mascara (13ml), RM34.81: A black mascara with a soft, spiked brush that boost volume, length and add extra curl to give you brilliant, bold lashes.
Absolutely Waterproof Mascara (10ml), RM34.81: The same bold formula but waterproof!

Massive Lashes Volume Mascara, (15ml), RM31.98: This extra black formula and hourglass-inspired wand volumises lashes and helps emphasise the eyes.

Oh So Waterproof Mascara (15ml), RM34.81: Blackest of black, waterproof mascara, ideal for spring showers and swimming pools.

Forever Lashes Extra Volumizing Mascara (15ml), RM34.81: Get lashes that go on forever. Its gold casing and long-lasting formula make this product your most prized possession.

It's Brown Really Brown Mascara (15ml), RM31.98: The brown colour creates a lighter, warmer look for those who need less of a smoke or just want something different.

Lengthening Thickening Mascara (10ml), RM28.21: For long, long black lashes.

Lashes Gelore Gel Volume Mascara (15ml), RM34.81: A flat ended mascara brush that emphasises and lengthens lashes. The Gel like formula makes application smooth and simple and therefore lashes stay in place all day.

Lashtastic False Liquid Lashes Mascara (15ml), RM31.98: Lashtastic's thick barrel wand and short bristles help create big, bold, beautiful lashes.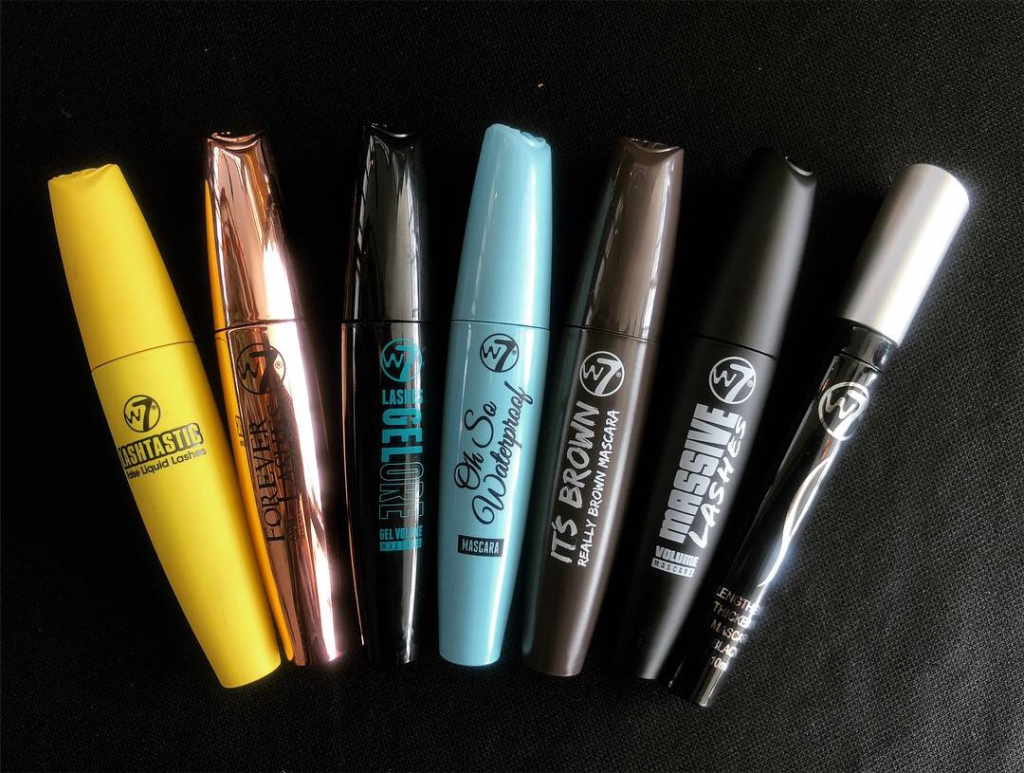 Lips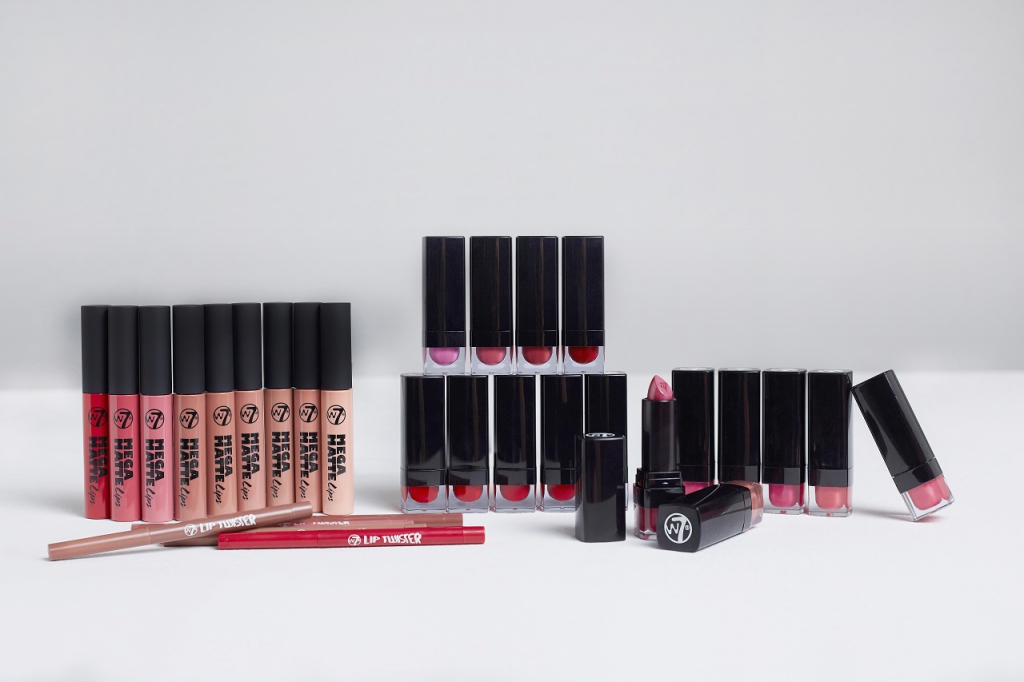 Lip Twister (RM21.60) creamy lip pencils are retractable and comes with a sharpener at the end too so you get precise lines any time. It comes in 8 shades such as Red, Nude, Pink, Brown, Very Nude, Nude Dude, Champagne and Rust.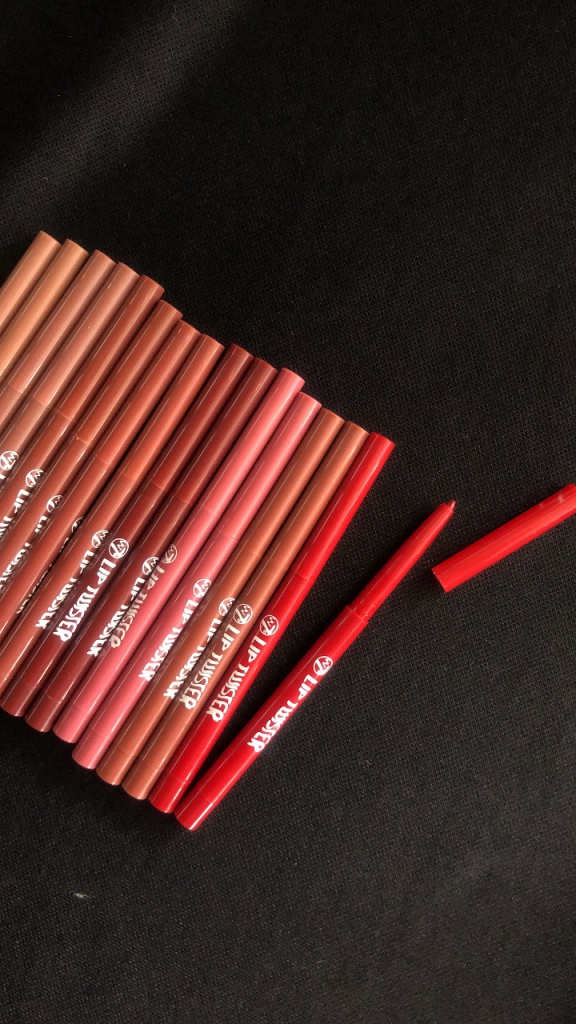 Kiss Matte Lipsticks (RM25.38) comes in 4 shades:
Vampires Kiss – Deep red matte lipstick.
Tender Touch – Light pinky nude matte lipstick for a natural look.
Damson – Deep plum tone matte lipstick suits most skin tones.
Portofino – Bright pink matte lipstick.
While its Kiss Lipsticks (RM25.38) comes in 14 shades:
Pink Sand– A creamy rich nude.
Summer Fling– A coral nude.
Candy Dream- Delicate pastel pink.
Fuschia– Bold bright pink.
Lollipop– Pale pink lipstick with a hint of shimmer.
Raspberry Ripple– Bold raspberry pink.
Negligee– Candy pink shade.
Kir Royale– Pink with purple undertones.
Pillar Box– A brilliant clear red.
Scarlet Fever– Bold bright red with orange notes.
Poppy–Bold blue red.
Ruby Red– A true red.
Chestnut– Dark red with a hint of nut-brown.
Forever Red– Deep wine red.
See all the lipsticks here.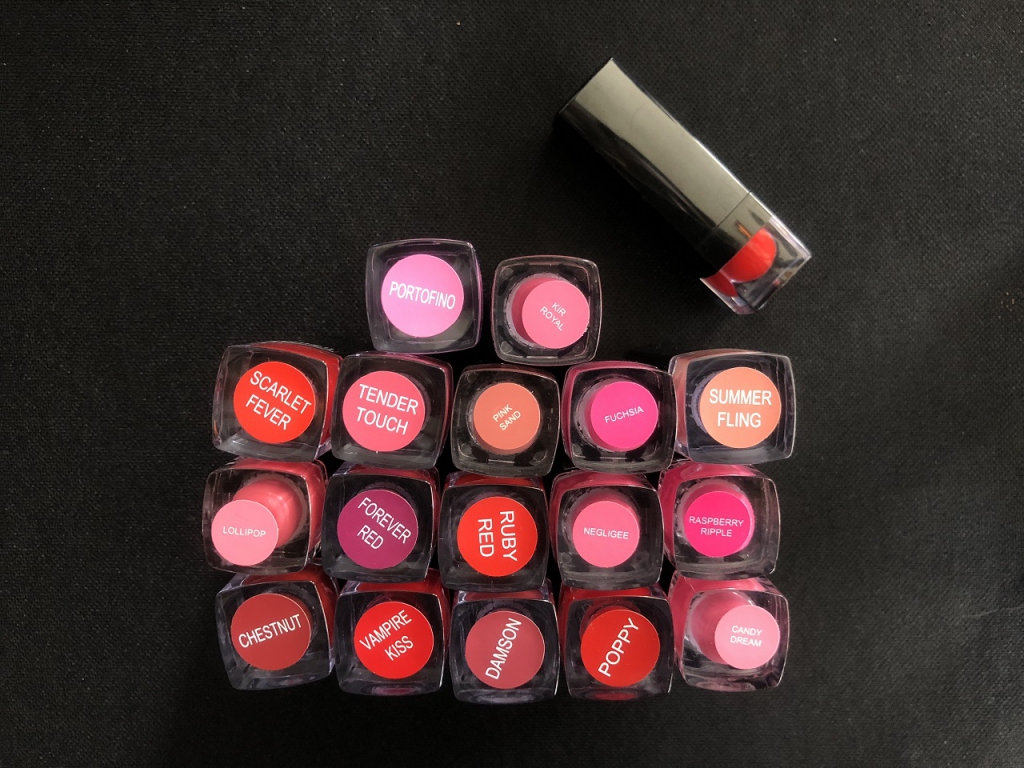 Mega Matte Lips (RM25.38) have a creamy, moisturizing texture that is pigmented and last all day. It comes in 9 shades namely Sinful, Hasta La Vista, Oddball, Two Bob, Loaded, Mega, Caked, Filthy Rich and Billionaire.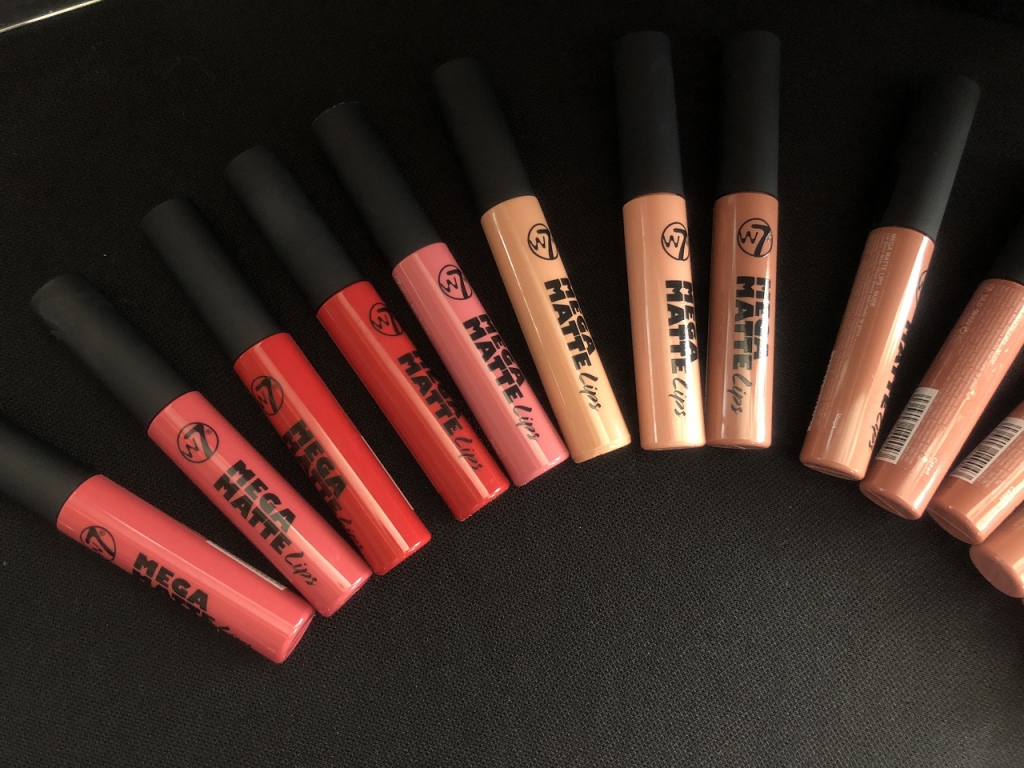 You can find W7 Cosmetics exclusively at selected Guardian Malaysia stores nationwide.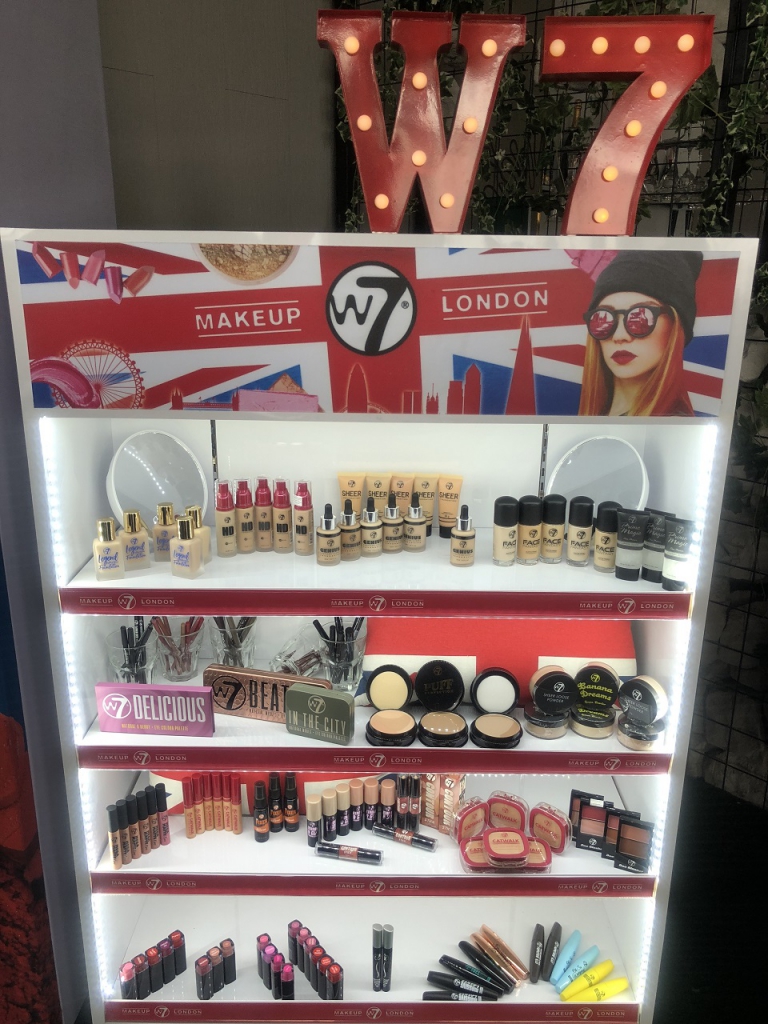 Follow W7 Cosmetics Malaysia on Facebook and Instagram for the latest updates.
Read also: #Scenes: "Shop Your Way To Korea" At Guardian Malaysia