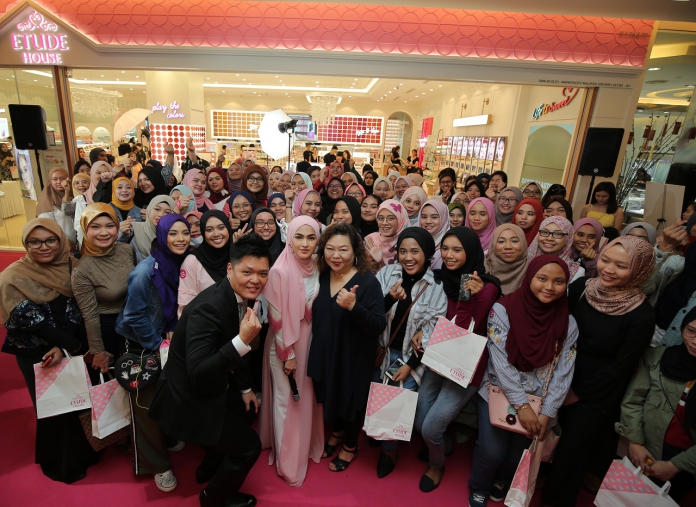 Last Friday, Etude House Flagship store was buzzing with Elfira Loy's biggest fans as the brand unveiled the Etude House X Elfira Loy, Your Color-Full Guide collaboration with Elfira Loy in store.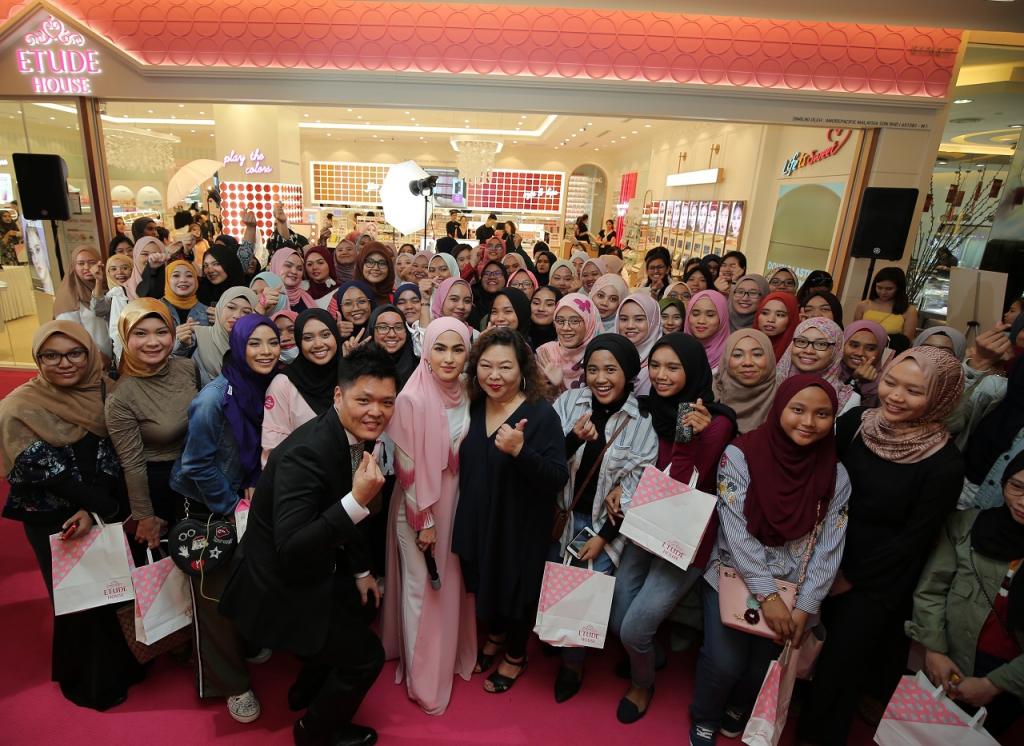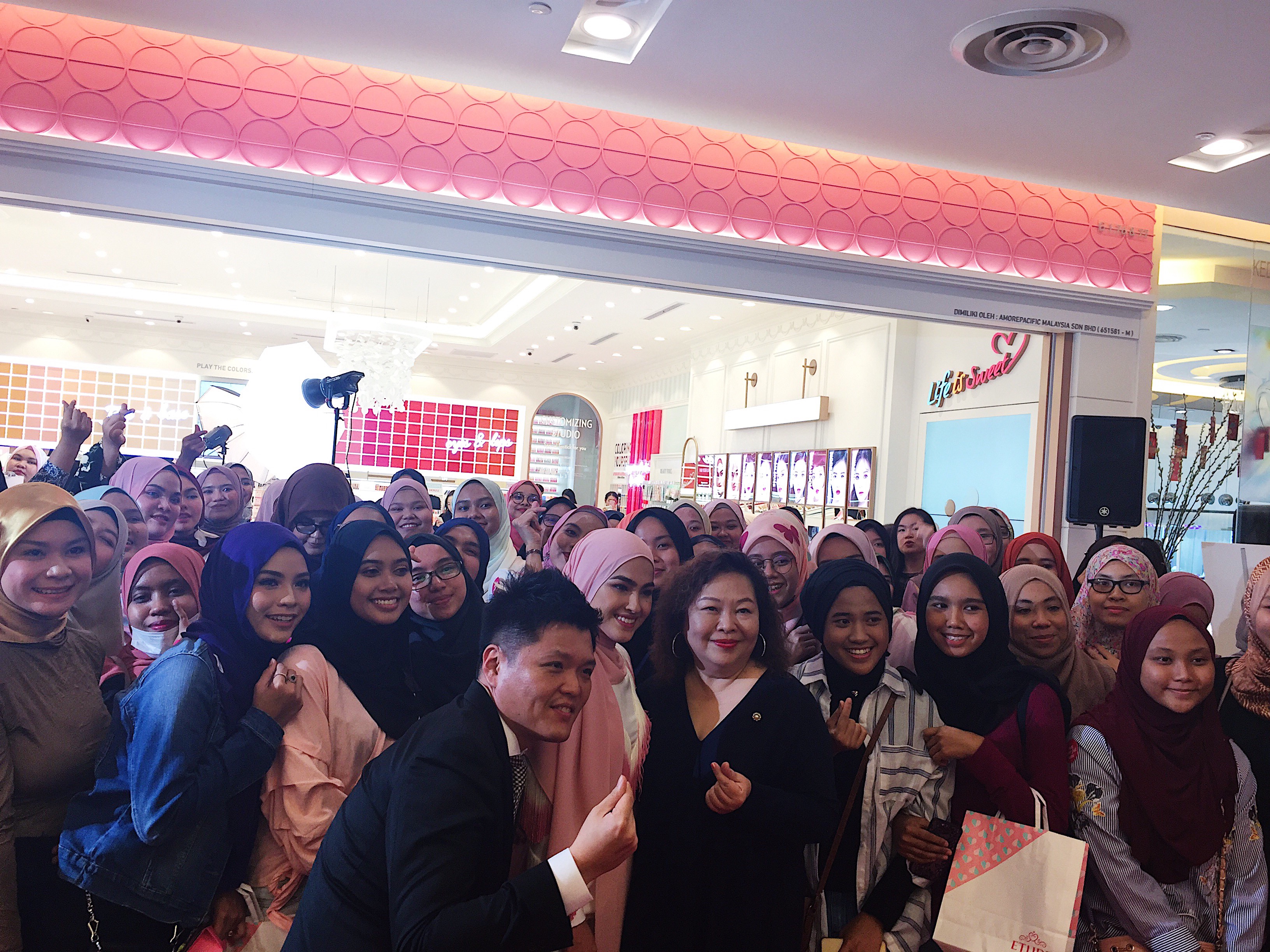 Yaya Zahir emceed the event where Elfira got to share her favourites, meet her fans and gave out some Etude House goodies too.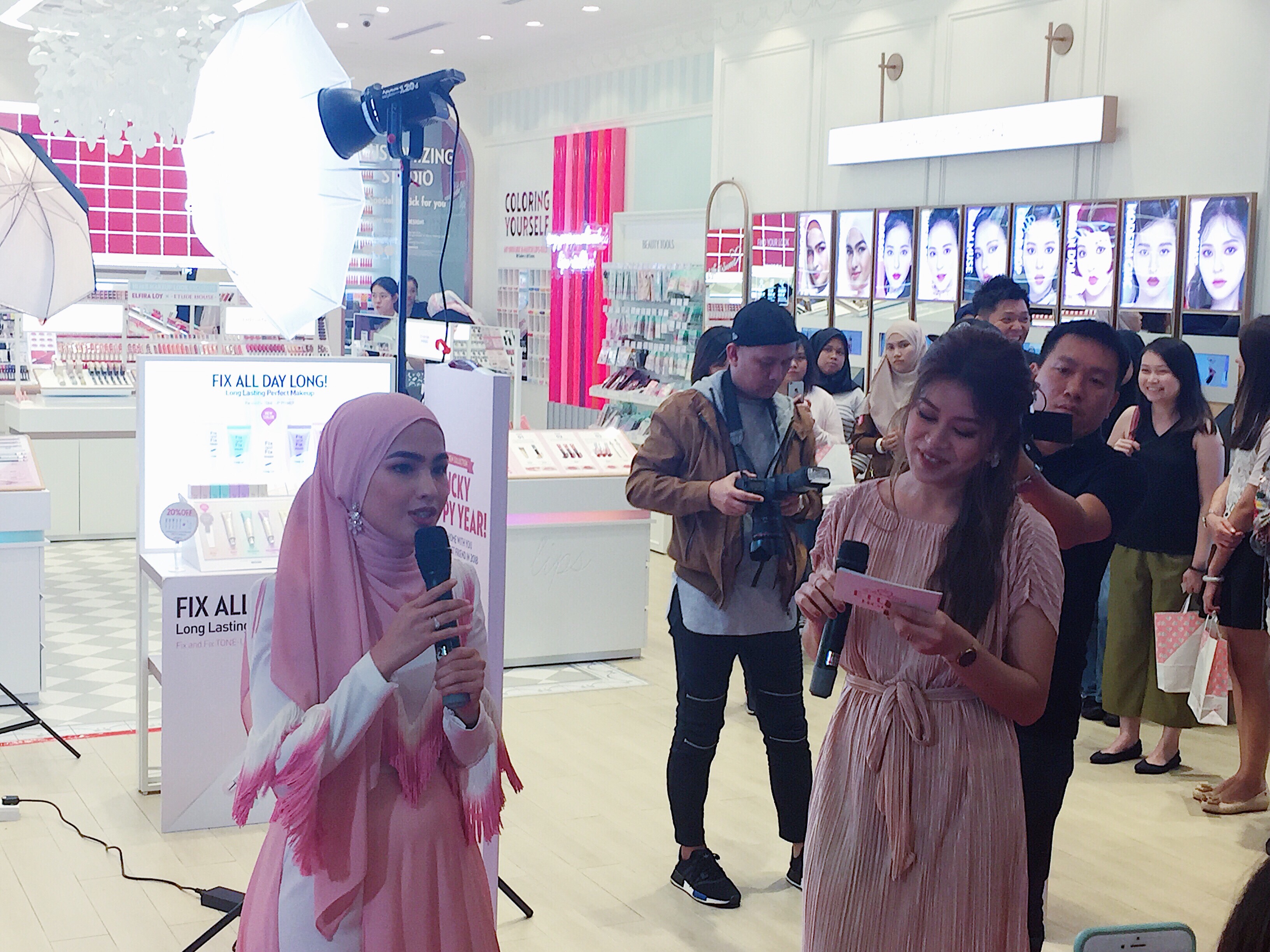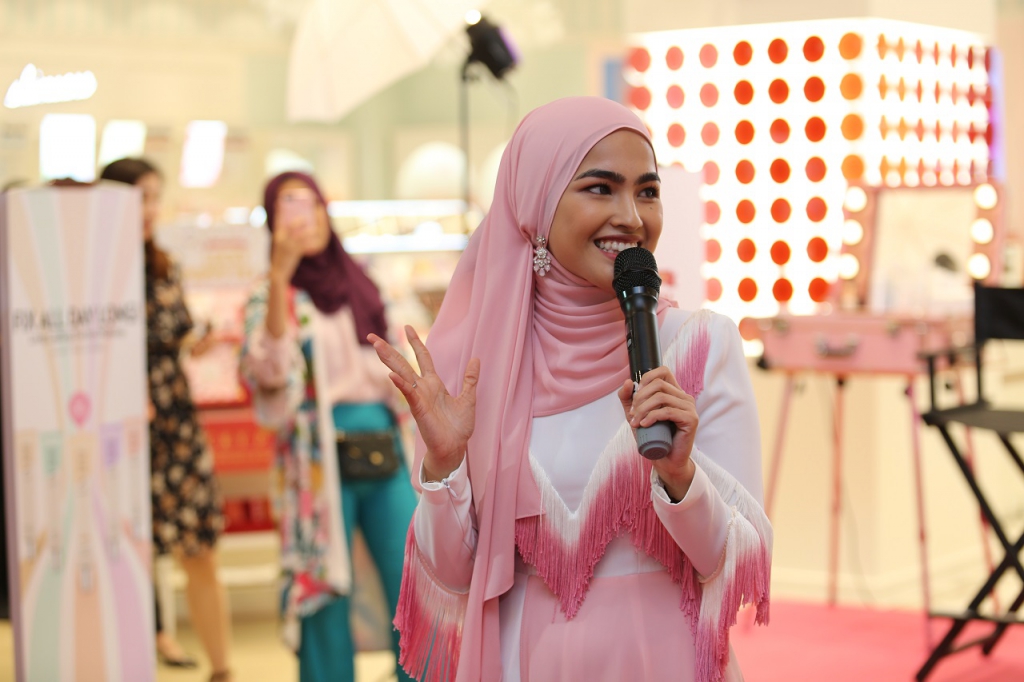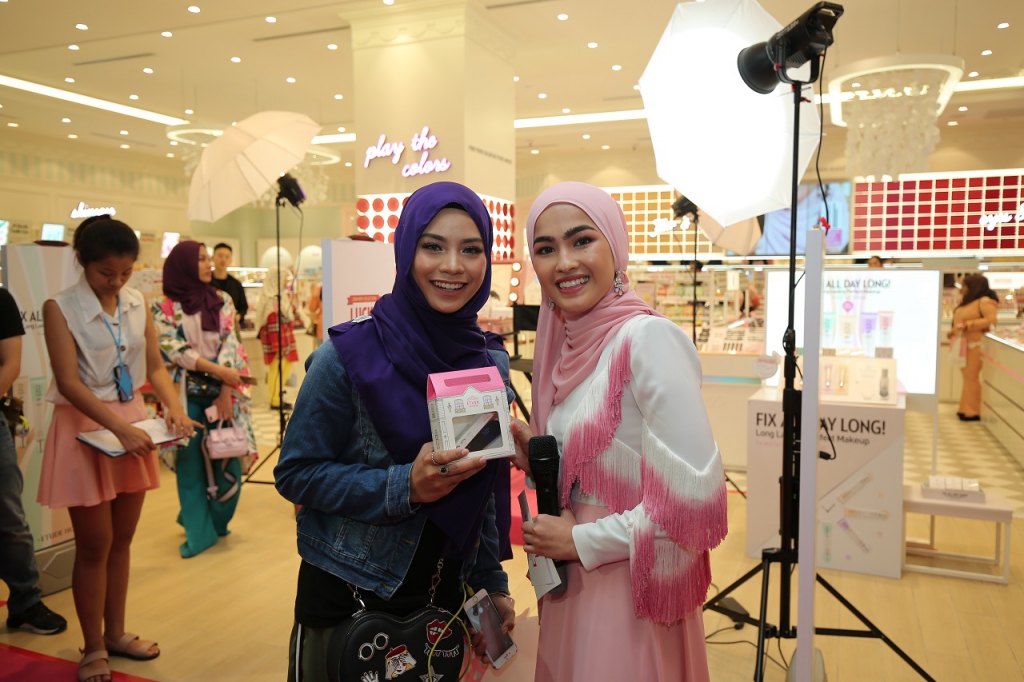 Etude House has exclusively released new darker shades for its Double Lasting Foundation range for its tanned skin Malaysian fans so if you're in the same skin tone with Elfira, now you can get the perfect foundation for it. Elfira wears the shade Honey Almond. The new seven shades are such as 'Cacao', 'Rosy Chestnut', 'Honey Almond', 'Honey Amber', 'Honey Tan', 'Rosy Tan', and 'Rosy Sand'.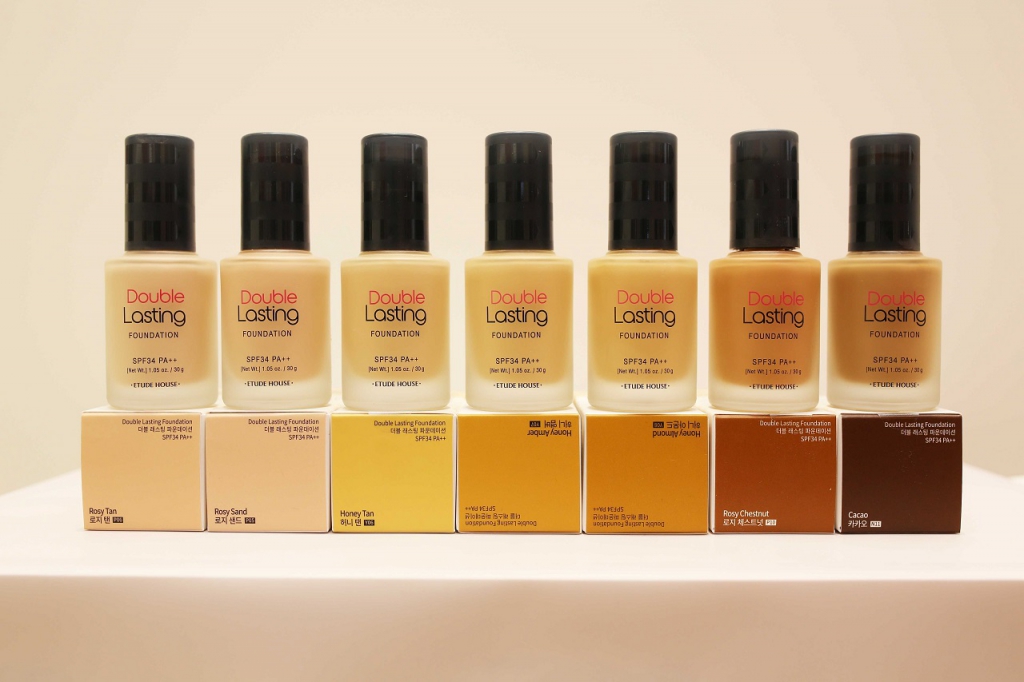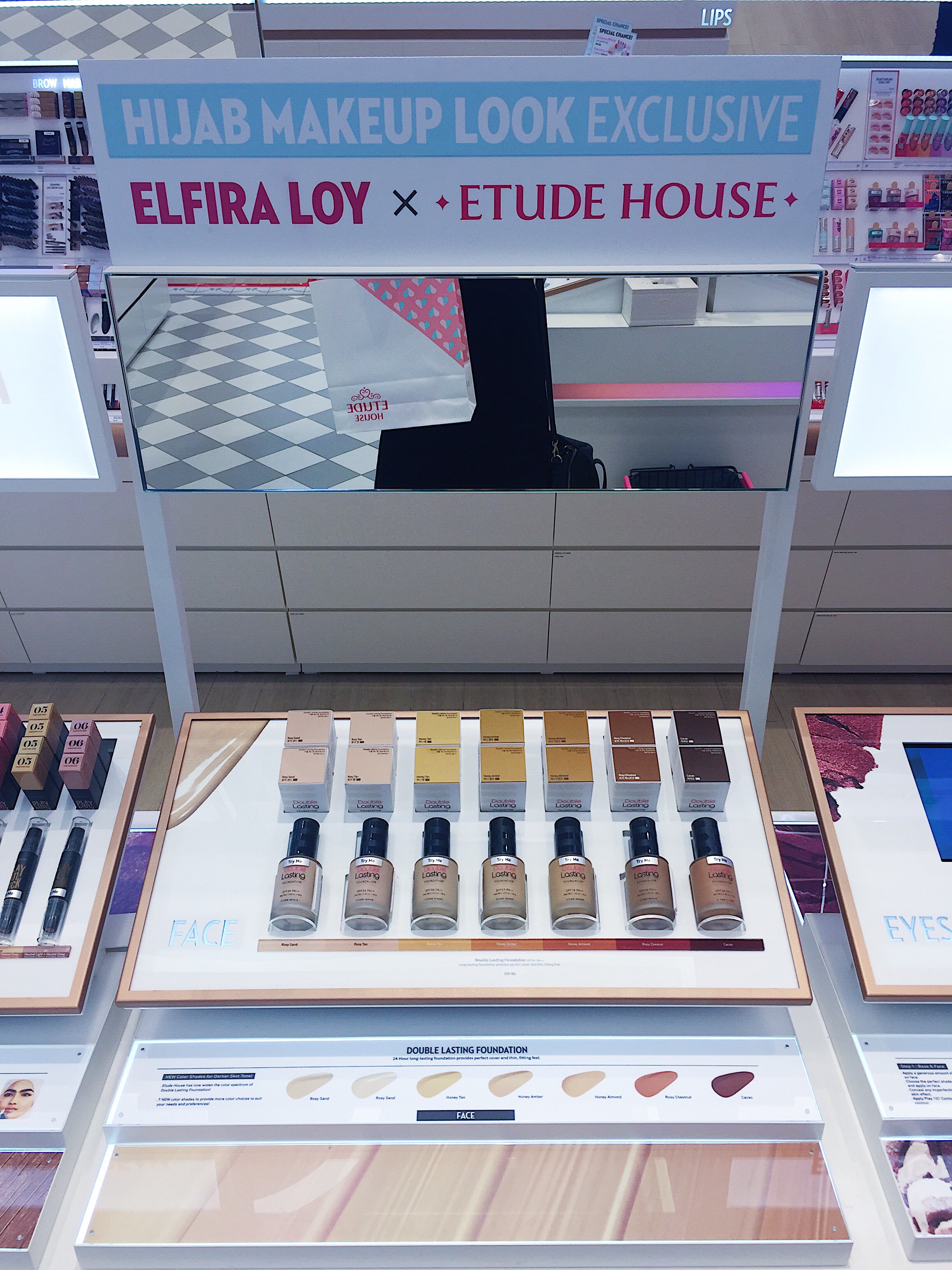 Elfira also shared about the two new looks she has created with Etude House and popular Malaysian makeup artist, Tiar Zainal titled, 'Empower' and 'Contour Beam'. The 'Empower' look will be featured as part of 'Etude House Signature 9 Looks' with its own distinctive product highlights and how to video tutorials, where customers can watch and learn how to create their own "Empower" look. At the section, Elfira will also be highlighted in the newly improved Etude House's signature "Contour Beam" look which features the Double Lasting Foundation in "Honey Almond". Head to the store to see what are the Etude House products she used to create the two looks.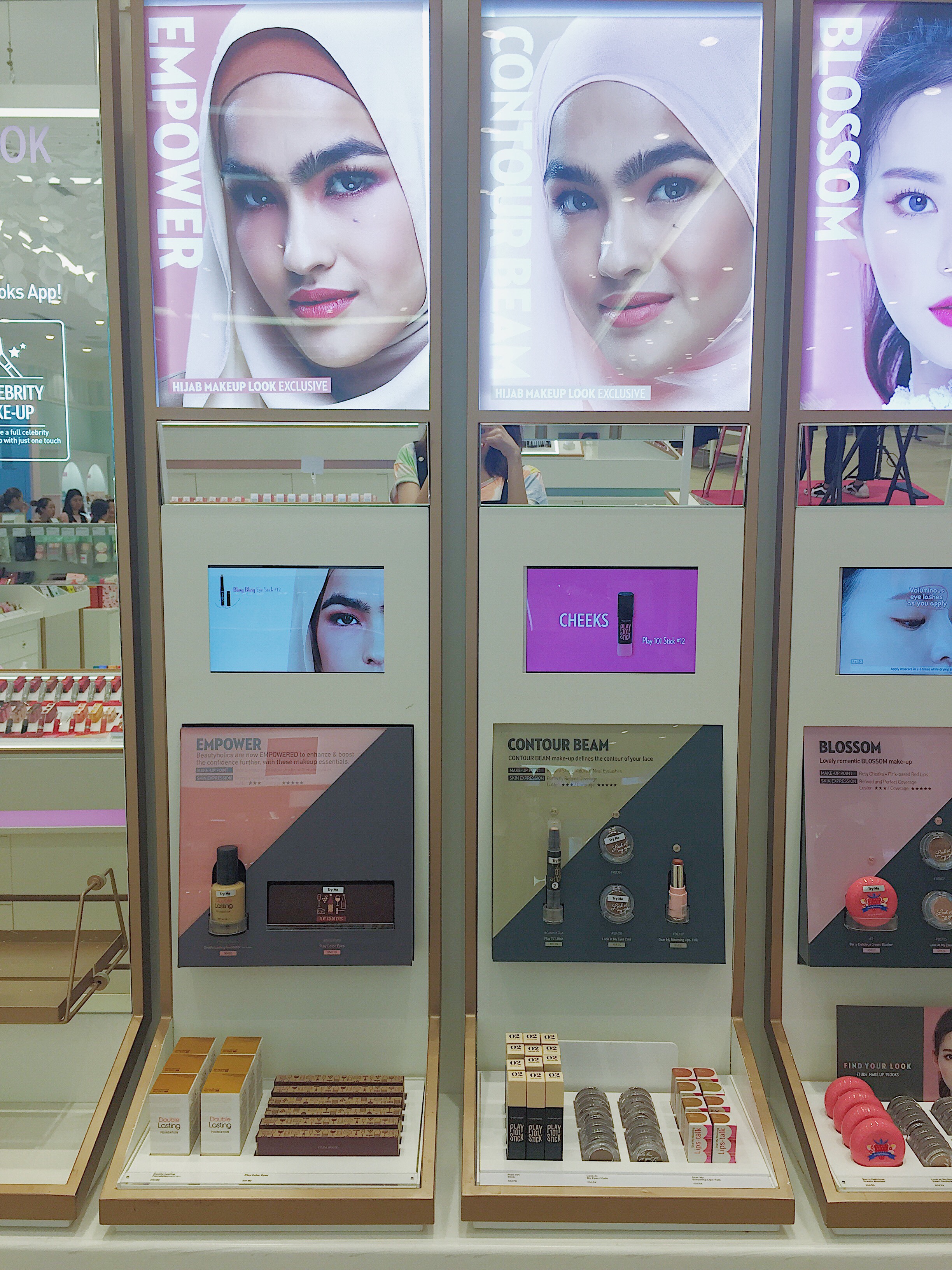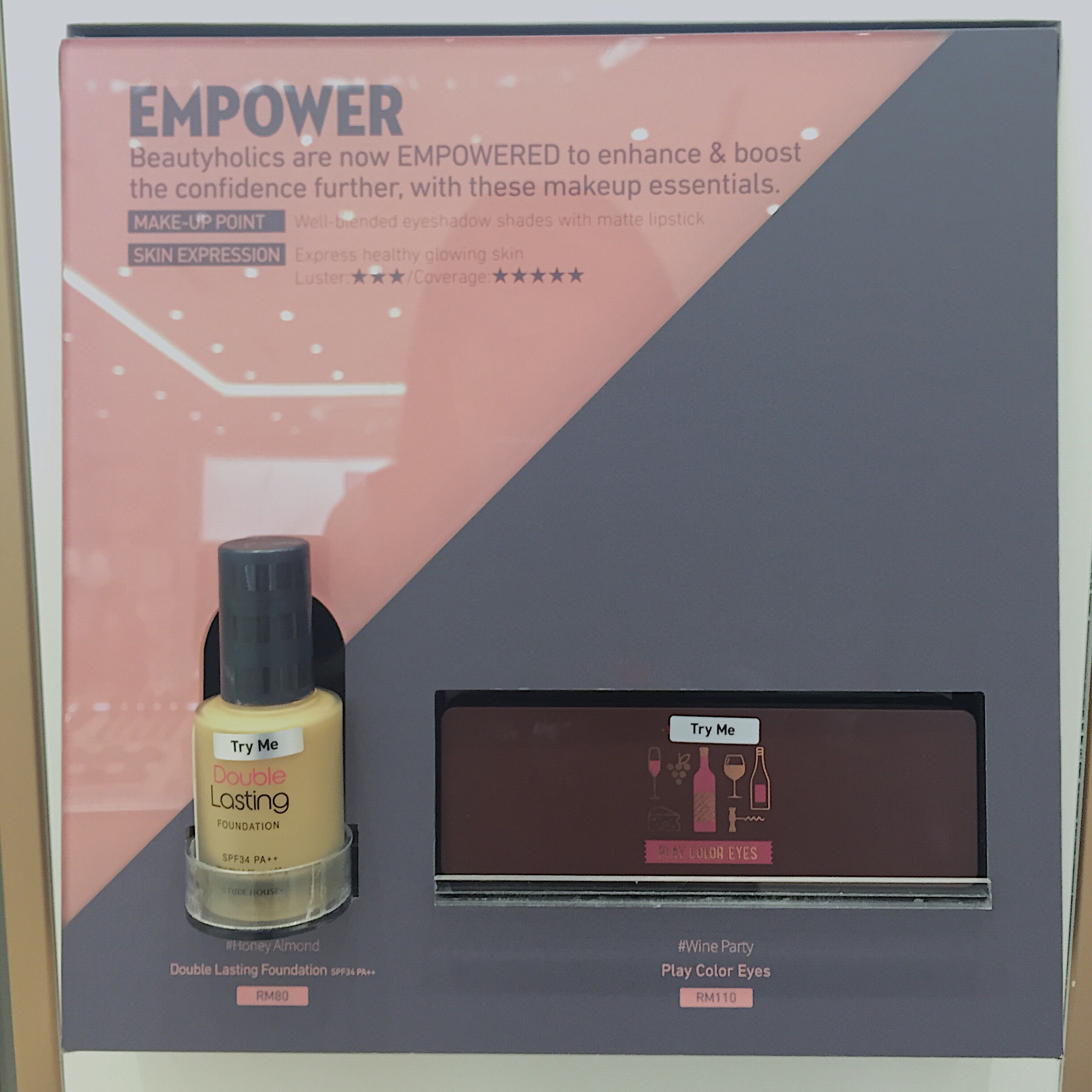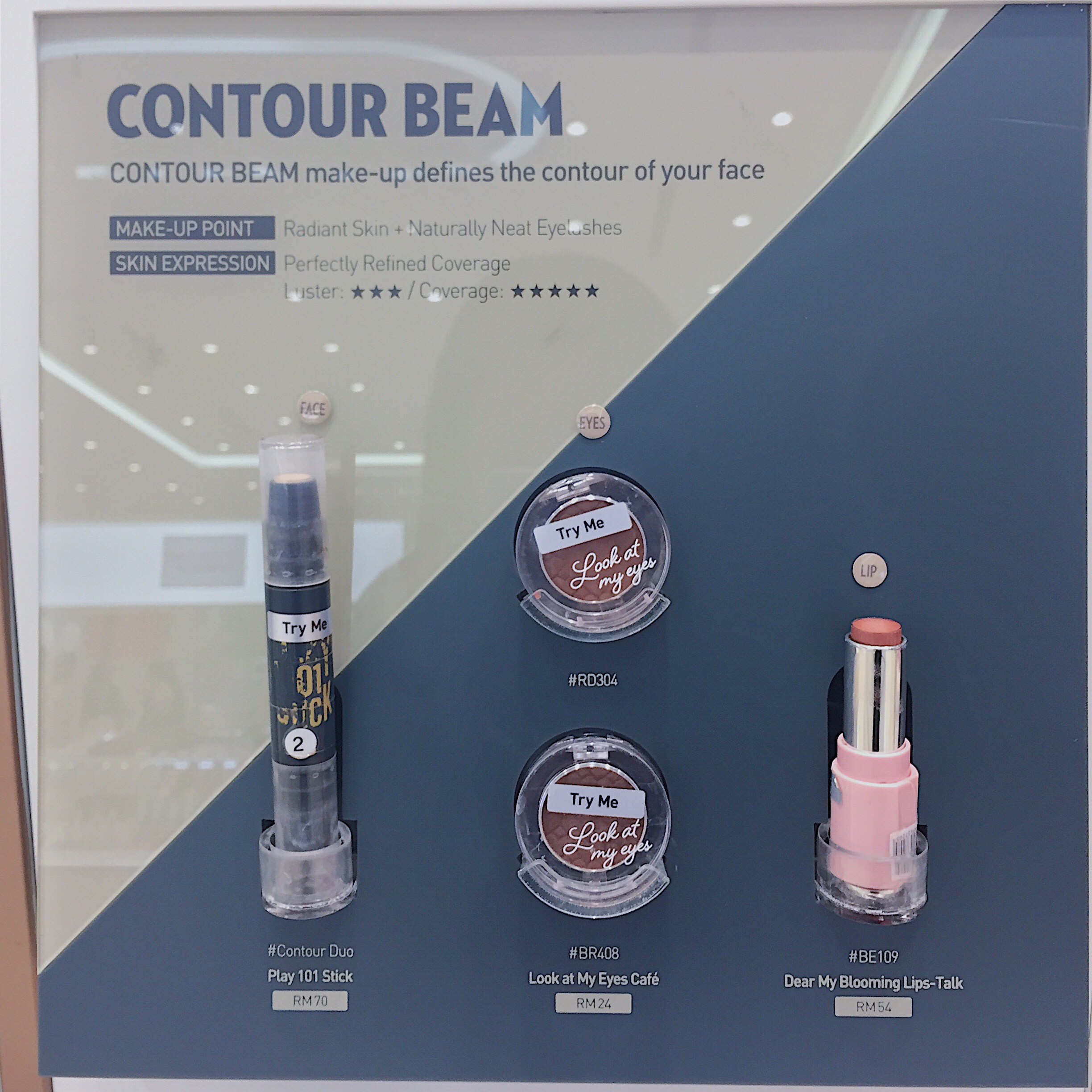 Then, Global Makeup Artist, Dave Kim demonstrated the steps to achieve the Contour Beam look on model, Wafa De Korte for Elfira's fans.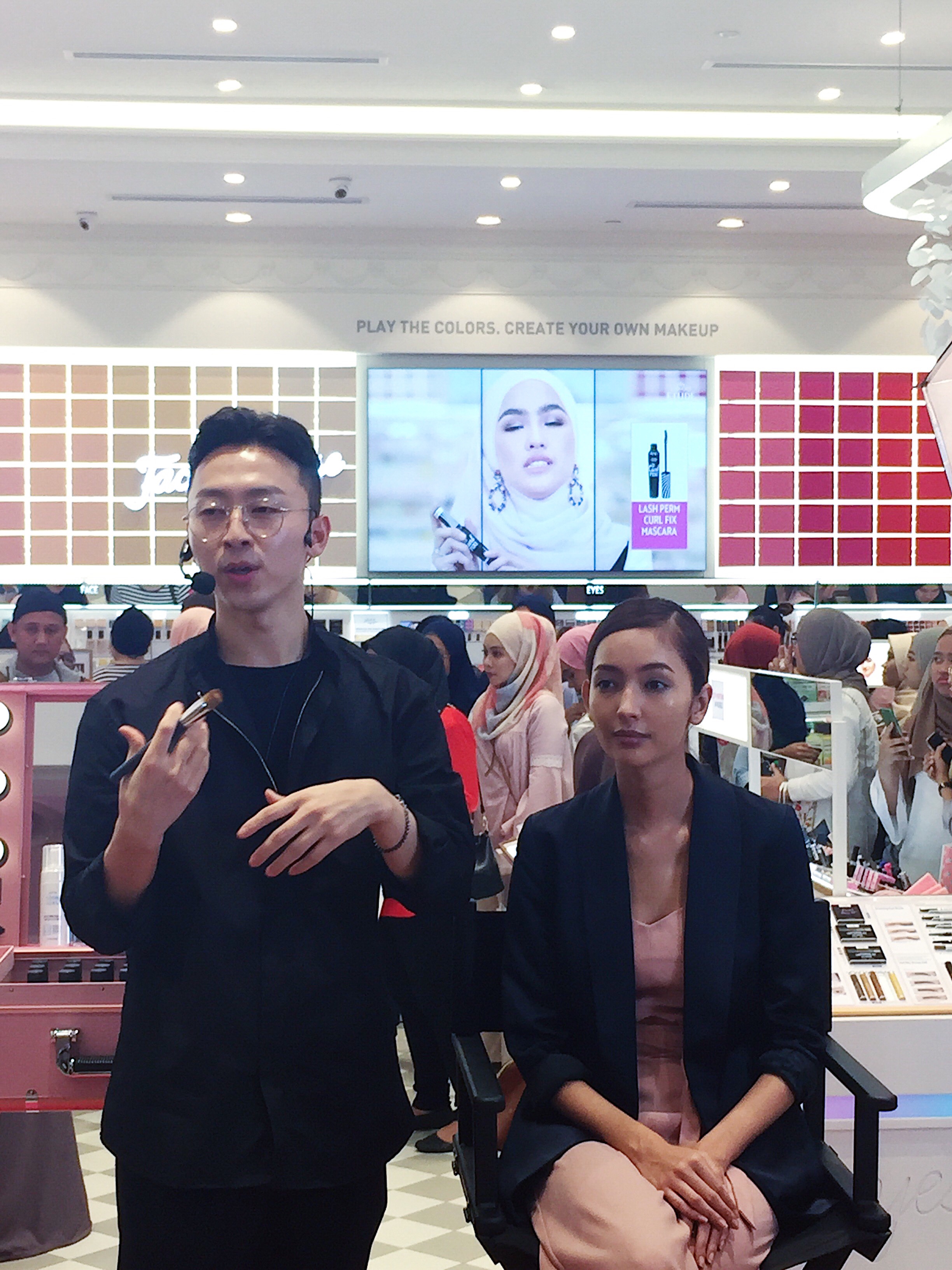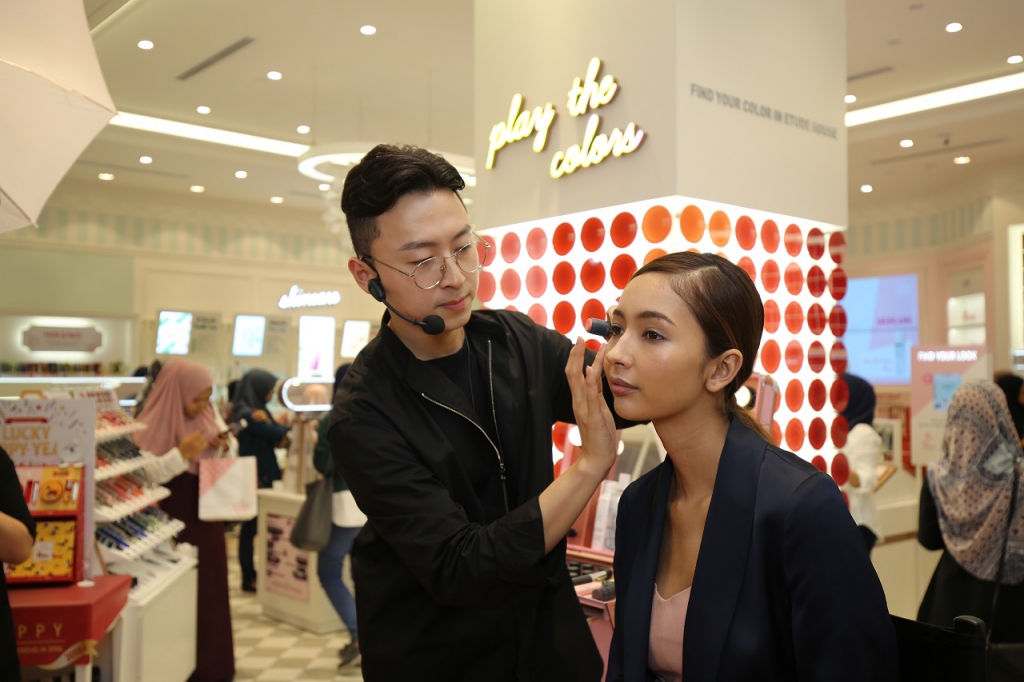 Follow Etude House Malaysia on Facebook and Instagram for the latest updates.
Read also: Celebrate The Year Of The Dog With The Adorable Etude House Lucky Puppy Collection