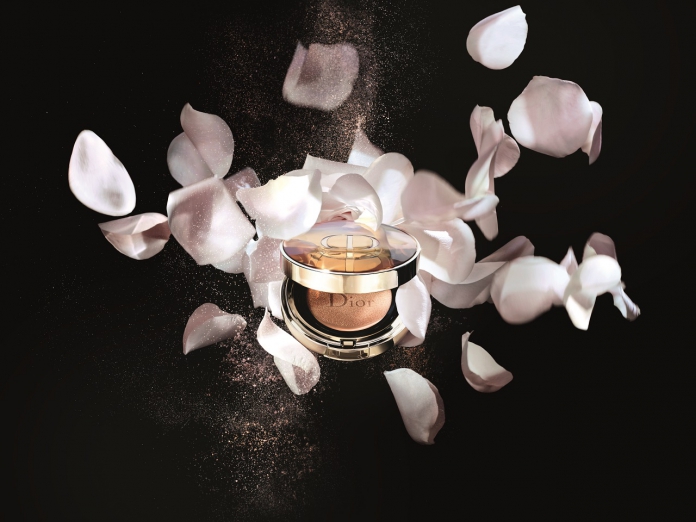 The richest of Dior cushions, Dior Prestige unveils the Le Cushion Teint De Rose SPF 50 PA+++, the perfect hybrid combining the best of complexion makeup and skincare to give your skin high coverage, hydration and wear with the full perfecting power of 500 Rose de Granville petals.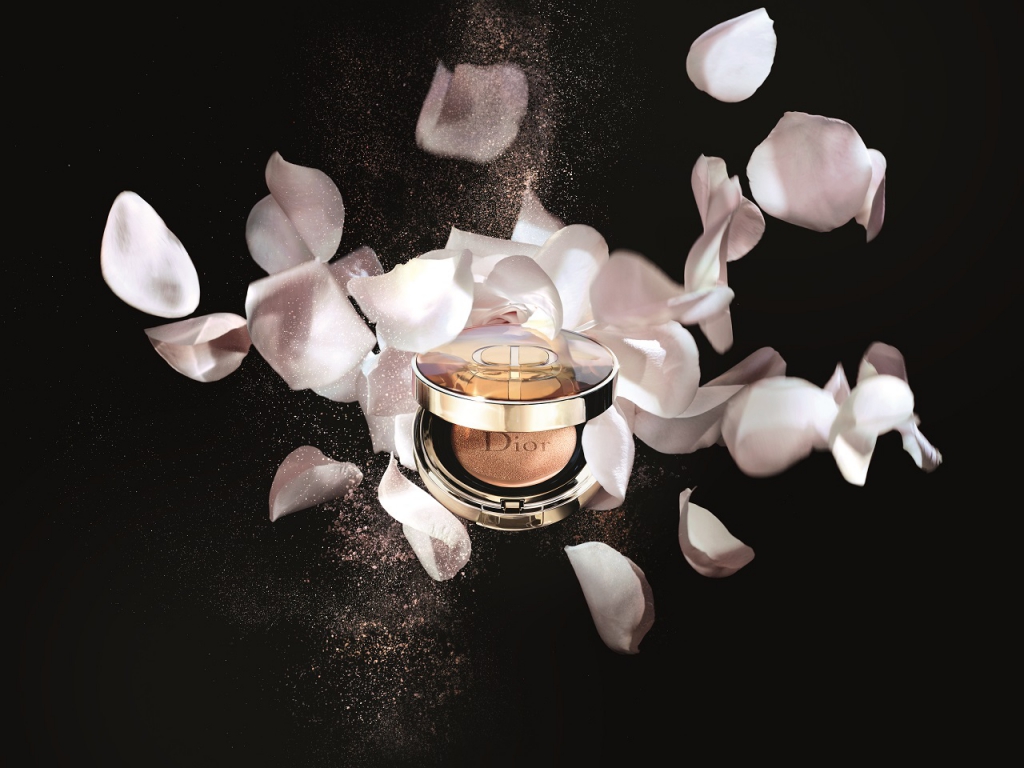 Made with a precious blend of luxurious oils and a polymer that gives a second-skin effect, its creamy, melt-away texture leaves a velvety, radiant texture on your skin that's as exquisite as the most beautiful rose petal. With a buildable coverage that will last you from the early morning to the evening, ideally shielded by SPF 50, PA+++.
Infused with highly reflective translucent pearls, the complexion boosting formula filters the wavelengths of the light spectrum, boosting the diffusion of rosy light on your skin's surface by neutralizing the yellow and blue spectral colour components to deliver only red light.
As each cushion contains the revitalizing and perfecting power of 500 rose petals, day after day, your skin will become smoother and refined.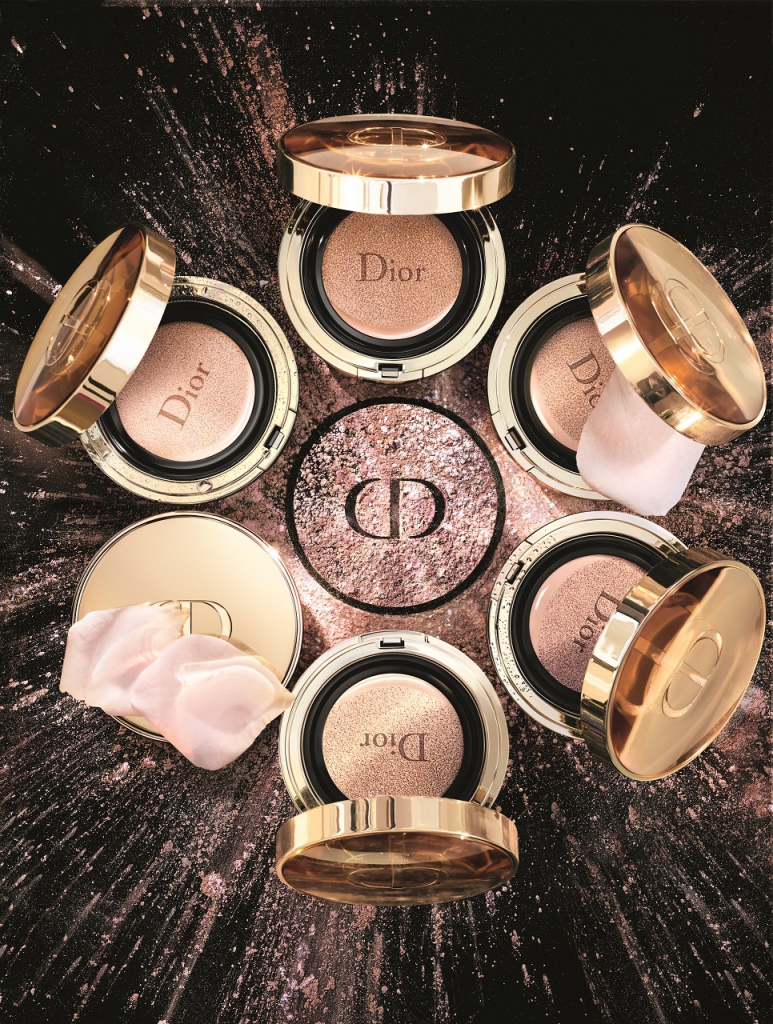 Designed to match the exact shades of the Dior Prestige Le Nectar De Teint, pick the perfect shade for your skin tone out of the five shades available. Use it on its own, for touch-ups or as a finishing touch to your foundation to adorn your skin in natural perfection.
Le Nectar De Teint SPF 20 PA++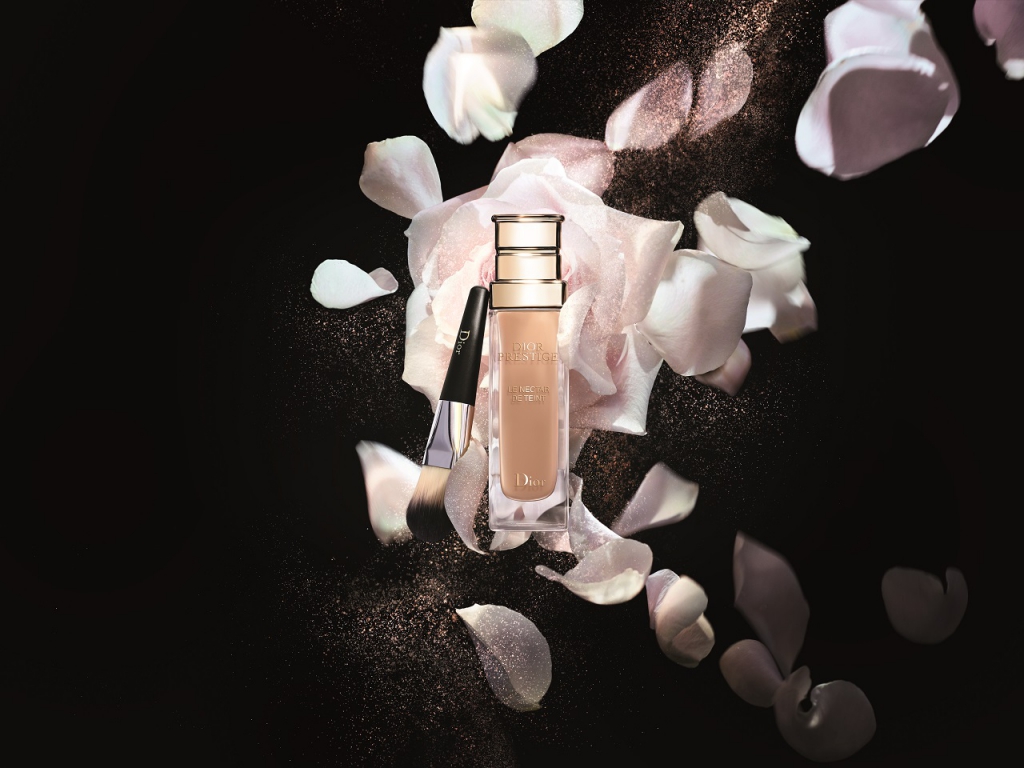 Applied alone or under Le Cushion Teint De Rose, infuse your skin with the beauty of the Rose de Granville with the new Le Nectar De Teint SPF 20 PA++. Inspired by the pearls of dew that lie on Rose de Granville petals, Dior Science has developed a silky, light-as-air formula capable of perfectly reflecting light that melts onto your skin, refining its texture and evening out complexion to give your skin a radiant youthful, natural glow. Its alveolar structure accurately reproduces that of a rose petal to give the complexion a velvety finish, as soft and even as that of the flower. It comes in six shades to transform all skin tones to reveal an incredibly sublime beauty.
The Dior Prestige Le Cushion Teint De Rose (RM360, Refills are available at RM270) and Le Nectar De Teint SPF 20 PA++ (Price unavailable) are available at Dior counters nationwide.
Read also: Channel Your Inner Glow Addict With The New Dior Spring 2018 Makeup Collection