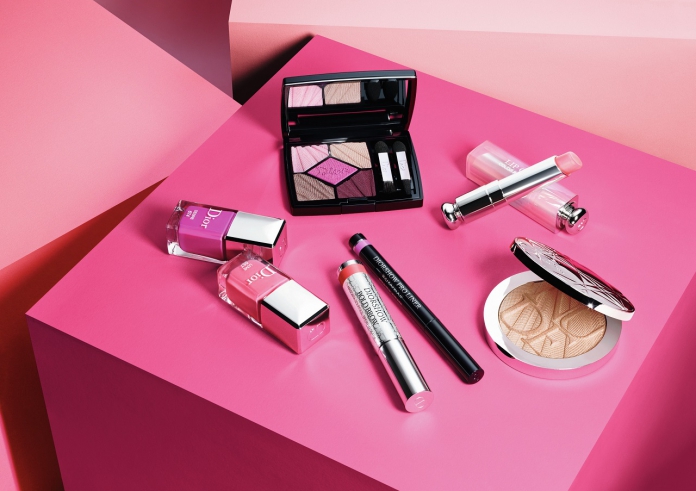 This spring, Dior explores the spectrum of pink, to feed your inner glow addict and bring out a romantic glow inspired by the veil of colour that dresses and undresses runs through the spring collection created by Peter Philips, Creative and Image Director for Dior Makeup.
"The colour of femininity in all its ambivalence" for Peter Philips who reinterprets this iconic pink so dear to the house of Dior.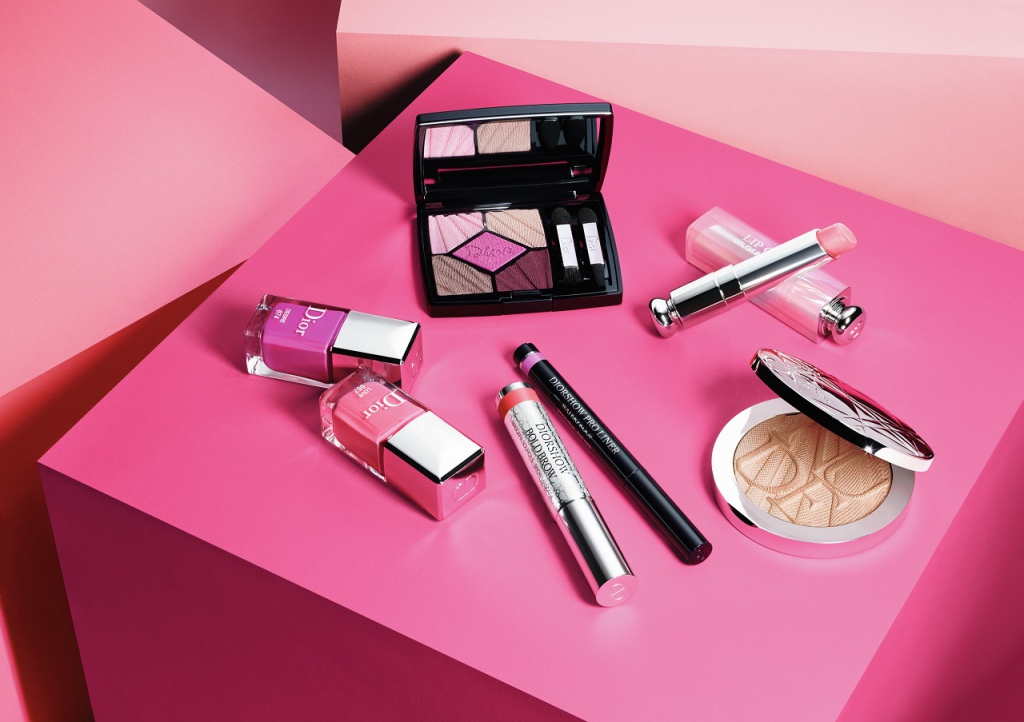 Awaken Your Smile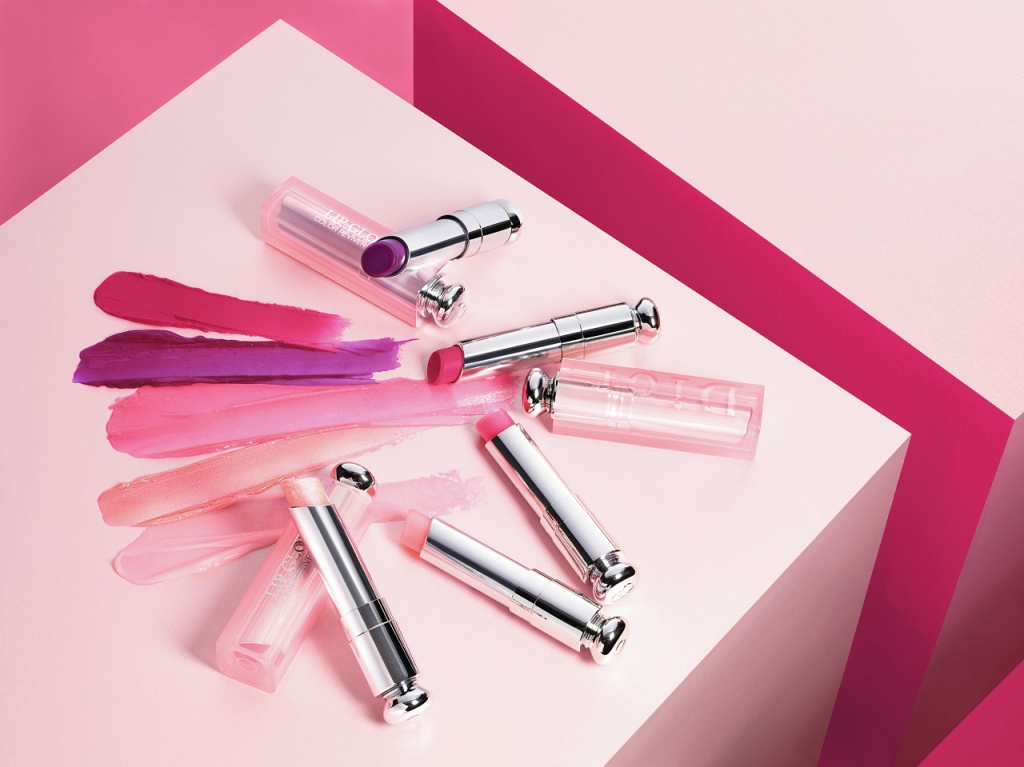 Revive natural colour like the rebirth of nature in spring with the Dior Addict Lip Glow (RM120), the revolutionary custom balm from backstage that reacts with the moisture in your lips to flush them with a spontaneous, natural pink. An ode to glowing skin, this universal formula is available in its original satiny finish, like a pearly gel, as well as two new finishes, Matte Glow, the first soft matte balm by Dior, and Holo Glow, an iridescent texture. Alongside the two iconic shades – a soft Pink and a stunning plum Berry – the collection features a limited-edition Ultra-Pink sorbet as well as a Matte Raspberry with a "blurring" effect and a Holo Pink with holographic hues.
Lift The Veil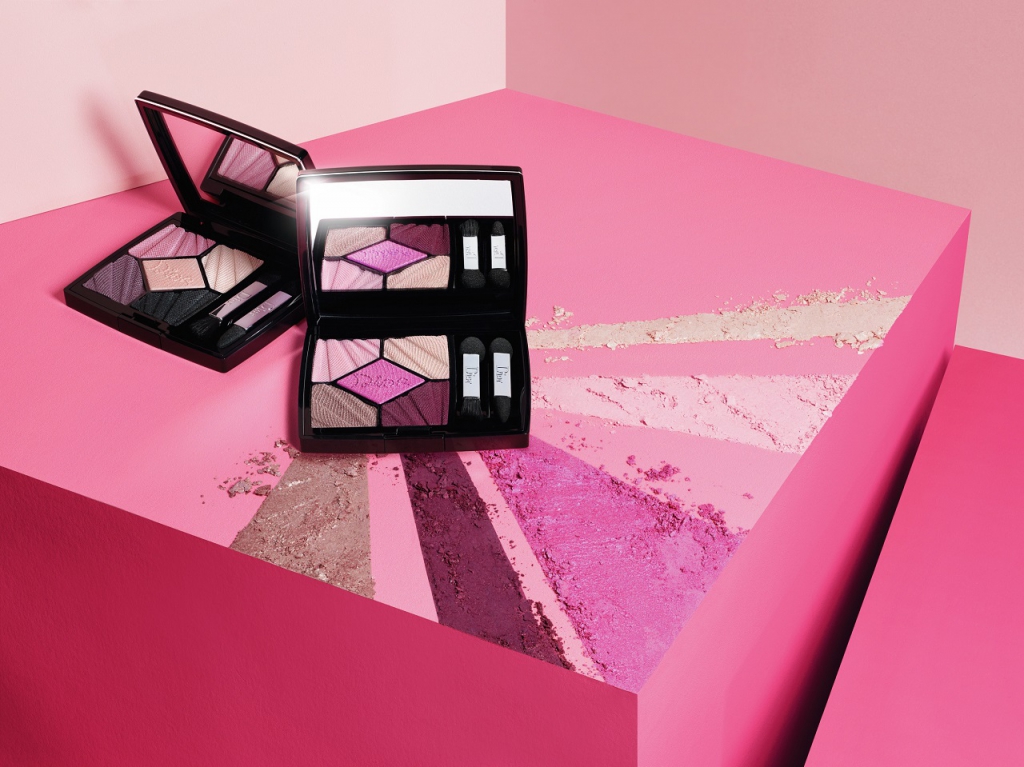 "Push pink without falling into the overly girly or vulgar, cultivate its daring, tender and sensorial facets like tiny flowers in each of the 5 Couleurs (RM265) harmonies," explains Peter Philips. These two spring editions evoke the Haute Couture "embroidered" tulle of the Dior logo, team satiny, luminous shades with an intense hue to sculpt the eyes. Flirt reveals a more grey-toned pastel, between rosewood and rosy taupe, in which pearly white and black play with strong contrasts. Thrill harbours an almost subversive shocking pink at its core, caressing a captivating burgundy, a pearly pink, a highlight nude and a champagne ivory.
Think Pink
An anti-conformist beauty that flirts with the eccentric and still flatters femininity – that is this season's manifesto. Diorshow Bold Brow (RM97) borrows a pink shade that is bolder and more natural than it seems, blending into ash-toned brows or putting a twist on dark brows. For women who like nothing more than to play with their makeup as a reflection of their personality.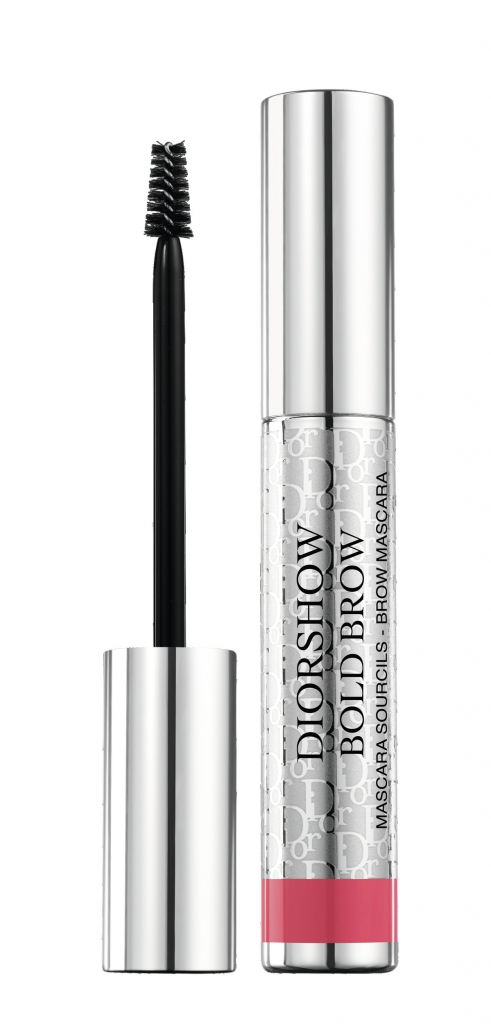 Same mood for Diorshow Pro Liner (RM94) that blossoms for the sunny season with a very fresh pink to apply at the inner corner to widen the eyes or as a stroke of liner for a kawaii look.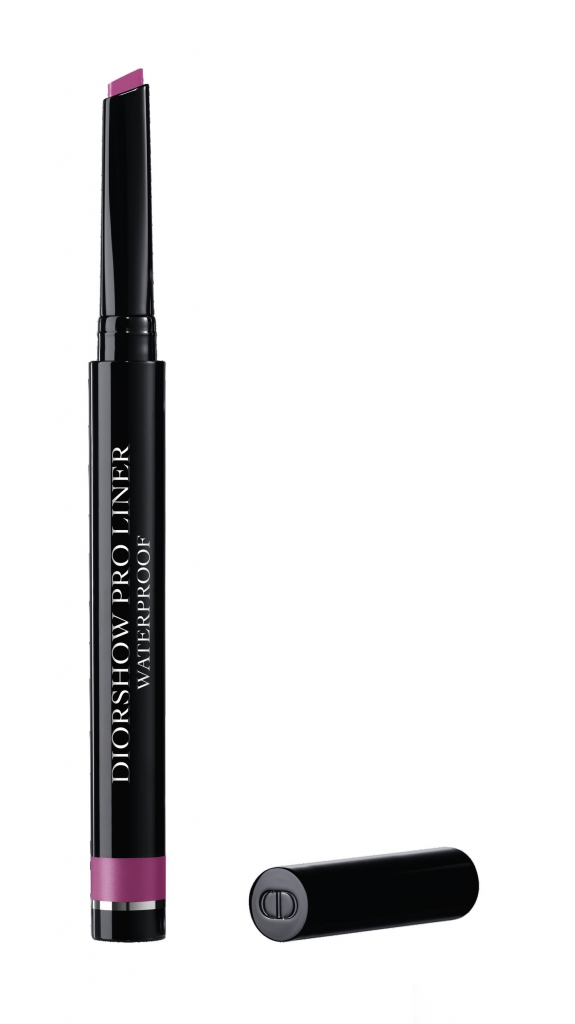 All Aglow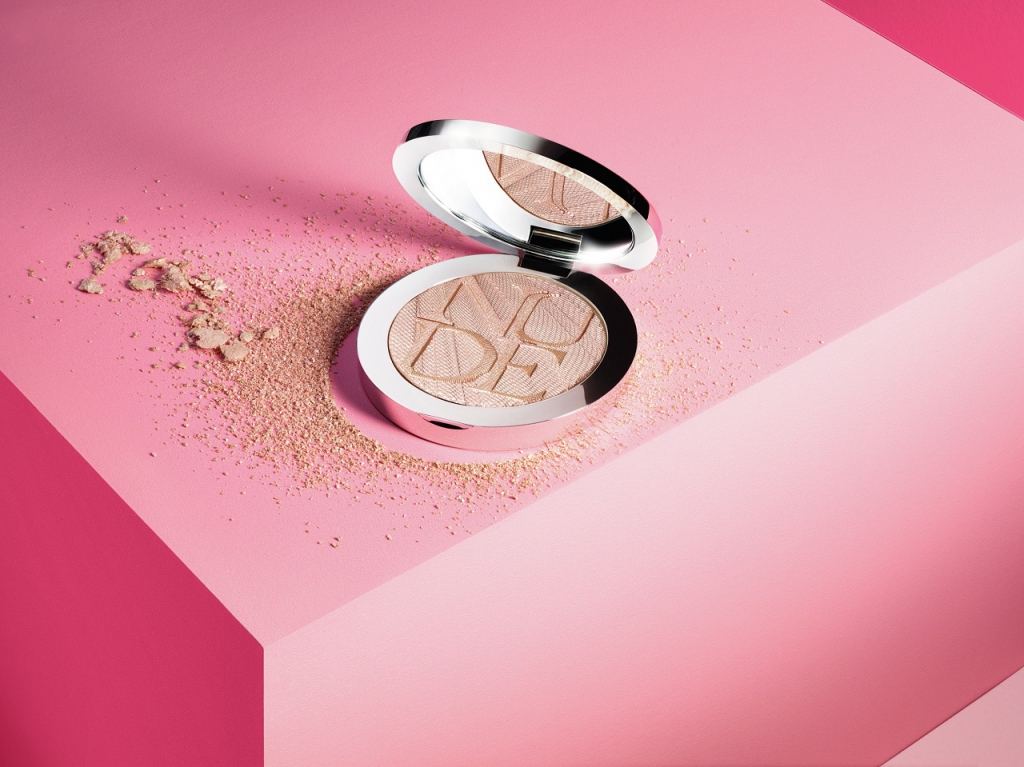 As always, the very limited Diorskin Nude Air Luminizer Glow Addict (RM260) Spring 2018 collector's edition is known to give your skin a "Nude" like bare-skin effect with featherweight texture. The Glow Addict holographic powder blends seamlessly with the skin to deliver just the right touch of light and sculpt facial contours with varying nuances. Get an instant glow with the cooler tones of Holo Pink or the warmer tones of Holo Gold.
Dreamy Lips
Rouge Dior (RM125), forever and always, celebrates the season with a delicate beige, a youthful wild rose, an almost raspberry coral, and the classic and essential blue-tinged pink.
Get your lips Spring-ready with one sweep of the Rouge Dior Liquid (RM125), the first liquid formula with a vibrant finish and intense colour, choose between a bouquet of satiny Sweet Satin rose or an irreducible line of full and velvety Sassy Matte fuchsia.
Spring At Your Fingertips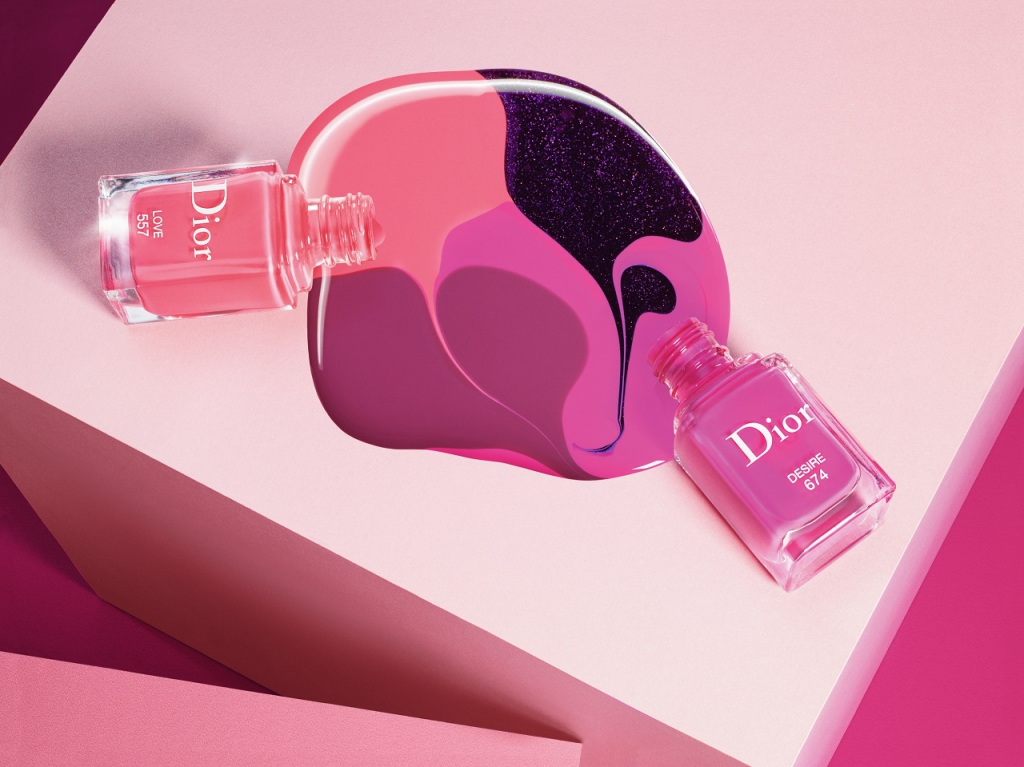 Paint your nails with the bright yet sensual hues of the Dior Vernis Glow Addict (RM99) for spring: the soft burgundy of Thrill, a bubble-gum Desire, a yellowy pink called Love and a black with a purply shimmer heart named Flirt, that sparkles in the sun.
Everything from the Dior Spring 2018 Glow Addict makeup collection is limited edition so you have to get them before it's all gone, except the Dior Addict Lip Glow lipsticks which are permanent shades. The Dior Spring 2018 Glow Addict makeup collection is available at Dior counters nationwide.
Read also: The New Dior Capture Youth Skincare Regime Prepares You For "Anticip'aging"