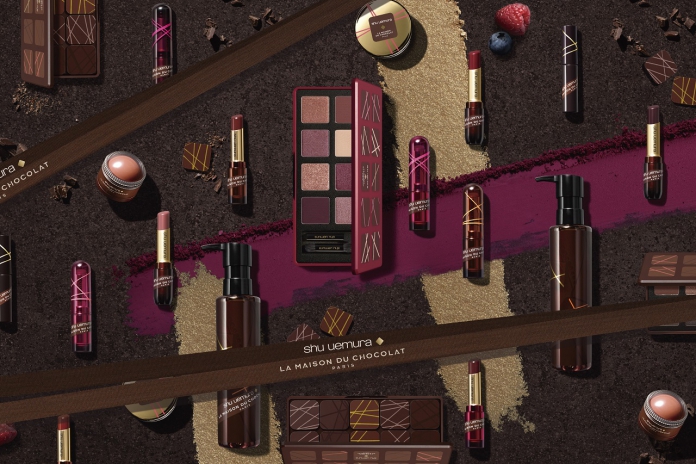 Indulge in the most gourmet collection ever this holiday because makeup and chocolate comes to play in the limited edition shu uemura x La Maison du Chocolat Collection! shu uemura has collaborated with the French Parisian chocolatier house, La Maison du Chocolat for its 2018 holiday collection to create this deliciously beautiful collection that celebrates both brands heritage, traditions, and unique style.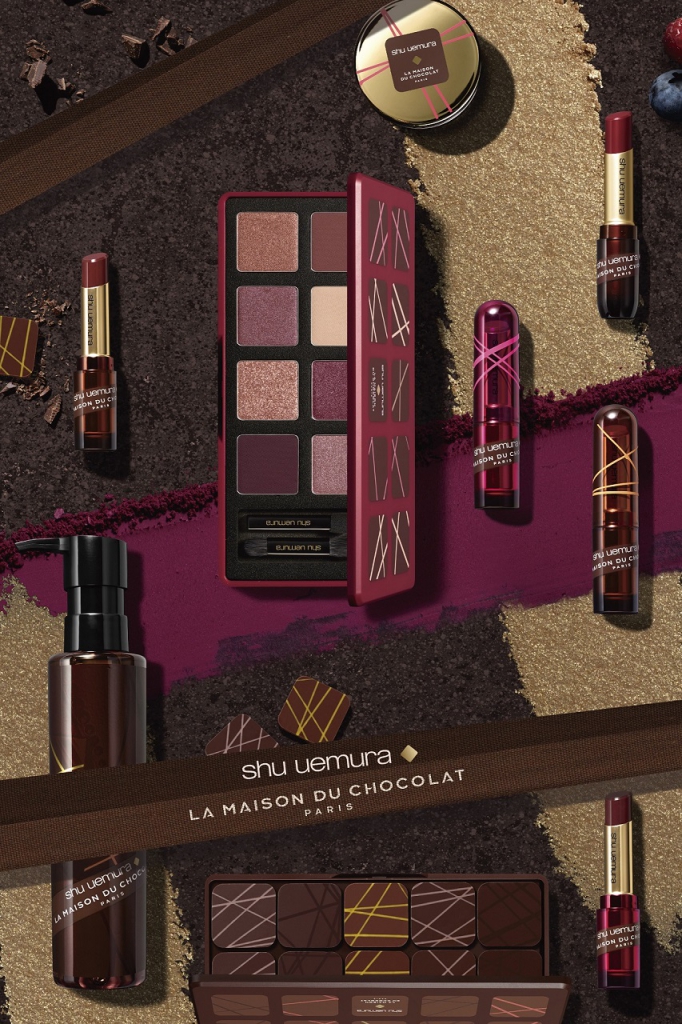 The makeup and tools in this collection are chocolate themed with shades of chocolates and some are even chocolate scented! See the whole collection below.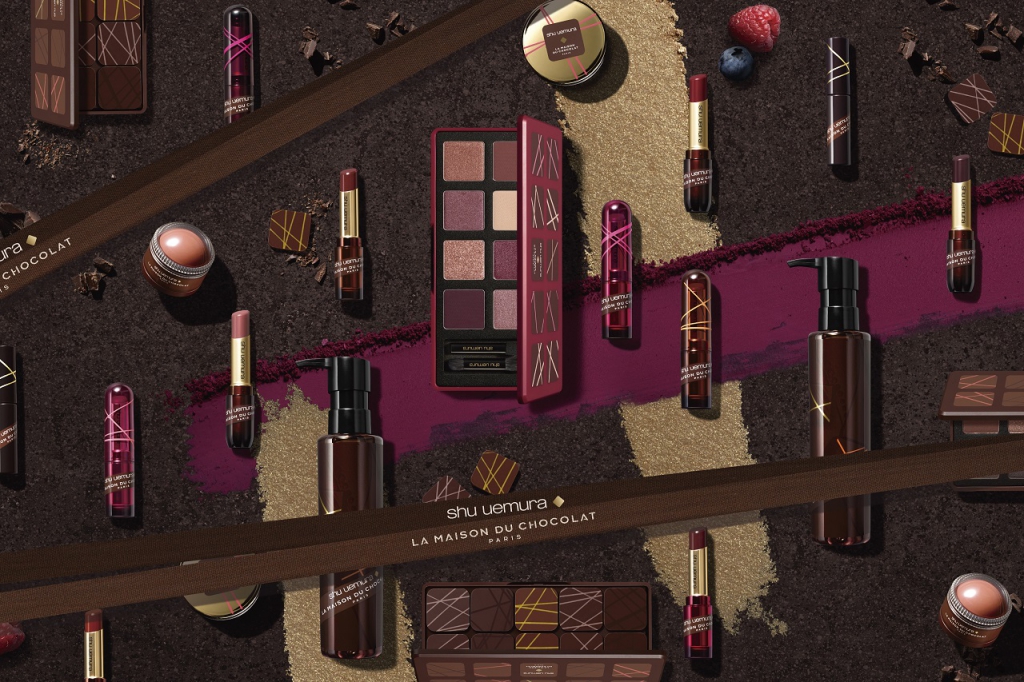 Rouge Unlimited
There are new Rouge Unlimited Supreme Matte and Rouge Unlimited lipsticks coming in delicious chocolate shades, scent, and sweet flavour because we all have a sweet tooth!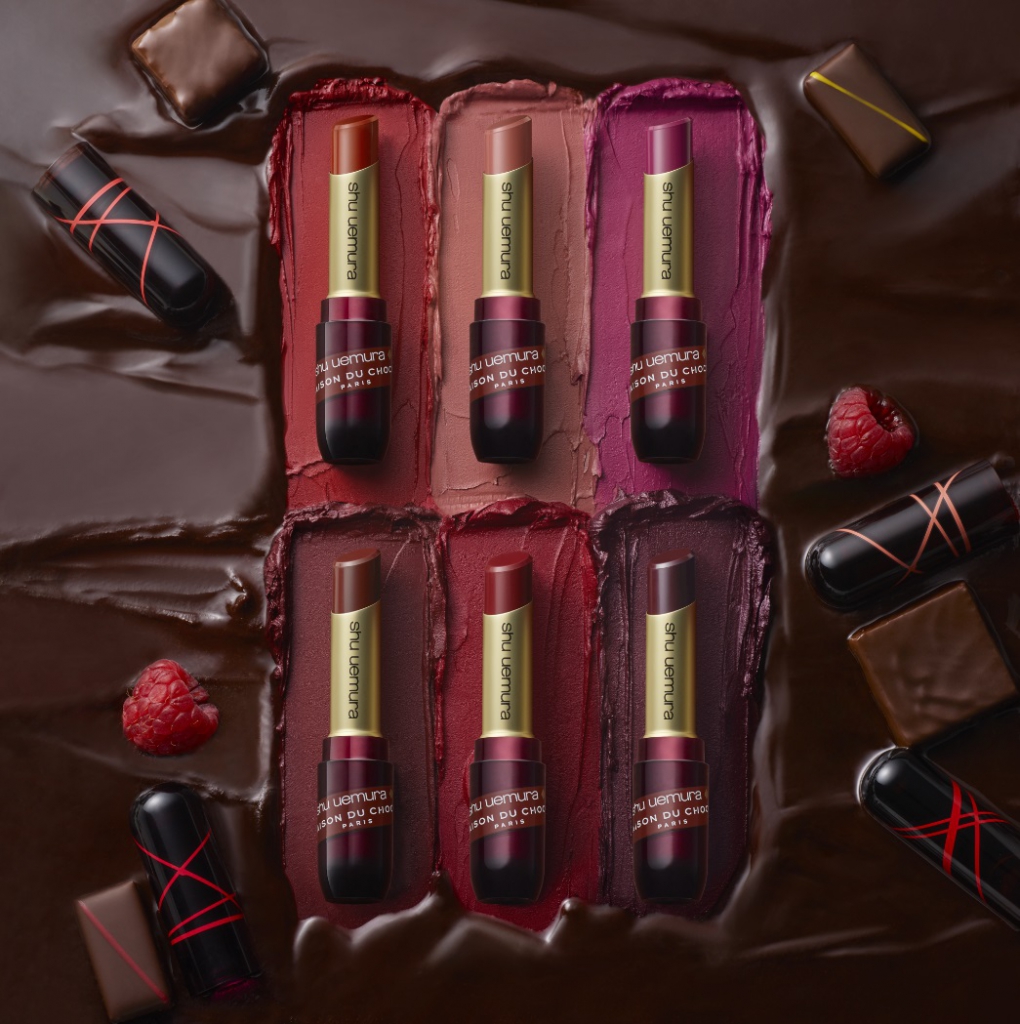 Magic Metallic Lip Liner
A magical metallic lip liner in two festive shades to elevate your lipstick and look for the holidays.
This slideshow requires JavaScript.
Ganache & Praline Eye Palette
Whether you're up for a bold chic or sweet elegance look, these eyeshadow palettes reminiscent of a real assortment of chocolate are laced with a luxury gourmet chocolate fragrance that is iresistible.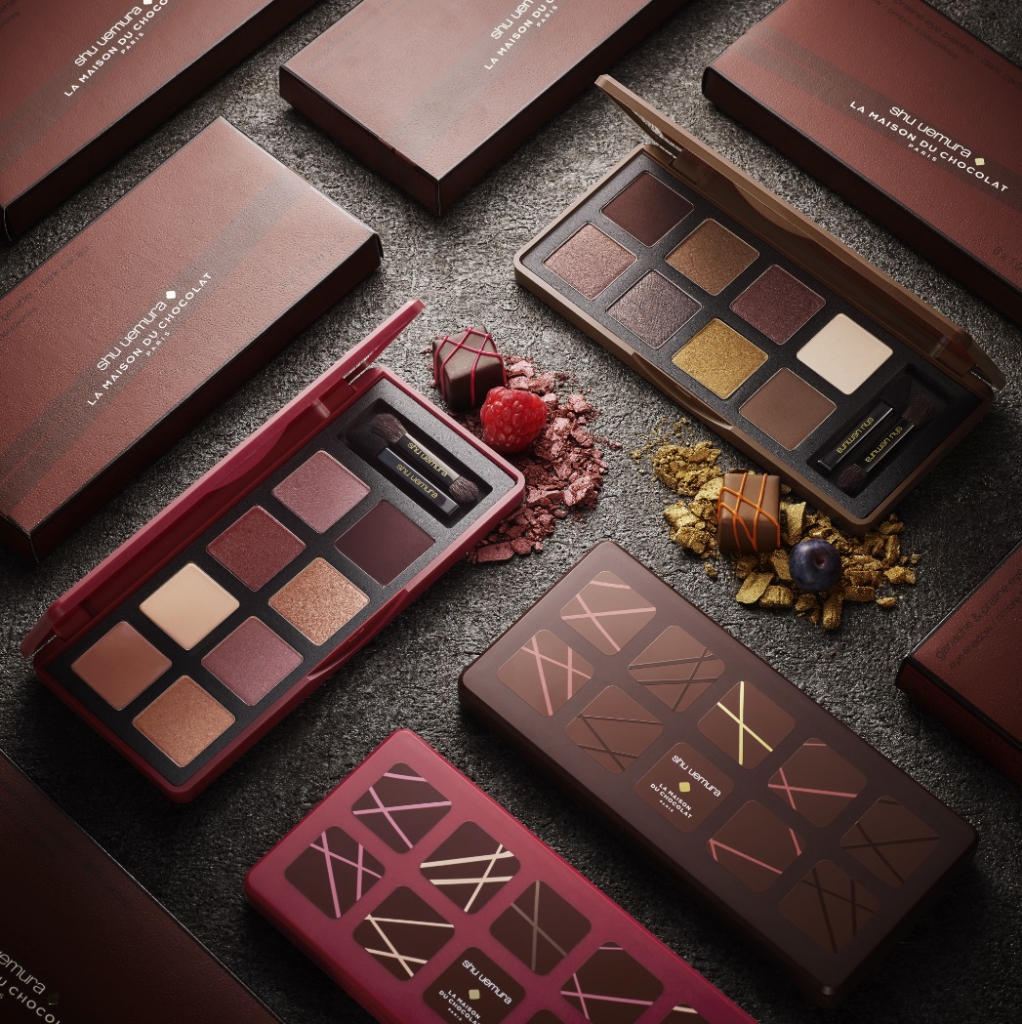 Brow Unlimited
Inspired by the fruity flavours found in chocolates, spice up your eyebrows Tokyo-style with these eyebrow gels.
Chocolate Topped Premium Curler
The iconic eyelash curler is coated in chocolate brown and comes attached with a piece of chocolate. Don't worry, it's not edible.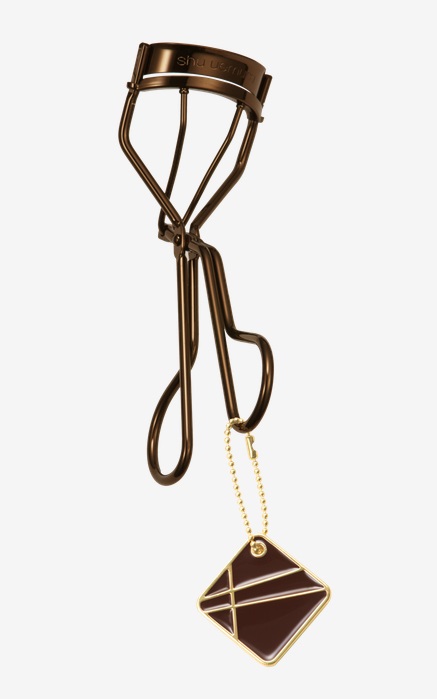 Creamy Dome Blusher
You'll love the macaron, cream-like texture of these cute blushes.
Shimmery Powder
Use this dazzling powder either as a blusher, eyeshadow or highlighter to add some festive sprinkles to your skin.
Ultime8 Sublime Beauty Cleansing Oil
The legendary cleansing oil is now in a special packaging from La Maison du Chocolat and in two sizes too.
Ganache & Praline Premium Brush Coffret Mini Brush Set
Premium Assorted Hatbox
This limited edition shu uemura's makeup box is inspired by La Maison du Chocolat's iconic chocolate gift box that was originally for a hat.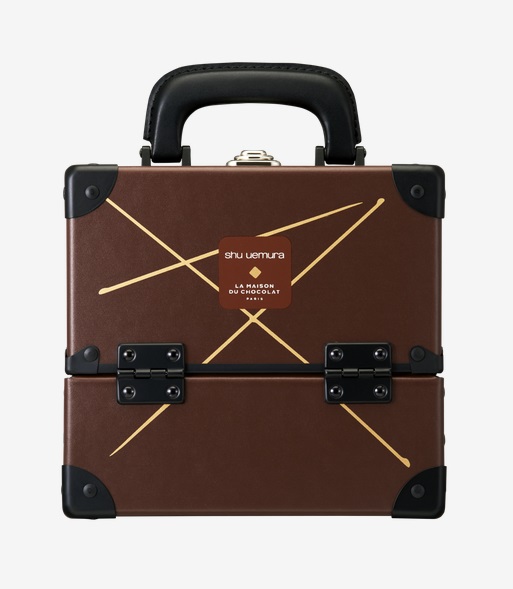 Now that you have all your makeup sorted, here are 2 delicious festive looks you can go for using the products from the collection.
The shu uemura x La Maison du Chocolat Collection is available at shu uemura counters now, while stocks last.
Follow shu uemura Malaysia's Facebook for the latest updates or visit www.shuuemura.com.my.
Read also: 3 New Products You Have To Check Out At The Shu Uemura Roadshow Happening From 27 August – 2 September 2018